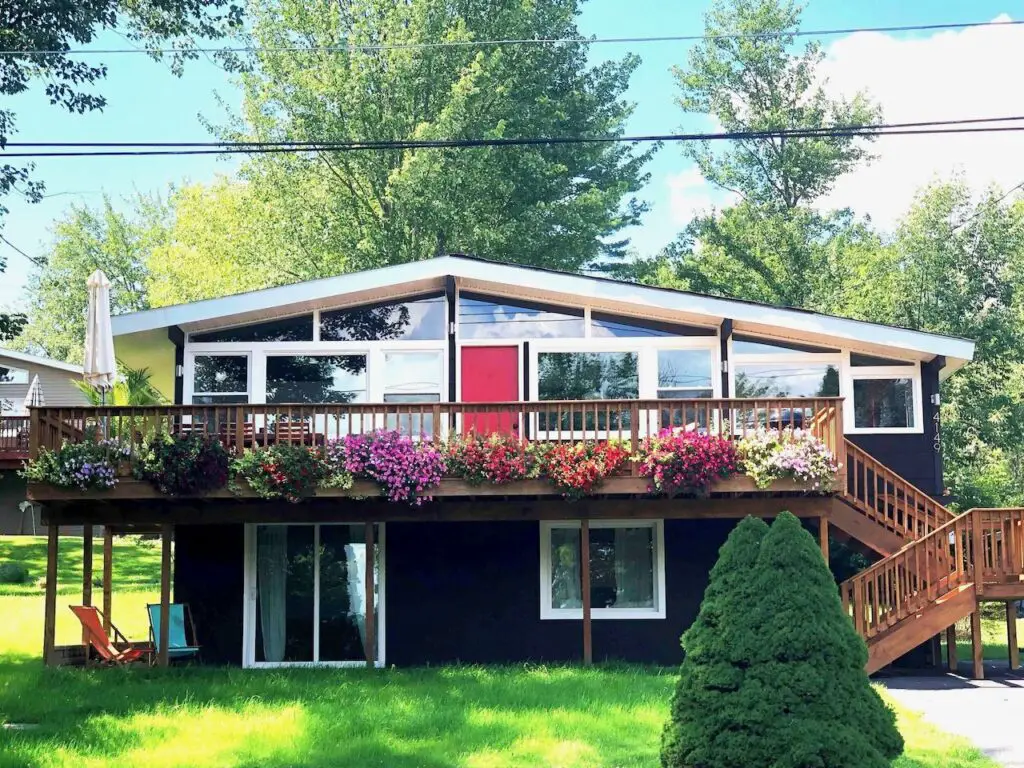 With their penchant for midcentury homes and the history of their childhood summers, the owners of the Catskills midcentury chalet landed in the White Lake Homes in the Catskills.
Hoping to mimic the same joviality as their childhood summers swimming in White Lake, the owners felt inclined to locate themselves in the White Lake area. White Lake is a hamlet in New York, on the southeast shore of a lake of the same name.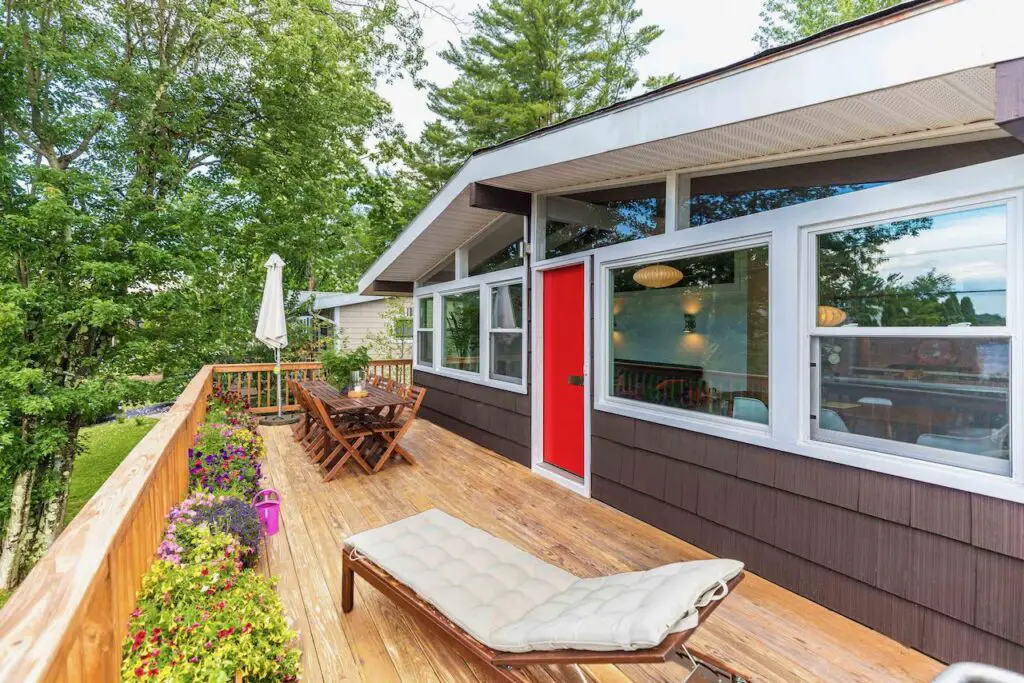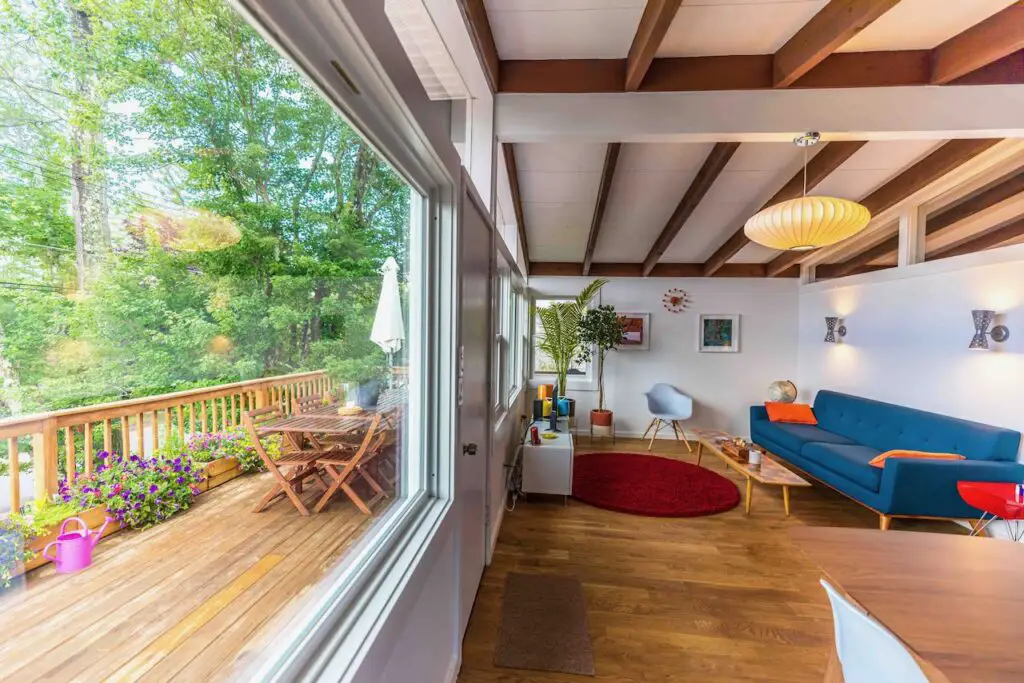 In the eight years between 1960 to 1968, 150 midcentury modern two and three bedrooms were built in the area of the western shores of White Lake in the Sullivan County Catskills in the town of Bethel.
A mere five minute drive from the original location of the Woodstock Festival in 1969, the area has a picturesque landscape of mountain ranges and a lake. 
In the 1960s, one can purchase a White Lakes Home from between $9,950 to $12,500. Upon visiting the White Lakes Home office, one can choose from an array of "easy to care for floor plans and styles" from a catalog featuring two and three bedroom homes.
These ready made homes in the suburbs were perfect for families who wanted to live the American dream of owning a home. There were three model houses – the Catalina, the Capri and the Monterey.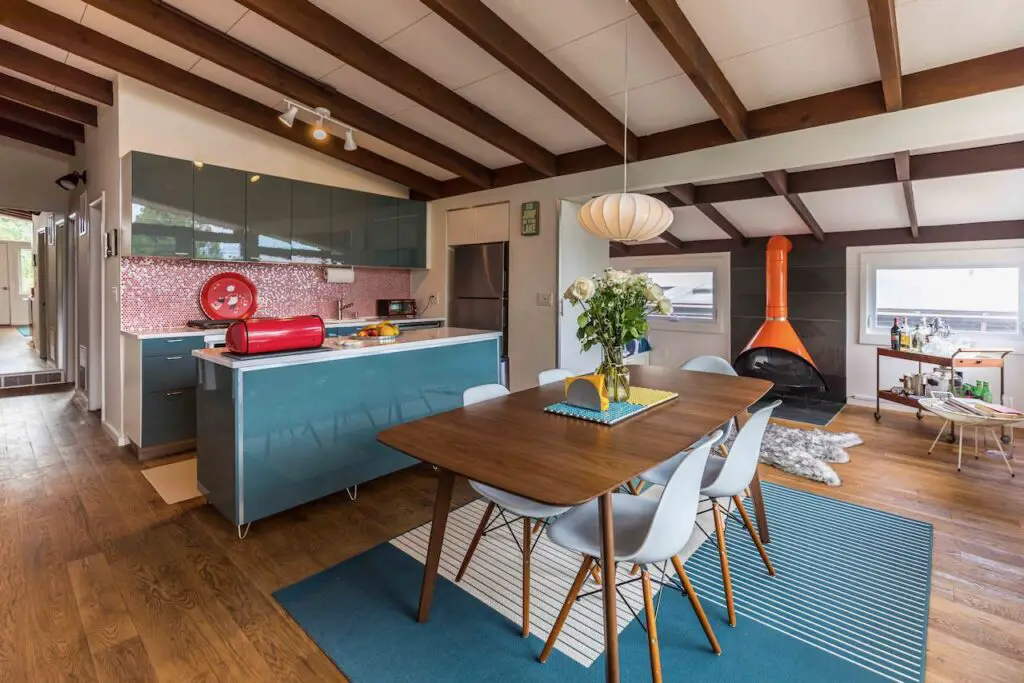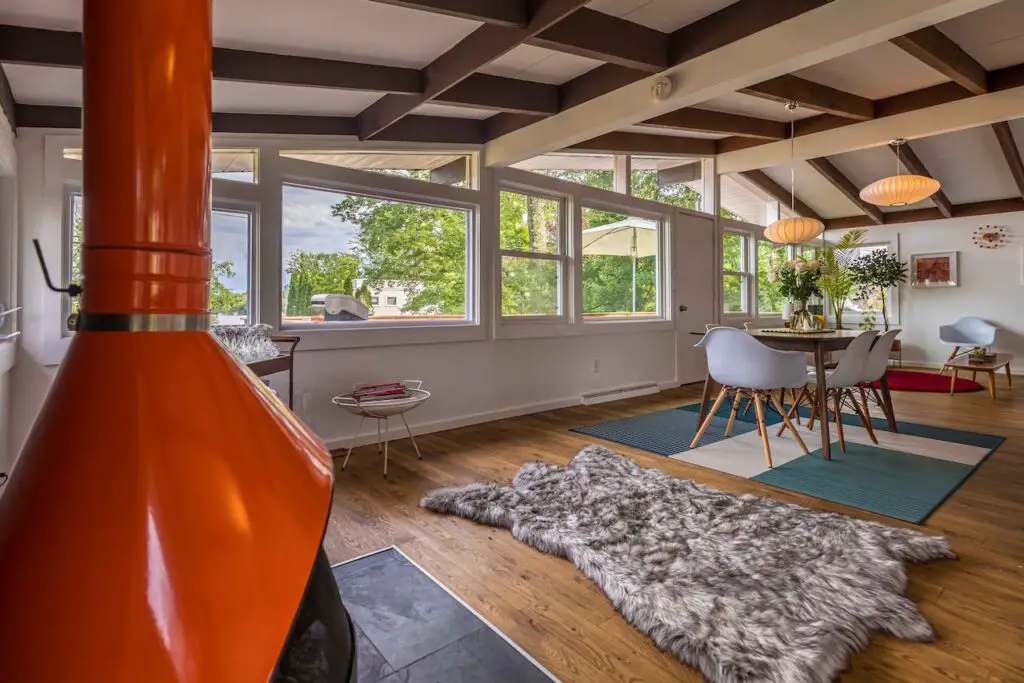 The Catalina is the entry level house and the least expensive. It features two bedrooms, ideal for a small family. The Capri is similar to the Catalina, with two bedrooms but has a car port. The highest end one – the Monterey – had three bedrooms and a full concrete basement.
Potential homeowners also had the option to be able to hire a professional interior decorator "attending to every detail right down to the cutlery on the table and the towels in the bath". As a homeowner in White Lakes Home, they also enjoyed" a large community pool and a fireproof Clubhouse with a stage, bar, lounges, card room and snack bar." This club also allowed for boat owners to dock in the nearby lake. 
I-Beam Architecture and Design saw the potential in this midcentury chalet and modernized it with new amenities and materials. However, they were conscious to maintain "the spirit of the midcentury architecture by creating a fun, colorful environment to enjoy with family and friends during the summers and all year around." As such, the house retains pops of bright colors to juxtapose the neutral and earthy tones of the facade.
The interiors likewise display bursts of colors, with orange and blue hues adding a vibrant tone to the midcentury house. The furniture is likewise distinctly midcentury, with George Nelson bubble lamps and Eames chairs preserving the midcentury spirit in Catskills midcentury chalet.