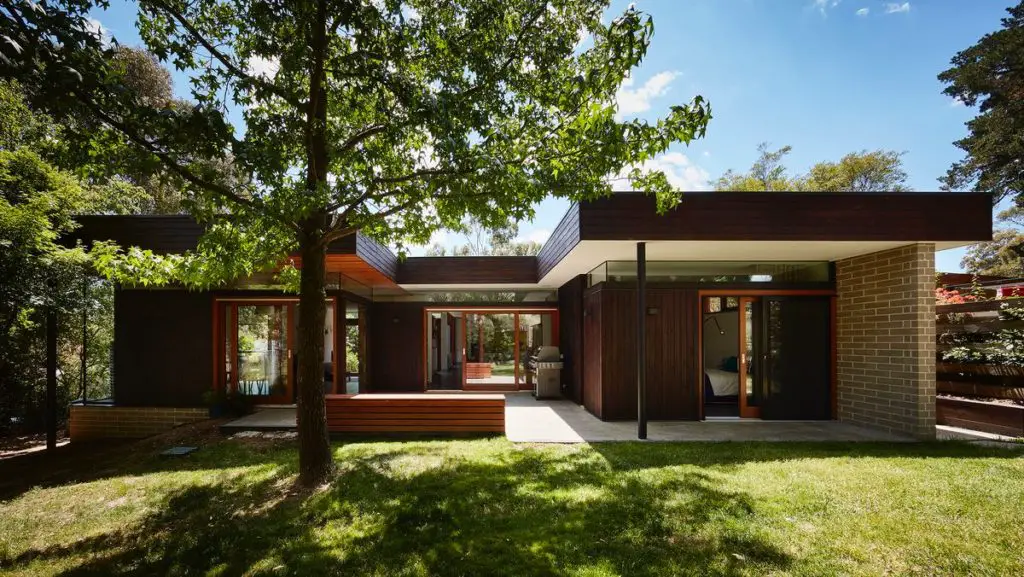 Text from Steffen Welsch Architects 
Like living in the 70s is a revival of a late modernist home in suburban Doncaster. Our practice viewed this project as 'departure with the aim of continuity', based on the paradigm that any new design is derived from a pre-existing condition – 'to blend in or contrast?' made redundant. 
In our practice we work to principles of 'simple moves' and economy: no more, or less, than is necessary to achieve our program. Work in this typology typically 'finishes the job', rather than 'starts from scratch'.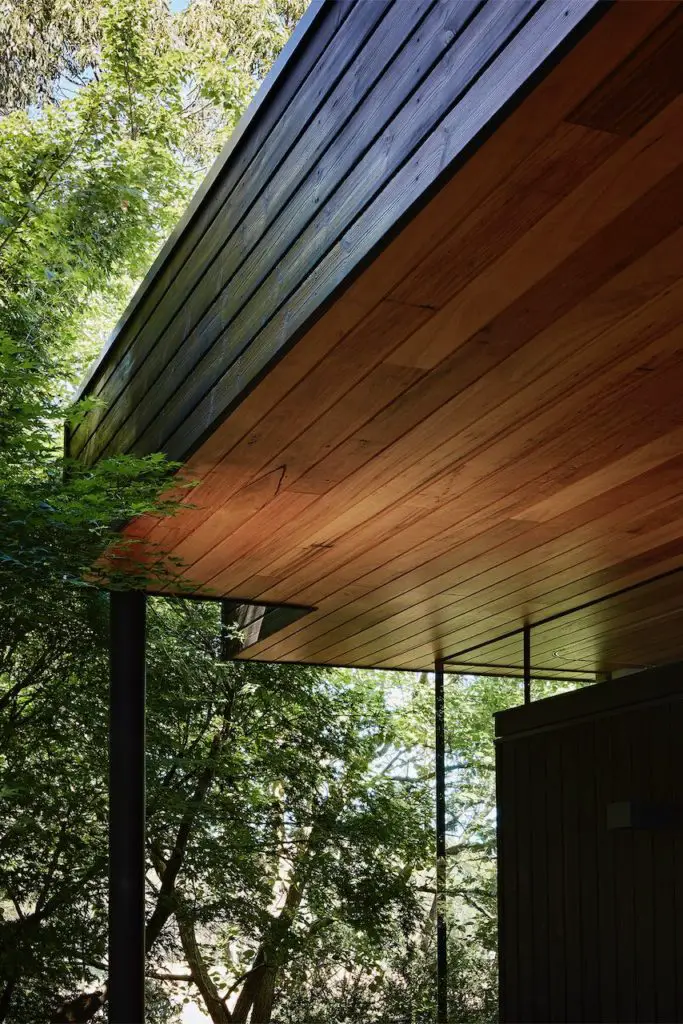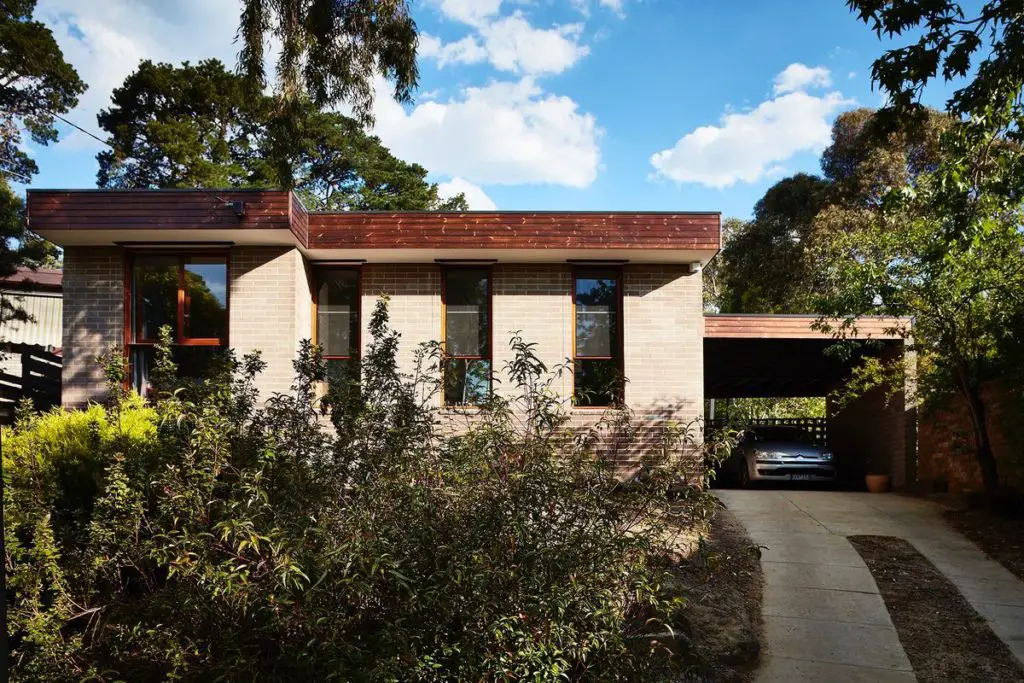 The renovation was called to resolve matters insufficiently addressed in the original design: thermal comfort, family dynamics, privacy needs, relationship with landscape, connectivity and future use. We investigated the shortcomings of the original scheme while acknowledging the cultural responsibility to the sensibilities of the suburban context and its architectural vocabulary.
The original plan appeared open and fluid but restricted activities to undersized rooms. The architectural language applied to the original house was strong but could not camouflage planning inefficiencies: zoning was outdated; external spaces were insufficiently defined, hard to access or under-developed.
Our solution was integration and fragmentation: we consolidated and reinforced the existing fabric as a shield from the street to deal with noise, pollution, heat, and weather. We dissolved (fragmented) the rear to accommodate family activities simultaneously while visually and functionally connecting the generous renewed interior with the leafy rear garden.