Vinhedo means vineyard in Portuguese. It's also the name given to this house, and to the municipality in which it is located.
Situated in a mountainous region about 75km from São Paulo and representing a part the larger Campinas conurbation, this contemporary style home actually feels anything but urban. Indeed, André Luque Arquitetura have managed to create a space of conspicuous calm.
Several particular features are geared towards both creating a sense privacy from the neighbourhood beyond and retaining a breezy openness. Firstly, entrance to the home is made from a long garden path. Descending to a pergola, and a wooden slat door which gives nothing way as to what's inside.
The landscape design features several vertical gardens. Covered in various ivy plants, these walls are all tall enough to conceal internal activity to outside onlookers, while retaining a nice continuity with the other greenery.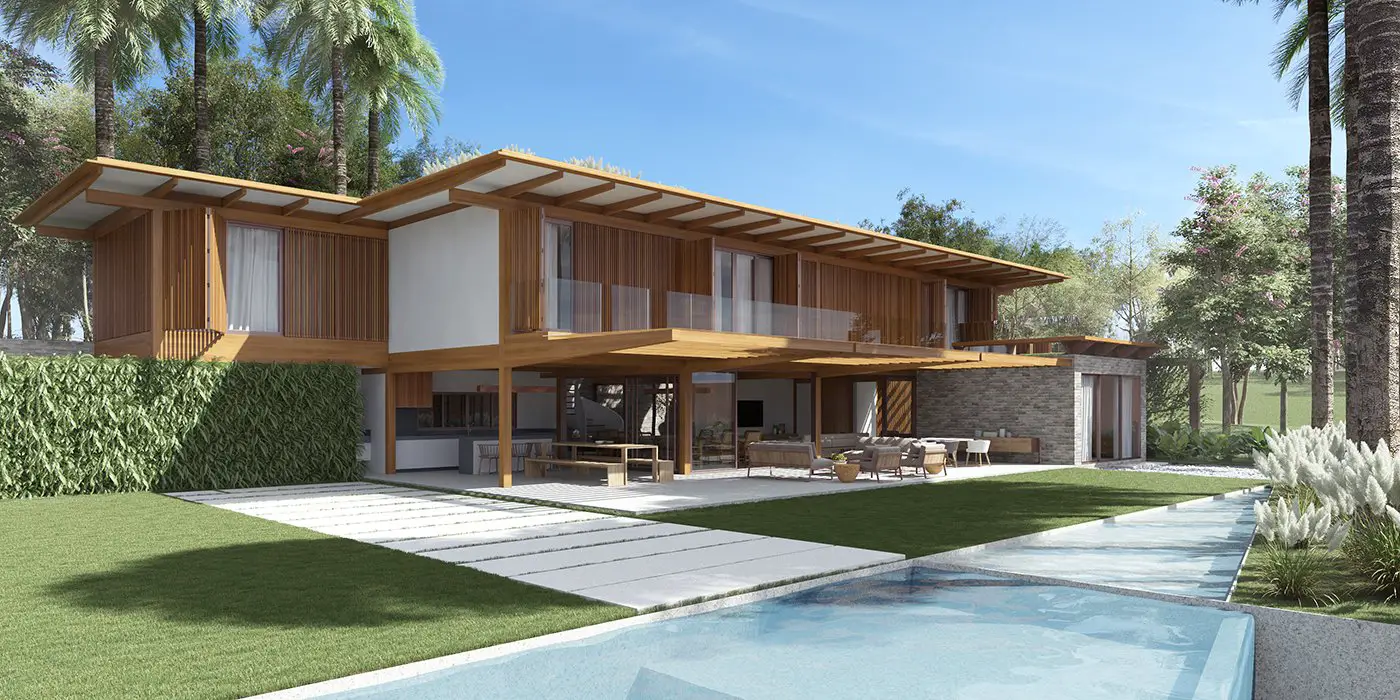 Beyond the first floor, the design allows for a lot of looking out and no looking in. All the rooms on the second floor are protected by aluminium shingle shutters, which allow light to flood in while shutting these more intimate areas off to the outside. Meanwhile, there's a rooftop garden that offers an incredible view of the mountainous landscape.
What all this is concealing is a home which is incredible open, dominated by a free floor plan which integrates the kitchen, playroom, office, dining room, living room and large garden
Built for a couple and their two children, the interior design is mostly quite understated, although there are a few features which give it a bit of an edge. Our favourite is the helical staircase. Tucked away to the side, it offers a nice background texture to the large living space, while also taking up minimal space.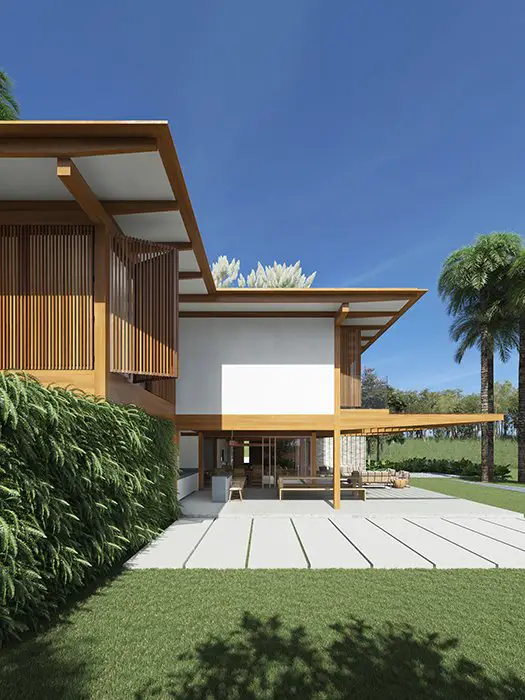 The pool in the back garden also has a curious triangle shape which shortens to a sharp point. Designed to follow the geometric shape of this side of the terrain, its narrowest stretch also doubles as a mirror pool.
These features really cap off a superlative design.
This Vinhedo House is Wonderfully Calm