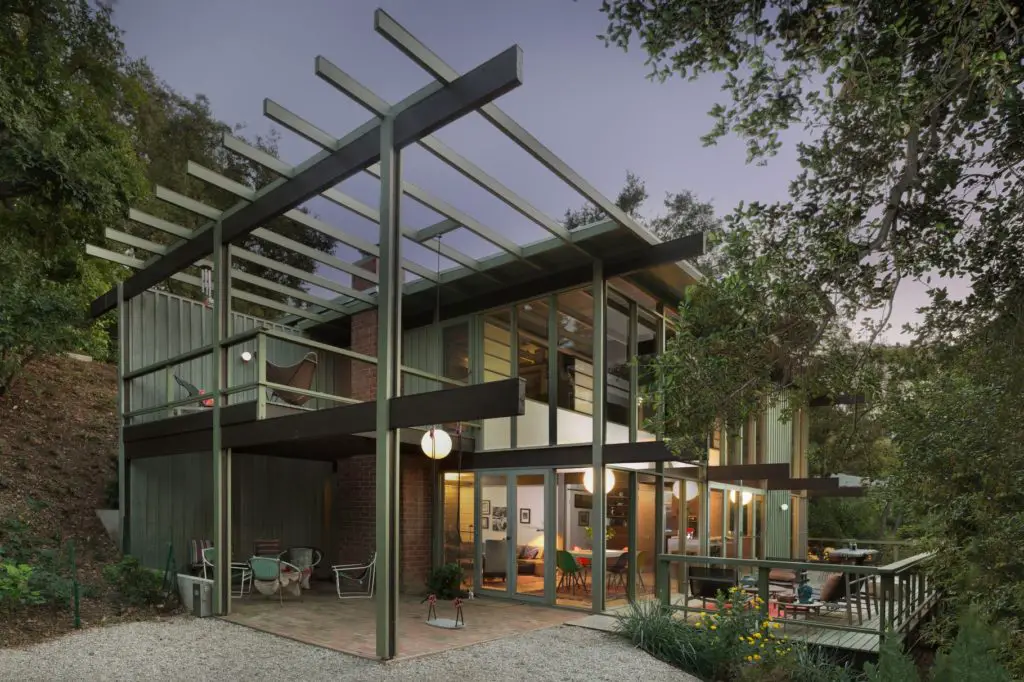 It comes as no surprise that Mad Men's executive producer, a television series which was classified as one of the most influential midcentury modern icons of recent years, would hold fort in a stunning midcentury modern house.
An original post and beam built in 1957 in California's Pasadena, the home remained in such reputable shape that the city honored the building with a preservation in 2012. When producer and director Scott Hornbacher's home appeared on the market in May 2018 with the starting bid at $1,695,000, curiosity over the sale and new ownership ran high.
Architectural firm of Conrad Buff, Calvin Straub and Donald Hensman designed this midcentury modern home to bring about a free and airy atmosphere.
Double height ceilings above the dining space and the heavy implementation of floor to ceiling windows throughout the front and sides of the home ensure an open view as well as an abundance of natural light, forging a solid connection between indoors and outdoors.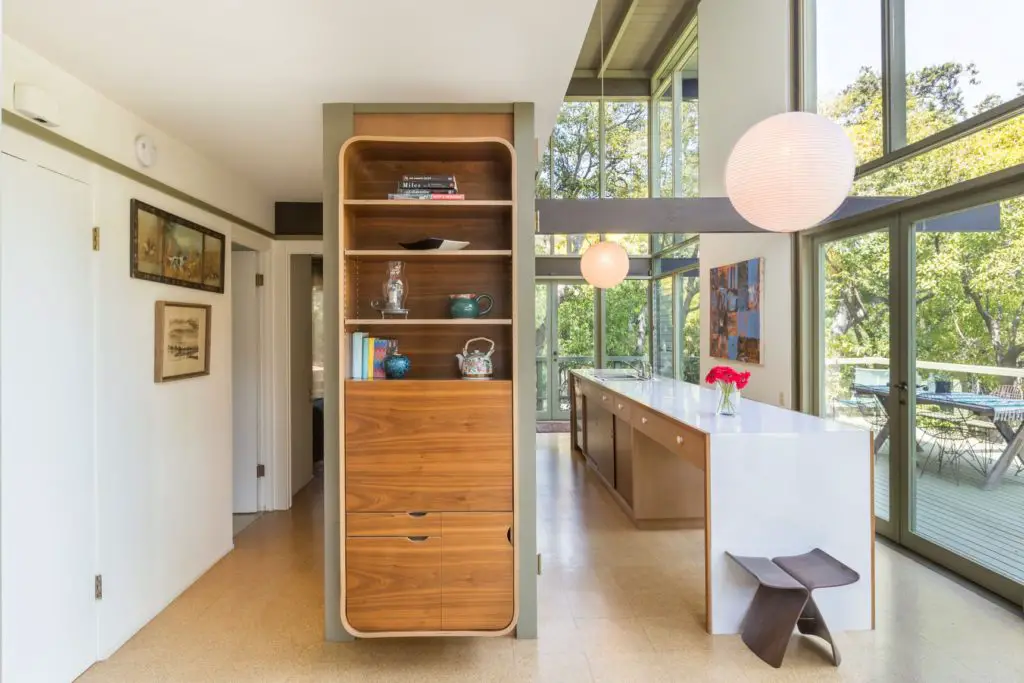 The home green hued exterior blends in seamlessly with its surrounding landscape, made up of a small scale hillside and plenty of trees to provide privacy.
Spanning over 1,885 square feet of living space, the house contains three bedrooms and three bathrooms in addition to the kitchen and living areas.
Inside, the color scheme follows through with sections in the same green that is used on the exterior, from the frames of all the homes glass doors and floor to ceiling windows to a wall in one of the bedrooms, in addition to other details such as wooden strips lining near the top of the wall in various parts of the house.
It's details like this that really enhance the indoor outdoor connection.

The connection doesn't stop there; it's noteworthy to mention the multiple patios and decks the house accommodates. Both upstairs and downstairs, outdoor spaces extend from the homes bedrooms, living room, and kitchen for easily accessible living and entertaining, not to mention the lush views of the surrounding greenery and further, the surrounding San Gabriel mountains.
Back inside, architectural lines in sync with the post and beam structure can be seen everywhere, from the staircase to lines framing each stair of the staircase. The predominant color palette is made up of earthy colors, mainly wooden tones, white, red brick and the olive-like green.
The interior decor is icing on top of the cake; not that there was ambiguity to begin with, built in cabinets and vintage furniture convey an authentic midcentury mood.