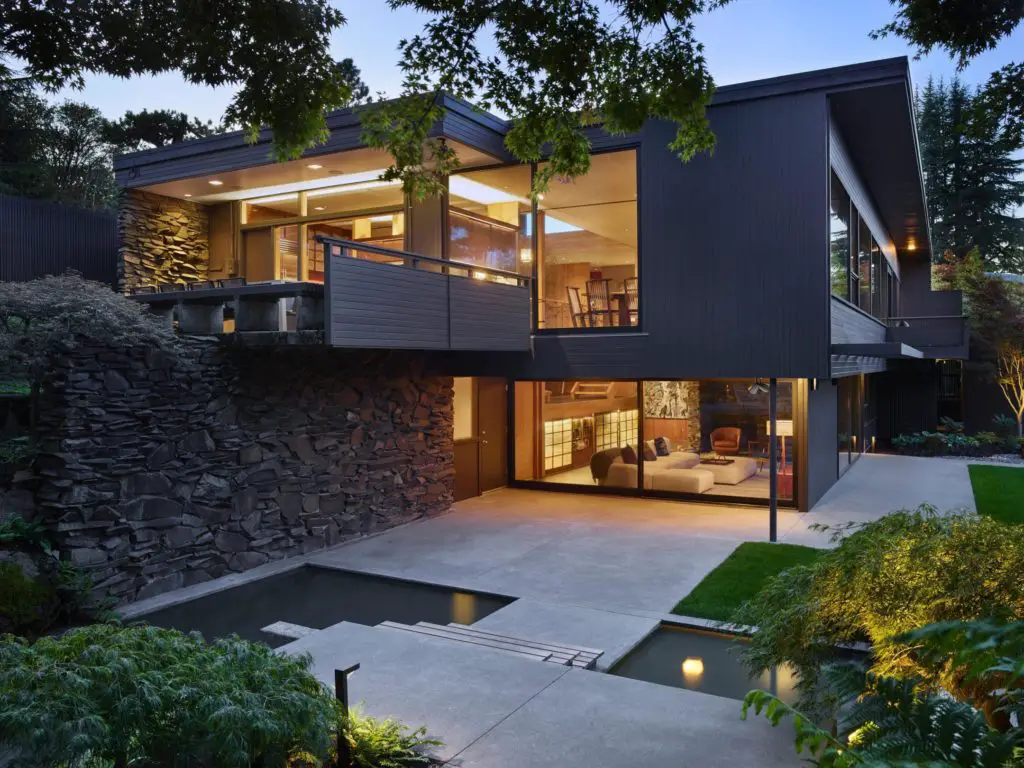 The Dowell Residence is a prime example of Seattle's midcentury modern movement. Located in Seward Park, the dwelling has a history of hosting parties and events. That comes as no surprise, once you see the interior; the space is centered around a two-level open atrium. With its cedar-lined walls and light pouring in from all sides, this midcentury design makes use of its natural landscape while drawing in lively energy.
The home was completed by leading Pacific Northwest architect Paul Kirk in 1953. Just as with his other structures, Kirk made the most use of the natural landscape with the intention to integrate his design with as little impact on the site as possible.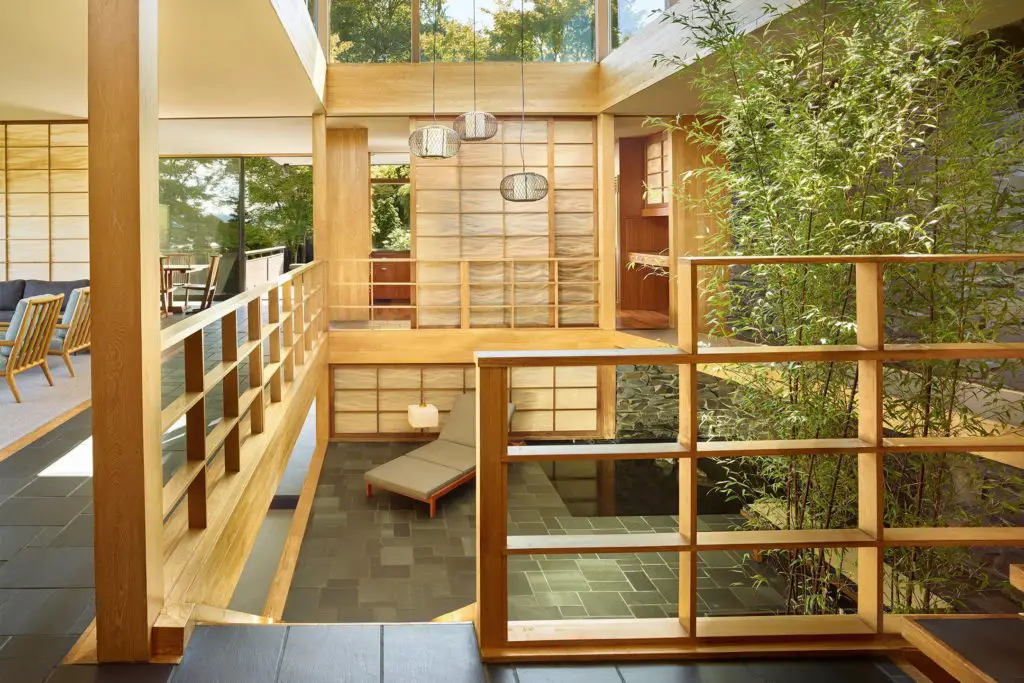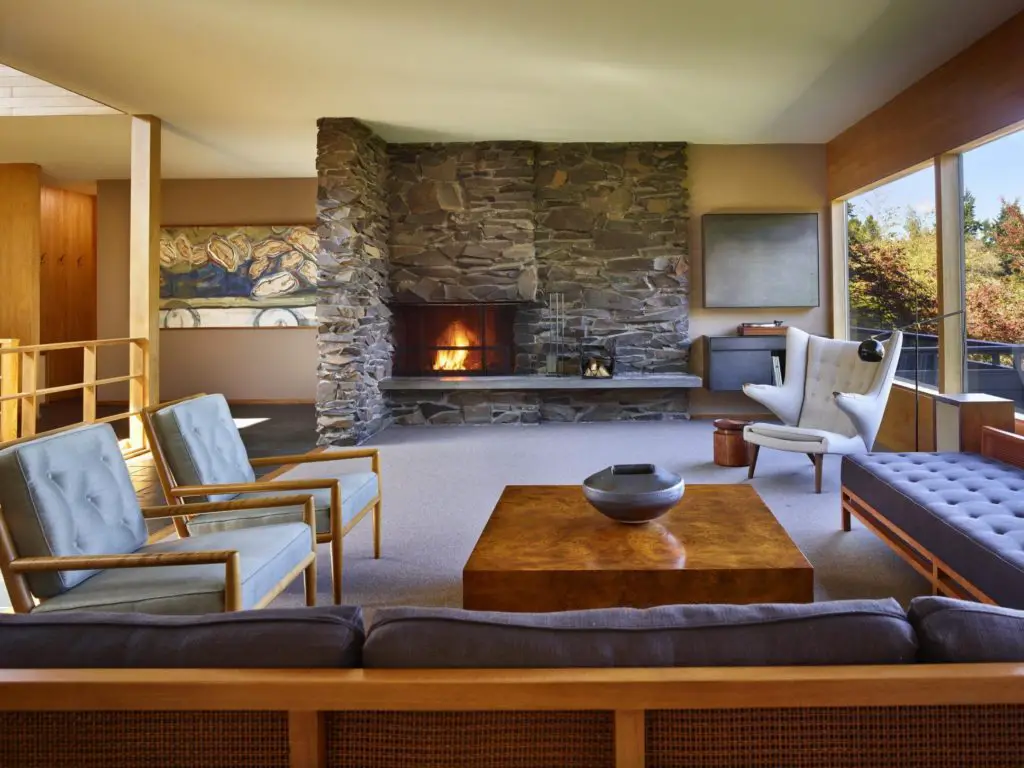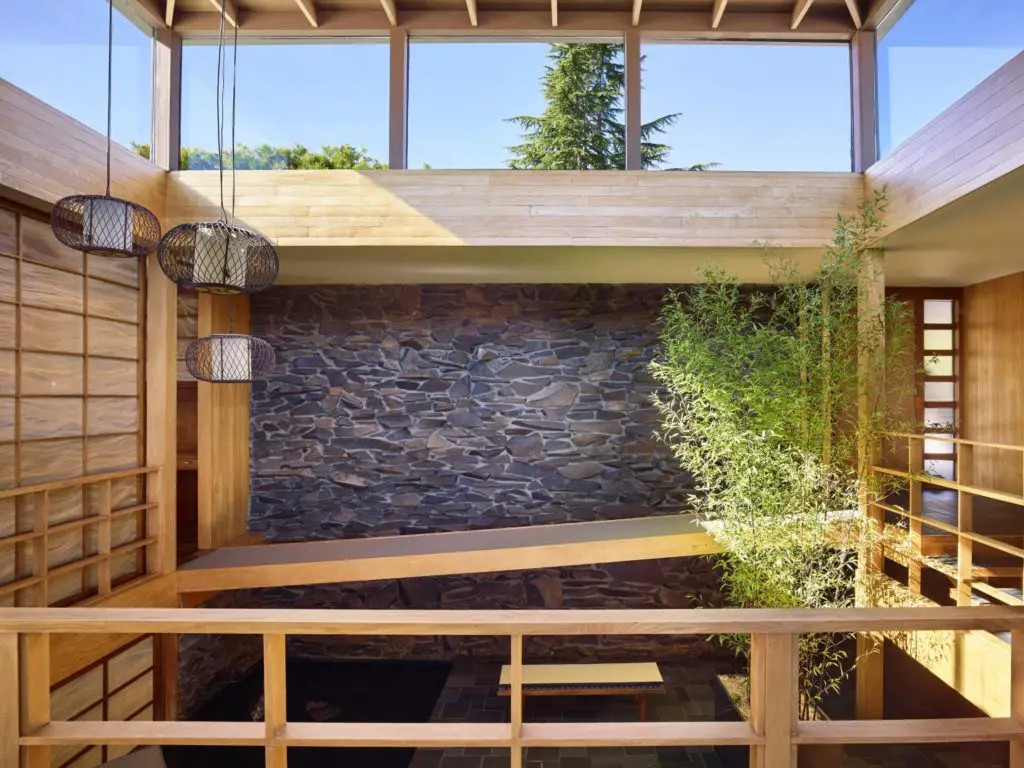 In 2014, Walla Walla winemaker Charles Smith purchased the home for $1.44 million. Smith, then, invited Tom Kundig of Olson Kundig Architects to revitalize the 4,320 square foot house. A master move indeed, seeing as two years later, the worth of the house was up by more than $1 million!
Natural materials add warmth and texture throughout the home's interior spaces. The considerable amount of natural woods as well as stone elements also provide a strong connection to the surrounding nature. Thanks to Kundig, new sets of walnut cabinets line the kitchen space, complementing the dining room's color scheme. 
The same hues enrich the decor of the living room. Large glass windows look out over the surrounding forest and offer a seamless indoor to outdoor connection and one can not miss the living room's spectacular wood burning fireplace embedded into a beautiful wall of natural stone.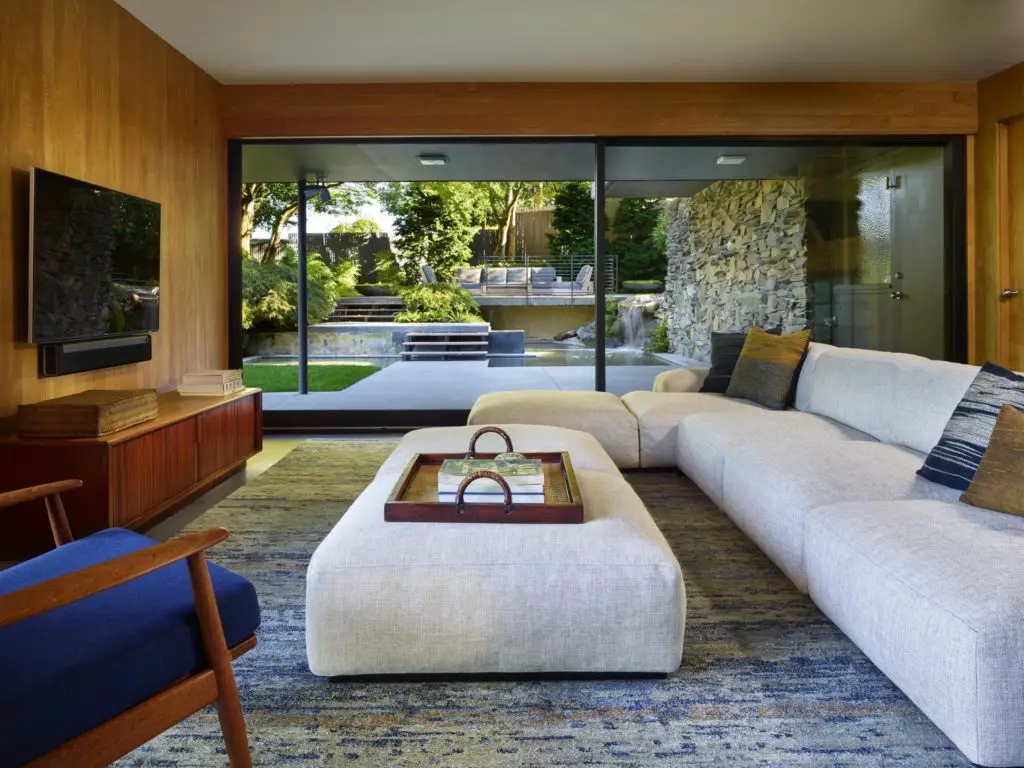 Not everything is completely new and replacing the original elements: some of Kirk's original details remain to this day, including the pink bathroom tiles. An ardent admirer of Japanese architecture, Kirk would often bring in elements to his own designs. His original (although restitched) bamboo closet screens grant openness or privacy between the living and dining areas. 
The living room downstairs opens out to a garden and terrace areas. Set on a partial slope, fruit trees and water features cater peace and tranquility to the outside areas. Landscape architect William G. Teufel, who worked often with Kirk, designed the landscape for the Dowell Residence. 
A special piece of architectural history, the home received the title as one of Seattle's ten best homes by Seattle Met.