We interviewed Emilio Fuscaldo of NEST Architects about the Rosanna House project, a thoughtful renovation of a mid-century house near Melbourne. This 1960s house is now updated for the modern living. Let us know on social media if you like this project as much we do!
Can you tell us a bit about the story of this house and its owners?

The client had bought mid-century house in Rosanna, a suburb of Melbourne, that was way too small for their family. A typical '60s house, with a tiny kitchen, an almost non-existent laundry room and bathrooms built for midgets.
They contacted us after seeing the Balwyn Rd house project and liked how we had sensitively restored it.
Scott, the client, studied architecture and practiced as a graduate for a little while, so he's well aware of his likes and dislikes and understands the concepts and jargon really well.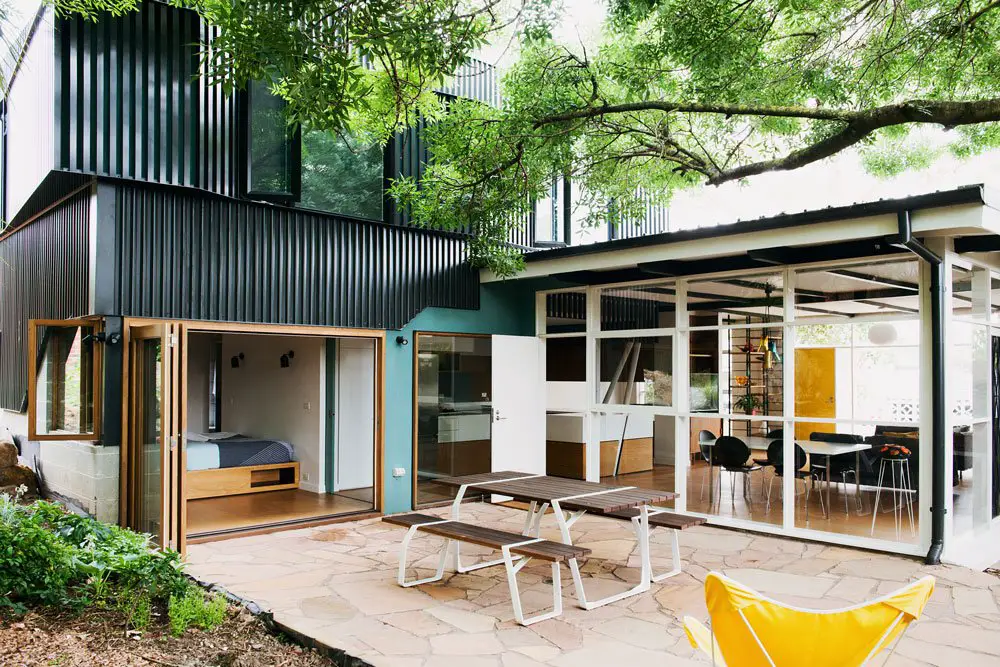 What did your clients asked for in their brief?
They approached us with the brief to keep as much of the existing house and it's features as possible, but proposed a layout that would allow for a growing family.
They didn't want a big house, they wanted to preserve the mid-century look, feel and features without turning it into a simple homage to mid-century architecture and interior design.
READ MORE: Australian Modernist House by Auhaus Architecture: Hardwood and Concrete
Tell us about the approach you had for this project
We draw a lot of inspiration from mid-century architecture and design. The Case Study House Program, in particular, is an obvious source of inspiration and we tried to take some of its best features.
First, Instead of one simple room with multiple functions, we created subtle divisions that are permeable. We used materials that were somewhat indicative of the mid-century era. We also made sure that the large expanses of existing glazing were kept and that the new sections of glazing were somewhat similar to those. In general, we tried not to alter the look and feel of the house too much.
What materials have you used and why?
The material palette throughout is simple and understated: cork floor, internal lining boards, white corian bench-tops with American Oak veneered joinery and black shadow lines.
The bathrooms feature green geometric tiles and the WC features a 'Barbican' hand sink basin designed by Michael Hohmann, recovered from the street.
Externally, timber windows combined with concrete blocks and black metal cladding, create a timeless palette of colour and materials.
Colour is present throughout the house, starting from the front door painted in a luminescent yellow. A deep sea green was used on part of the external façade and behind the external screens to ensure that the house was perceived as being playful and fun.
READ MORE: When Concrete Perfectly Integrates With Nature: The Residência Itamambuca by Gui Mattos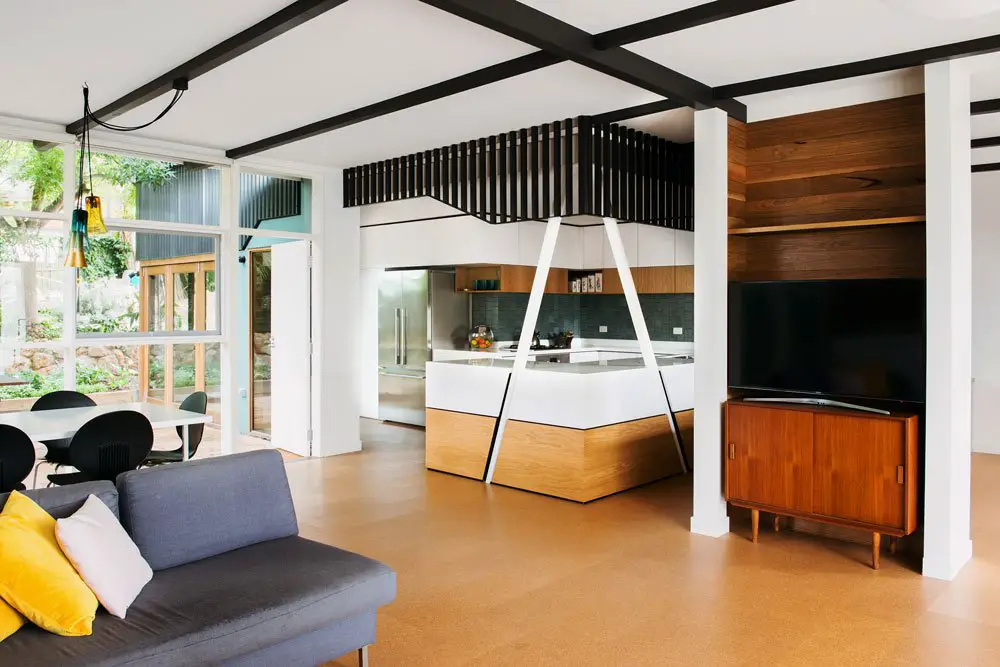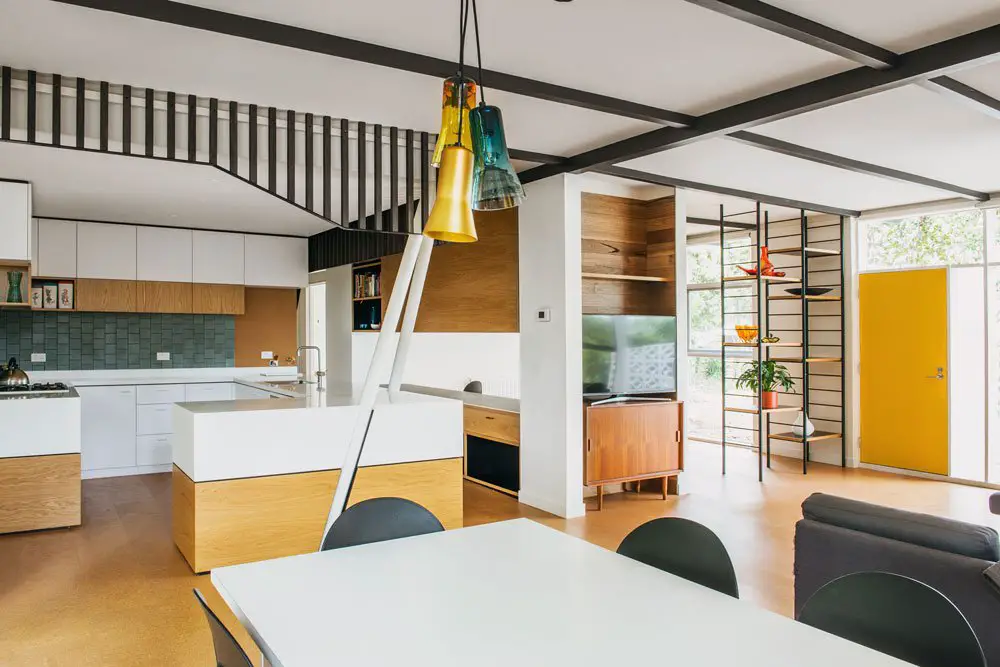 Which is your favourite feature of the Rosanna House?
The look and feel of the house changes the every time you visit. It's never boring and it's certainly not a one hit wonder. Also, the way it opens up to the rear and front gardens.