One of the most famous and celebrated architects of the 20th Century is Richard Neutra, known for his design contributions in mid-century modern Californian architecture.
The Austrian-native architect designed beautiful modernist houses and buildings for over 20 years. According to Time magazine's August 15th 1949 issue, Neutra's designs had "broad, glassy brows" and "spaciousness and compactness combined."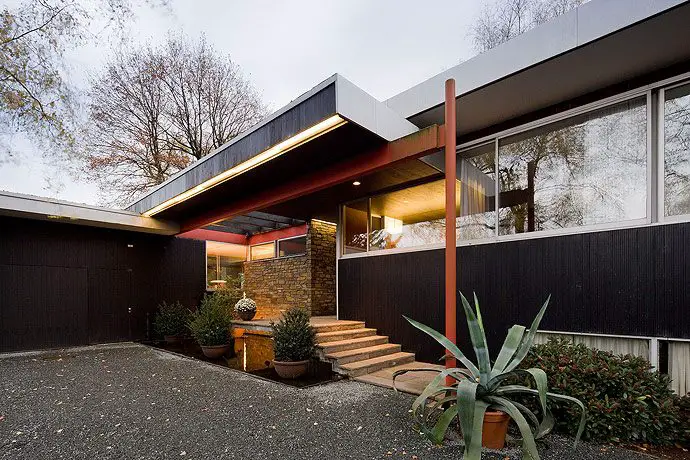 Richard Neutra was a prophet of clean, crisp modernism, and his houses, many of which were built in California, have inspired countless architects and emboldened preservationists in an area of the country notoriously quick to raze landmarks.
READ ALSO: Richard Neutra's Clark House in Pasadena Offers a Masterclass in Layout
He contributed to many architectural designs in other countries during his career but a legendary design is this lean stone-and-glass house known as Neutra's Pescher house in Wuppertal, Germany: built five years before his death.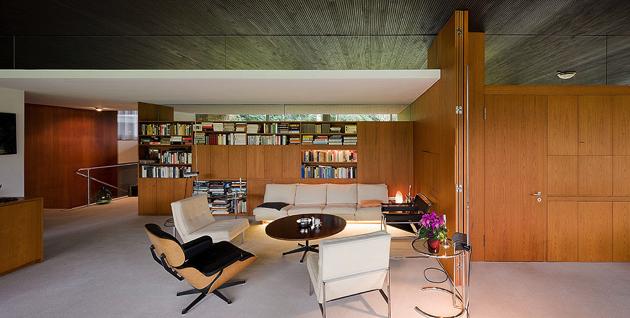 This incredible residence is all about elegant intersections, its glass-walled living areas are reminiscent of a minimalist style of living, its reinforced-concrete walls trimmed with aluminum and framing views are considered Richard Neutra's signature.
The textures and surfaces used, create visual planes of in and out of the architecture. Of all the collective work of Richard Neutra, his work in Europe was less studied and less famous than the ones in the United States. Still the craftsmanship and vision of modernism is undeniably present.
The aesthetic of modernist architectural design that so many of us have come to love, with the long clean lines and sheet glass from floor to ceiling.
The Neutra Pescher house is minimal without being overwhelmingly clinical yet full of character judging by the clever use of material and functionality, color and elegance without creating the inevitable chaos that this can bring, and most importantly it is inviting and tailor made to its owner, a Richard Neutra trademark.
READ ALSO: The Rose House is Richard Neutra With The Lights Turned Up
During 1960 and 1970, Richard Neutra and his son Dion formed a partnership and constructed eight houses in Europe of which four were in Switzerland, three in Germany and one in France: they reproduced the American west-coast way of living in Europe.
The landscape typical for California was brought to life in Europe thanks to Neutra' Pescher house. The interpretation of the living atmosphere in a contemporary manner still raises debate nowadays over the modern domestic architecture of the Sixties.