Built amongst a wild and verdant forest setting of Itamambuca, just off the Atlantic coast in the state of Sao Paolo, this house clearly had to be sturdy enough to withstand the jungle's encroachment. What could be more appropriate, then, than to have it based around a couple of solid concrete slabs, one for the floor and one for the roof?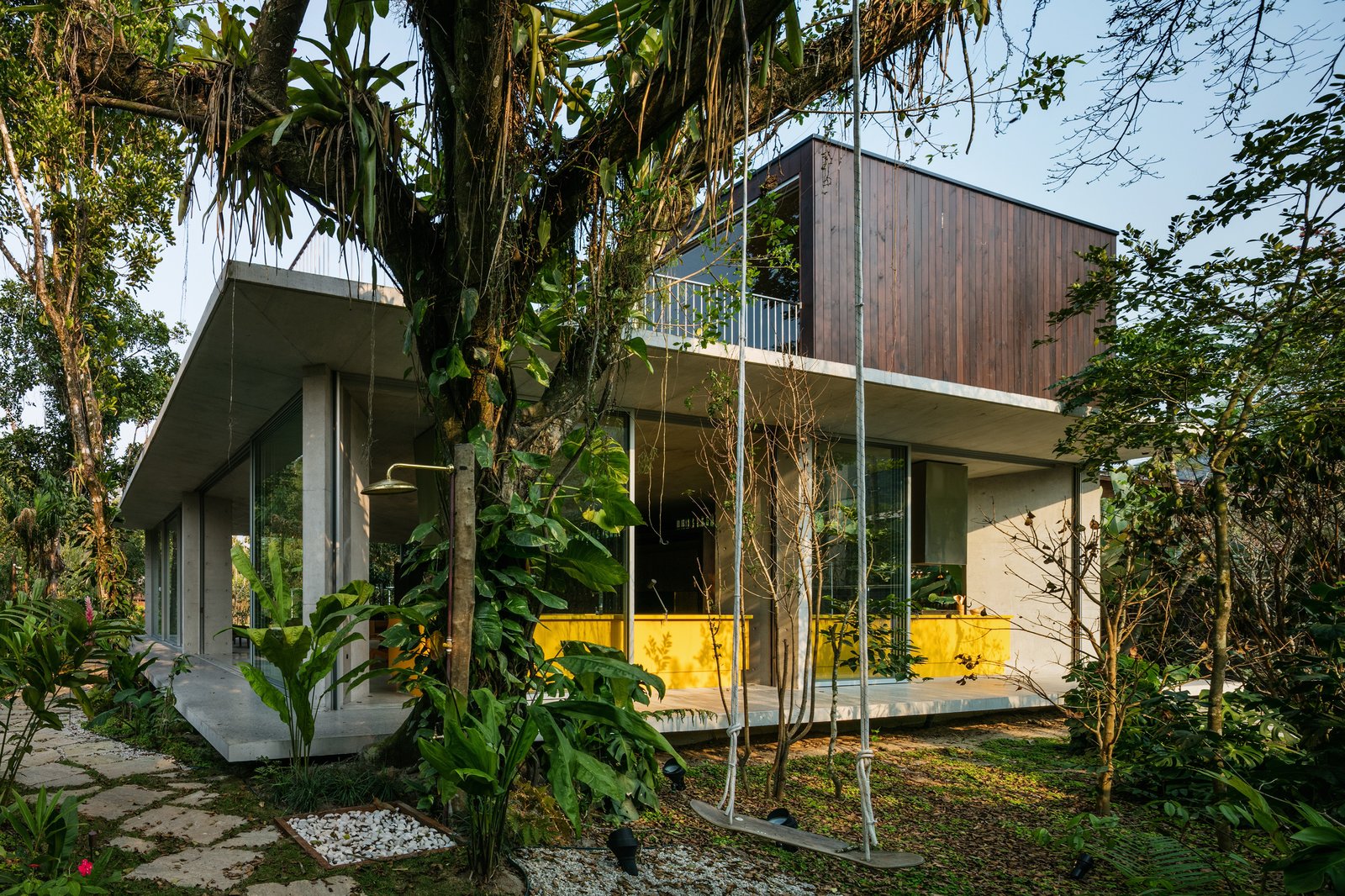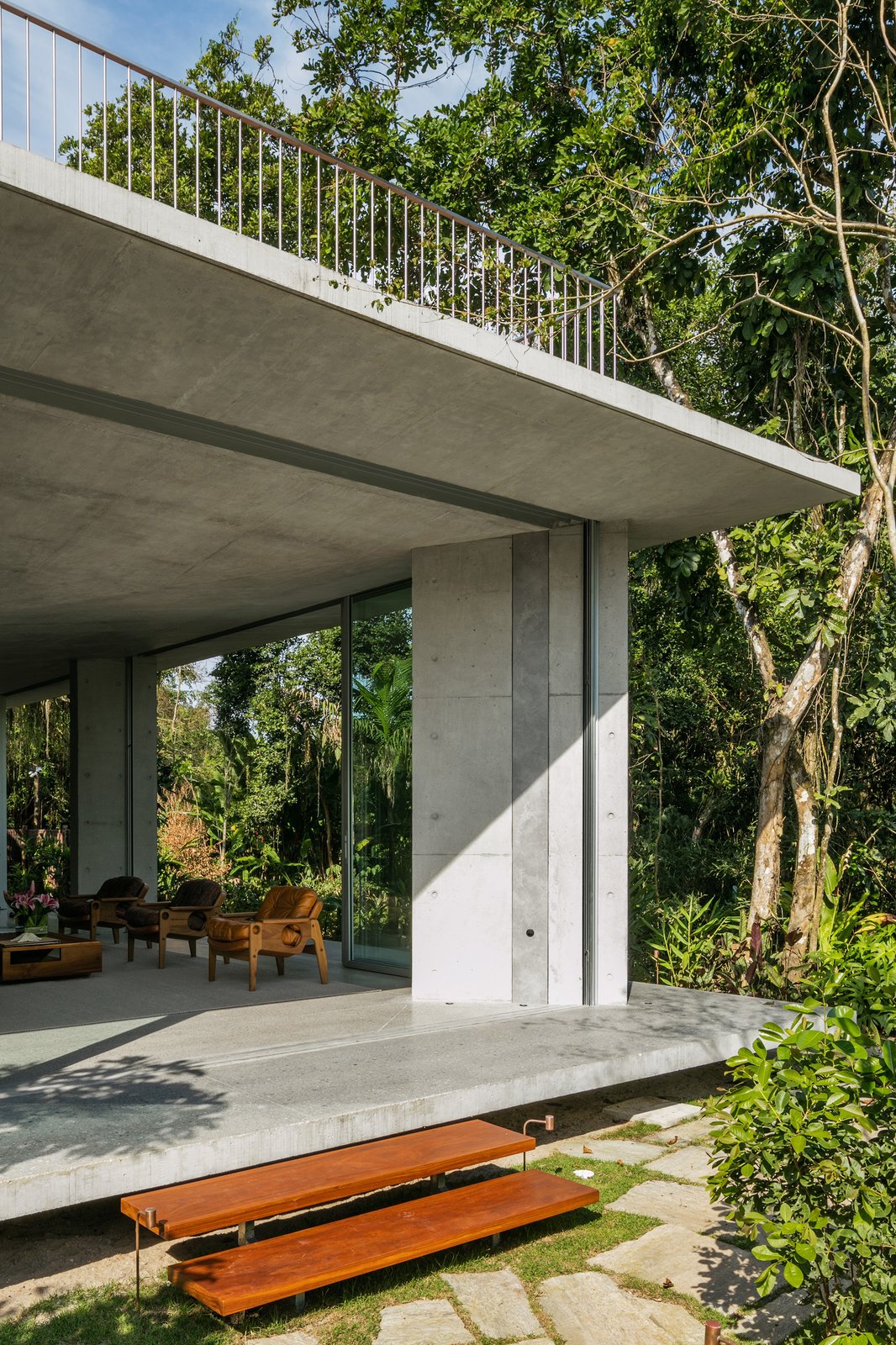 This arrangement deserves further description. The concrete floor is left undecorated throughout the space, and only interrupted by the odd structural element and some sparse furnishings. It is also raised half a metre off the ground, so that the inhabitants can better enjoy the view of the nearby trees.
READ ALSO: A Minimalist Frame For a Vibrant Interior: Residência Quinta da Baroneza by Gui Mattos
Meanwhile, looked at from the outside, the concrete roof precisely mirrors the floor in its shape. But, when inside, it features a slightly more complex geometric shape, subtly deviating from the aggressively minimal floor. Such an arrangement creates a wonderfully clean and precise façade, while also allowing for a bit of visual disruption in the home's interior.
Returning to the furnishing of this contemporary style home, what immediately stood out for us was the consistent appearance of lighter, brownish tones. This is, of course, particularly evident in the abundance of polished wood, including bold statements such as the two cube-shaped cabinet units, and the long dining table; as well as smaller flourishes, such as the two steps down from house to the garden, and the steps emerging out of the pool.
READ ALSO: Curves And Concrete: Leo Romano's Climbing House
Pleasingly, the light brown tone also reoccurs in non-wood features such as the tan leather lounge chairs. Taken together, the brown tones provide a clear contrast to the vivid greens prevailing in the surrounding environment. This is all very good, since it would clearly be a bit of a sensory overload if the décor sought in any way to mimic the bright colours outside.
The contemporary home design was completed in 2016 by the Sao Paolo-based firm Arquitetura Gui Mattos, another of whose homes we featured recently, Residência Quinta da Baroneza, built back in 2004.
They've come a long way since then, with the more recent Itamambuca house winning the Architizer A+ Award in the residential and private house category, a prestigious global award which was decided by both jurors and a popular vote.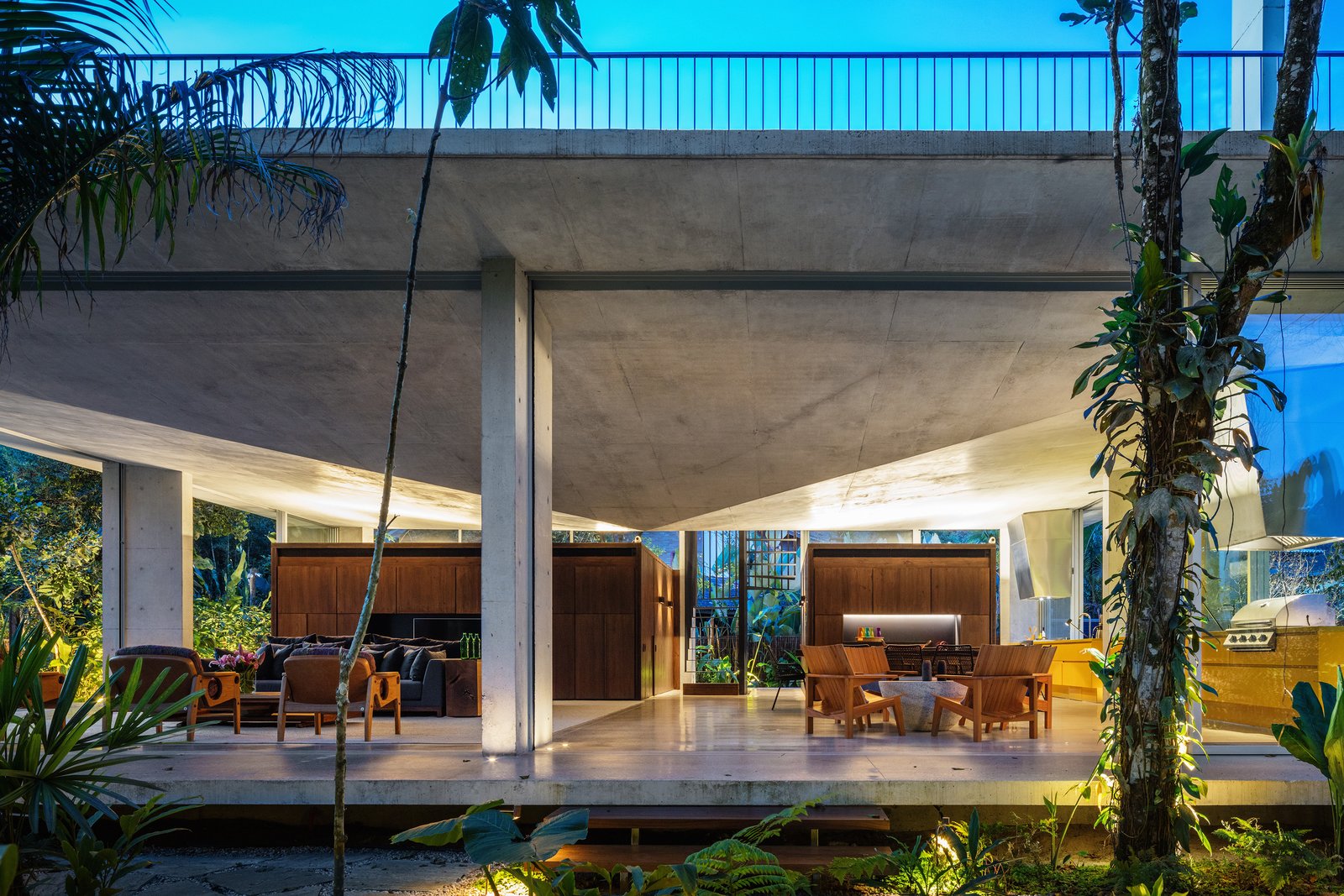 It's easy to see why it won. The clarity of the architect's vision is obvious: place the forest in brilliant contrast to the structure, and let the structure be a manifestly cool retreat from the hot tropical climate. If only a few more designers could make residential architecture look so easy!