Where to start with this home? Both open and busy at the same time, decorated with such effortless charm, and so completely vibrant, it really is hard to isolate particular elements of the Residência Quinta da Baroneza that deserve to be given special attention.
Perhaps it's fair to start with something that might get overlooked in an eye-catching contemporary home design like this one: the simplicity of the structure itself.
This one is a perfect blank canvas, with a minimal frame comprised of sleek wooden beams that stretch up two storeys in some parts, from the floor to ceiling, and which also provide the frame for both those massive windows, and the occasional white-painted wall that appears amid all the openness.
READ MORE: Coppin Dockray Renovate a Modernist Home With a Smithson-Designed Studio 
Such simplicity allows both the forest and the flora and fauna which surround the house to really be brought into sharp relief. Likewise, it allows the owners to place their mark firmly on the space with their own rather impressive collection of paintings, sculpture, and other ornament, without compromising the modernist emphasis on functionality.
READ MORE: A Rustic House with a Modernist Touch in California by Jorgensen Design 
The whole space is really held together by the cosy circle of seating in the centre of the central living space. Everything is bunched quite closely together so that you get a real sense of the inhabitant's focus on socialbility.
Located in Bragança Paulista, a municipality in the state of São Paulo, Brazil, the project was initiated in 2004 and completed in 2007. The firm who built the house are Gui Mattos Arquitettura (winners last year of an Architizer+ Award for their Itambaba House), and the architects responsible for this particular project were Fabio Dias Mendes and Laura Assaf.
READ MORE: Danish Modern Style Abounds In This Modernist Australian House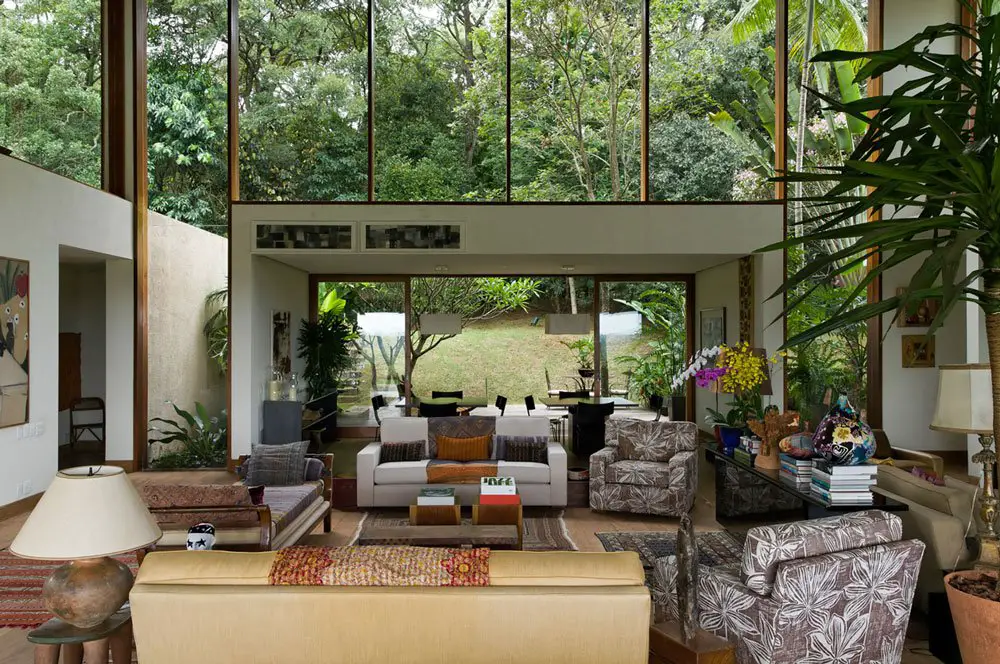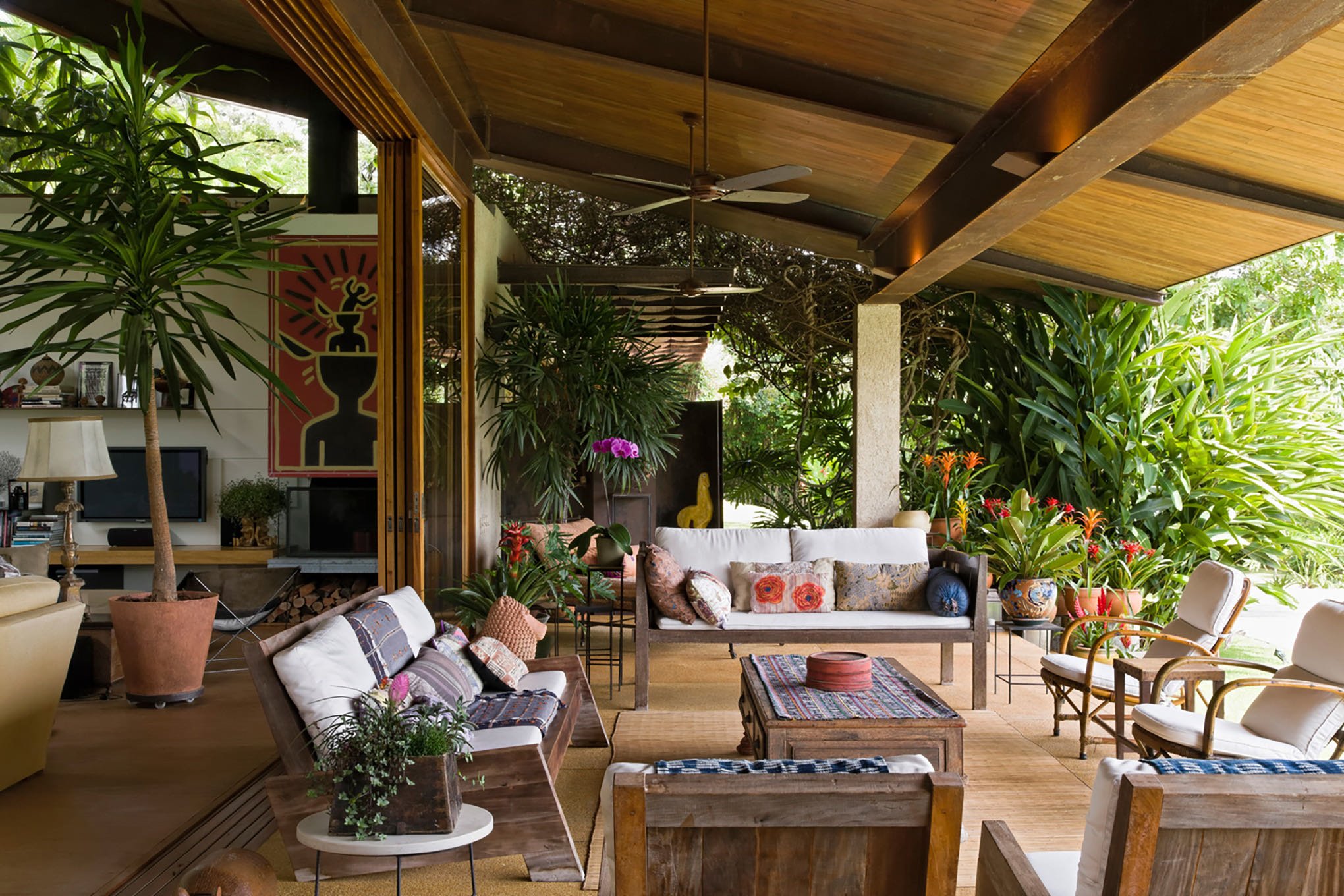 Besides this information, which is provided on the architect's website, there's not a huge deal of information about the contemporary style home. Something about its appearance in those pictures suggests that it had an owner that had a unique and rather long cultivated design collection. We can only hope that whoever's living there now has been able to maintain such a high calibre.