The first word that sprang to mind when we stumbled upon this contemporary home design was "rustic". Located in Napa Valley, California, this midcentury home was designed by architect Walter Thomas Brooks, who was inspired by the petals of a flower.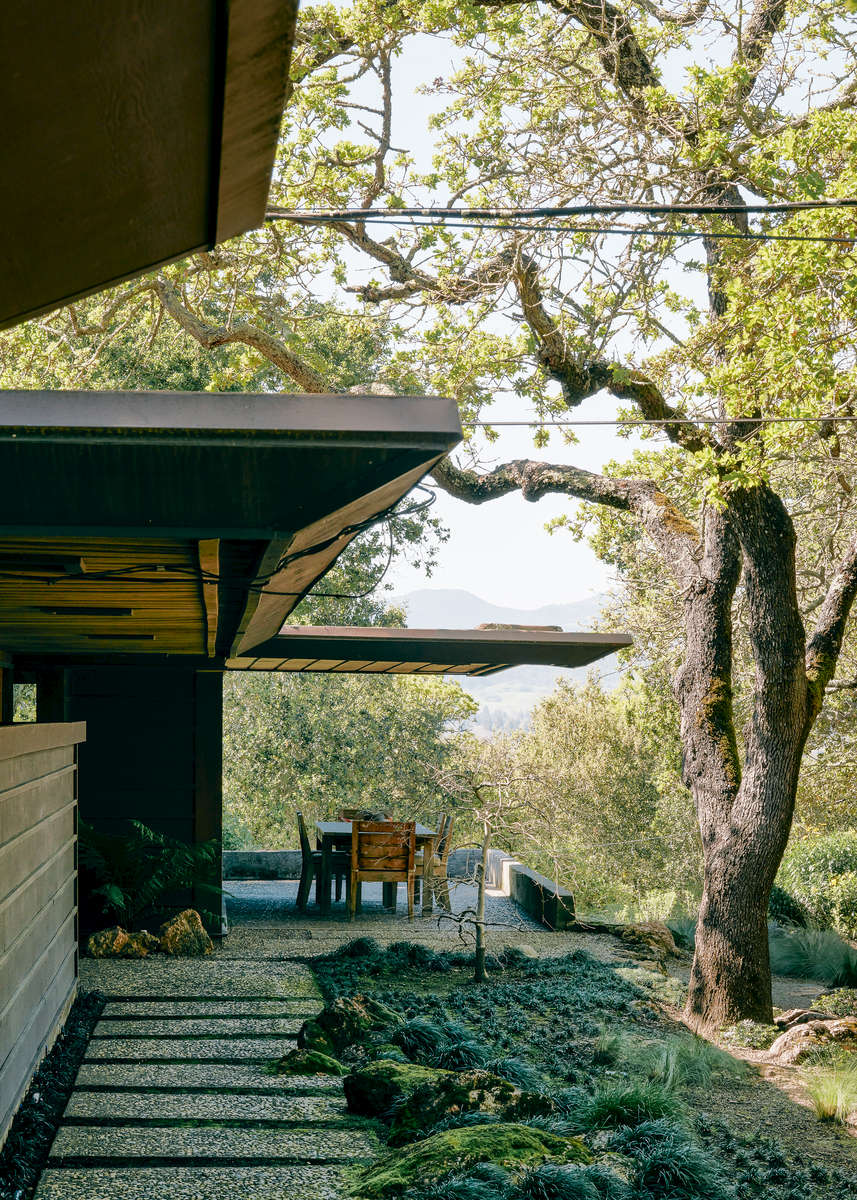 Originally built in 1960, the home was restored more recently by Atelier Jørgensen, a Napa Valley and Los Angeles based group of "designers, builders and thinkers", as their website explains.
Headed up by architect Brandon Jørgensen, this house was retouched with the purpose to serve as his own private home. The rustic quality derives primarily from the abundance of wood, used in the structure and most of the furnishings.
One of the more impressive manifestations of all this wood can be found in the small living room space. Everywhere you look, there's wood. And even those elements that aren't made of wood, feed back into this principal theme (here, we're mainly speaking of the lounge chair and pouf combo, upholstered in a rough brown leather).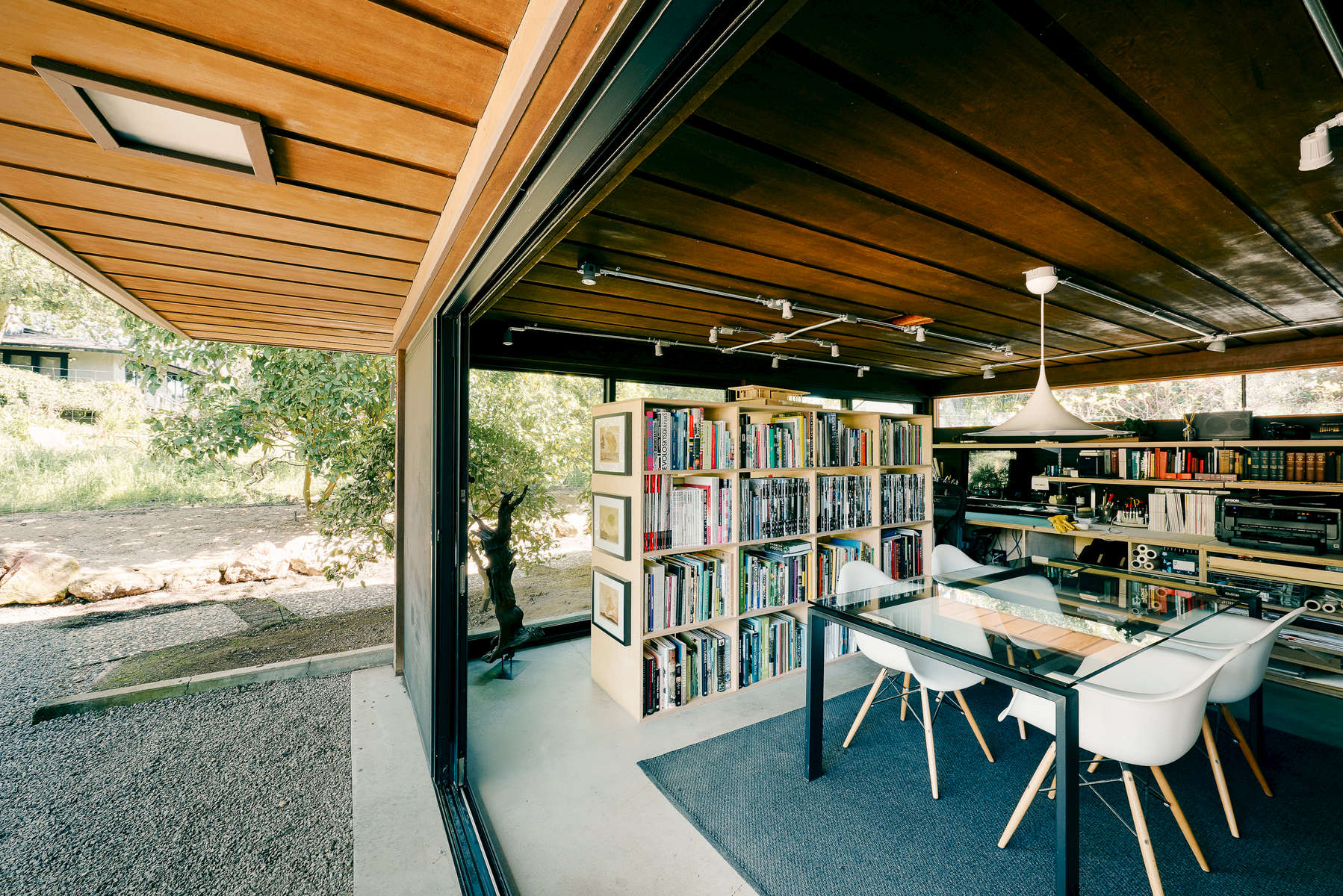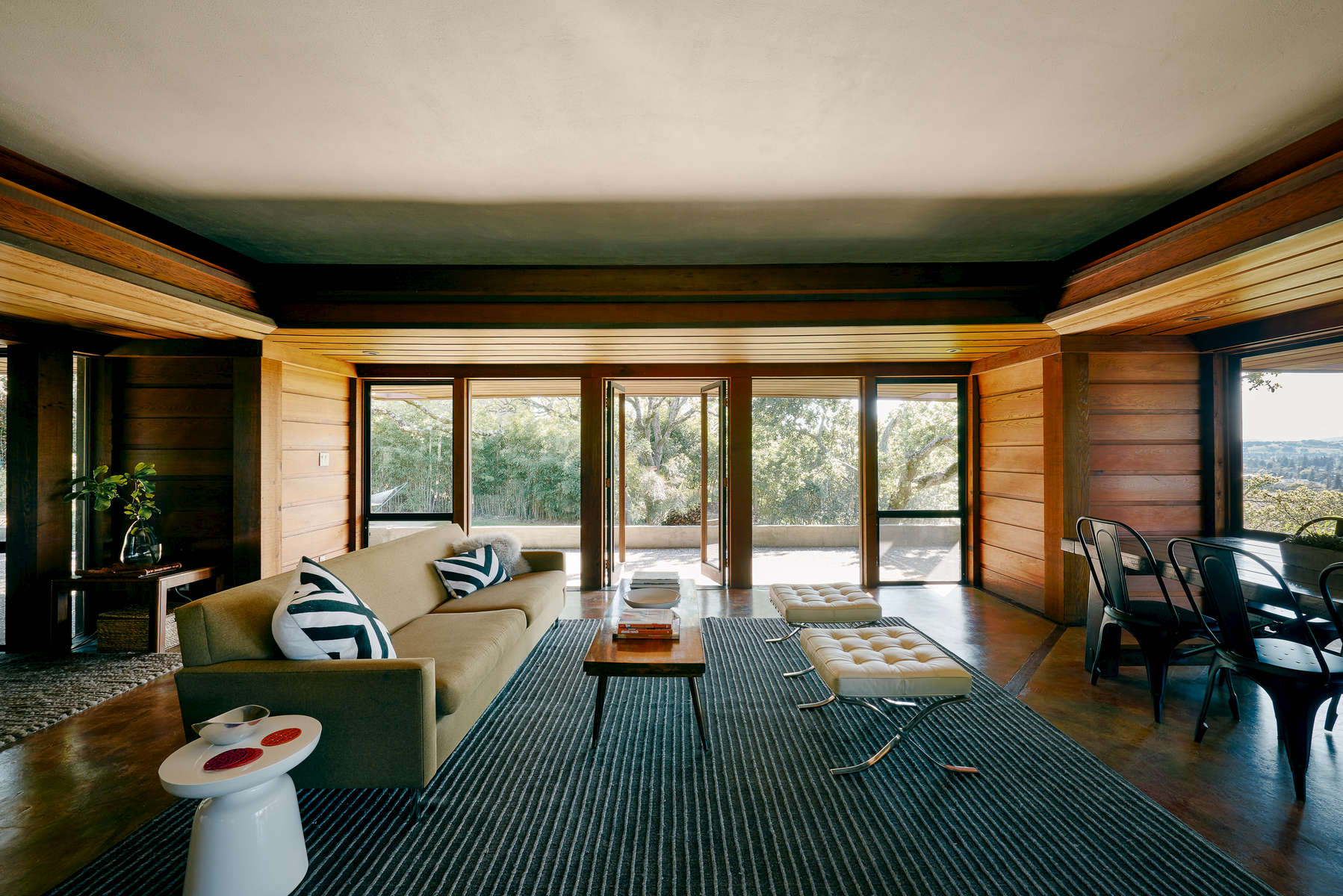 Meanwhile, the wall which separates the corridor from this living room space, is composed of a series of chunky wooden pillars, which pack a really solid punch.
These same pillars make up the structural support throughout, and no doubt permit what is a very impressive cantilevered roof, which allows for a generous amount of coverage for the veranda surrounding the property.
Besides the abundance of wood, it's worth noting the overall playfulness of the design. One example will suffice: the door in the bedroom, which is shaped not in the typical rectangle we've come to expect from a door, but instead as a vertical trapezium. While this might prove a bit of a nuisance for opening and closing, its peculiarity more than makes up for this.
But it's not the wood or the general playfulness which set this home apart. Rather, it's the landscaping: which achieves just the right balance between managed and overgrown. Unlike many contemporary modern homes, which tend toward the overly manicured, this overgrown quality clearly compliments the overall rustic feel of this contemporary home design, without overly interfering with the façade, or the views looking out from the indoor space.