This delicate midcentury home by Tivadar Balogh seems to be floating within its surrounding landscape. The redwood cube was constructed from drawings that won the Progressive Architecture prize in 1957, after which Balogh began realizing his masterpiece into its physical form in 1958. As we can see, the result is a climactic 'light box' nestled between thick Michigan woods just outside the Ann Arbor region.
Hidden away within the surrounding woods, this single family residence accommodates two bedrooms, two-and-a-half baths and covers a total of 1,911 square feet of interior living space. Tivadar Balogh, architecture professor at the University of Michigan, built this midcentury style home for his family. In 2013, the dramatic home was added to the National Register of Historic Place and most recently, towards the end of 2019, it appeared on the market for the first time ever.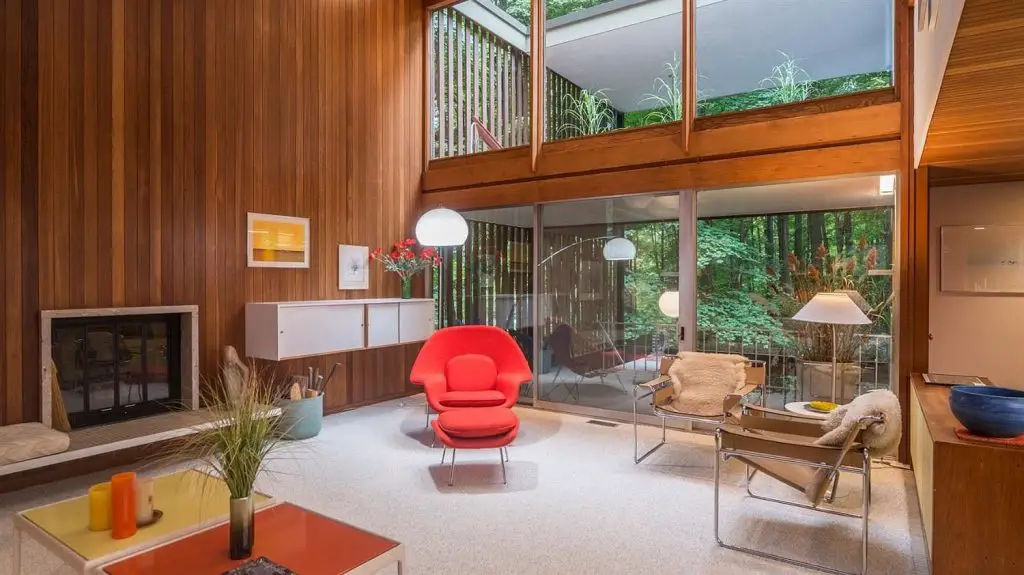 It is no wonder Balogh's midcentury home design has been sparking interest from the start; viewed from the bottom, the cube clad in redwood rises elegantly from the ground and presents a sense of lightness thanks to open spaces underneath and in between the living spaces. 
The space underneath, which was once used for parking only, has since been altered to create extra room for living and entertaining. Above this, the main floor accommodates the master bedroom, kitchen, and a two-story living room. A wall of windows on the south side provide forest views while forging a seamless indoor/outdoor connection.
The second bedroom, full bathroom and a loft are found on the top floor. A small crevice with skylights provides the perfect spot for reading a book or daydreaming while enjoying views of the treetops above.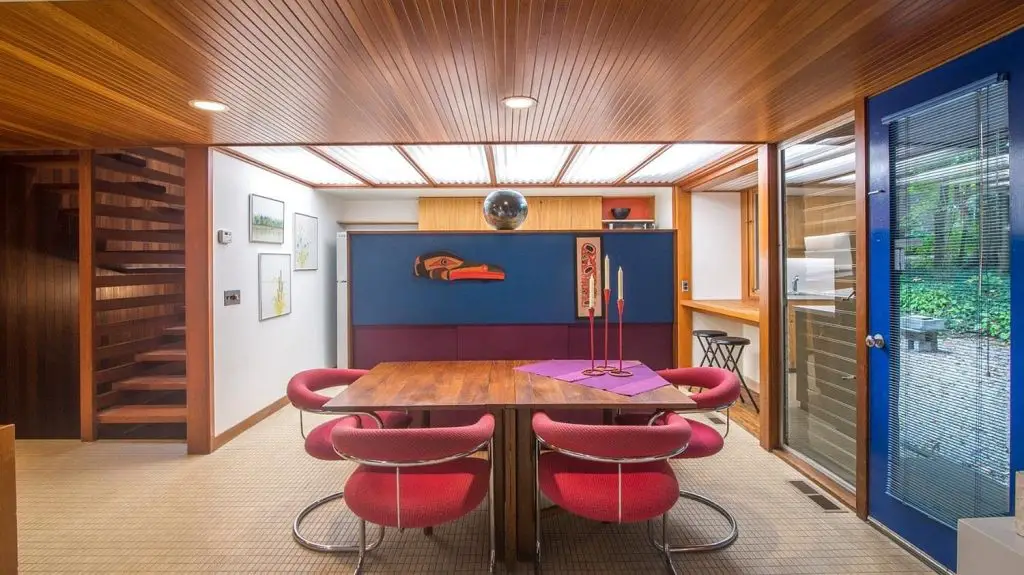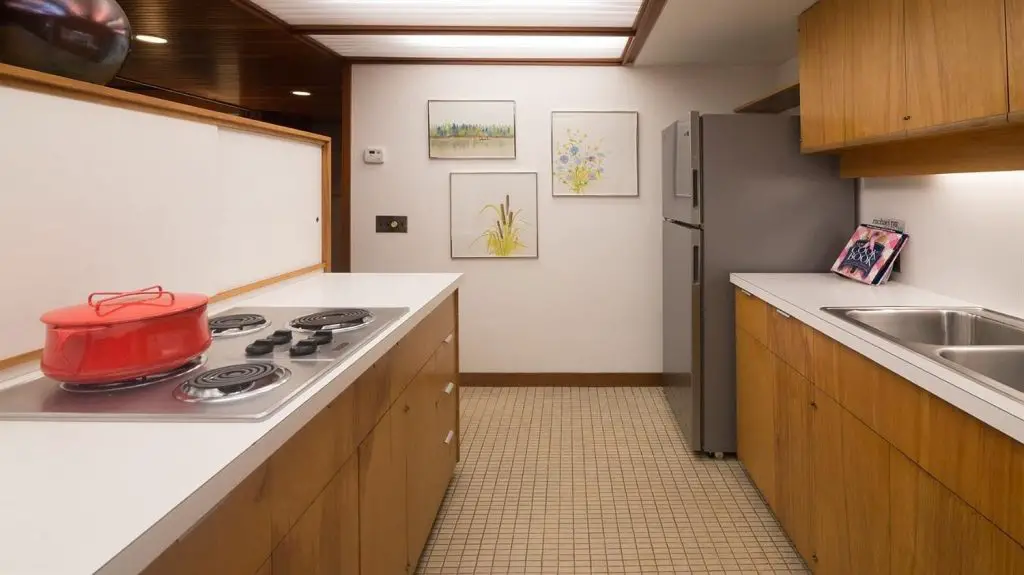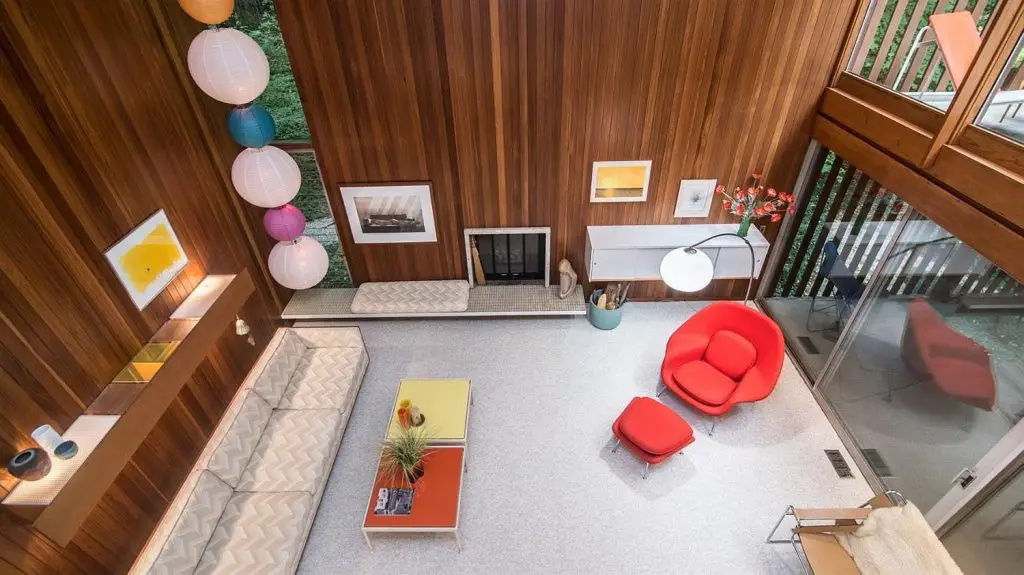 All in all, Balogh's redwood cube is a very nature-centered midcentury design, inside and out. The home's open plan in combination with an abundance of glass, wood and concrete materials allow plenty of light to flood through the spaces. On the outside, the redwood exterior blends in smoothly with the surrounding landscape. Inside, a color palette of natural white, wood as well as warm hues generate a natural and rural overall climate.