Not a long time ago we told you about architect Cory Buckner, a real Mid-century Modern architecture expert, and her commitment to preserving a beautiful Mid-century neighborhood in Los Angeles: Crestwood Hills.
Today we bring you the story of one of the homes in Crestwood Hills, the Schneidman House designed by the mid-century modern period 'archistar' A. Quincy Jones, told from from the point of view of the current owners: Alex and Kristin MacDowell.
Alex tells us about the long journey they went on to find the Schneidman House, what this house means to them and reveals the concepts behind the decoration process that showcases their beautiful Mid-century design collection.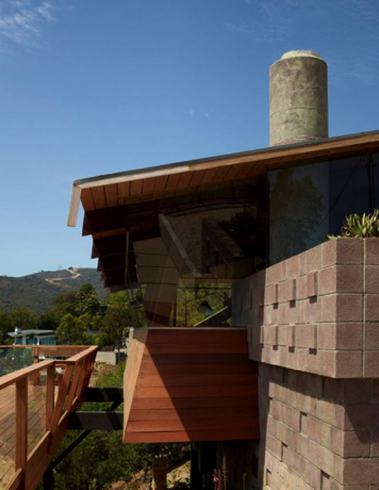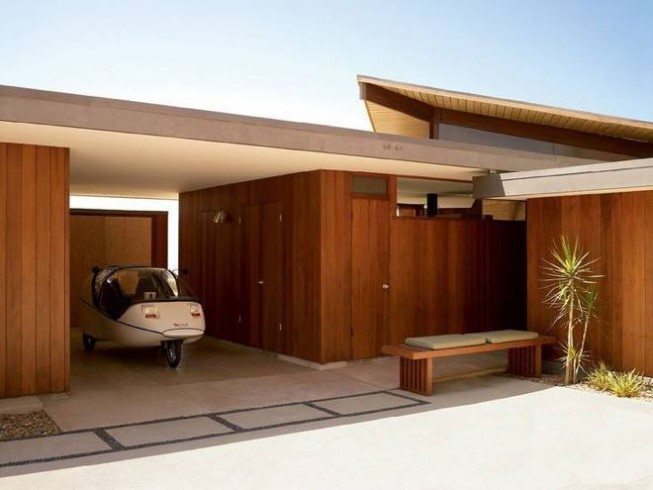 MCH: Hi Alex, you are lucky enough to live in a A. Quincy Jones house. Tell us a bit more about yourself and how you came to live in this house. 
ALEX: My passion for Architecture started young as a Lego Maniac.  I'm from St. Louis and grew up near a Frank Llyod Wright house that was designed around the same time period.  Note the similarities. I found this beautiful neighbourhood researching "affordable" places to live in Los Angeles on the Westside. A realtor told me about a strict neighbourhood of post and beams that no one wanted, I was sold!
I didn't end up hiring her, though.  It took me about eight years before the right one popped up and I won in a bidding war with the lowest bid against developers screaming at the original owner's children for "soil reports" intent on demolition.
I did a lot of research leading up to the purchase and discovered John Lautner was originally involved and due to an affair with his boss (Douglas Honnold: Also Jones' boss) at the time A. Quincy Jones picked up the pieces.
The real credit goes to a virtually unknown architect called James Charlton, who was one of Frank Llyod Wright's Apprentices. Knowing the Frank Lloyd Wright roots of a few of the founders of the Crestwood Hills, Jones choose Charlton to do the redesigns, after what I assume were Lautner's were deemed too modern.  Charlton also was training under Lautner, when Lautner supervised the George Sturges House which is located at the base of my neighbourhood.
Charlton is a real character and has a beautiful archive at UC Santa Barbara with original drawings of how he envisioned the Crestwood Hills.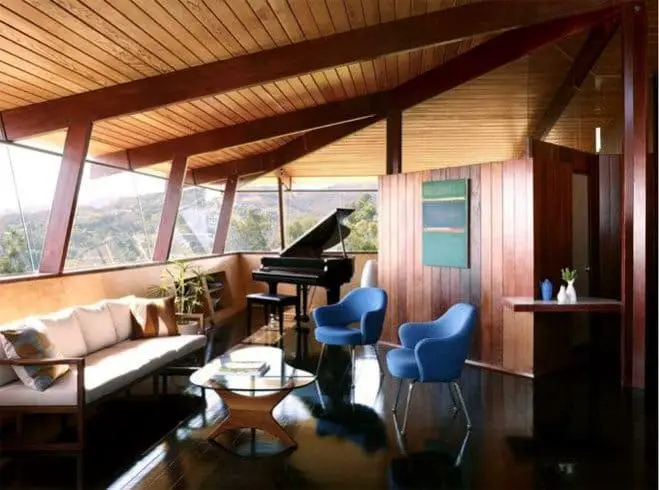 MCH: How long have you been living there and how did you originally find it?
ALEX: We just crossed the five year mark this April.  I was bidding on another original house that was in foreclosure and stumbled upon it while I was in town and luckily had built up a rapport as a preservationist with the listing agent and neighbour Eiko Nobel.
MCH: Did you know about A. Quincy Jones and his work before buying the house?
ALEX: Yes, I had read Cory Buckner's book and had contacted her that I wanted to work with her to restore the next one that hit the market.
MCH: Why did you choose architect Cory Buckner for the renovation and which were your initial requests?
ALEX: Cory wrote the book on A. Quincy Jones (and now on Crestwood Hills as well), but aside from being the world leading expert, she is just amazing to work with, has a great eye and gives neighbourhood discounts!  Initially we were focused on fixing what was broken, modernizing the kitchens and baths, but after a month of living in the house as it was the nostalgia infected us and we opted for a turnkey 1950 museum quality restoration.  It can get obsessive.
MCH: Your house also features some beautiful Mid-century Modern pieces that you chose. Where did you buy them and what inspired you for the interiors?
ALEX: Mostly on eBay. We made the mistake of going after deal after deal on original items that were being shed during the financial downturn with no real plan in mind. Luckily we found Sarah Gilbert who helped us organize our collection.
We were really intent on gathering Eero Saarinen pieces because he designed the St. Louis Arch, and is our favorite architect.
MCH: Last, but not least, which architectural features of the house do you enjoy the most?
ALEX: The glass.
It's so funny seeing these stucco boxes dotting the hillsides with their tiny windows. I know their air-conditioning is on full blast and all we do, instead, is slide open a door or window enjoying the best views in the world of the Santa Monica Mountains, Catalina, Santa Barbara Island, Santa Monica Bay, Palos Verdes and the city lights down to Long Beach when its clear.
It's so nice to live in a house that isn't a square with flat dull drywall on the ceiling.
The wood is so warm and the angles are infectious and play interesting visual tricks off all the glass as the light changes through the day.