This 1962 Fairmeadow Tract by Joseph Eichler is one of three tracts by the renowned builder set in California's Orange County. The Orange County region accommodates around 350 Eichler homes in total, all of which were built in the early 1960s.
After encountering this architectural treat, homeowners Missi Pawlecki and Brian Caviness migrated from Ohio's cold and temperate climate to the Southern Californian weather, where they have since settled fulltime.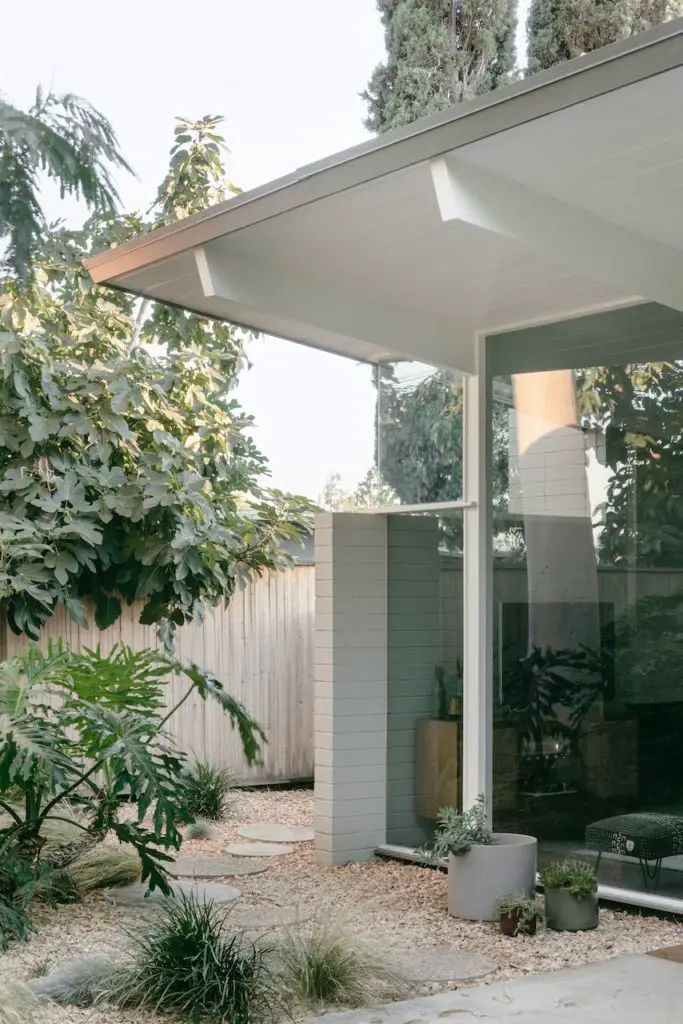 Missi and Brian first came across the Fairmeadow Eichler Tract home while browsing through Realtor.com back in 2003. The website displayed a photo, which struck the pair as something special, and so they headed in the direction of southeast.
Unlike most architecture back in Ohio, the midcentury design favored open spaces seamlessly flowing between inside and outside. Multiple sides of their Fairmeadow home feature floor to ceiling windows, giving the feel of living in a glass box.
The home's open plan living area runs adjacent to an outdoor entertainment area. Equipped with a firepit and sun chairs, the outside space is as much for lounging as on the inside. Here too, transparency between these two spaces directly connects the inside with outside.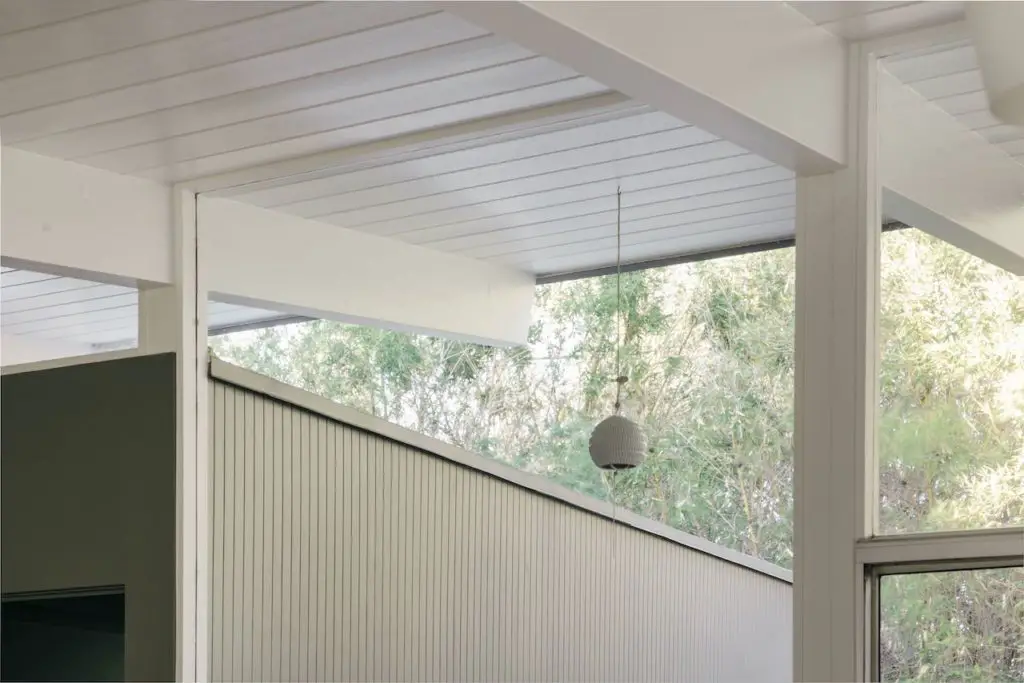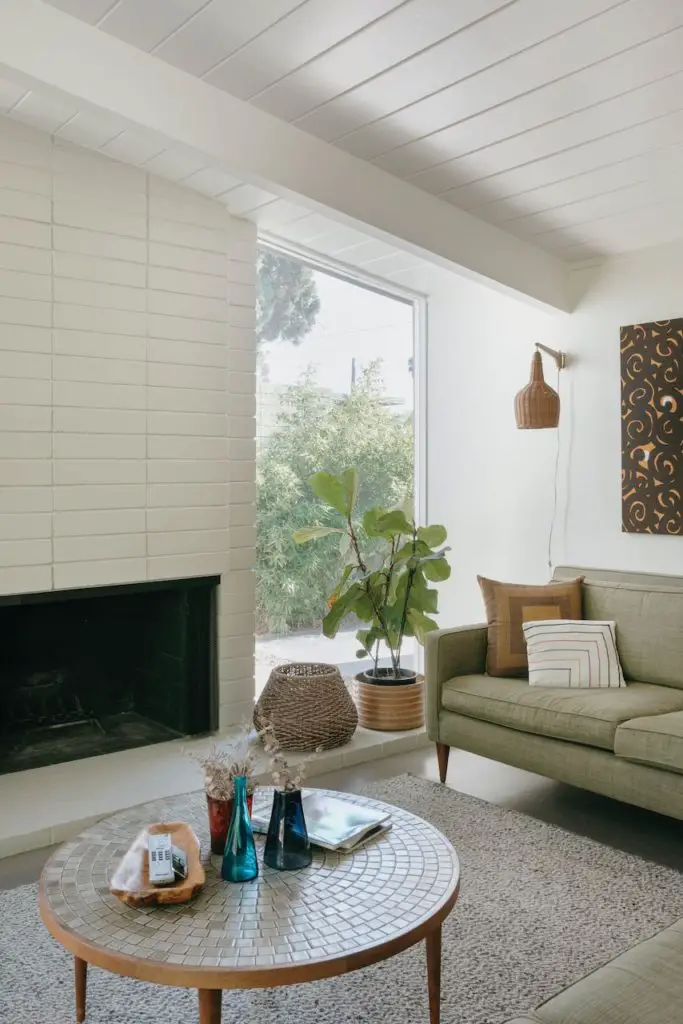 The generous amount of glazing allows natural light to pour in throughout the day and with birds and other animals often meandering outside, the house becomes one with nature. Glass doors open from the open plan living spaces to the backyard, which also makes space for outdoor dining. Lush greenery enveloping the back area prevents outsiders to disturb the privacy of the dwelling.
Inside, the house is decidedly functional. Everything finds its place throughout the simple and elegant interior structure. The kitchen, for example, is a modest hallway kitchen, but an extensive pantry stores and arranges everything to be neatly tucked away.
A neutral color palette flows throughout the homes interiors as well as exteriors. Clean white ceilings and tones resembling pale oak adorn the interior living spaces, while the exterior wood paneling wears a light grey shade to match the color of the pavement and other stone details surrounding the home.