What do you find attractive in a house? For us, it's usually all about contrast. Contrast in materials, colors, space and anything in between which attracts our attention and surprises us. Today's house definitely did just that.
The abundance of light throughout the property as well as the contrast between concrete and Ipe wood / Brazilian Walnut, are real attention grabbers.
Today, Architect Julie Snow, of Snow Kreilich Architects, tells us about the evolution of the B + W House project.
Can you tell us a bit about the story of this house and its owners?

The house came about after a trip to a conference on art, design and architecture in Marfa TX, with my friend, the client, the Walker Art Center design director. The conversation began in one of the Donald Judd concrete sculptures asking why you couldn't just live in them.
What did your clients say in their brief?

The conversation continued on the return flight with the contract negotiation: if my client found a site, I would design the house, and he would design a book on the studio's work for Princeton Press. The brief was brief, design a house in concrete that accommodated their current downtown loft life.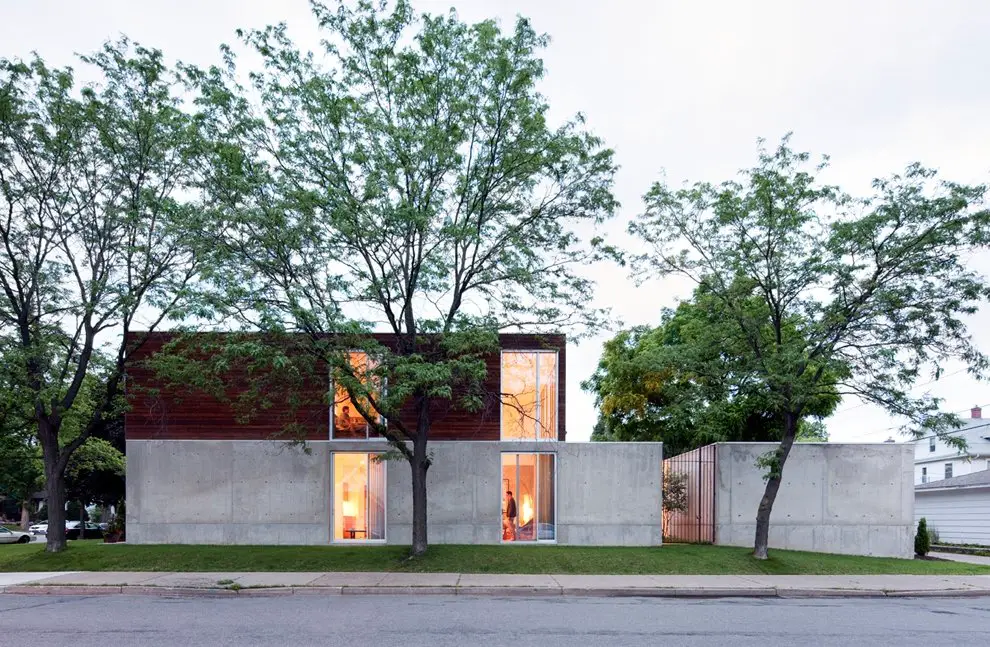 What was the first question you asked to yourself after the briefing?

We visited the site, the neighbourhood context, and researched concrete construction strategies that would work within the project's cost constraints.
What inspired you during the design process?

It was an entirely collaborative process. We literally designed the house in client meetings. The materials and site massing, balancing private space and daylight on a corner site were primary influences. And of course, the Marfa experience.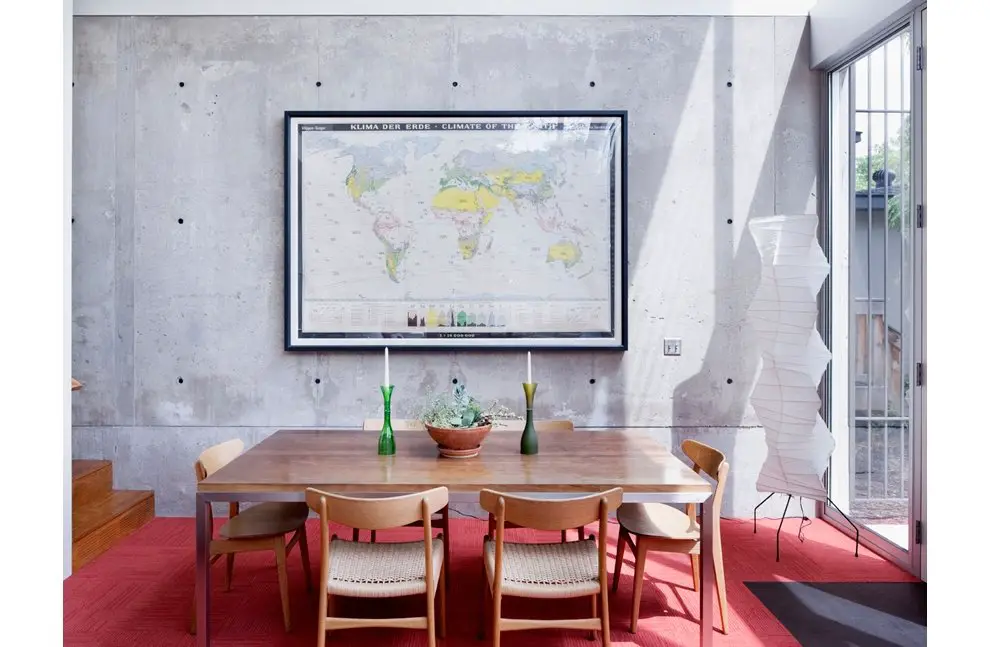 What materials have you used and why?

Ipe wood siding, and concrete. We used a large sliding glass system with a small operable unit with a slight blue tint.
Which is your favourite part of the house and why?

The walled courtyard. It is the center of the house, it is integral to the experience of the living space and reflects Minnesota's seasonal transformations.