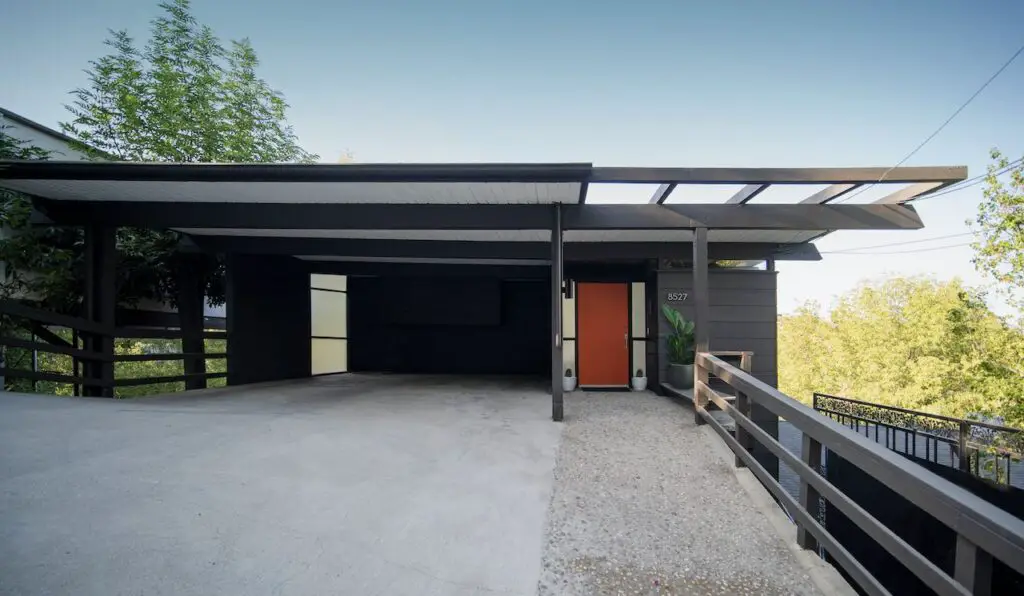 A stroke of luck hit Chris and Susanna when an old family friend noticed an iconic midcentury home being vacated in a spectacular Los Angeles neighborhood. As information was exchanged, it became apparent that all parties had the same interest in mind; to appreciate and preserve the stunning home for years to come.
The home was designed by early midcentury architect Douglas Rucker. While the iconic home remains structurally intact, a local contractor was hired to breathe modern life into the Hogan Residence. Today, homeowners Chris and Susanna Caparro share with us the story of this masterpiece they are proud to call home.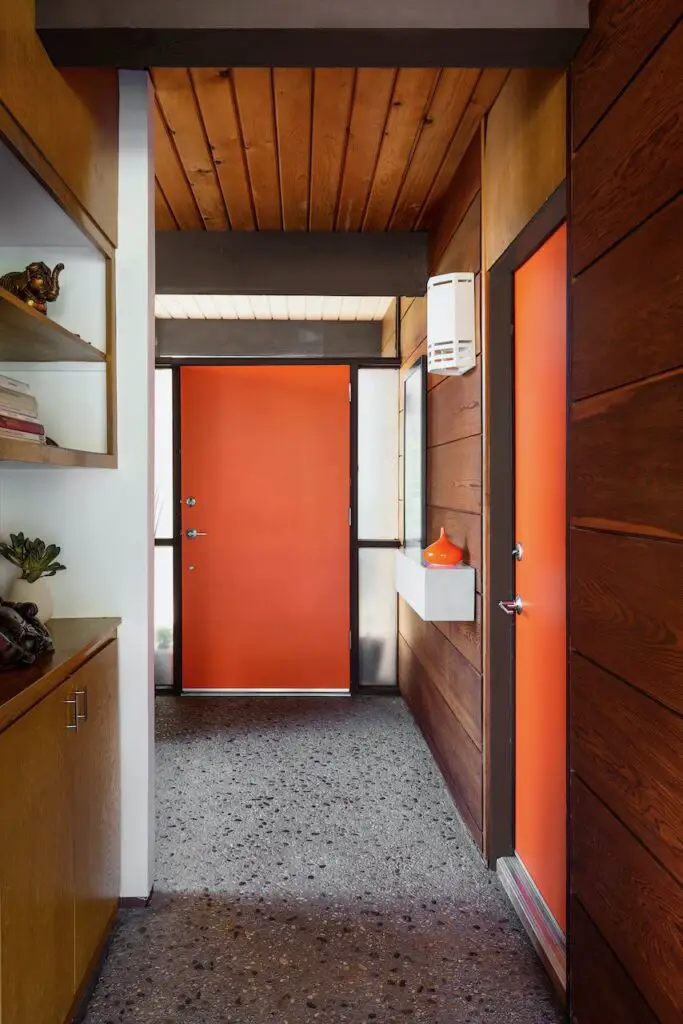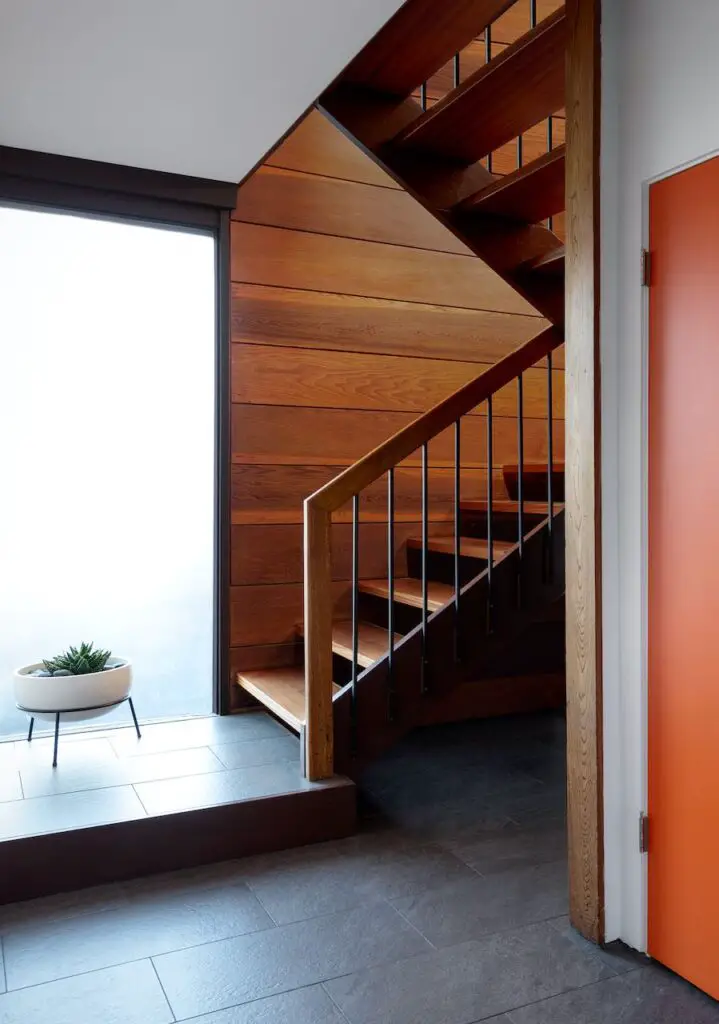 First of all, could you tell us a little bit about your background?  
I was born in the US close to Philadelphia. I moved around a lot as a child, ending up in California (moving some more) until settling in Los Angeles, where I've been living for 17 years. I'm an art director/designer by trade.
I've been working in the advertising world for the past 25 years. Now I have my own firm – Caparro & Nash – doing more or less the same type of work. I also have a personal site for design projects named caparro. I love the arts and spend quite a bit of time on photography. Mostly travel related work.
My wife Susanna was born in Germany (although she's Italian). She moved back to Italy when she was a child, studied astronomy on PhD level and then moved into finance where she is now the CFO for a nutrition company.
How did you come to live in your house and what drew you to the midcentury style?
A good friend of mine, a storyboard artist lives in the neighborhood where we both live now. He and I would have conversations about possibly finding a home in his neighborhood some day. It's a beautiful area, great school district. One day he told me that it appeared someone was moving. He talked to the owners.
The owners gave him the agents information and he passed it on to me. I called the agent and he had us come meet the owner prior to the home being on the market.
It was amazing to actually spend time with the owner. We connected and she said if we can afford the home, she'd give it to us. She really wanted to find a couple that valued what this particular home had to offer.
Most people would tear the thing apart and ruin what's special about it. We looked at it as a way to preserve it and protect it for years to come.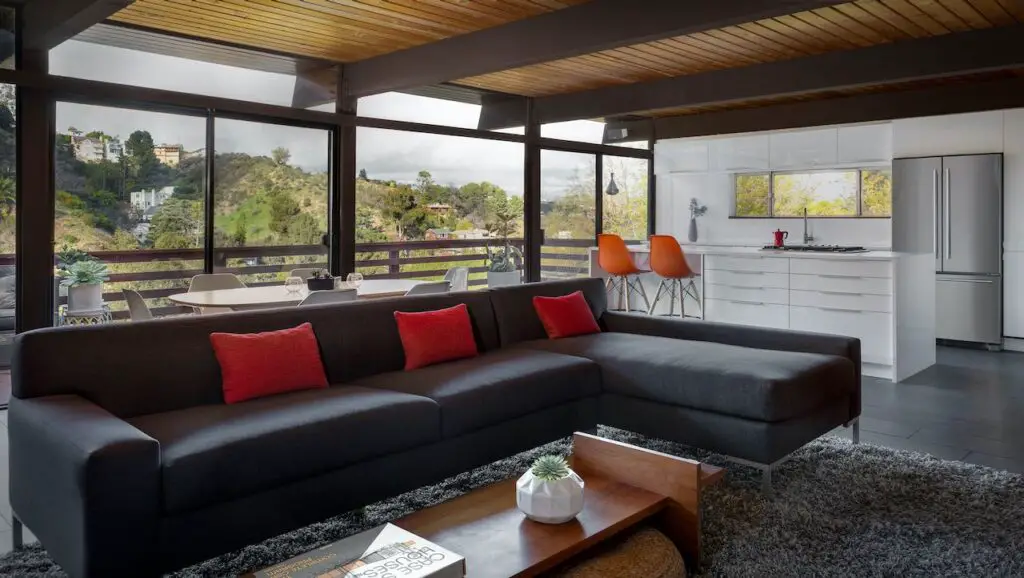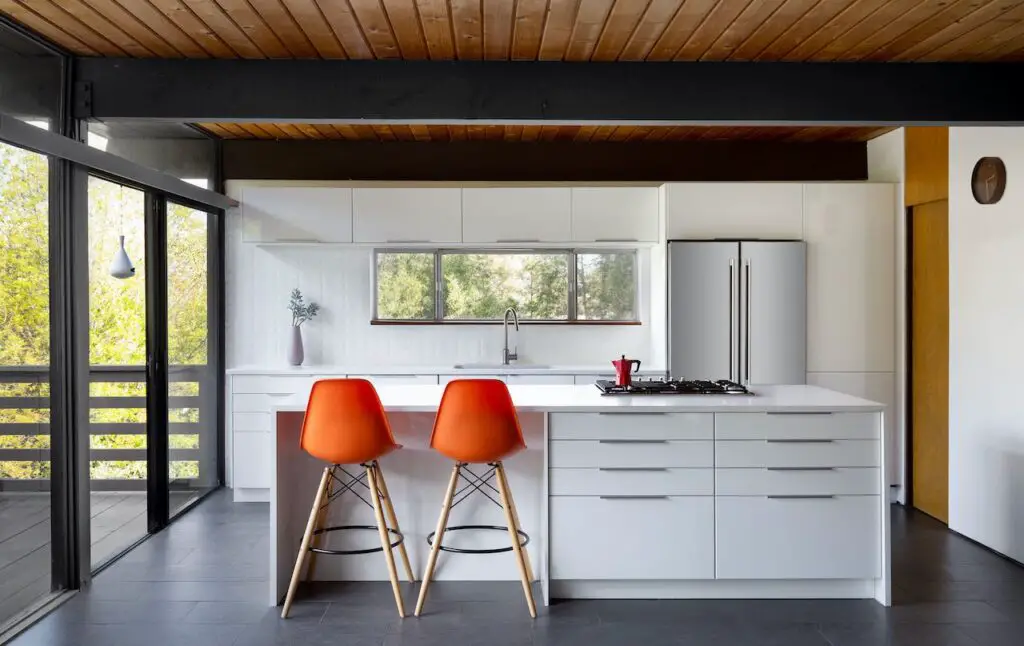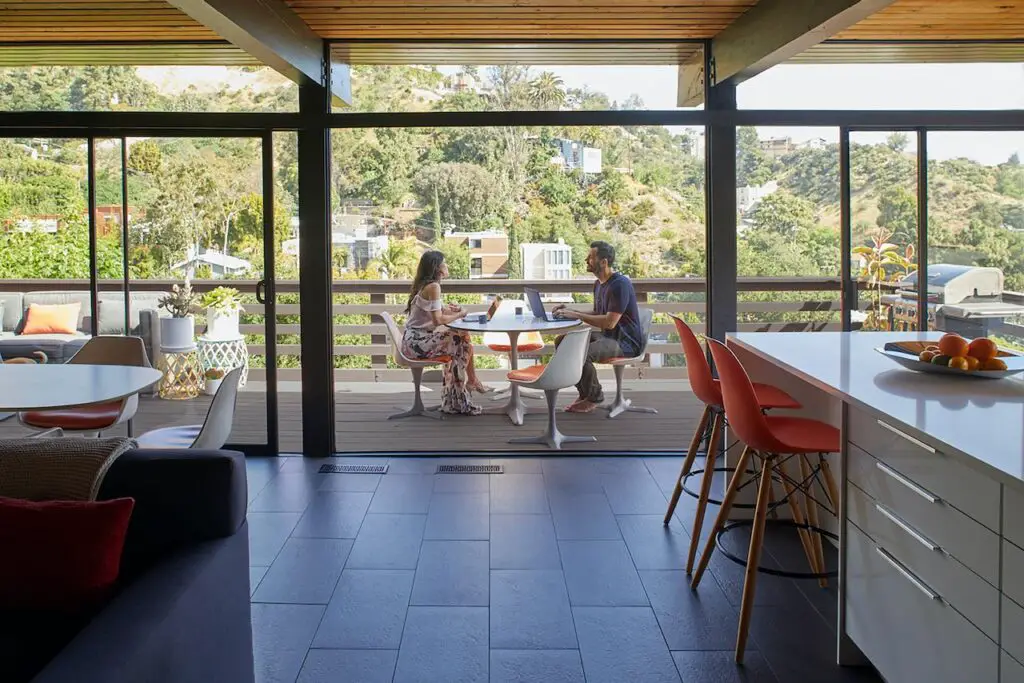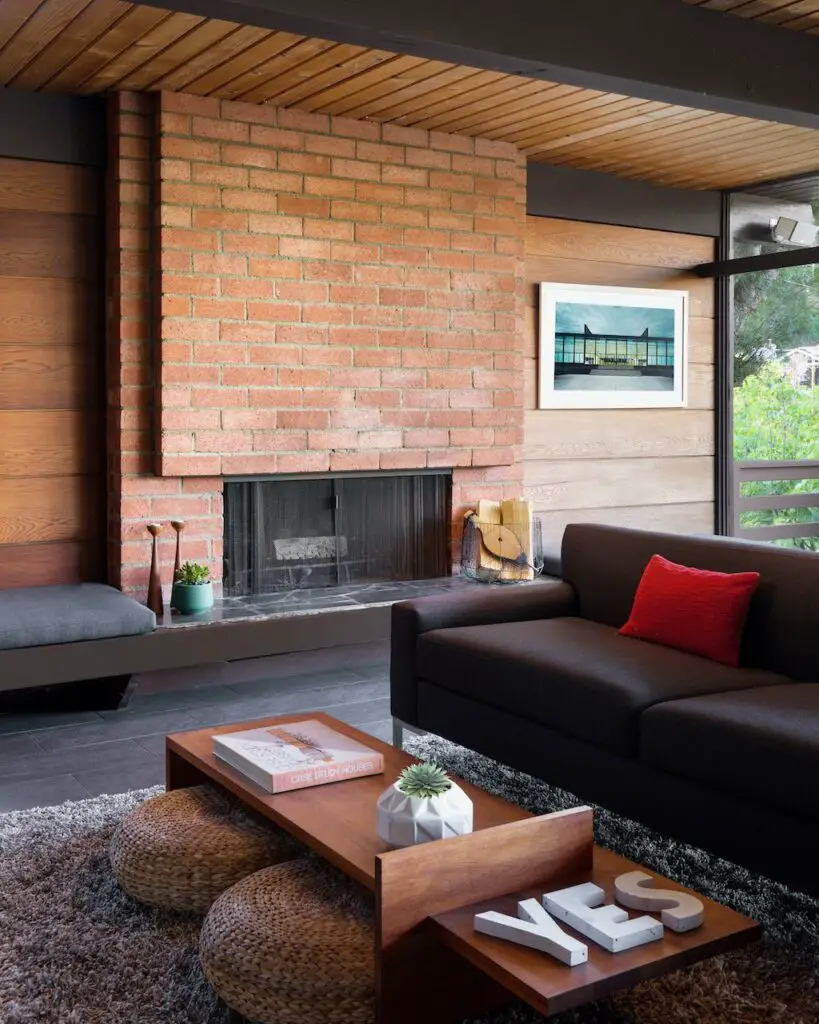 Once I started doing design for a living I was exposed to a variety of amazing artistic disciplines, architecture included. At that time I was fascinated with everything around the midcentury period of design, the architecture, product design, furniture.
In my 20's I would go shopping at vintage stores to pick up midcentury furniture pieces and this led me down the path to explore this period further. It was a wonderful, inventive time for design on all fronts. 
What do you know about the architect who designed your house?
Douglas Rucker was an early midcentury architect here in LA. He was a peer with people like Quincy A. Jones and others doing amazing work here in LA. 
Prior to buying the home I did a bunch of research on him and found he has quite a few amazing homes here in Los Angeles. I even tracked him down.
He helped me with the process of having the home listed with the city of Los Angeles as a cultural monument. We're still friends today and I've been helping him find a home for his life's work so people can research what he's done.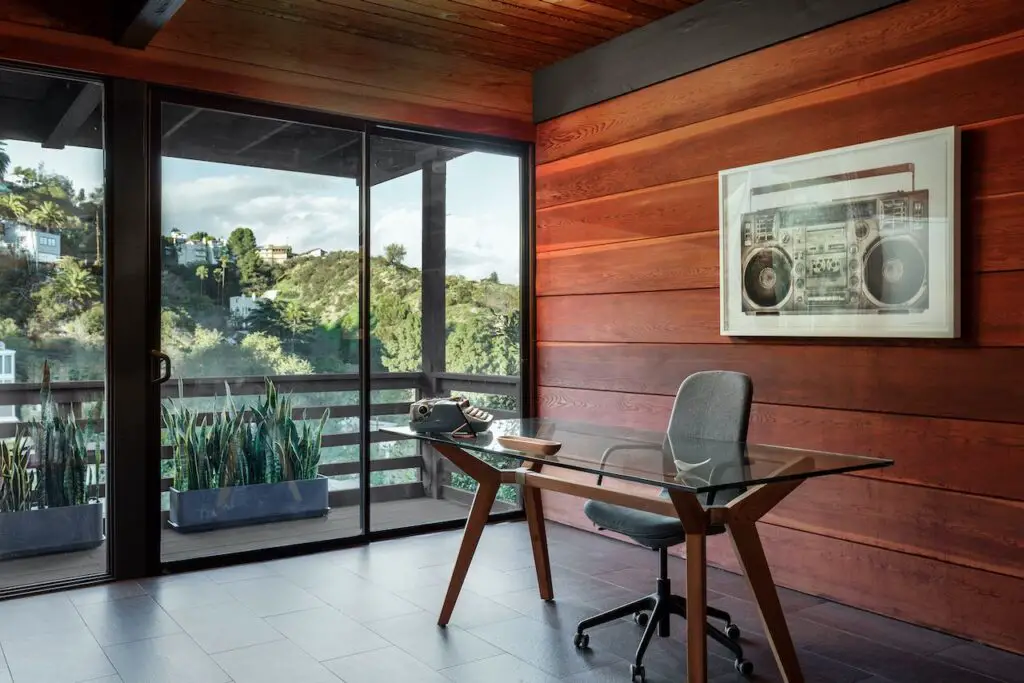 What are the advantages/struggles of living in a midcentury house?
The location. We live on a hillside and have trees surrounding. It feels like we're surrounded by nature which is great in a city like Los Angeles. The biggest struggle is probably keeping the house warm/cold. The house is difficult to keep at a consistent temperature.
Have you had to renovate any part of the house? If so, which area(s)? 
We remodeled quite a bit. Structurally the house is original but we replaced the floors in all two floors, which used to be covered by carpet and older tiles. New lighting was added, the house was fully painted and outside landscape design was laid out. We have a local contractor we use for all of our projects.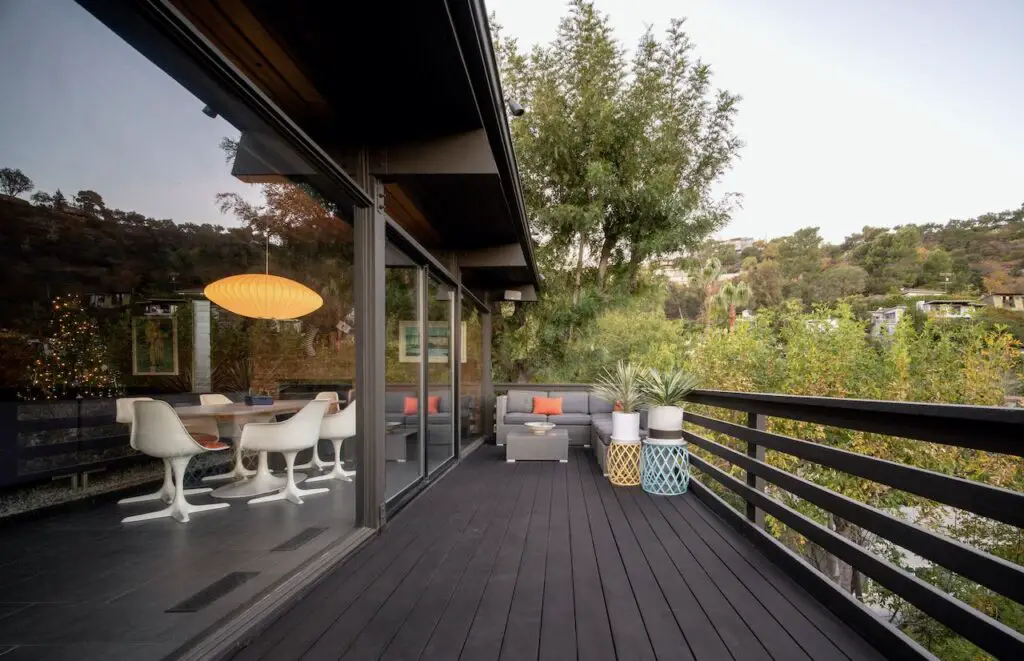 Last but not least, do you have any tips for people interested in buying a midcentury house today? What should they pay attention to and why?
If you're lucky enough to find one, you want to make sure you check all of the major things to see if it makes sense to invest time/money into. Geology, structural engineering, electrical, plumbing. The major stuff. 
Then I'd look at the details in the home. What can we keep vs replace. There's a tendency to want to replace a lot but you have to be careful with this because you may change/remove something you might find important later.
Prior to buying our home, a good friend, who lives in a Quincy A. Jones went through a similar process. They recommended spending some time with the home to see what you really want to change/update. Don't be too quick to change things.
The other thing to keep in mind is you're buying a piece of history and you're looking for ways to preserve the history vs rewrite it. We love that we're part of the timeline of this home. Someday if we ever sell, we'll look to find a buyer much like ourselves who wants to continue it's timeline.