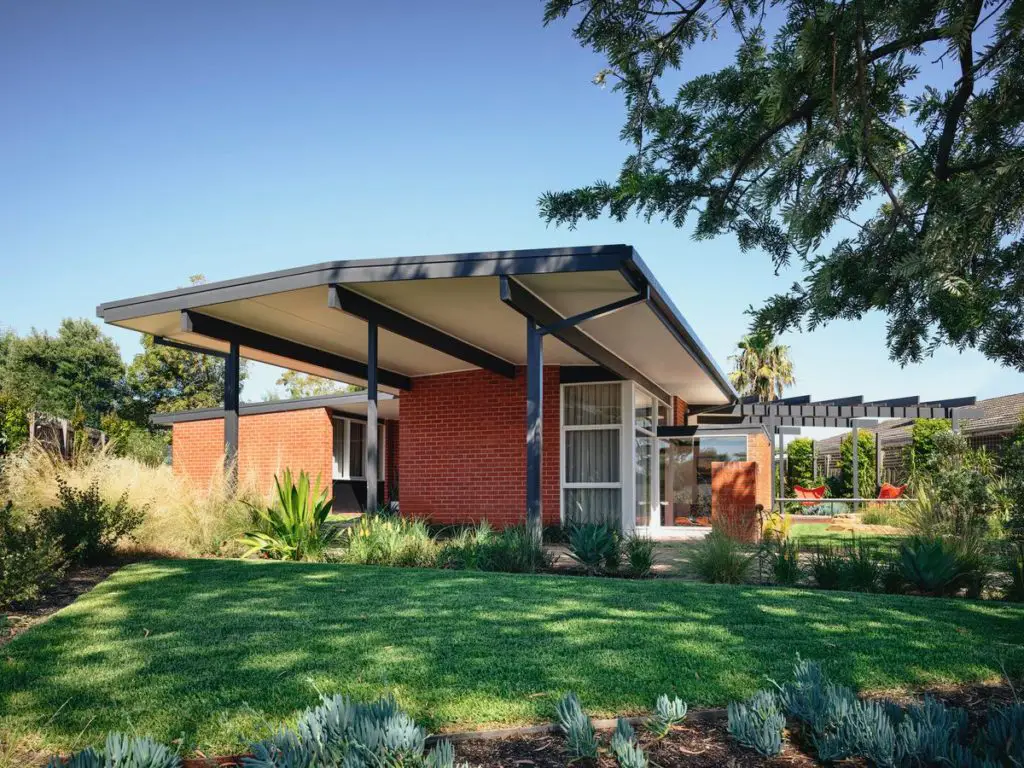 Text from MRTN Architects
This iconic Frankston Home was originally designed by architect and football legend Jack Clarke in 1963 for the family of his structural engineer. The design was in line with the optimistic modern style of the time being advanced by Robin Boyd and The Age's Small Homes Service that Jack Clarke contributed to at the time. My clients purchased the home from the original owners and were keen to preserve a part of this important history that is too often not appreciated as homes are demolished to make way for McMansions.
The home however had only minor changes made in the past fifty years and was in dire need of attention and updating to create a contemporary family home. Our design reimagines the original home through the lens of the source images that most likely was a source of inspiration for Jack Clarke. Referencing photographs taken by Julius Shulman of fifties and sixties West Coast architecture, we developed a palette appropriate to the time while making only minor changes to the outward appearance of the house.
Although outwardly unchanged, the design was expanded. In addition to that, ceilings of the original bedrooms were lifted from the original 2.2 meters through re-modelling the roof line and an ensuite was added. The kitchen and dining spaces have been recreated and connected to a new outdoor terrace with a pergola. The natural clay fired clay tiles, American walnut veneer and cedar lining boards were selected for their nostalgic connection to the period.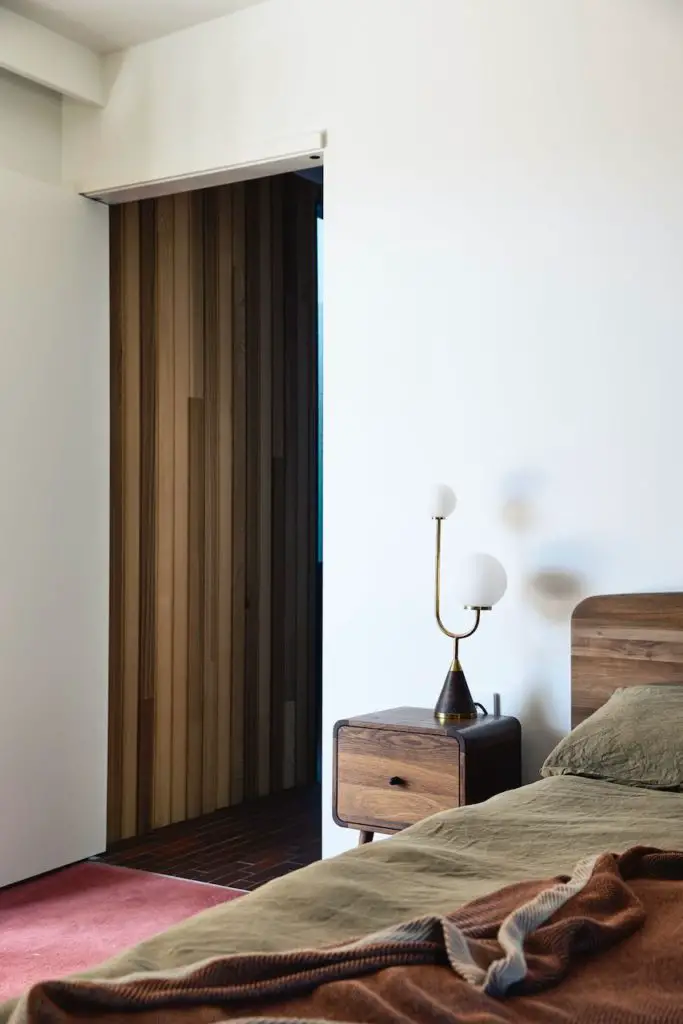 Overall there was only a minor increase in floor area. An ensuite was added to the main bedroom and the south wall of the bedrooms was pushed out the line of the original eave. Also added an outdoor living terrace to the north with a pergola over. Almost every surface has been updated, replaced or re-finished in some way from the roofing to the entry tiles to replacing the ceiling while retaining the expressed joint between ceiling panels.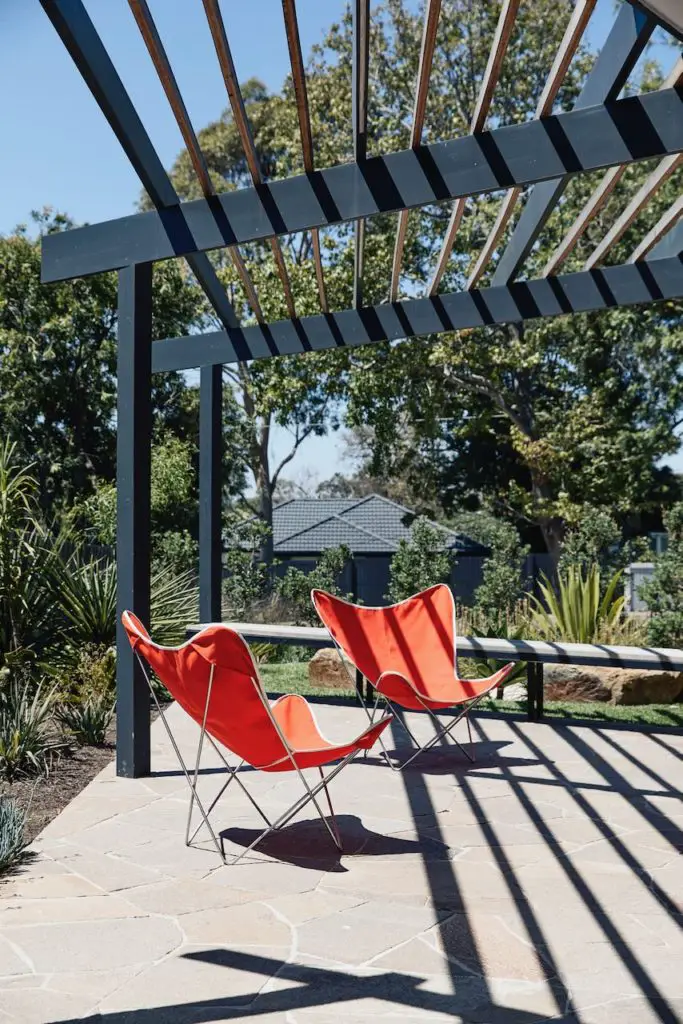 The design incorporates original features and materials to create an almost seamless result that leaves one wondering where the old has been replaced by the new. The home is now well placed for the optimism of the new owners and preserved for many years to come.