The project known as "Olphert" drew inspiration from an existing mid-century dwelling, with a focus on preserving the features of the original 1950s house. The goal of the Nick Bell Architects team was to create a new addition that would emulate the style and glamour of that era in both its form and choice of materials.
Influenced by the mid-century modern homes and hotels of Palm Springs, the project aimed to capture their distinctive style and atmosphere. The design incorporated a rich palette of materials and a playful sense of form reminiscent of this design period. To give the design a contemporary edge, large areas of glazing framed in bronze aluminum and sharp detailing, such as the finely edged kitchen benchtops, were incorporated.
One of the key objectives of the design was to maximize natural lighting and ventilation, creating a sense of openness and spaciousness. This was achieved by opening up the living spaces and strategically incorporating ample glazing to bring in abundant light. Notably, the rear roof structure was a striking feature of the home's design, curving in both plan and elevation. This unique roof design not only maximized the entry of northern light into the living space but also extended out over the pool terrace.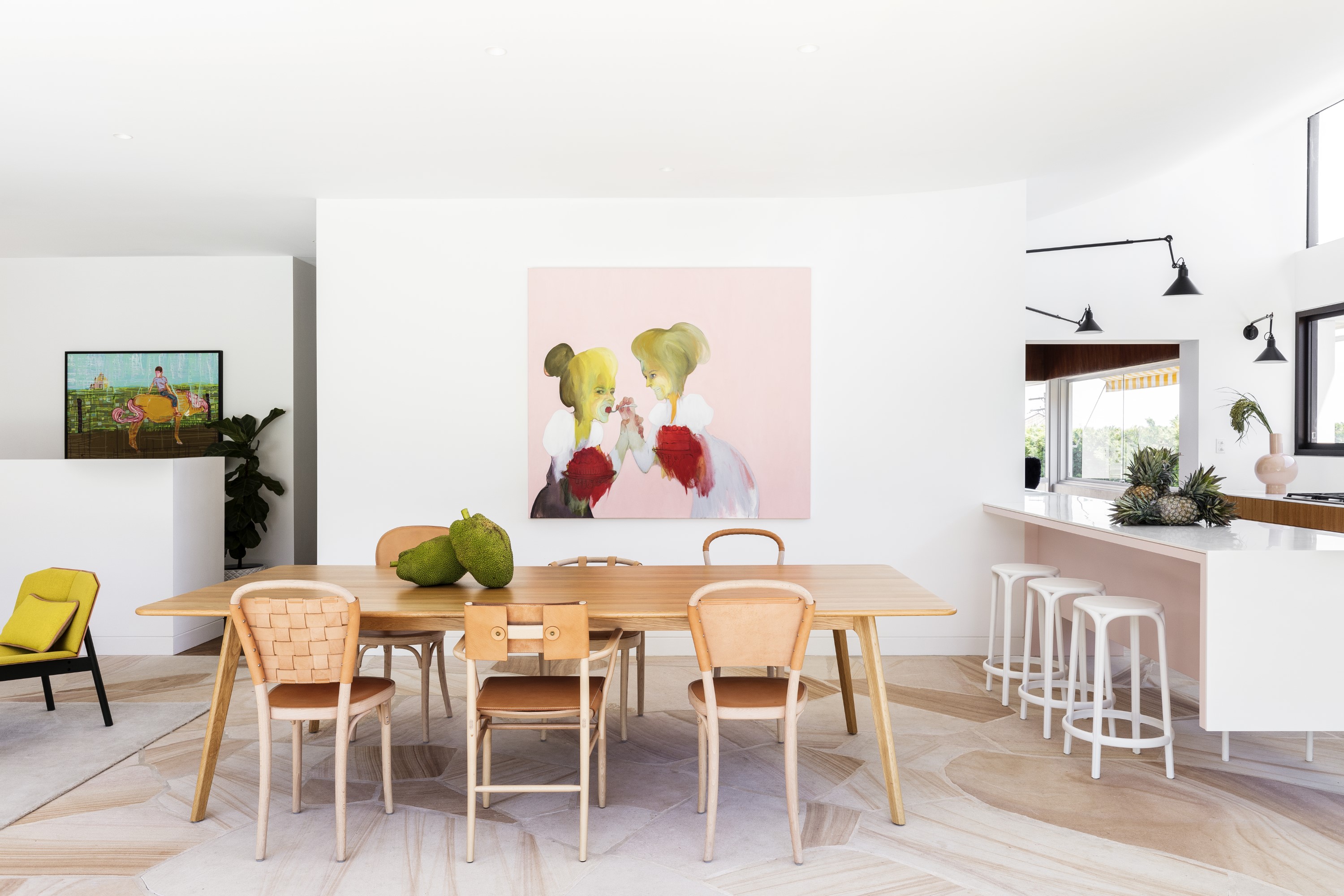 The client's desire was to seamlessly connect the house with the garden, creating an "oasis" suitable for entertaining around the pool. This objective was achieved through a combination of refurbishment and remodeling of the existing dwelling, as well as the construction of a new single-story rear and side extension. The new extension housed the main living space and master bedroom suite, seamlessly integrating with the new landscaping around the pool.
Before the renovation, the existing house was in poor condition and had a layout that was not well-suited to contemporary living. Small service rooms created a barrier between the dwelling and the rear garden, while the living spaces were divided into separate, compact areas as was customary for that period. However, the clients recognized the value of the period features and incorporated them into the design of the extension. Practical considerations were also taken into account, as the house needed to comfortably accommodate a family of four. This required the addition of an extra bedroom, as well as the creation of new living spaces, kitchen, and bathroom fit-outs.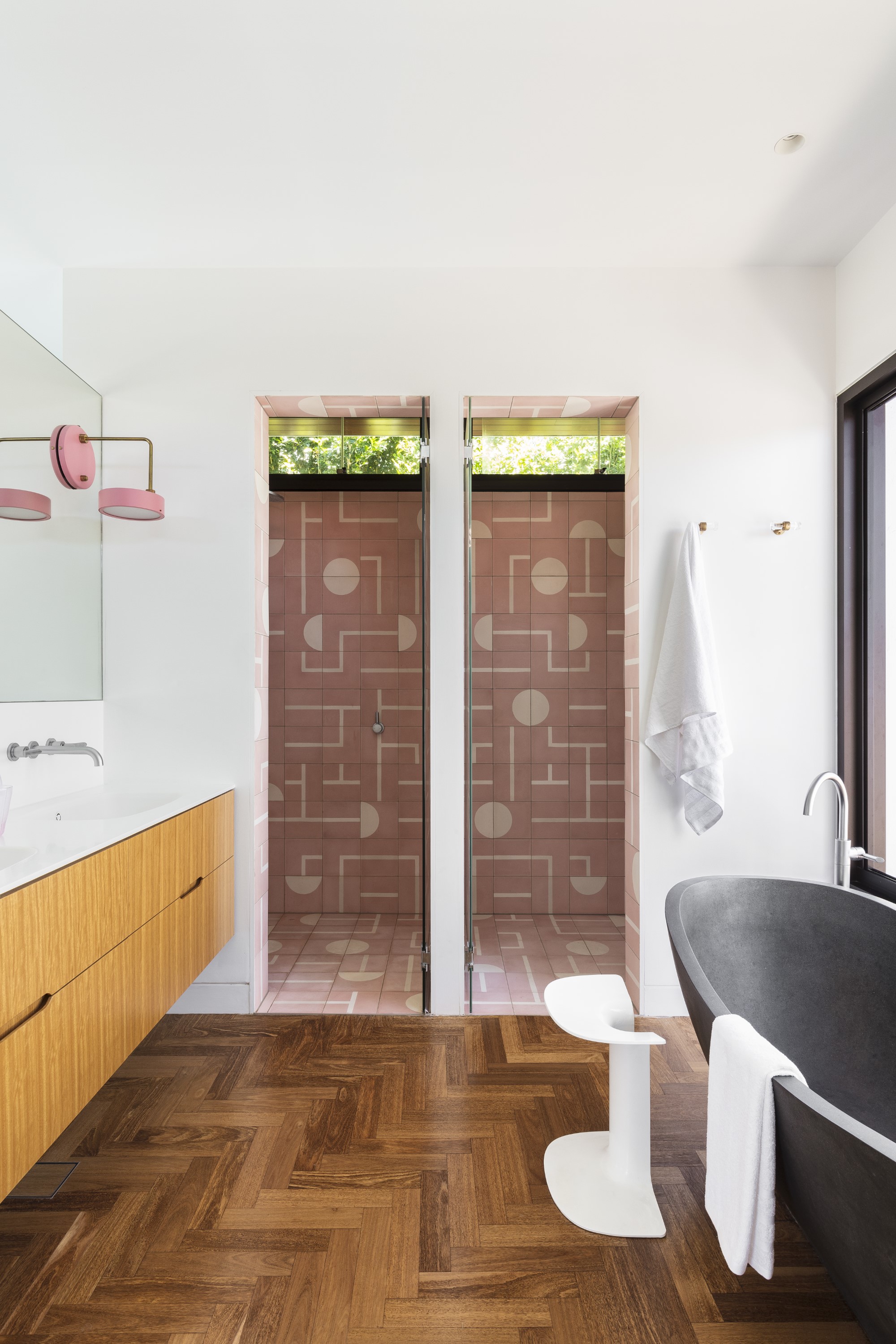 Photos by Emma Elizabeth