This contemporary home design combines new and old styles effortlessly.
Located in in Brunswick, Australia, it combines an earlier double-fronted Victorian weatherboard home with a large concrete blade-and-beam extension designed in 2017 by Rob Kennon architects.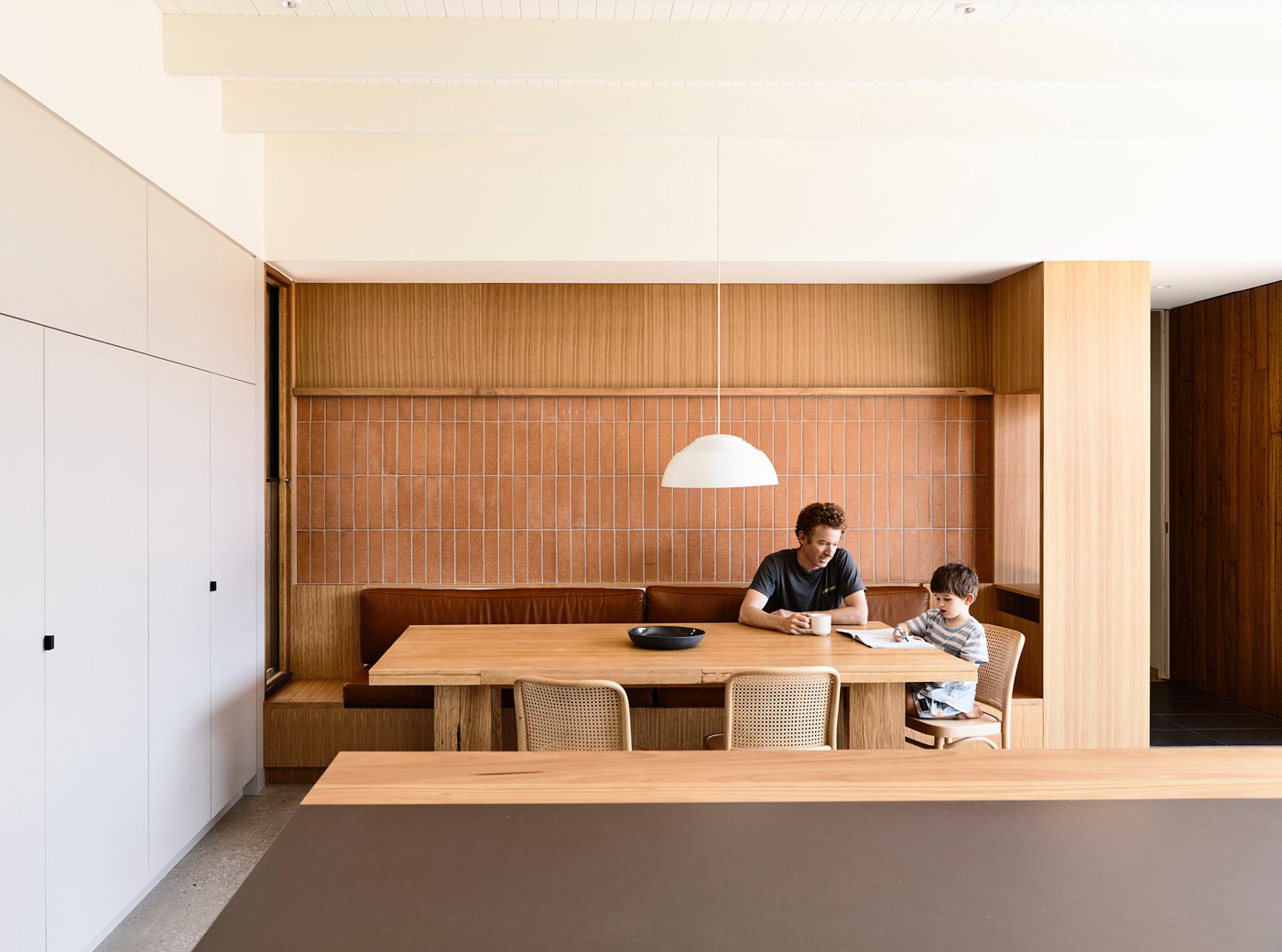 It's a contrast that might sound quite jarring on paper, especially since the utilitarian simplicity of concrete tends not to blend well with the decorative tendencies often present in Victorian design.
But in this case, the concrete is quite modest and even a little earthy, with the texture of the wooden mould in which it was cast still clearly visible. Meanwhile, the design of the original Victorian structure is not as heavy or elaborately decorative as other homes built in the period.
The colouring of this original structure also goes a long way to easing the contrast, being quite similar to the tones present in the concrete. Likewise, the commitment to a few choice materials creates a clear sense of unity.
This is perhaps best represented in the presence of timber joinery, stained in the same colour polish throughout, and nicely paired with the terracotta tiling on the walls, and on a raised step between the garden and the main living space.
Speaking of which, the architects have created a really nice flow from indoor to outdoor areas. This is primarily enabled by a series of sliding doors to the back garden.
Essentially stretching from the floor to the ceiling, and capable of creating a large open passageway from the central living area to the garden, they allow for a seamless movement between the interior and exterior, especially important in the hot summer months.
Seamlessness is overall a pretty good word to describe the vibe of this house. Rob Kennon have managed to make the whole job look really simple.