It's not unusual to see a beautiful historical house ruined by questionable interiors. It's not a matter of having all the famous pieces, but how to balance them.
Mr. Snower, Marcel Breuer's client for this house, didn't have this problem. He also bought Breuer's furniture and maintained them well ever since. It is a rarity to have a Marcel Breuer house West of the Mississippi River, which still preserves its original interiors.
Architect Matthew Hufft was aware of this when the current owners hired him to renovate the house. He knew it needed to be preserved as much as possible. Today we share some of Mr. Hufft's thoughts on this renovation.
Tell us a bit about yourself and your profession
I am co-founder of Hufft, a design firm that creates meaningful spaces and objects. Our authentic approach, inspired by people and places, integrates designers and builders into one holistic process.
What made you decide to become an architect?
I have known since my early grade school years that this is what I wanted to do. I was raised, primarily, in a home designed by an architect. I am drawn to everything the design and build environment has to offer.
Which part/s of a new project excites you the most?
That is so tough – one on hand the creation of the concept and working/developing the relationship with the client is extremely exciting. However, realizing the structure and see it 'touching air' make the process so worth it.
Which are, in your opinion, the emerging trends in residential architecture that will shape our way of living in, let's say, the next ten years?
While the phrase 'smart home' is widely used, I really do think the progress in technological advancements of the systems in a home will become commonplace, and not just reserved for a more elaborate build.
I also believe that the emerging generations of residential clients do value the experience of a space, and will pay attention to details of the materials and lighting used, to ensure it is a fulfilling space.
READ ALSO: The Gores Pavilion by Architect Landis Gores, is Another New Canaan Treasure
What was your approach to restore this Marcel Breuer designed house?
The clients wanted to honor the home, Marcel Breuer and do everything possible to restore their home as it should be. We had correspondence and documents to refer to and we followed all of those cues.
What's the first question you asked to yourself when you got the assignment?
What would Marcel Breuer do? We were very concerned about preserving the original intent of the design and era.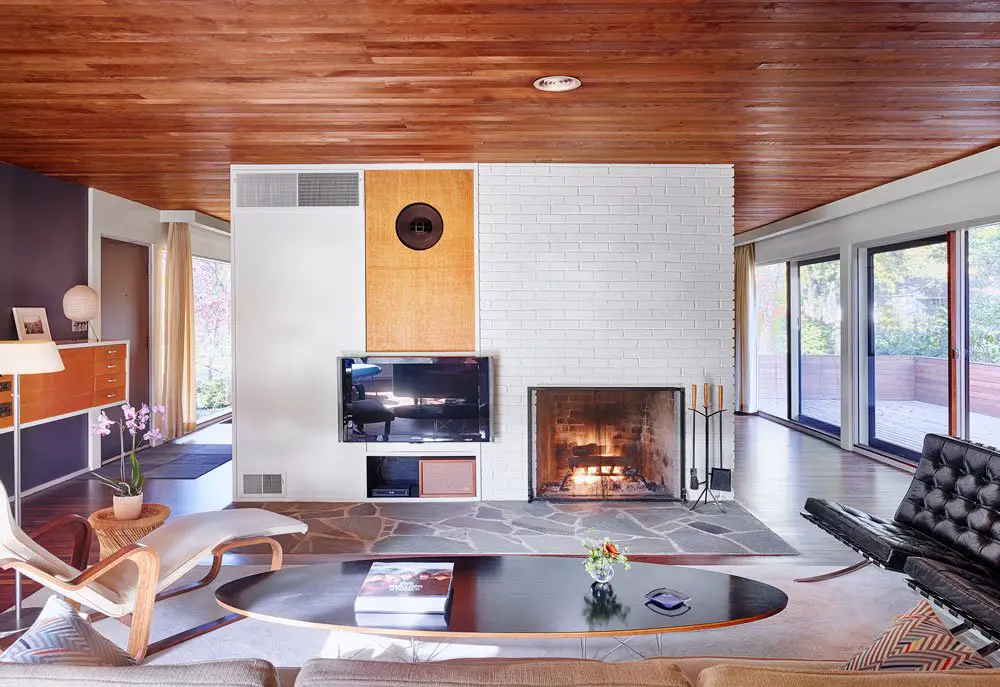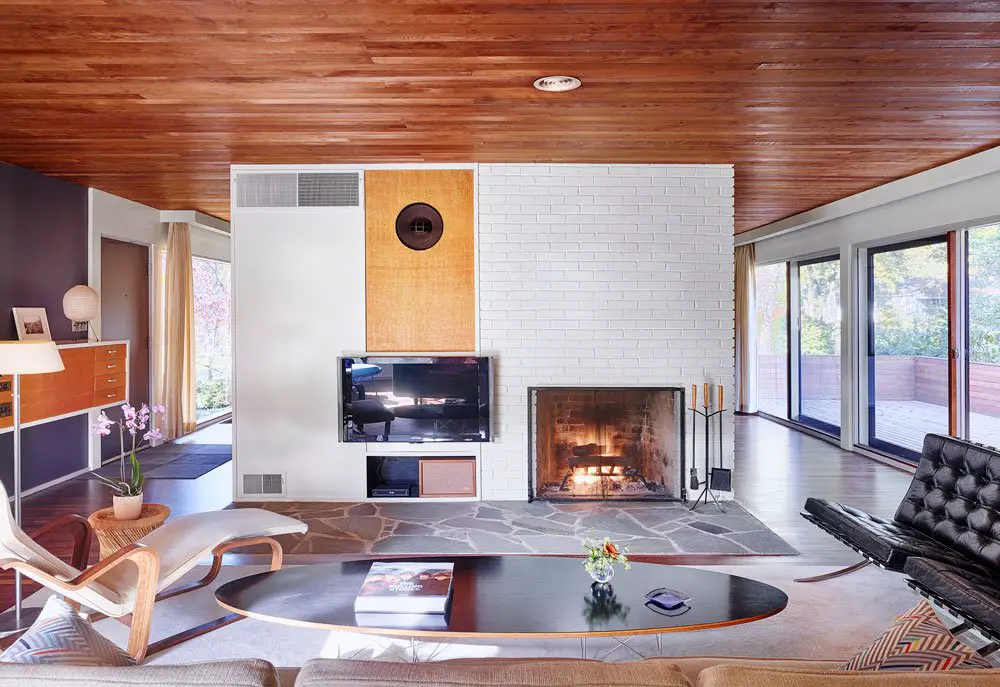 What makes, in your opinion, this house special?
It is one of only two houses west of the Mississippi that Breuer designed. So there is that.
Beyond that, it is really a time capsule. The original owner commissioned Breuer to do everything, and even bought his furniture. It all remains. And the house was (for the good and the bad) never really altered or adjusted. Everything, including the paint on the wall, was original.
During the renovation process you discussed the possibility to make some addition to the original square footage, why you decided otherwise?
Ultimately the current owners made that decision, but we are very happy they did.
I think any direct addition would have been a mistake on this particular house. There is just no way to alter it, without really destroying its composition and proportion. One possibility was a detached building/garage, but even that was going to be difficult.
READ ALSO: A Mid-Century House Near Melbourne, Gets the Case Study House Program Treatment
Breuer did not design many residential projects, and this one came while he was also busy with the iconic UNESCO headquarters in Paris. Why do you think he made an exception in this case?
The correspondence is pretty well documented. I think Mr. Snower tried to negotiate, but Breuer would not budge. That tells me he was plenty busy with other things.
I also think Mr. Snower was inspired by Marcel's own house – which I am sure made Marcel intrigued and relatively excited to work on the design.
Which elements of the house can be considered unique to "Breuer"?
It is quintessential Breuer. Everything from the proportions, colors, to material choices.
Apart from your will to respect the original design, do you find the house plan still relevant for the modern living?
I would answer yes, but with a caveat. That caveat being modern expectations of families is for larger/more space.
The house currently could work for a family of four, but it is much smaller than most homes current families reside in today. I tend to think we may be moving back toward smaller, more efficient space, but right now I think it would be considered pretty tight by most families.
However, the plan is very efficient and perfectly arranged on the site. So, if a family was okay with smaller size the smaller area does have many advantages: less cost to maintain, clean, and condition being a few.
How important was the contribution of your clients?
Incredibly important. They are really the champions of the project.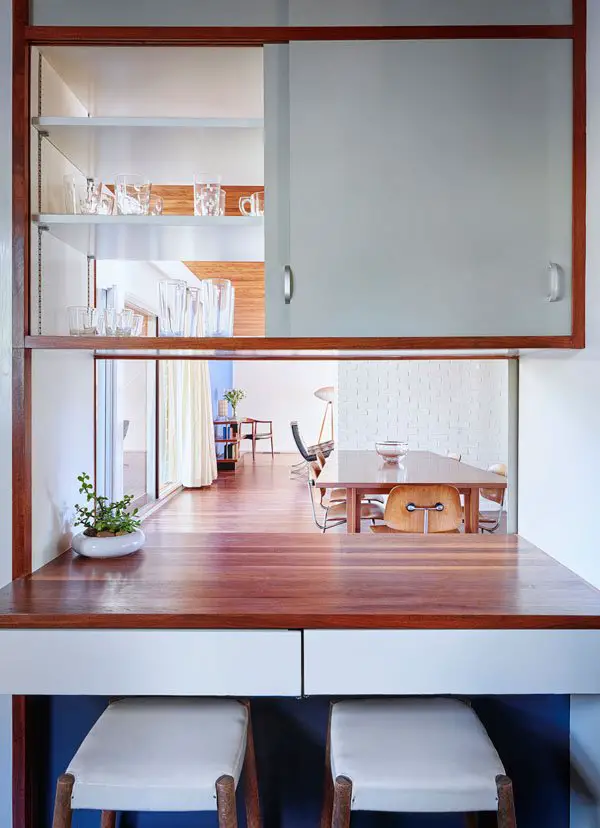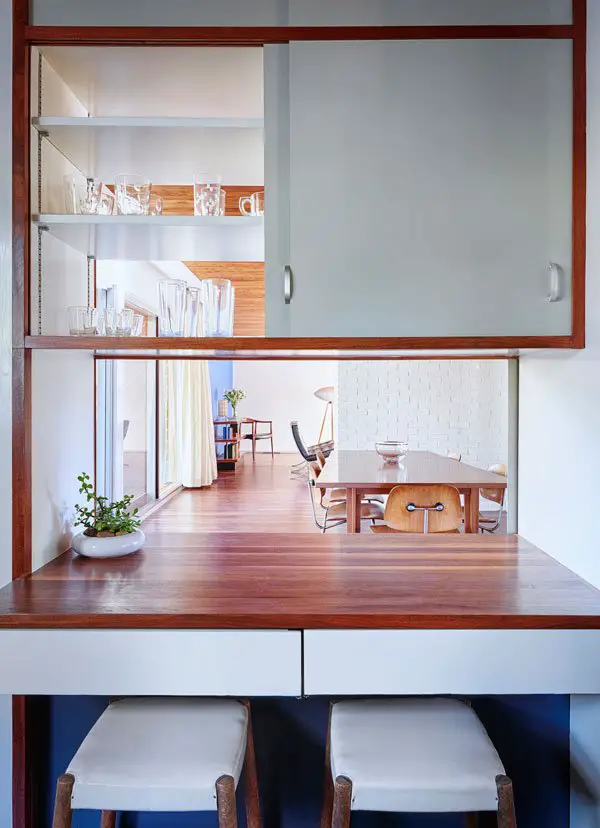 The Modernist principles still inspire many young architects, why do you think is that?

I think there is a pioneering spirit and attitude of mid-century design that has yet to be replicated. So, it is really the only last pioneering era that is relevant.
I also think, remarkably, the mentality of modern has still not fully been embraced by the majority of Americans, and so the movement is really still alive.
READ MORE: The Renovation Of This Mid-Century House in Victoria, Is All About Space
Why do you think it's important to continue producing houses/buildings that conform to Modernist design principles?

I think the rigor and principles applied to Modernist design is what is important to continue to apply.
They had a very strong voice and purpose. I think many today want everything to stand for something – whatever that may be: sustainability, materiality, politics, love, war, whatever. It needs to mean something. Beyond being a very strong aesthetic break in architecture, Modernism really made their work mean something.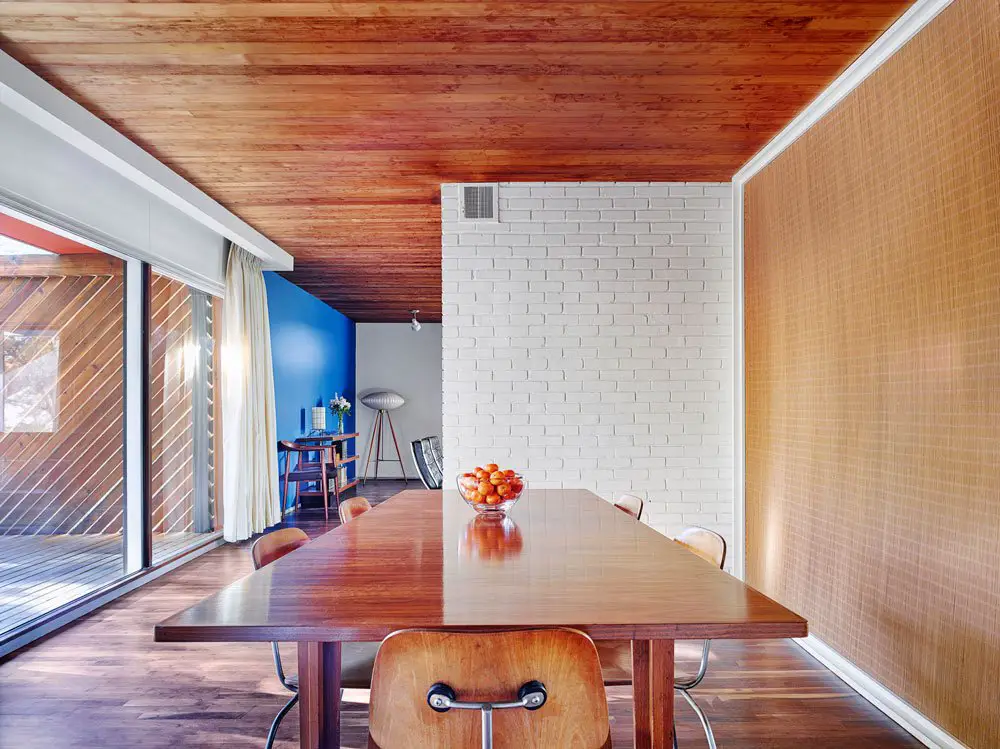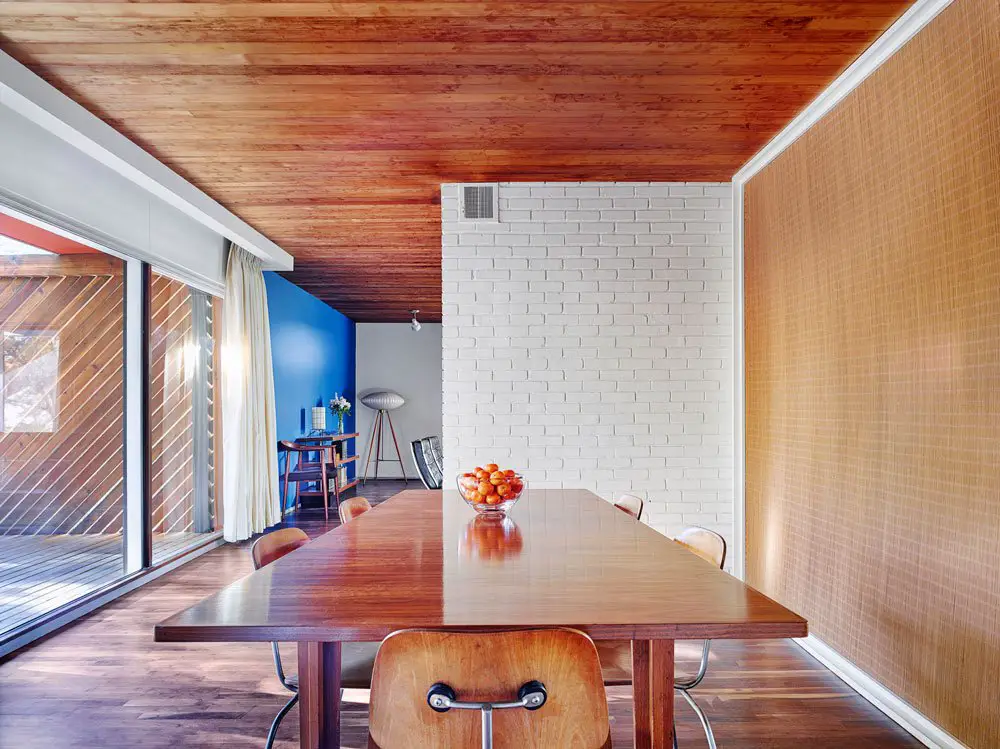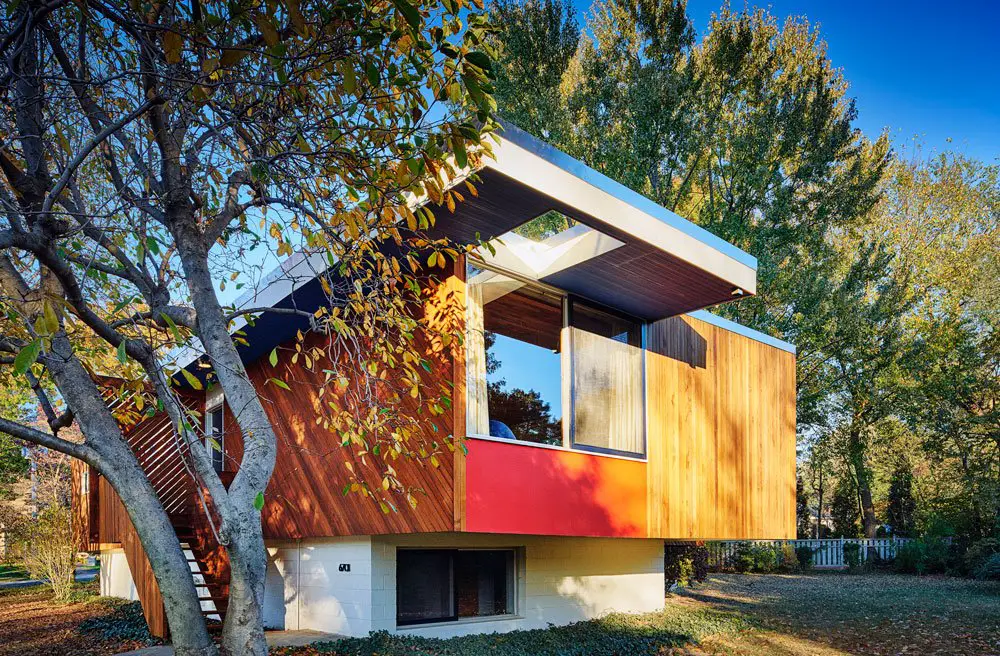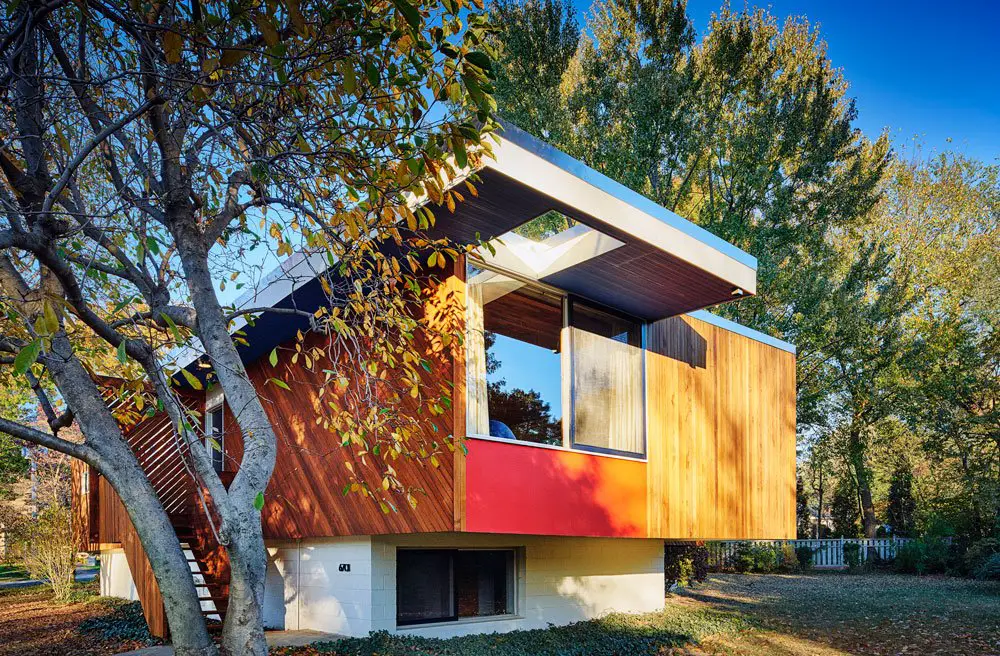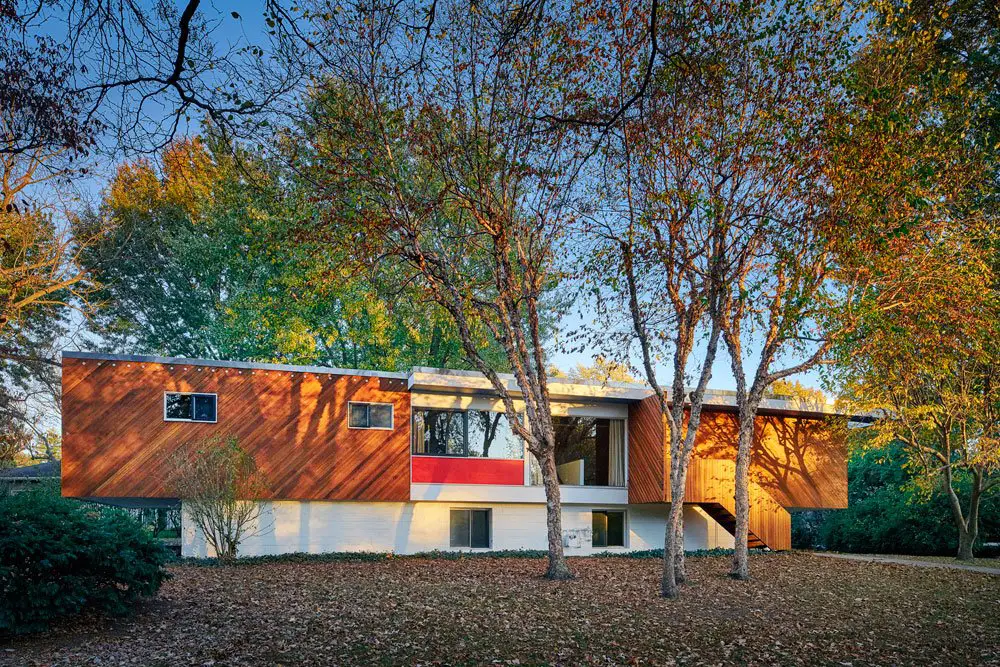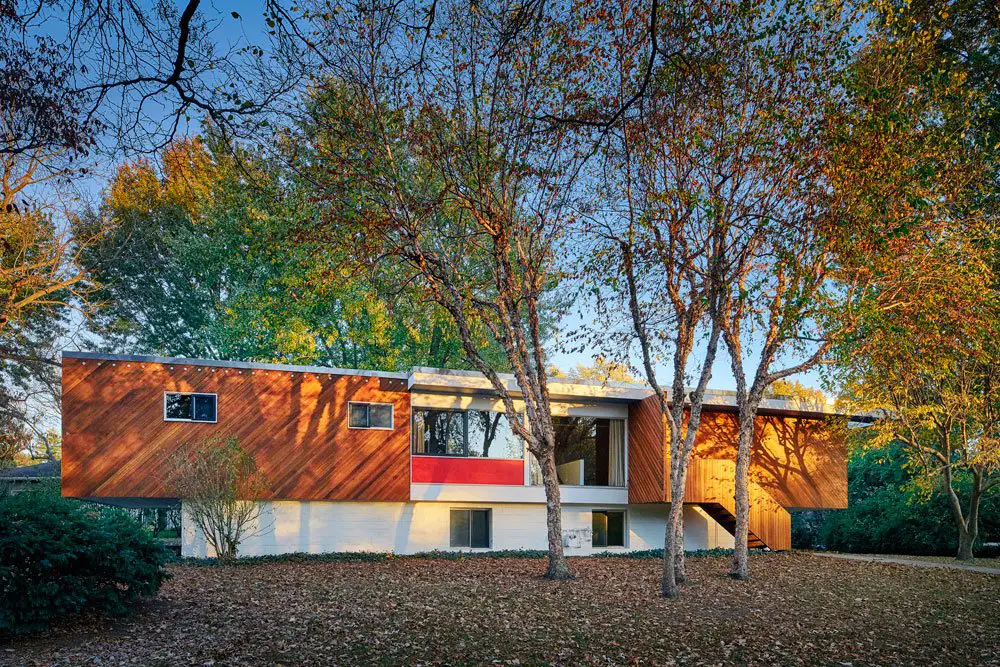 Photos by Michael Robinson