The more you look at this mid-century home, the more you realise how well considered everything is. Indeed, its remarkable layout really rewards closer inspection.
Located in Houston, Texas, you can tell that the entrance to this home is very impressive just from looking at it. A large porch, covered by the overhanging roof, leads you to a beautifully polished rosewood door which immediately opens out to a long room, flanked by wood panel walls, also rosewood. Past a sunken seating area, you find a lovely dining room looking out onto the back garden, quite a first impression!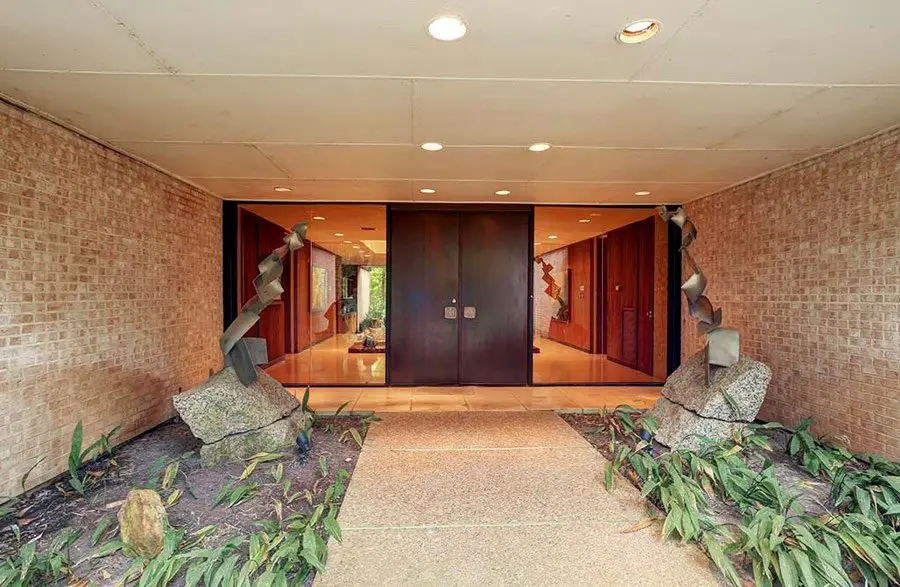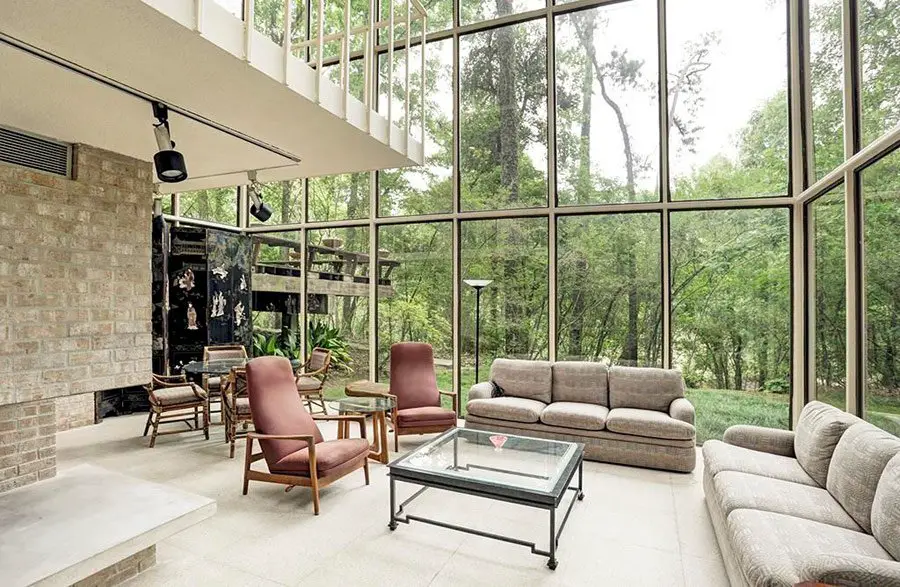 But the real showstopper is large open plan space at the home's rear, reached from a side door from the long entrance hall. Spanning three levels, with a magnificent staircase at its heart, the room is capped off by a window that runs all the way from the ceiling to the roof.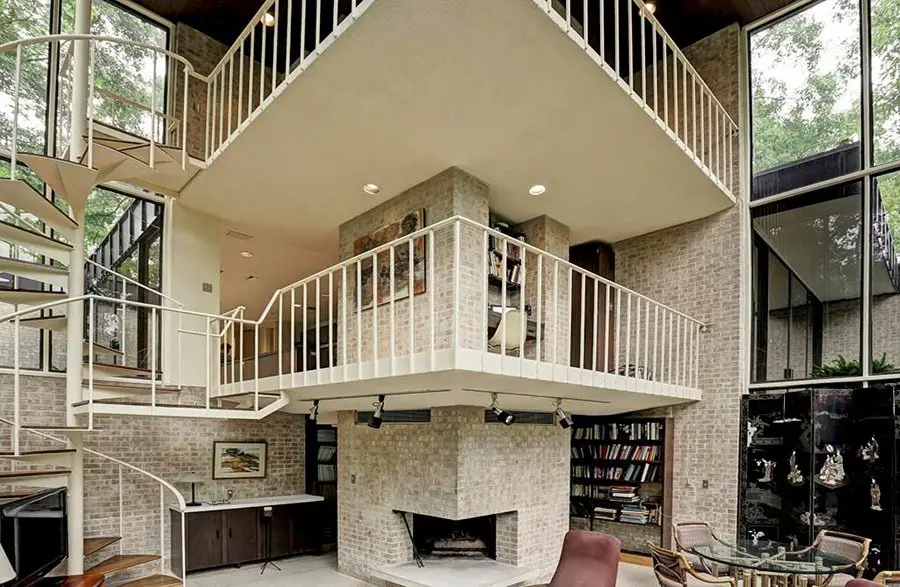 Such a large window allows this cavernous room to be positively drenched in light. This is particularly integral to the living space on the ground floor, allowing the windows themselves to provide a constantly shifting decoration while kicking back in the seating area
That being said, the wall of windows also provides a wonderful view from the platform on the higher level. This remarkable series of levels deserves further mention. One of its more pleasing aspects is the fact that the central support is principally a chimney to the fireplace on the ground floor.
As you get to the middle level, an indent has been cut into the chimney to provide room for a bookcase on one end and on the other side, where the kitchen is located, a stove which also makes use of the chimney.