After Daan, Guido and Cobus today I want to share with you another amazing house in Amsterdam that I visited recently.
Its owner, Marco, is a friendly Italian guy living in Amsterdam that did an amazing job renovating this small flat in the city historical center.
Hi Marco, thanks for sharing your really cool apartment.
Tell us a bit of the story of your place. How long are you living in this apartment and was it already like this when you bought it?
I bought this flat nearly three years ago. It was immediate love. (I can imagine!) The flat was absolutely different when I bought it but the view you can enjoy is great and the flat is extremely bright. The only issue was its dimension.
At the beginning I struggled a bit since I wanted to use the whole available space without splitting it into different areas.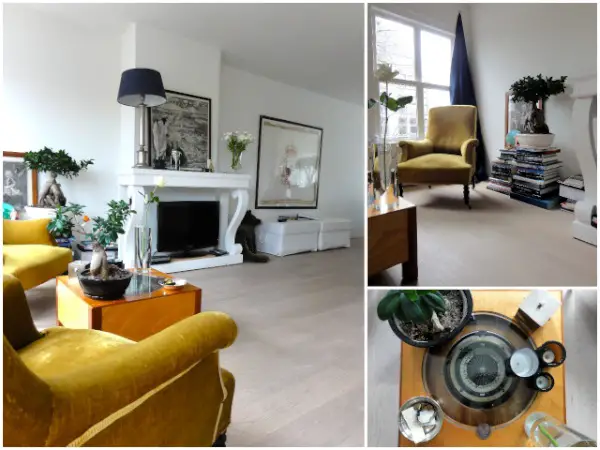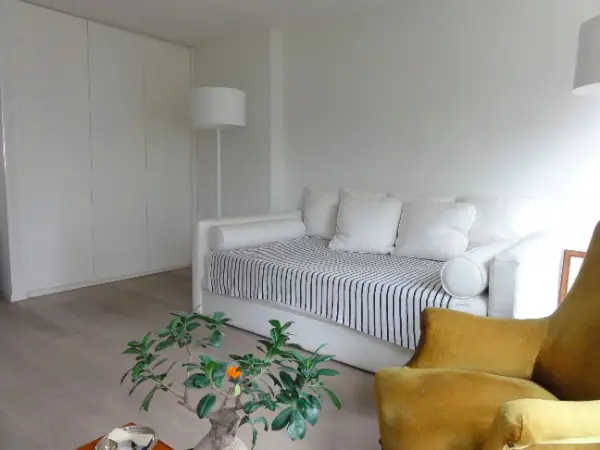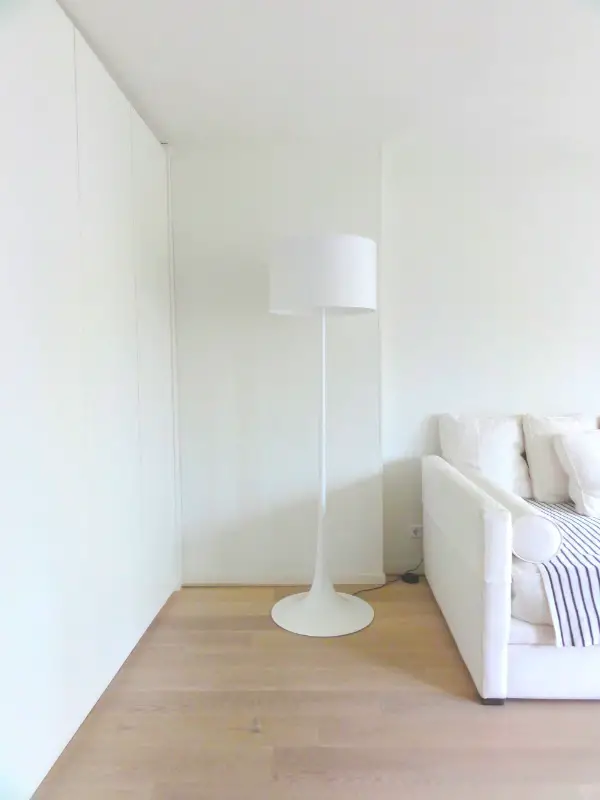 Which architectural elements do you like the most of your house? How would you describe your style?
I like the idea of the "empty" white box, which can change depending on what you put in it.
I would describe my style as classic/basic as the main elements are the consolle and the big antique flag; my partner uses to define it "empty classic".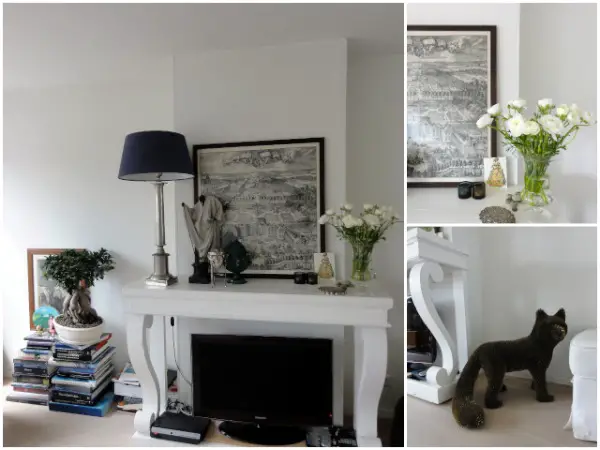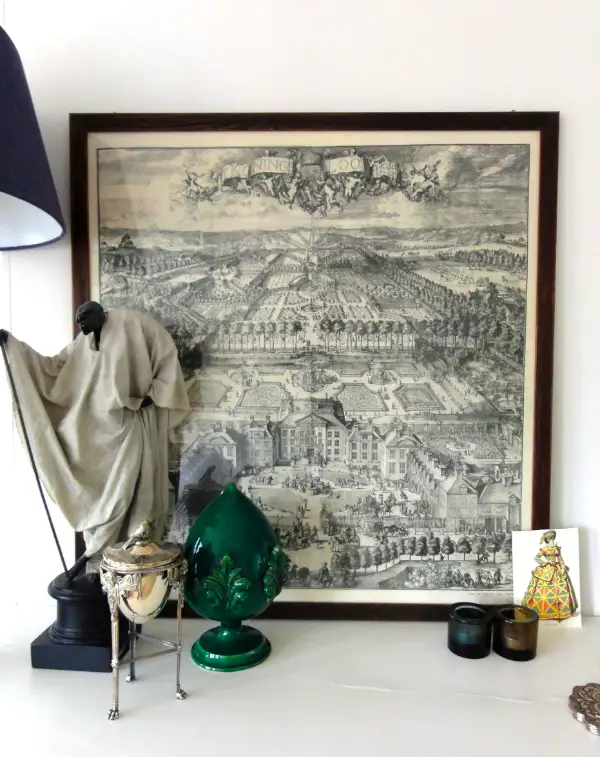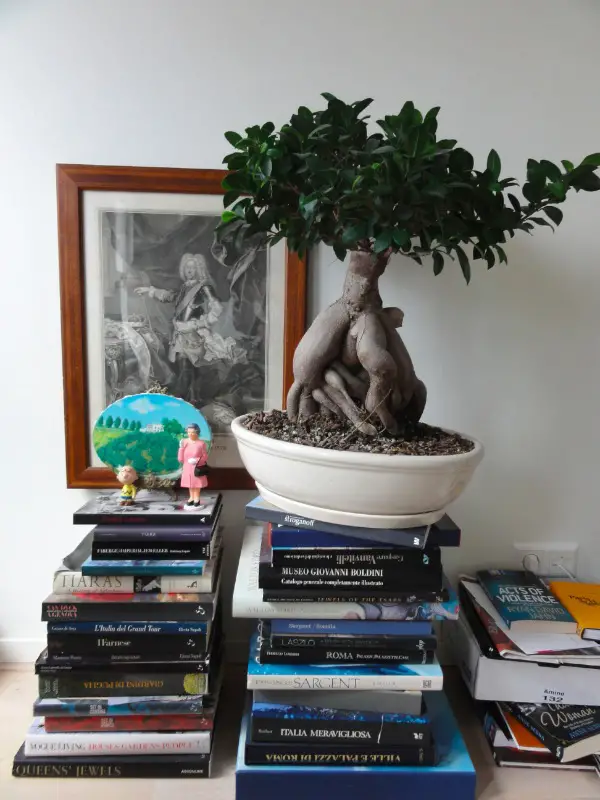 Is there a designer or style that inspires you?
I have been reading AD Italy in the 80's and 90's when it was much better. As a consequence, my style is quite classic, I like the vintage pieces even though I do not see them in my house, at least not in this one.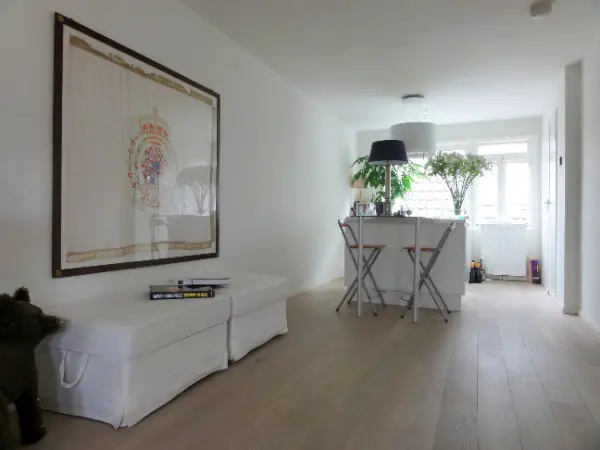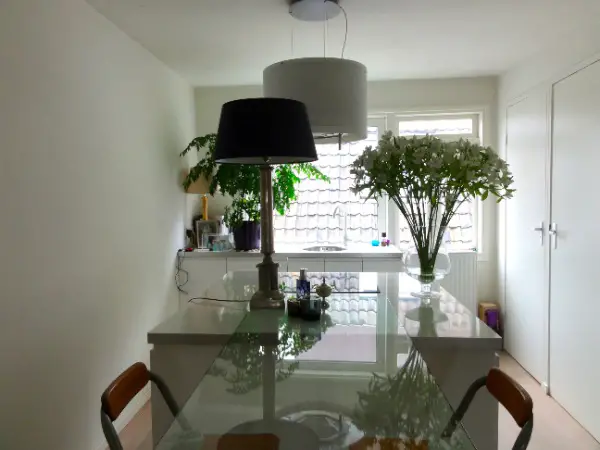 Decorating a house can be very difficult, and it is specially true for small apartments, from which piece did you start the interior decor?
Decorating this apartment was very difficult. Because I wanted to keep the consolle and the big flag I have renounced to my books and collection of engravings.
The main concern during the renovation was to keep the light and space, furthermore -because I made it as an open space– I had to give the illusion that the whole space was the living room while the bedroom was upstairs; while it is not. (smart!)
I do not know if I succeeded but I can still invite most of my friends in once…and this makes me happy.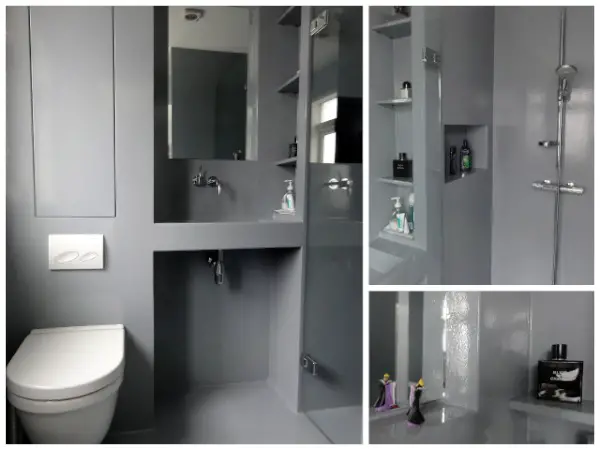 Final question: Do you think your Italian heritage influenced your style?
I do think that my Italian origin influenced the interior decoration, and for sure using white reflects the need to capture and reflect inside as much daily light as possible.
The biggest pieces have though a French origin but this is also typical of a certain interior design taste of the Italian bourgeoisie. Other objects come from my region or represent the history of the South of Italy like the big flag of the Kingdom of Two Sicilies.
I hope you enjoyed Marco's house.
LET ME KNOW IN THE COMMENTS YOUR THOUGHTS AND DON'T FORGET TO LEAVE A LIKE BELOW TO SHOW YOUR LOVE!
Enjoy the view from the apartment in the pics below 😉
[ois skin="Mailing List Bottom Posts"]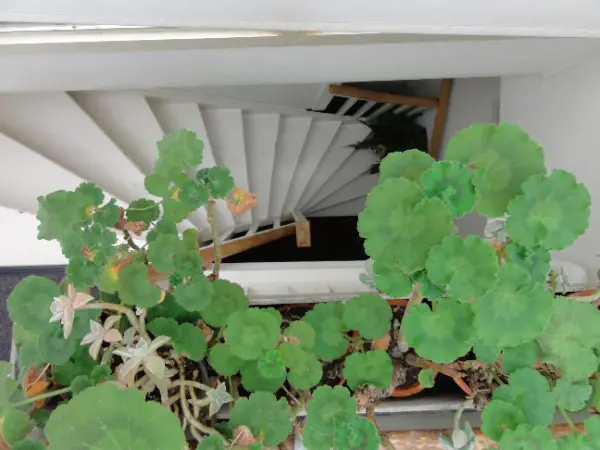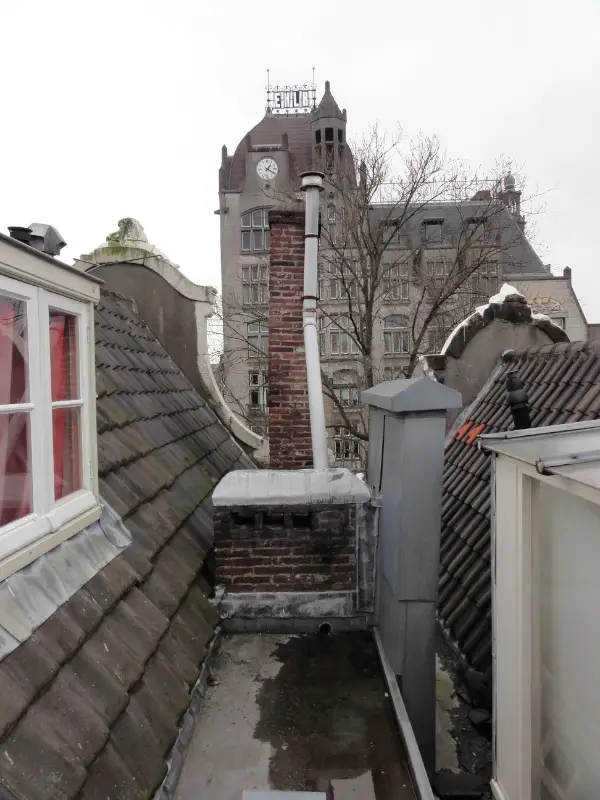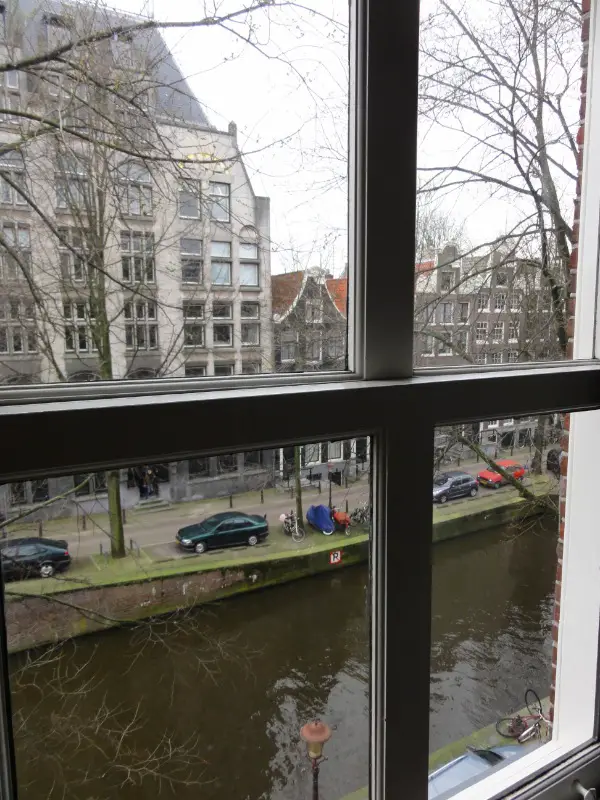 Thanks for reading and ciao.