Located in the Sunshine Coast of Australia, the Wickham Point House is a renovation project by Brisbane based architects Arcke. Arcke, an award winning architectural firm who mostly designs residential projects, "aspire to elicit feelings of wellbeing and comfort, of connection and inspiration" in their works.
The original existing cottage was the brainchild of renowned Australian architect James Birrell. Known for his modernist aesthetics in a range of projects across Queensland, Birrell designed this midcentury house in the 1960s. Arcke was approached by the clients and was requested to redesign and update the space with a light hand.
The beach house, as much as it was well loved, was in desperate need of an update to cater to the client's growing three generational family. 
Conscious to be respectful of the original Birrell design, Arcke's renovation was a series of gentle modifications – from introducing large sliding doors to ark wood cabinetry and timber screens, the team modernized Wickham Point House in a clever way.
The existing cottage displayed simplicity and harmony, which were of great importance for both the client and the architect. As such, these characteristics were used as the underlying conceptual framework of the renovation. The clients also requested that subtlety in the interventions be prioritized. 
Arcke had to come up with clever solutions with the given challenge. There was no increase in space – the total area was not extended nor was the existing sizes of the rooms decreased. Yet they had to accommodate the generation of kids. They responded to this dilemma by arranging sleeping spaces for the children "with bunk beds tucked into the hallways and daybeds that double as full-sized singles and trundles."
This reconfiguration of flexible spaces was crucial in order to accommodate the family without the need for additional floor area. This strategy also helped the house become more sustainable and have minimal environmental impact.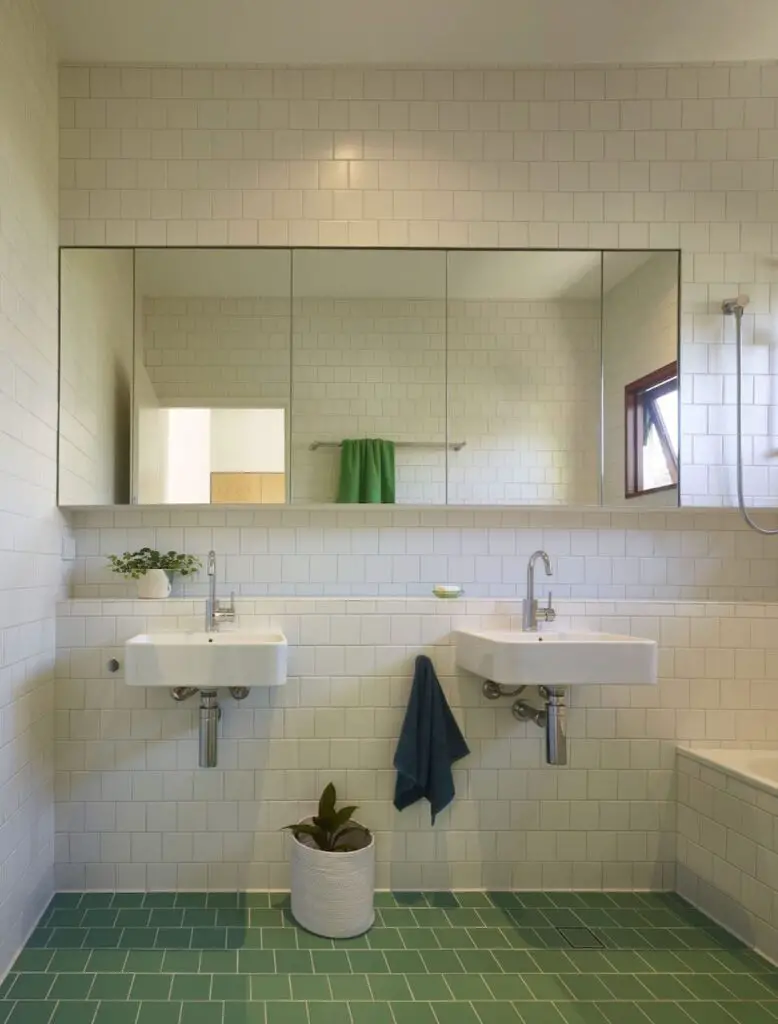 The kitchen was likewise updated, opening it up to take advantage of the breathtaking view of the ocean. Glass sliding doors likewise create flexible spaces, providing a partition between the bedrooms and entertainment areas during the summer months.
The sun room, which was in the existing cottage, was updated with a high ceiling structure and clad in teak to provide an alternative reading area for adults or play space for children.
A suspended concrete bench defines the new outdoor patio and pool space. This area provides the opportunity for modern entertainment, complete with a brick charcoal grill that makes the space perfect for hosting events and inviting guests. To tie the house together, the master's bedroom bookends Wickham Point House.
Lastly, the laundry was relocated to have access from the southern side, where swimmers from the beach can conveniently wash off and dry up. These design changes and reinterpretation of spaces brings Birrell's work into the 20th century.