One word immediately came to mind when looking at this drastically renovated mid-century home in Victoria, Australia: vast.
With the brief to create more space for a larger family, and divide the house up into more distinct zones, AM Architecture and its chief architect Andrew Mellios set about reorienting the house around split-level living area.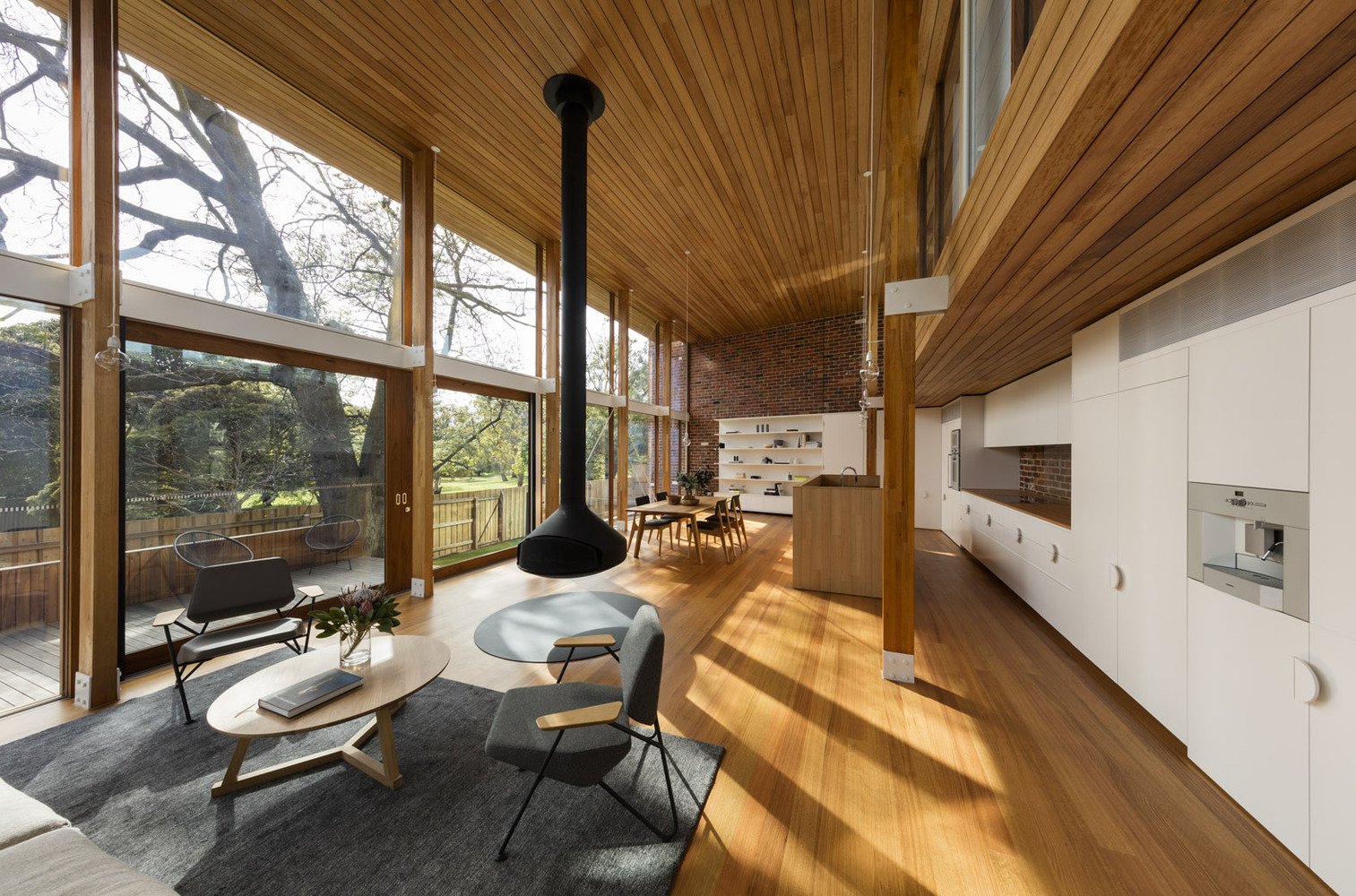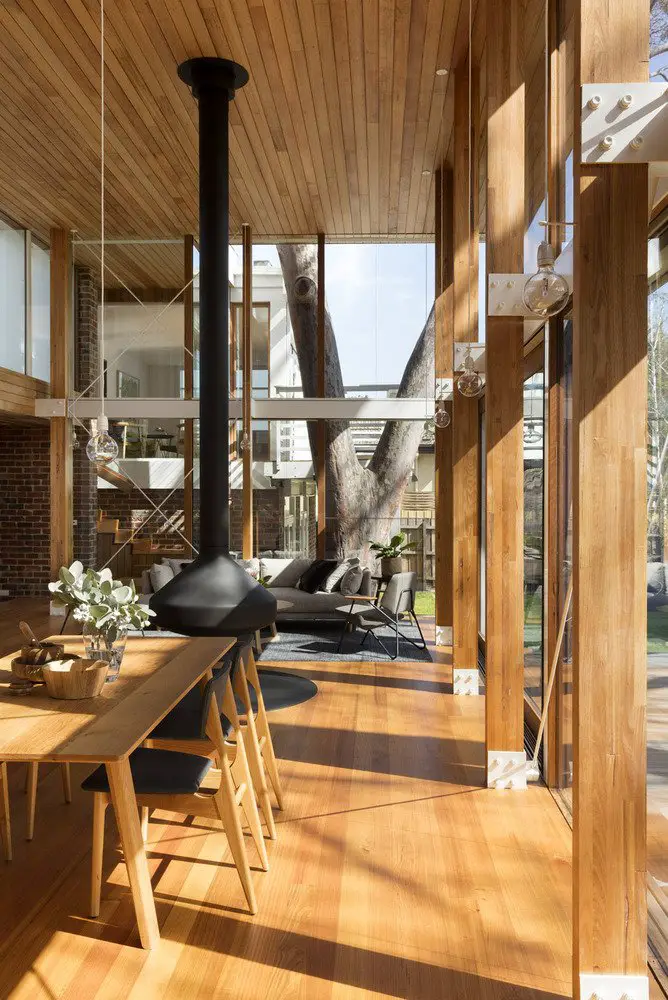 Described by the architect as a "pavilion", this living area drastically expanded the size of the house. The space comprises a timber-lined canopy, supported by a boundary of timber posts, which also act to frame the glass walls which surround the space.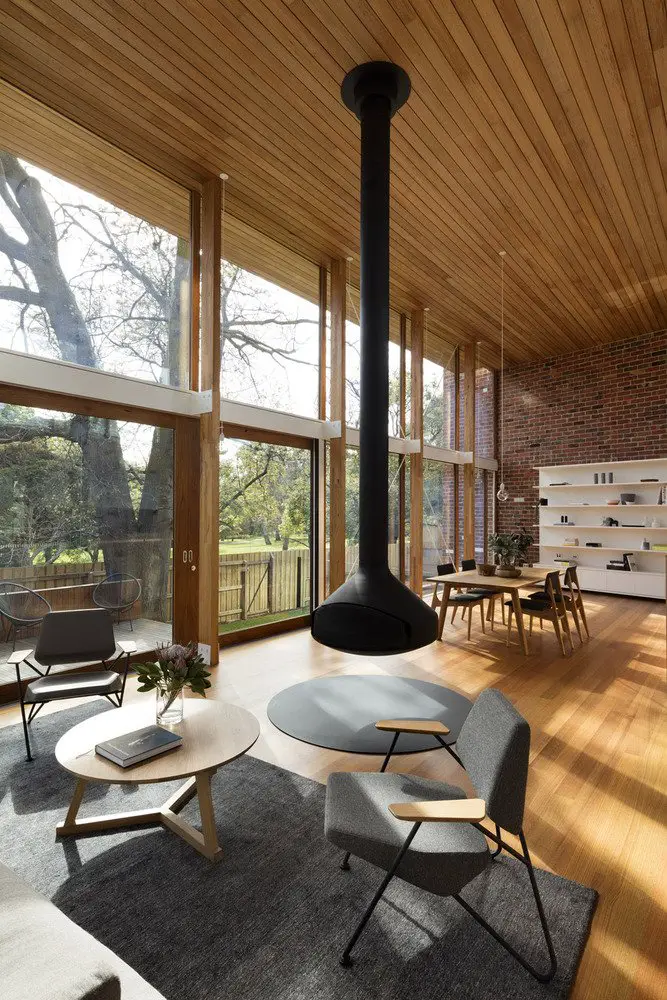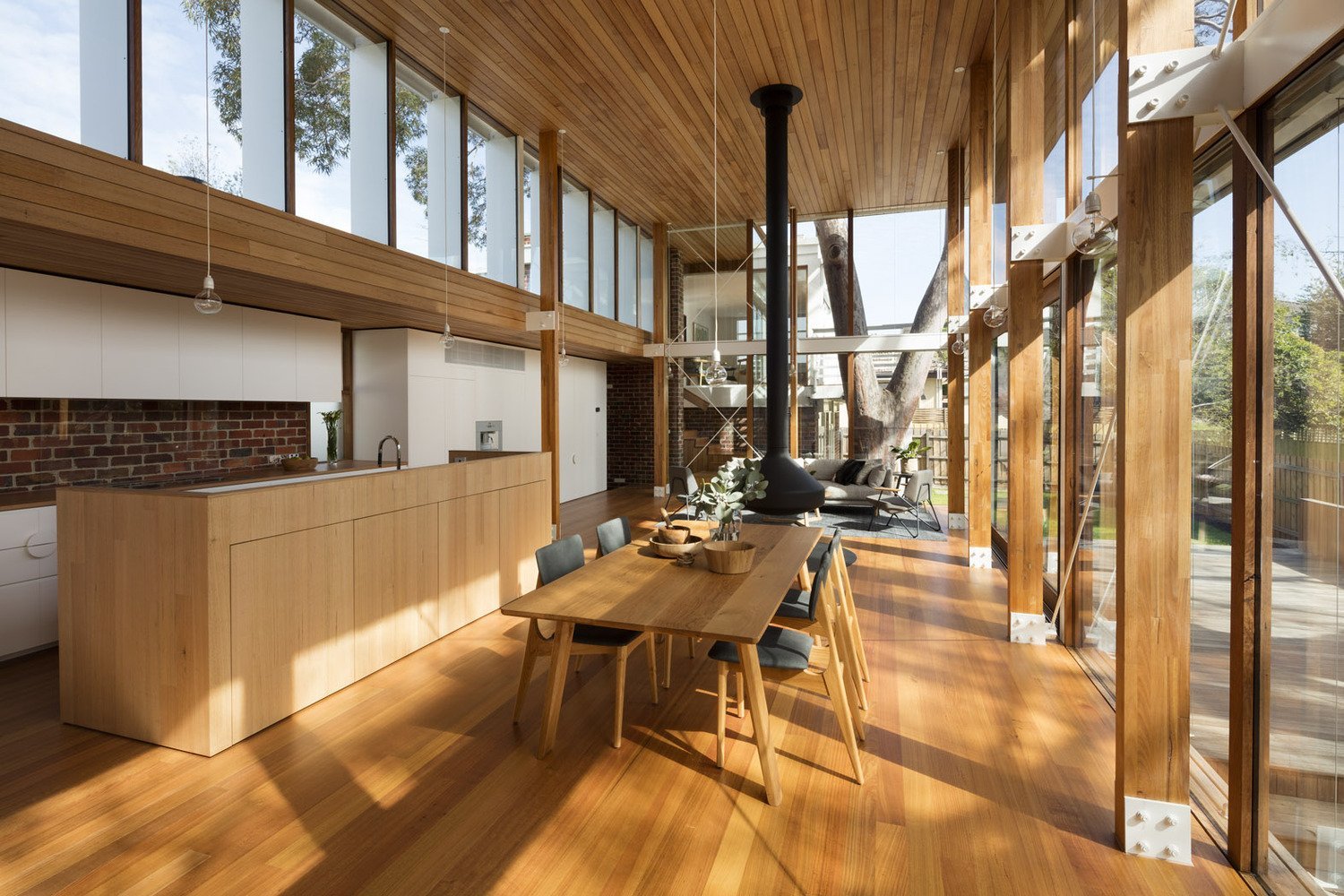 The effect of having such exposure to the outdoors is that the pre-existing views of the neighbouring leafy park land are not only protected but greatly enhanced. Meanwhile the split-level creates a sense of breezy openness in the interior.
As the architect describes it, "The feeling of being in the new space is of standing on-top the fence, in total connection with the park".
There is a quite pleasing consistency to the detailing in the house, with, for instance, exposed clinker brick planes cropping up throughout the interior, and ceramic pendant lights attached to each timber post.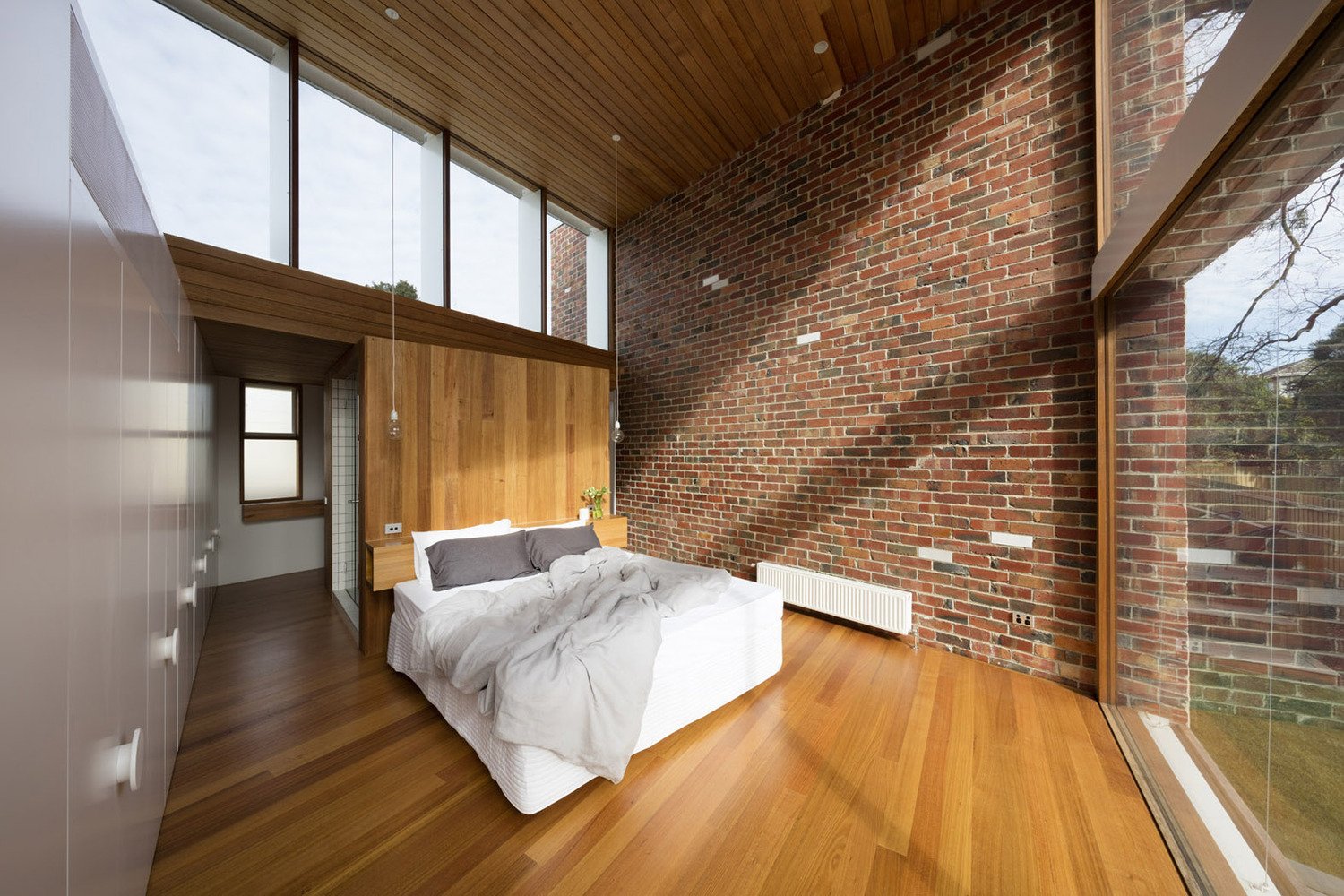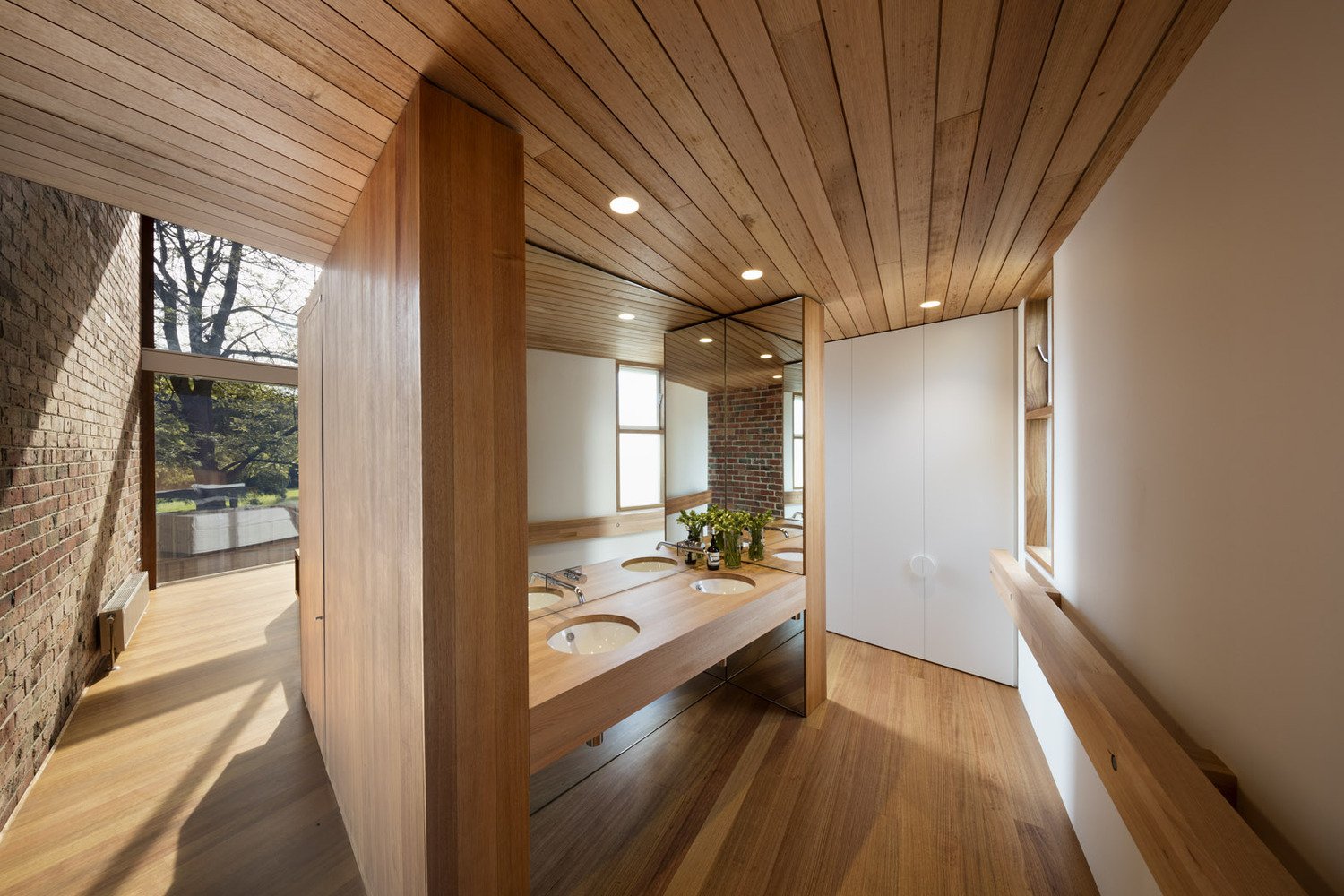 As for furnishing, things are fairly sparse, and definitely subordinate to the space itself, but there is some really nice mid-century modern furniture dotted around, and, of course, it would be neglectful of us not to mention that remarkable fireplace, whose straight, black chimney stretches all the way up to the roof. Lovely stuff!