This contemporary style home has a very nice name: Wild Lilac. Really rolling off the tongue, it directly describes its surroundings: a rough hillside covered with the plant that gives it its name. Located in the foothills of the San Bernardino National Forest, in Southern California, the home was designed by Walker Workshop.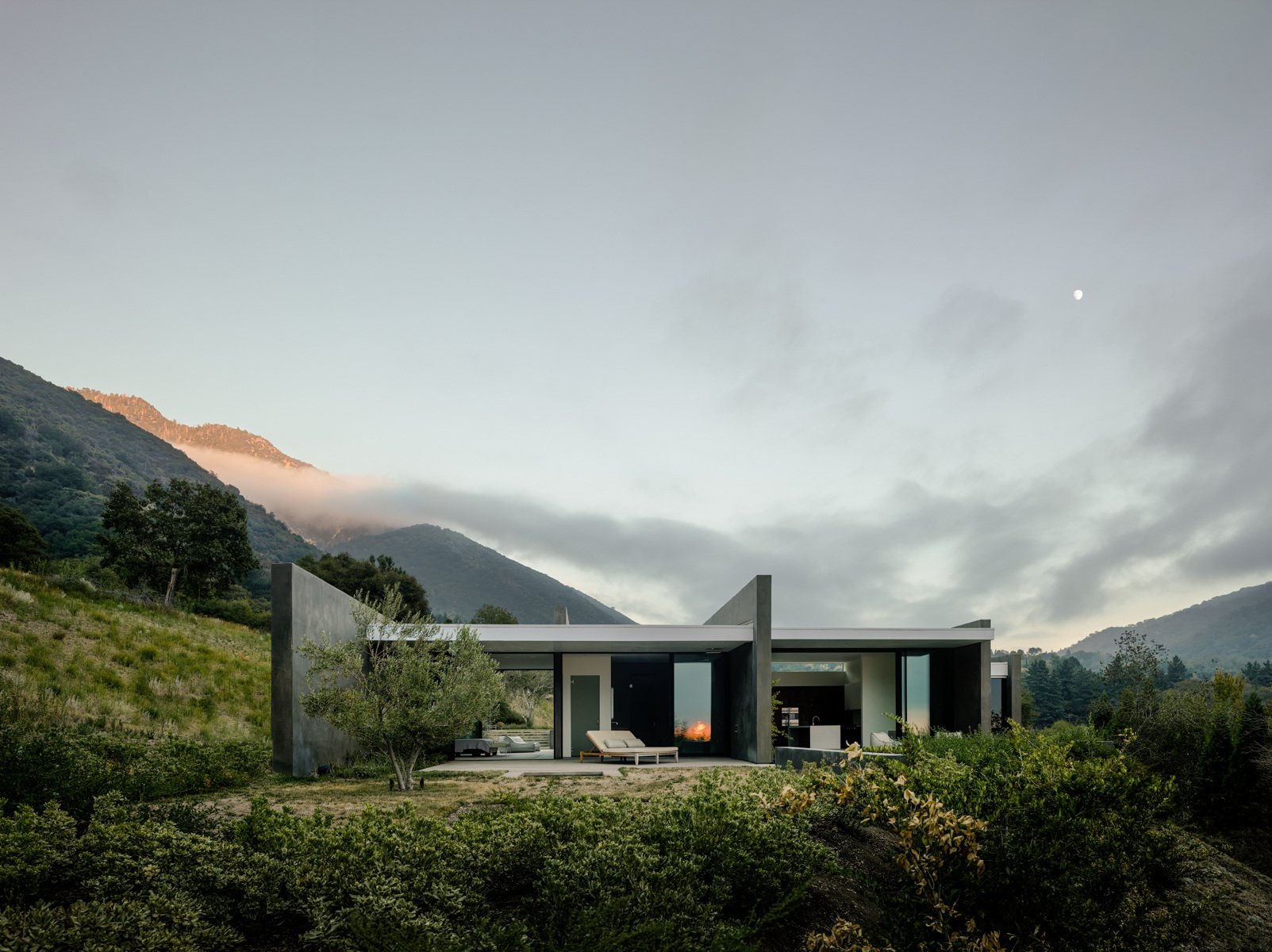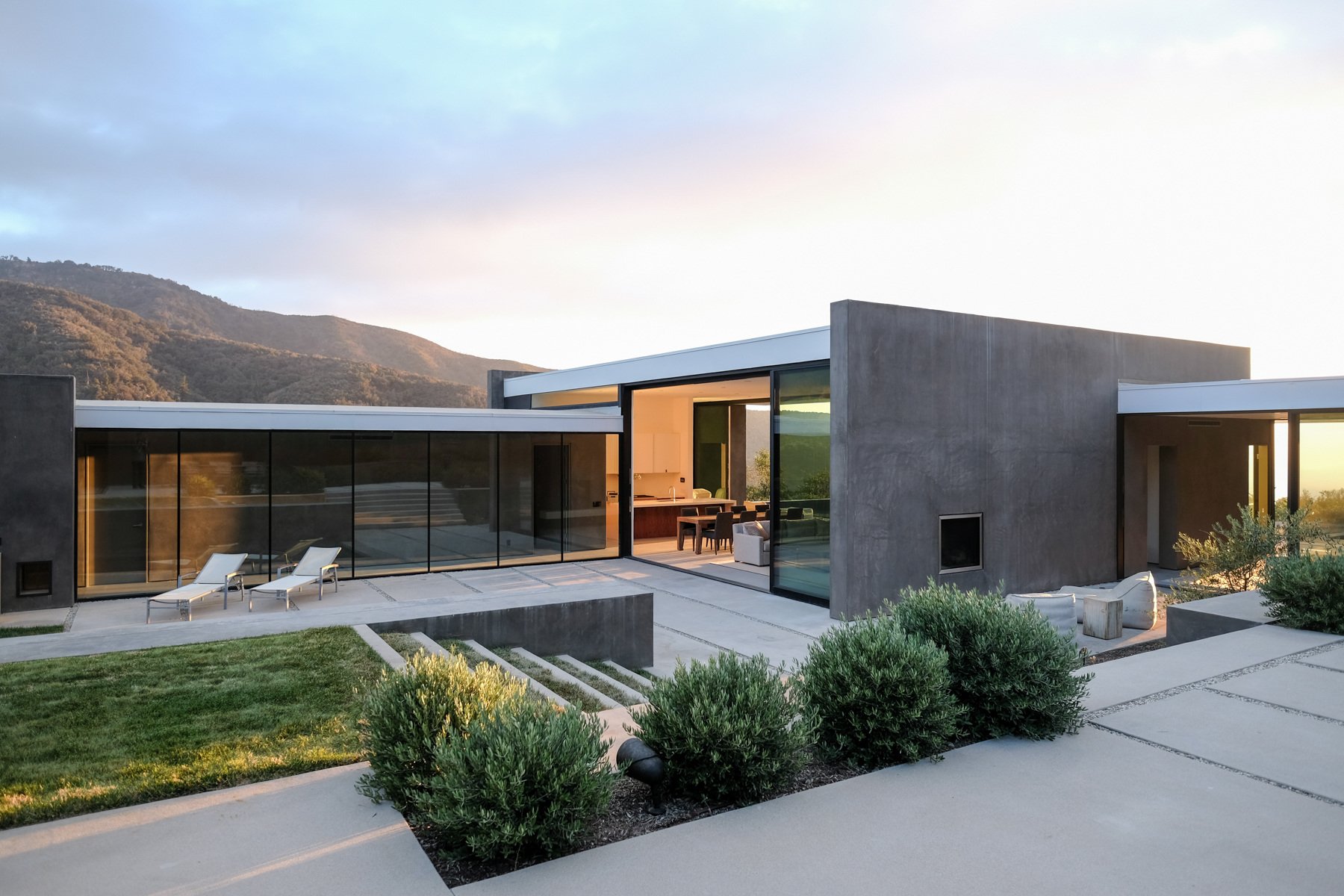 The lilac quality of the landscape is nicely captured in one of the photos provided by the architect, courtesy of photographer Joe Fletcher. Taken either at dawn or dusk, the low light subtly brings out the vivid bluish-purple colours emanating from the hillside. This is all helped by the light coming from the house, which floods out from the very heart of the house.
Suggesting something natural and overgrown, the name does at first seem to conflict with what is a seemingly quite rectilinear, and decidedly manmade structure. But this rigid structure is in fact quite sensitive to the environment in which it is located.
READ ALSO: The Iterative Approach to Architecture of Brandon Jorgensen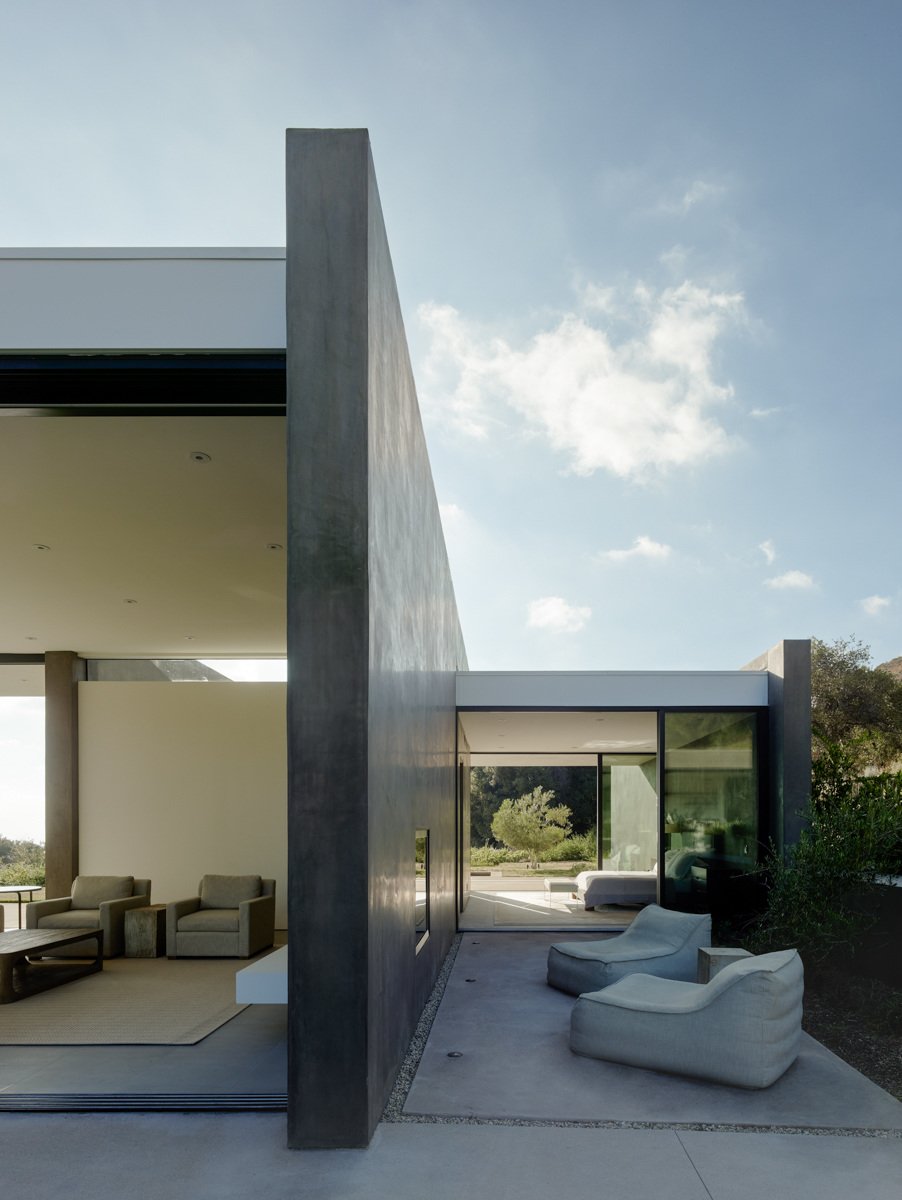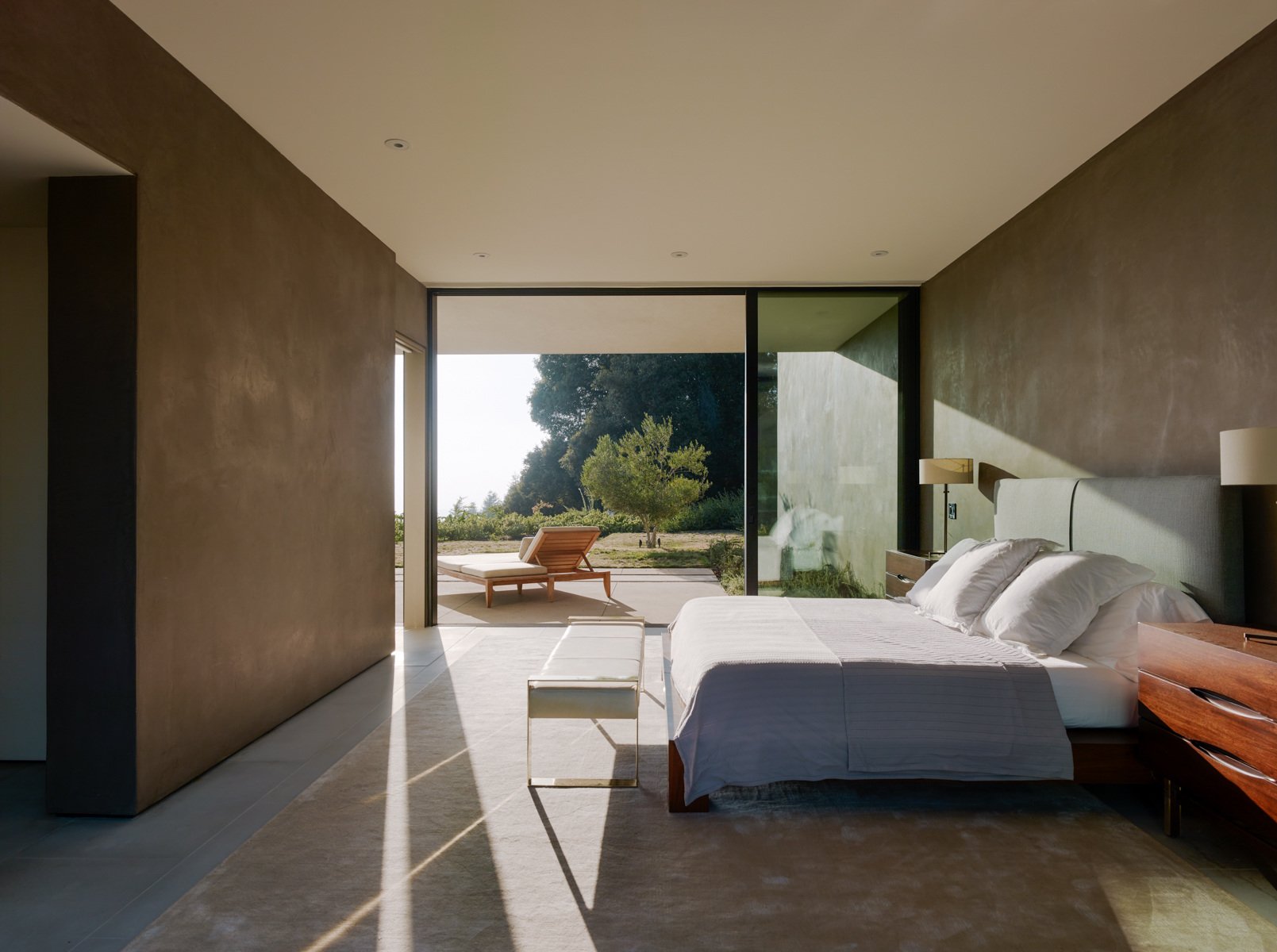 As the architects explain, "the design uses a series of thickened planes running along the topography of the dramatic mountain site". As well as subtly dividing the house into various "zones", this site-sensitive layout allows for a seamless drift between interior and exterior Consequently, "each resulting zone affirms its connection to the surrounding hillside".
Moving to the interior, one of the standout features of this house is the decoration of the walls, or more specifically, their lack of decoration. Covered in a rough finish, natural-coloured plaster, they feature very little adornment, forcing you to look closer at the subtle gradations in texture produced by the plaster.
READ ALSO: Walker Workshop's Oak Pass House Reminds Us of Minecraft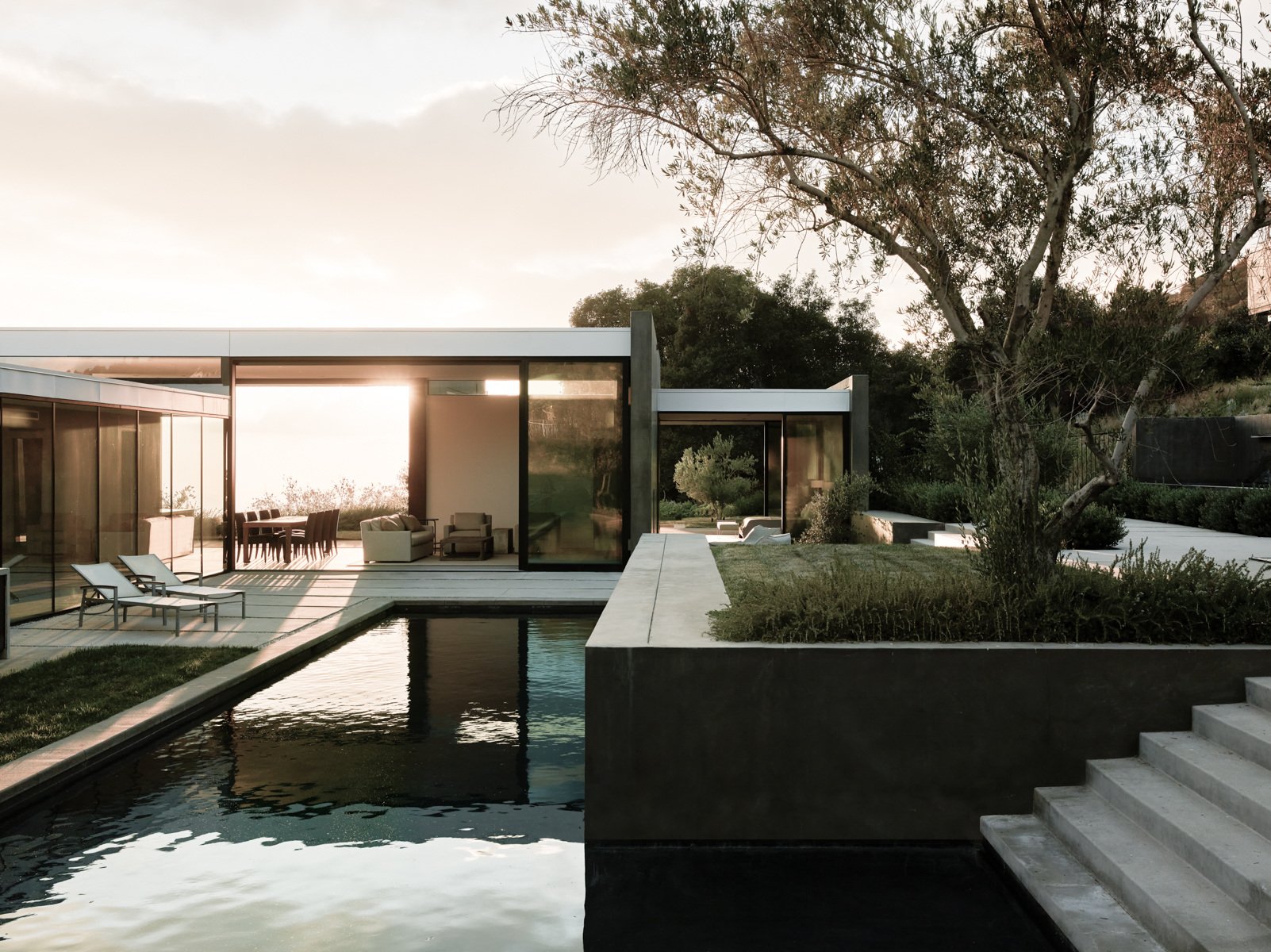 But as with a lot of other elements of this contemporary home design, it's difficult to distinguish this as strictly interior, since this plaster finish carries on into the hardscaping.
We recently featured another home by Walker, the Oak Pass House in Beverly Hills. There are some very clear parallels between the two homes. Most notably, the Oak Pass House also stands out for its cohesion with the landscape. But there's also a strong rectilinear aspect in both houses.
With projects as thoughtful as this one, we can only hope there are plenty more hillsides on which they can pursue their housebuilding.