Text by Upstairs Studio Architecture
The South Miami Remix project was borne after the building of Upstairs Studio Architecture's South Miami Bungalow. The South Miami Remix is one in the series of additions and renovations that followed.
Upstairs Studio Architecture, led bu Principal Maricarmen Martinez, is an award-winning firm with a passion for the beauty of tradition and the wonder of nature.
The existing tiny house was the loved home of a couple and their daughter. Nestled in a corner lot in the neighborhood of South Miami, the lot was beautifully vegetated as most of our sites in our region.
A 352 square foot addition to the existing one-storey residence was added. The existing square foot residence was to be remodelled.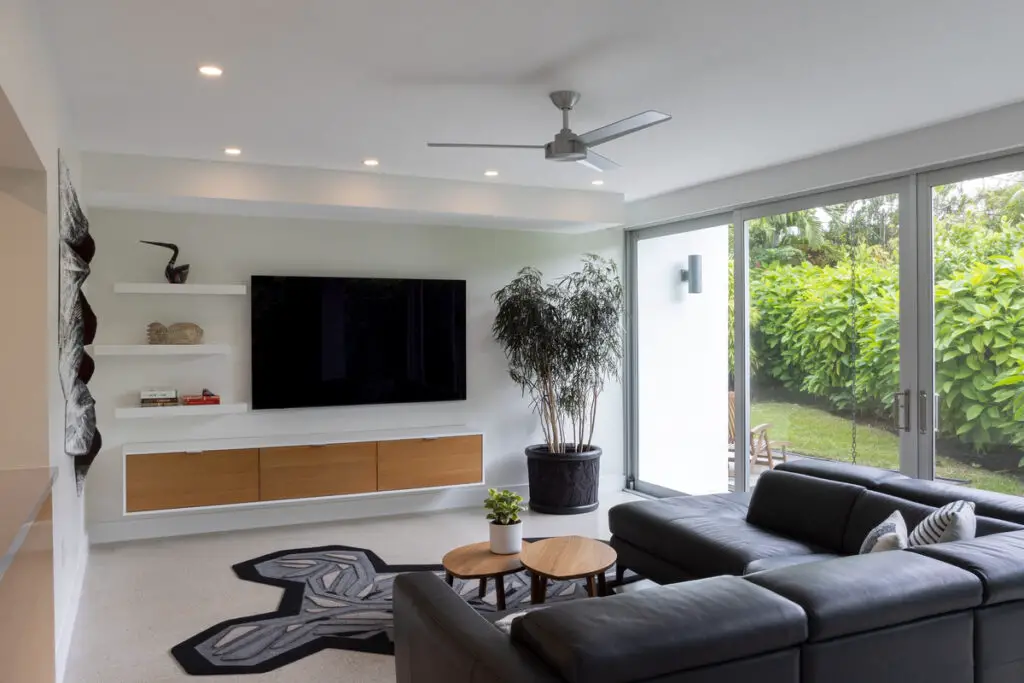 The clients had little requests other than "do what you want" but "keep the costs as low as possible and keep the design modest and quirky." This was truly an exercise in discipline. We studied the house, carved out what was unnecessary, added key spaces, cladded the interventions to celebrate those moments and cleaned up the existing to highlight the assets of the space.
The garden grew beautifully once again to embrace the new incarnation of this sweet, modest home.
Photos by Claudia Uribe