This self-effacing midcentury modern home in Beaumaris bears a distinguished feature; the home's window-wall has been contested to be the first of its kind.
The bottom line of the project Australia's influential architect Robin Boyd took on was to assess whether it was possible to construct a home that could easily be replicated. Working together with Brian Stegley of Stegbar, a key player in Austalia's innovative design, the 'Stegley House' was brought to completion in 1955.
Officially listed as The McDonald House after the builder, the home was dubbed The Browne House after ownership was passed onto Alan and Rose Browne. Years later in 2008, Dave Owen and his wife knocked on the Browne's door. A long conversation over a shared meal revealed a mutual passion and understanding of responsibility toward the deteriorating house and the Owen's purchased it on the spot.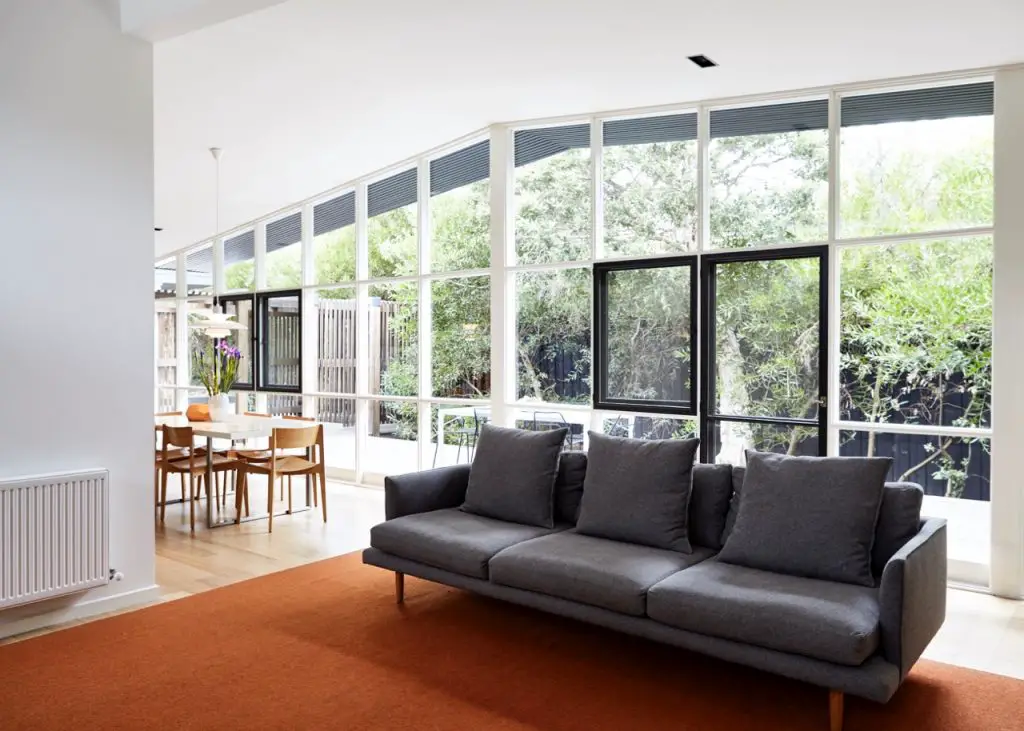 Complying to the initial experiment of the architect, the Owen's began extensive renovations in order to reach the homes highest potential and bring the run down house back to its original state.
Every part of the home apart from the outside walls and floor underwent exhaustive renovations, including re-roofing, stumped, plumbed as well as wired. More than that, the entire wall of window in the separating the open living plan inside from the wooden deck of the backyard was no minor undertaking. All in all, eight years of repairs and remodeling went into rejuvenating the masterly midcentury modern home.
From the get-go, the entrance to the home holds promises of further polished midcentury artistry inside. Leafy bamboo plants sprout from the slightly elevated wooden deck in front of the entrance, adding a nice natural touch of color. More color is brought into the mix by the orange door, which is framed by a combination of glass and black steel.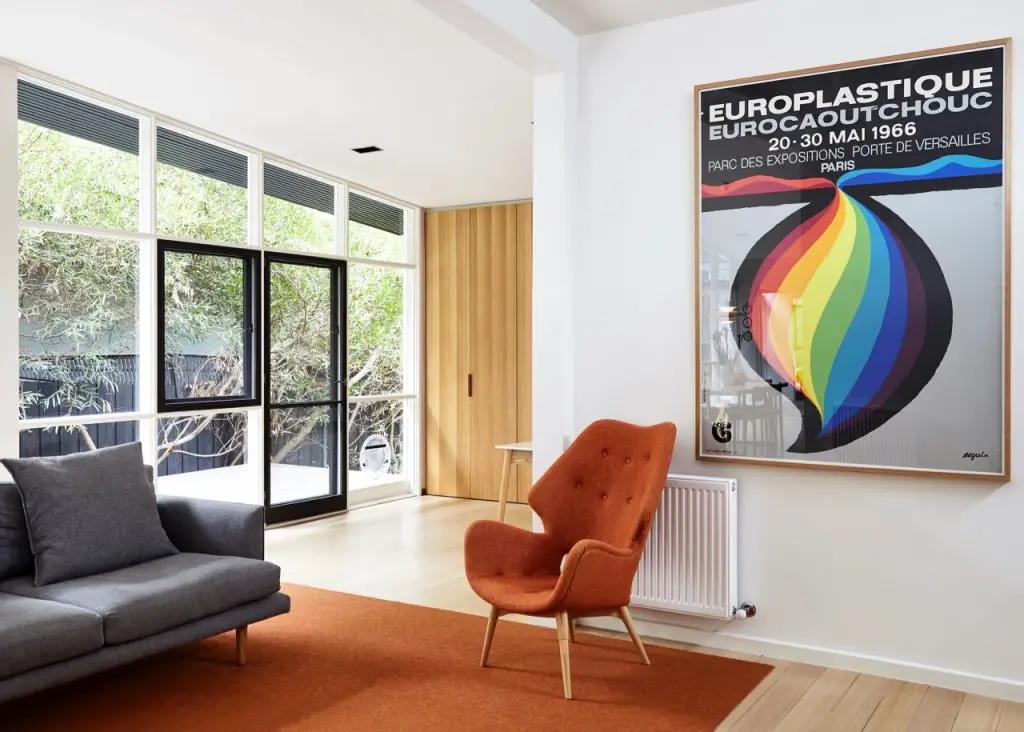 Inside, wooden floors are met with crisp white walls and ceilings, providing the interior with a light and open air. The wall of windows urge natural light to pour in while creating a seamless indoor to outdoor transition.
The stylish furniture stays in tune with the interiors of the house; the color palette is mostly made of white, natural wood, warm shades of dark orange with some black here and there.
Just around half a decade after its original construction, The Browne House aka The McDonald House stands just as impressive, proof of Robin Boyd's idea that it is, indeed, possible to reconstruct the beautiful midcentury modern home he designed, still very much relevant.