Along with Frank Sinatra's Movie Colony home, this is one of a handful of private residences designed by the great mid-century modern architect E. Stewart Williams, who seldom took commissions of this sort. Built for Leon and Thea Koerner in 1955, it is located in the Deepwell Neighbourhood of Palm Springs, California.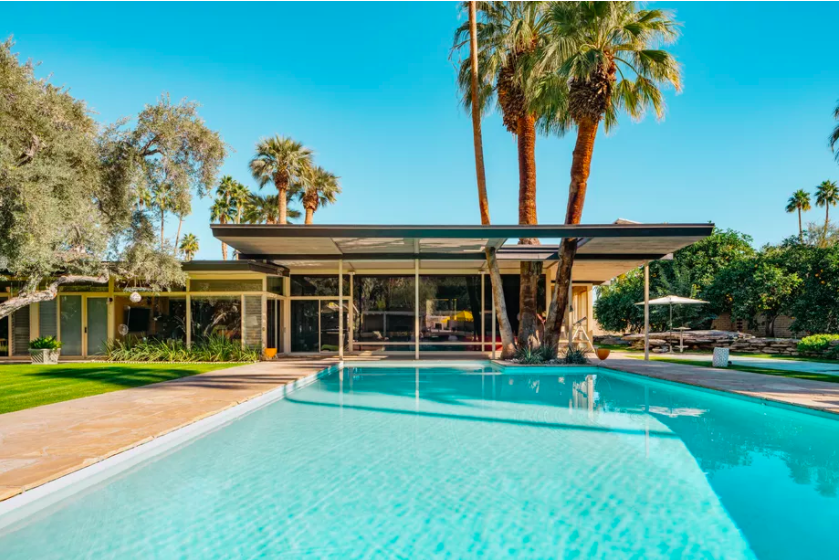 Viewed from the front you can make out the mid-century home's distinctive L-shaped layout, Providing a simple yet effective division of functions, it definitely warrants special attention.
Before reaching the home's entrance, you pass one half of the L. Lined with clerestory windows, this section is no doubt intended to house the more private elements of the house, the bedrooms and bathrooms.
READ ALSO: Walter S. White's Alexander Home: Vivid Mid-Century in Palms Springs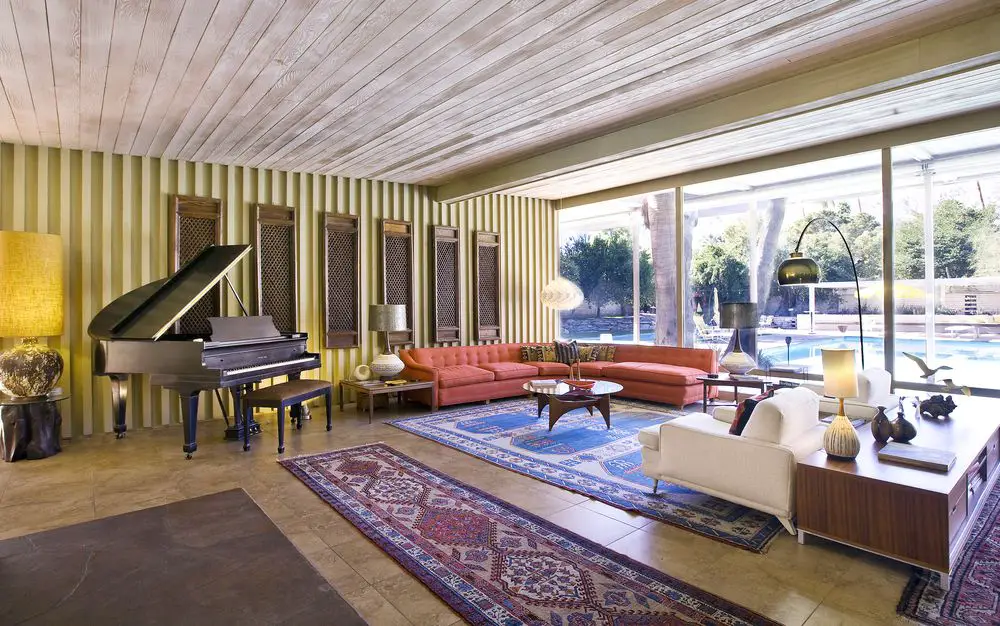 Meanwhile, the entrance itself is housed at the beginning of the L's other half, and immediately leads to open plan living space, filled with gorgeous rugs and original mid-century furniture.
This entrance also features the first of several glass walls, which ensure that even before you're approaching the house there are views right through to the back garden. It's a clear statement, this section is social, and very much open to the outdoors.
Speaking of the back garden, there is some really strong design features in this space. The most obvious feature is the pool, which is delightfully minimal: no adornment, just a neat light blue rectangle seemingly cut in one quick action from the stone surrounding it.
Besides that, we also particularly appreciated the partially covered patio and built-in seating space on the other side of the pool. With the cover neatly mirroring the home's L-shape, and a large outdoor fireplace as centrepiece, it surely makes for a great space to host dinner parties.
READ ALSO: Architect James R. Harlan Found His Mid-Century Modern Heaven in Palms Springs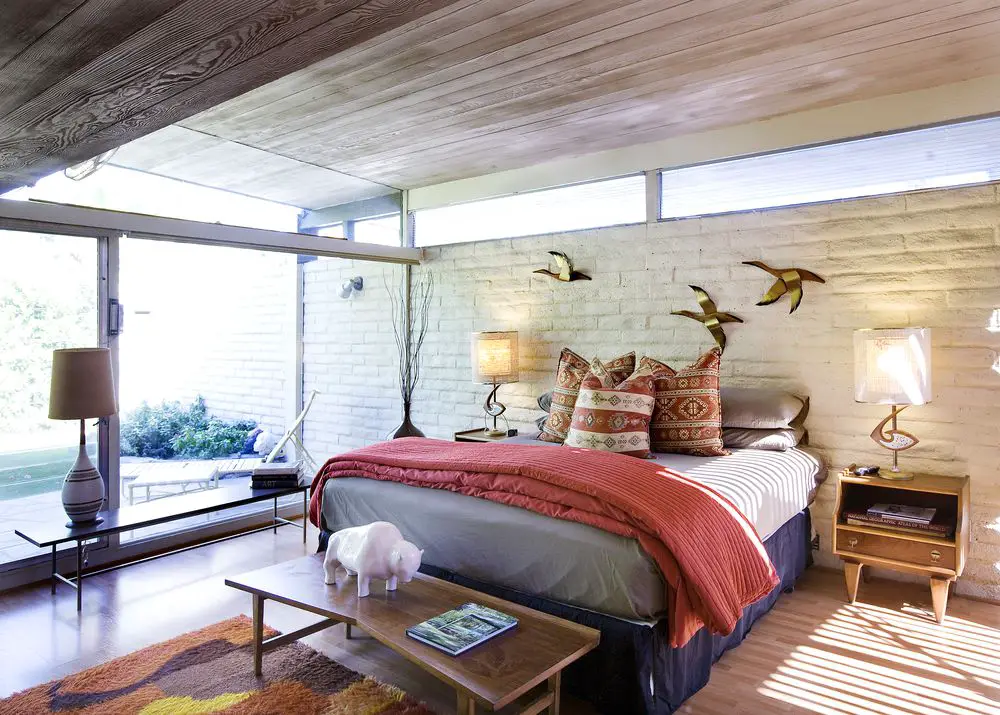 Taking all this into account, it's no surprise the mid-century home has made it on to the list in the National Register of Historic Places, nor that it has made it in Hollywood, most notably in the 2006 film Alpha Dog (best-remembered as Justin Timberlake's big screen debut).
Since it's completion in the fifties, the home has undergone a few changes. Indeed, Williams' own office oversaw renovations in the 1970s. But these all appear to have done little to detract from the essential mid-century brilliance of Williams' design.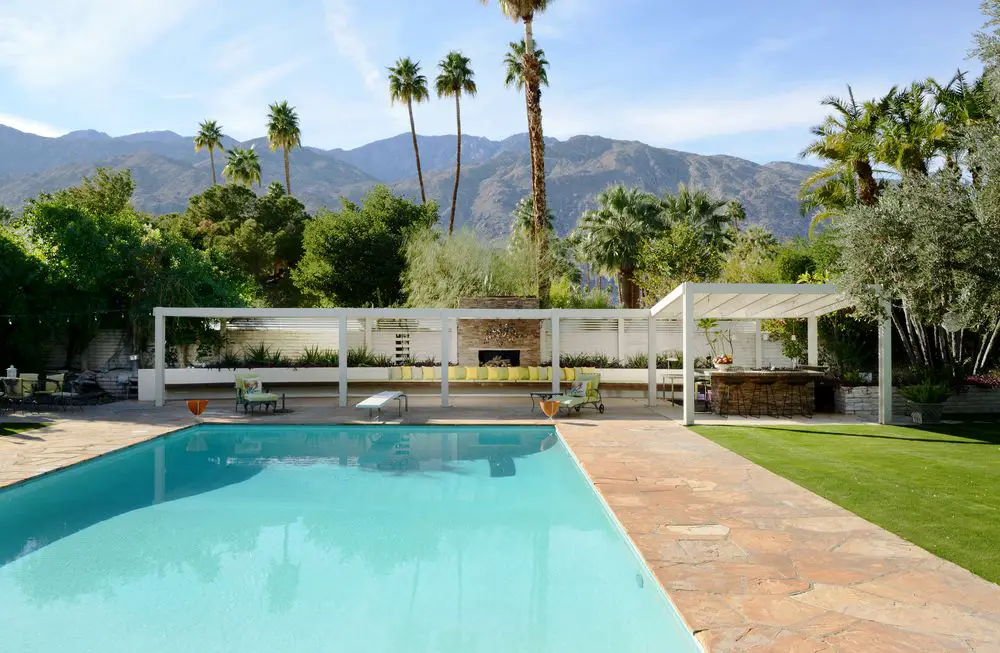 Photos by Dan Chavkin, Henry Blackham and Lance Gerber