The renovation of the Saul Zaik house, is the project that brought Jessica Helgerson Design studio's work to our attention. Jessica is a Portland based interior designer, her approach is a mix of respect for the history of the place and appreciation for modern design.
Today Emily Knudsen,  senior designer and project manager for the "50s Remodel" and "Saul Zaik House" projects, tells us about her perspective on interior design and what drives her during a renovation project.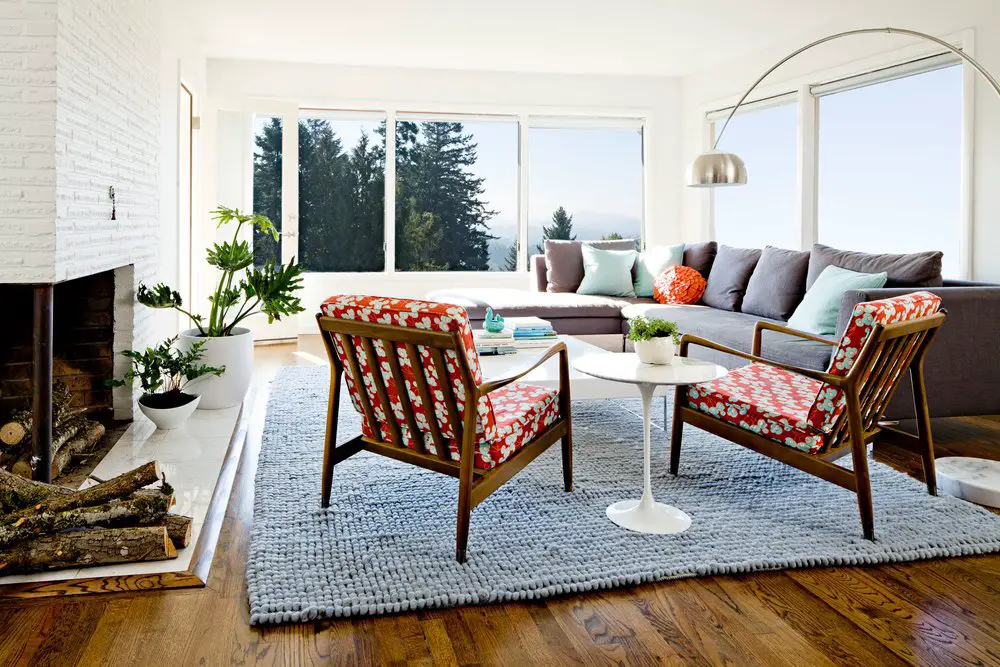 The Jessica Helgerson Design studio is based in Portland, Oregon, a city known for its food and cultural scene. Tell us a bit about what it's like to work and live there and how much the environment influences you in your design choices.
I love living and working in Portland. The city is going through a big construction boom right now and you can literally see the cityscape and neighbourhoods reshaping.
While a lot of that is out of our control, we make a conscious effort to implement timeless design with our work. We design with fresh eyes for modern families and companies, but we don't lose sight of the existing character of the building or space and build on that.
You were the senior designer and project manager for the Saul Zaik house and 50's Remodel projects. Both are 1950s houses. How do you think houses from that decade differ from contemporary ones?
Materiality and scale.
Northwest mid-century houses used a lot of different wood species, often mixing three or four together. The original designers were also able to source structural wood members that are not available now.
For instance, the continuous wood beams that run from the kitchen through the living room in the Saul Zaik house. Those lengths would be very difficult to come by now.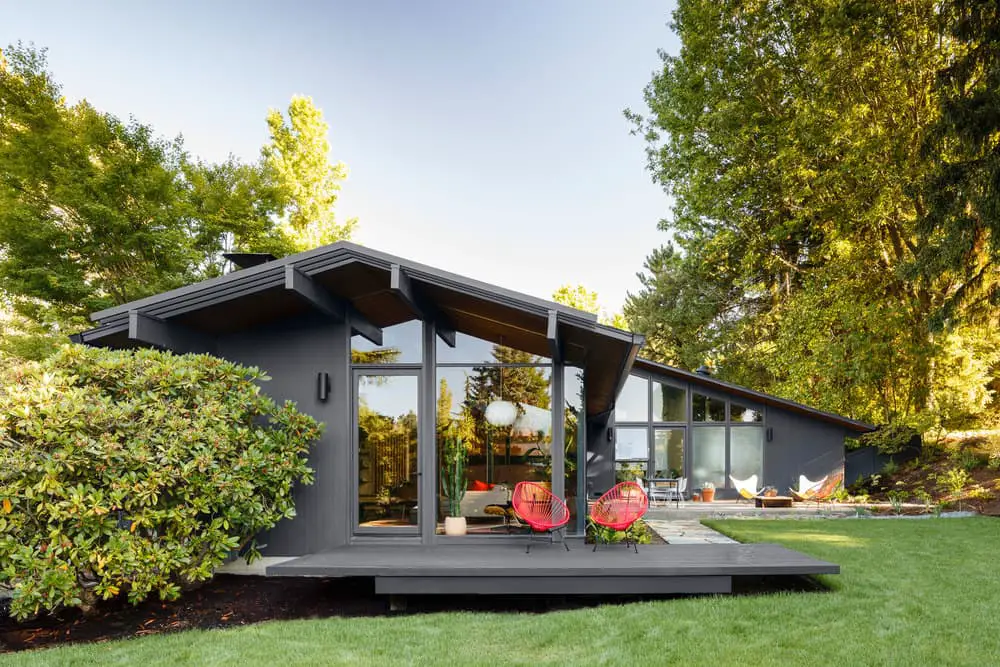 What inspired you during the design process, for both projects?
The existing details were very inspiring. For the Saul Zaik house we had a copy of the original drawing set and also had the chance to meet with the architect, Saul Zaik, at the site. We studied his details and referenced them in the new design.
How did you select materials and colors for the Saul Zaik house? Do you have an insider source that you can share with us?
We used a very simple material palette and repeated it throughout the house.
The fir ceilings are original, we replaced the original hemlock walls with new hemlock, and there are new dark-stained oak floors throughout the house.
Off-white quartz counters, Ann Sacks Savoy mosaics tile in three different glazes and custom plain sawn birch stained cabinets were used in the kitchen and bathrooms.
Where did you find the furniture? And were the clients immediately happy with your choices?
The majority of the furniture in the Saul Zaik house came from the clients previous home.
We did design the built-in family room sectional and it was fabricated here in Portland. We also selected all of the light fixtures.
The 50's Remodel furniture is a mix of new and vintage pieces. There is always some back and forth when selecting furniture, but we ultimately land on selections that we are both happy with.
If you had no limits (time, money, resources), what would your dream project be?
Anything in Copenhagen or Amsterdam. Scandinavian design is very inspiring to me, both the old and new.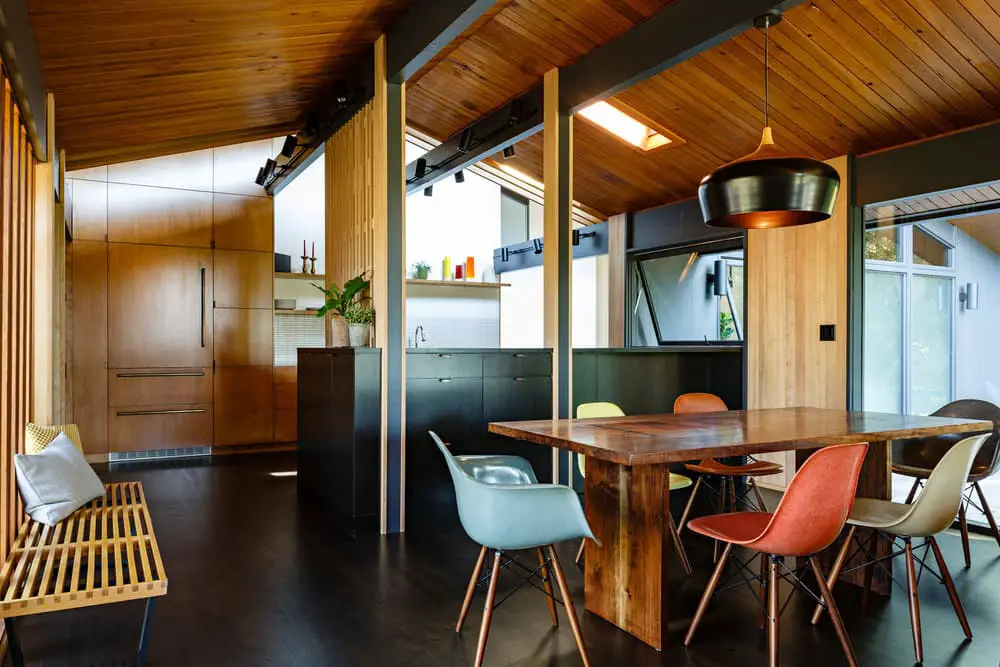 What advice do you have for young designers or architects reading this interview?
Respect and listen to the what exists around your project.
Whether that is the existing building or existing site. There is so much to learn from and respond to if you are aware. And don't be afraid to look for additional design options.
Many times clients will push us for alternatives or add more to the project scope. You either prove that your original idea was stronger or you stumble upon a better solution.
To see more of the Saul Zaik House, click here.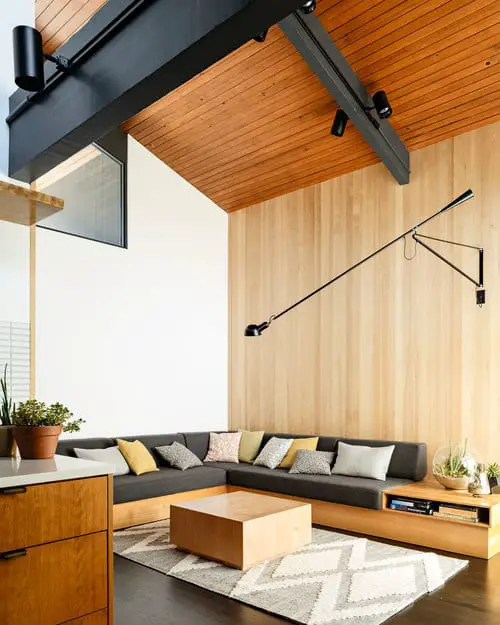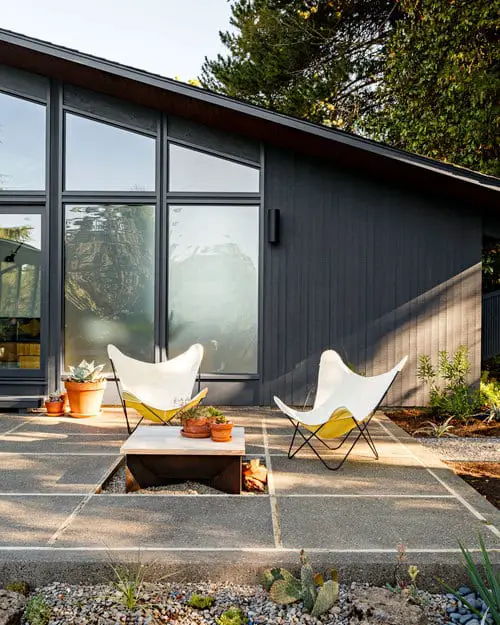 Photos by Lincoln Barbour