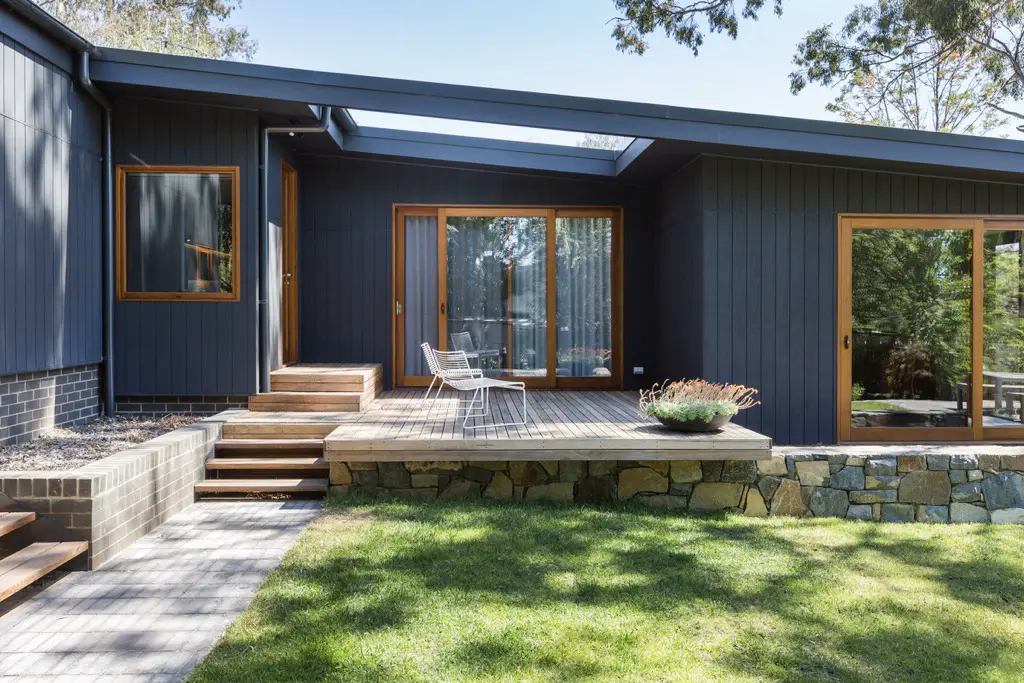 In the Stepping House, property blends into landscape as the materiality of the house respects its backdrop.  Built with stone, timber and charcoal cladding, this bungalow receives a copious amount of light, as it slopes down its site.
Each level of the house has a direct connection to the garden – both spatial and visual. The brick floor guides the journey towards the house, as it defines its circulation system. The materiality and its connection to the landscape is presented by a mix of white, soft green, and timber veneer.
The Stepping House confronted many challenges in its design process. Luckily, its architects were able to turn these constraints into opportunities, embracing these challenges and capitalizing on them to make the Stepping House a truly unique sanctuary.
Located on the edge of the Mount Ainslie Nature Reserve, the Stepping House is conducive to seclusion and peace. At the outset, the house is not quickly apparent, but "sheltered by a robust stone wall that divides public and private and prevents overlooking from the large adjacent dwelling. A narrow slot in the wall and projecting deck are the only clues to discovering the entry."
Being in the Stepping House is an experiential treat. When one is seated, the space feels secluded and private. Yet, when one is standing up, all the spaces appear and feel connected. Public and private spaces were separated by a second axis, where one corridor houses "a series of compact wet areas with generous skylights, and to the other side are modestly sized bedrooms with high set windows that take advantage of the reserve outlook whilst also maintaining privacy from the well-used informal pedestrian track located above the site.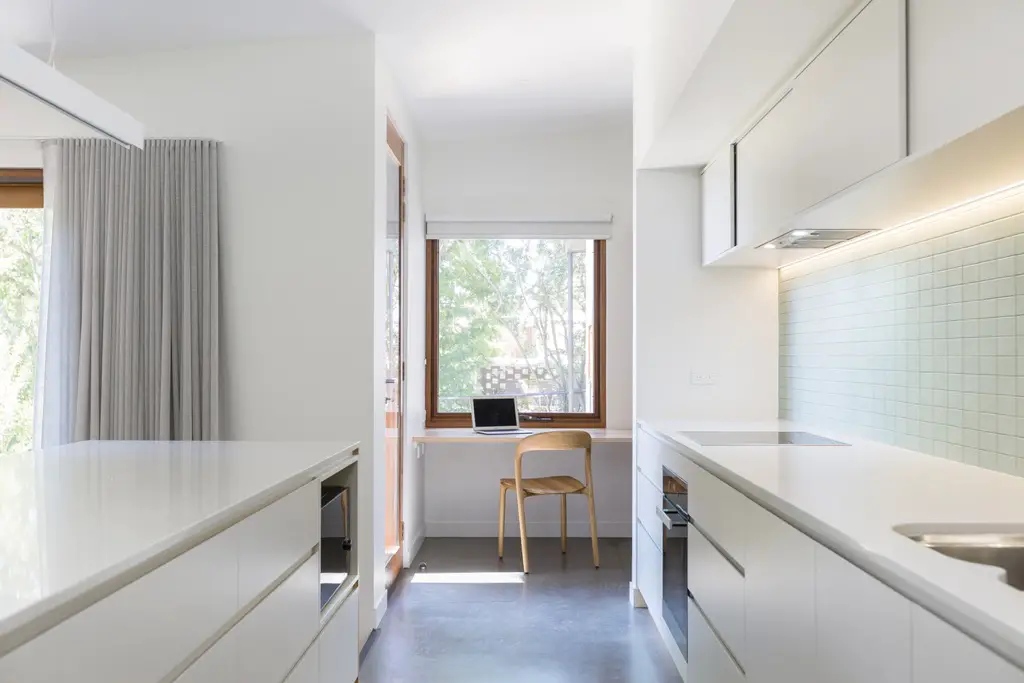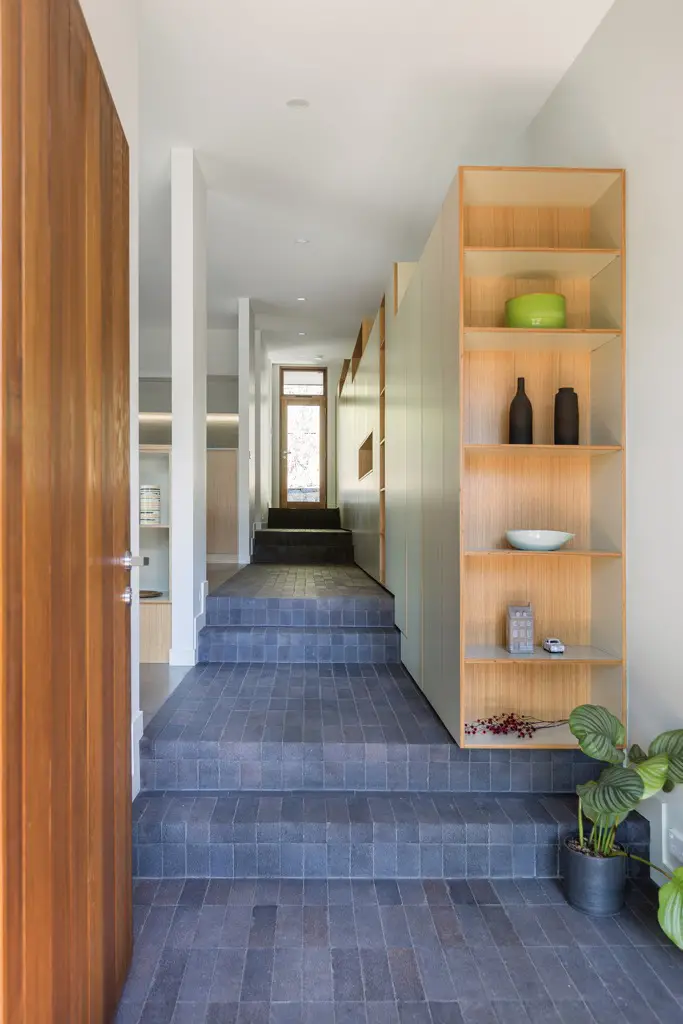 With its atypical site conditions, the Stepping House developed a new footprint to provide the front facade with some privacy. Furthermore, the house integrates key sustainability features.
According to the architects, "Effort was made to retain and protect the significant regulated eucalyptus tree, with two specialised footings and a support beam system holding up the stone wall.
As a result, Stepping House is comfortable year-round, has low energy usage, and is built with a consideration of longevity through its underpinning construction methodology and low maintenance material selection."
The result of these design decisions and careful sustainable integrations is a truly unique house that won the Australian Institute of Architects Act Chapter 2020 Awards under the New Houses category.