Daniel's passion for mid-century modern houses began the same way it has for many others: gazing transfixed at a photo of the Eames lounge chair. The early encounter has led to Luczak residing in a period mid-century home designed by the architect Bruce Daumann.
By the time Luczak got his hands on the house, it was not in a particularly good state. So, after two years' work, with almost every detail custom made and carefully considered in relation to the wider composition, the renovation was quite an endeavour. But Luczak "would not have it any other way".
SEE ALSO: A Mid-Century Modern House in Sydney: Tim Ross
[tabs type="horizontal"]
[tabs_head]
[tab_title] Related Books [/tab_title]
[/tabs_head]
[tab]
[one_third]


[/one_third]
[one_third]

[/one_third]
[one_third_last]
[/one_third_last]
[/tab]
[/tabs]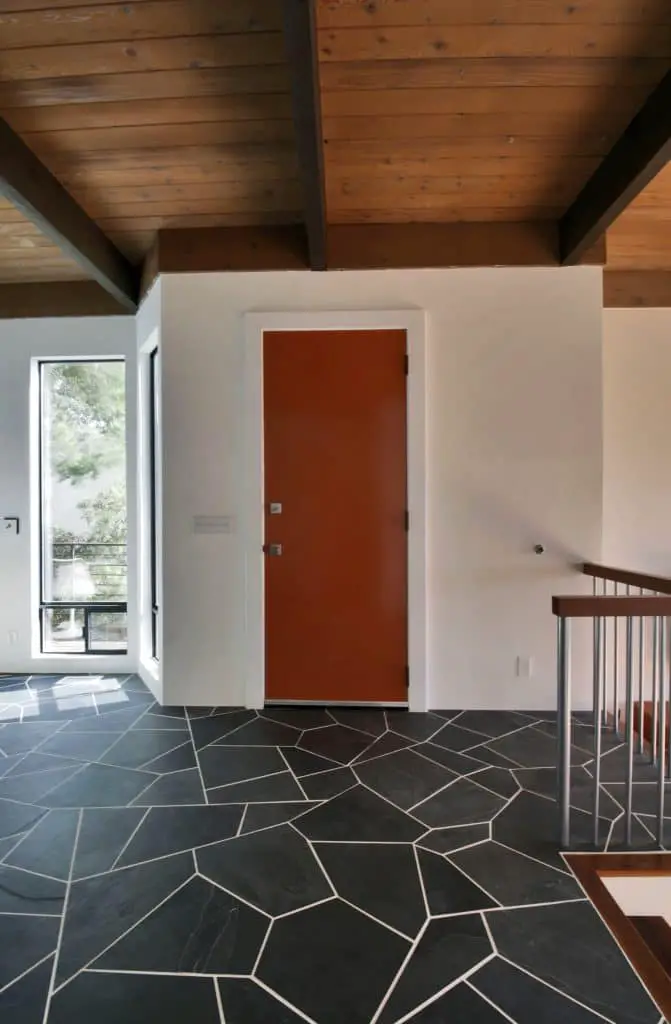 Besides the detailing, Luczak has filled his house with some choice furniture. To name a few, the obligatory Eames lounge chair, an Eero Saarinen womb chair and what is perhaps his most treasured piece, a dining table, also designed by Saarinen, acquired from a neighbour living just 10 minutes away.
To Luczak, the advantages of living in a mid-century house are obvious, the way the house frames the views of the outdoors being especially important to him. In his words: "When I wake up and look out at the views I feel extremely lucky to be living in such a wonderful home."
Do you live in a mid-century or modernist-inspired contemporary house and want to be featured on MidCenturyHome? Contact us with some photos and a short description of your house at: info@midcenturyhome.com