Curves are the first thing that comes to mind when looking at the Lauriston House. Or more specifically, the curves of that remarkable roof. Completed in 2016 and situated in the Kyneton in the Australian state of Victoria, the house was designed by Seeley Architects.
The architects themselves pay special attention to the theme of curves in their description of the house. Before their description even gets to the roof, they describe an "undulating" and "voluptuous landscape" and speak of the "unspoken tension" created between this landscape and the "geometrically aligned rows of olive trees".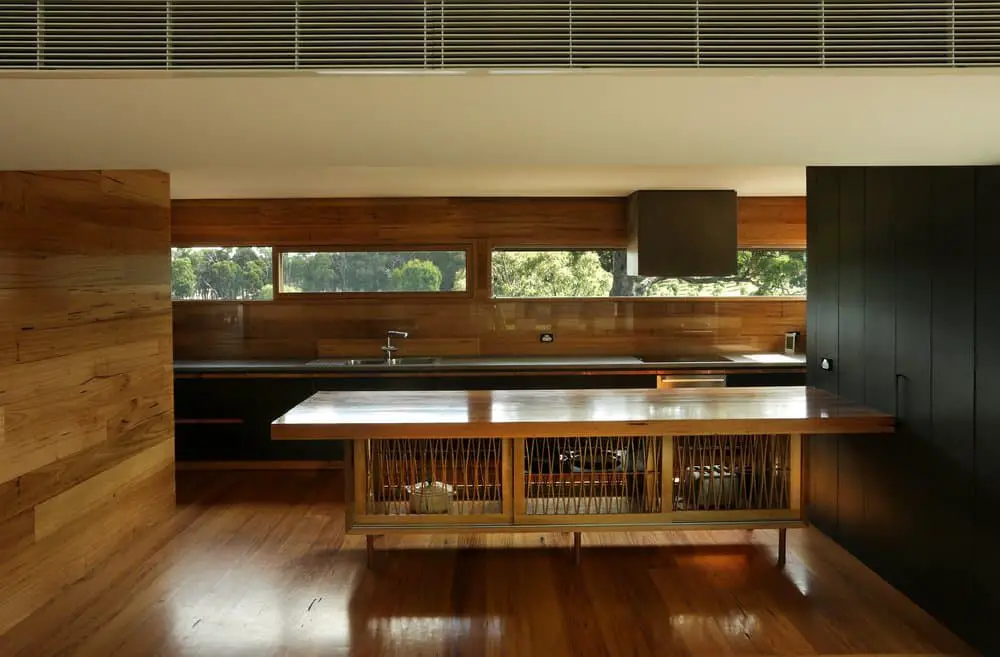 In this context, the "floating, sinuous roof" similarly juxtaposes against the geometric form of the structure it sits on top of.
Here too, the use of locally-sourced, natural materials, and large open plan interior with windows all around, makes for minimal impact on the surroundings.
Indeed, in its roof, in its openness, and in its use of natural, locally-sourced materials, this is a home that really captures modernism's desire for buildings to articulate and converse with the world out there.