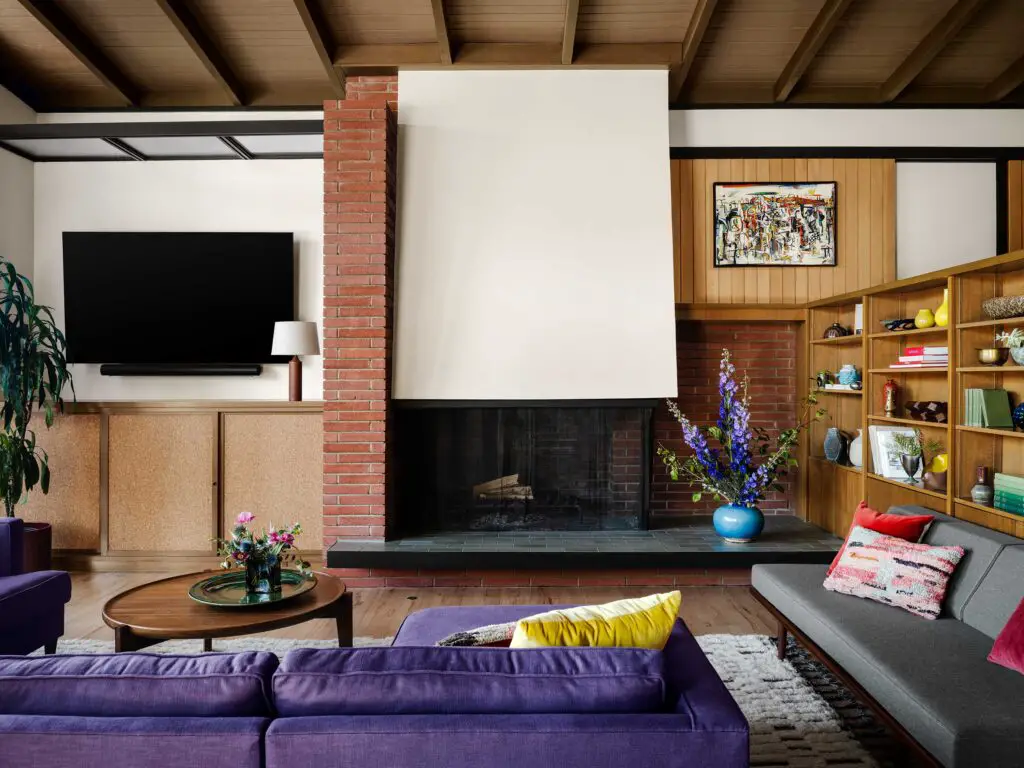 In November 2020 a creative couple, whose professional backgrounds are in show-running and writing, reached out to interior and product design firm Another Human about a house they had purchased in the South Arroyo neighborhood of Pasadena. 
The house in question was the Frank House, a historically protected mid-century modern split-level originally designed by Buff, Straub, and Hensman in 1957.
Another Human collaborated with BLDEN, an architectural and building firm specializing in historical renovations. The goal was to restore the house's original charm while simplifying its finishes to evoke the time period in which it was designed. The project began with the restoration of the entryway, which consisted of 13 different finishes added by different owners over the years. 
One of the notable transformations was in the kitchen. The original kitchen had been compartmentalized with cabinets blocking outdoor views and a large hood interfering with cooking space.
The Another Human team opened up the kitchen using Alvar Aalto's kitchen as inspiration and reutilized the existing cabinets, giving them a new lease of life while retaining the charm of the original design.
In the living room, the architects continued to streamline and update the materials, adding Douglas fir paneling to the walls, cork wall paper on the cabinets, and replacing the tile on the fireplace with warm gray Heath tile. The dark wood flooring was sanded and refinished to brighten up the space.
The primary bedroom saw extensive changes as well. Stained wood flooring was chosen to match the existing wood flooring in the living room, and gray linoleum flooring was installed upstairs in the children's wing. 
The dining areas feature mid-century Danish teak tables and vintage Italian Murano Glass pendant lights, which added a touch of vintage charm and character to the space.
With expert attention to detail and a keen eye for historical accuracy, the Another Human team successfully transformed the house into a mid-century modern masterpiece that both honors its past and supports the lifestyle of its new owners.