It's easy to see why Rudolf Schindler was the first (and so far, only) architect to feature in a solo show at the Museum of Contemporary Art in Los Angeles. Throughout his lengthy career, his designs consistently reflect a sculptural quality that is always unique and often exquisitely beautiful.
Critic Reyner Banham once wrote that Schindler designed "as if there had never been houses before." This description elegantly sums up the special quality of Schindler's approach, which sought to push the boundaries of what a house could be.
The Roxy Roth House is a really nice case in point. Located in Studio City, Los Angeles, Schindler built it for screenwriter Roxy Roth in 1946.
ALSO READ: Leo Hafner's Mid-Century Dalcher House is Charmingly Understated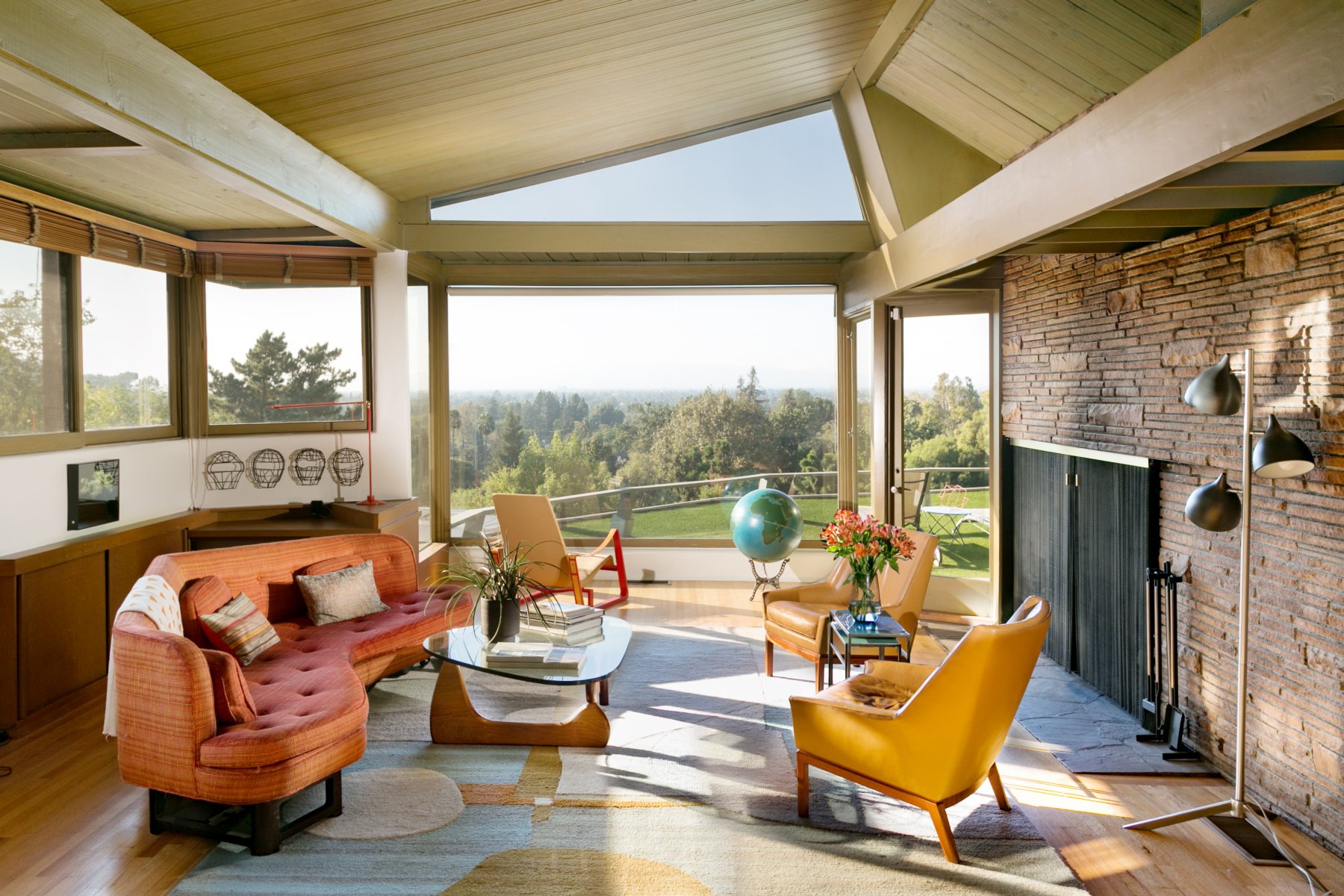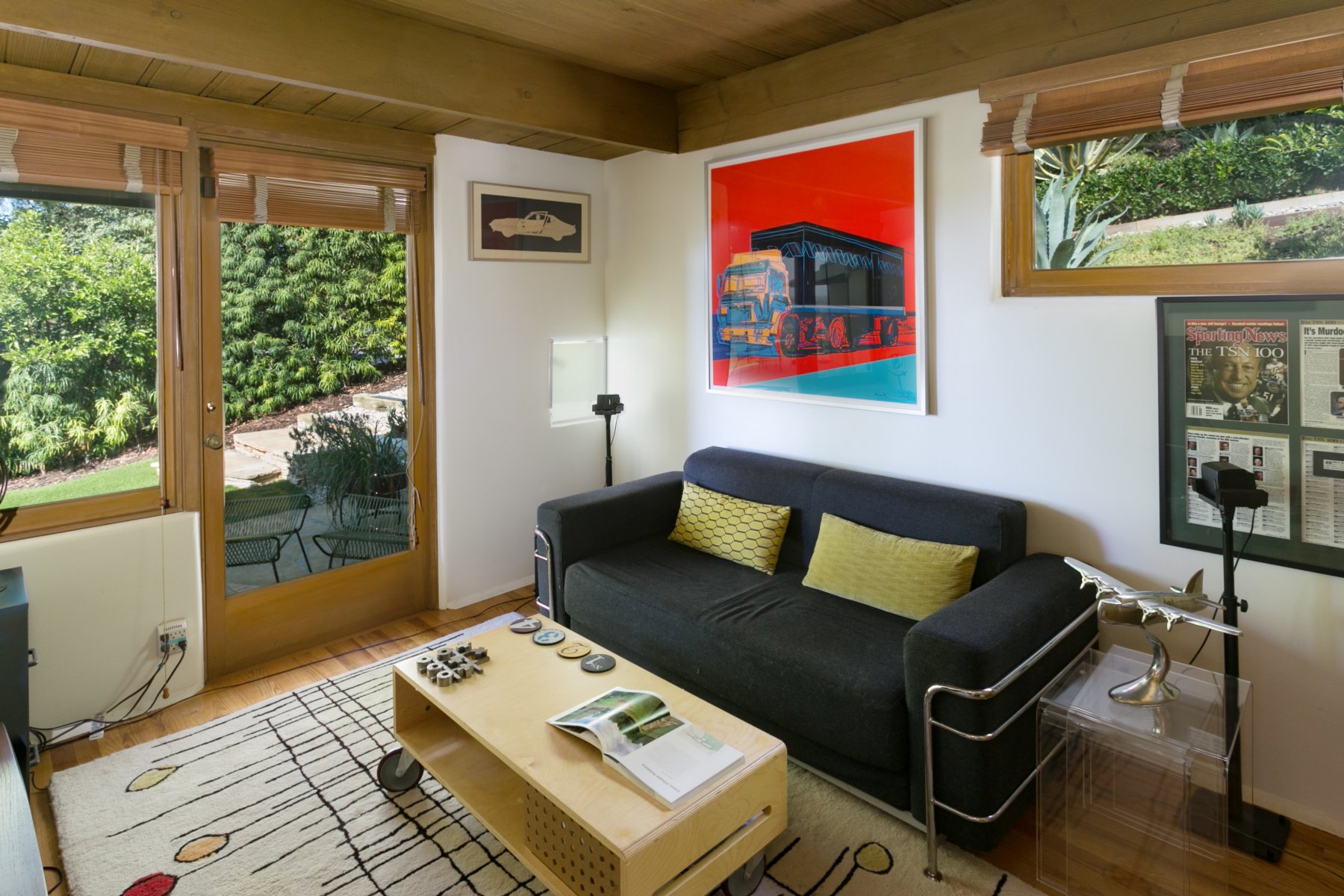 Viewed from the street, the mid-century home bears a striking resemblance to a luxury yacht, with its structure based on a more extensive lower floor which supports a smaller upper floor. Aside from making the house stand out amongst its neighbours, this layout also allows for maximum enjoyment of the spectacular views of the San Gabriel Mountains and surrounding valley.
Moving to the interior, what first caught our attention was the abundance of differently-shaped windows, and the general fluidity of the space. This is helped by fairly sparse furnishing, keeping the waste of space to a minimum.
Mind you, there's some really nice mid-century modern furniture pieces throughout the house, in a soft yet vibrant palette of yellows and oranges, topped off by pieces like always quirky Isamu Noguchi IN-50 table.
Schindler really made a point of emphasising the irregular angles produced by the layout. This is well demonstrated in the living room of the mid-century house: an irregular triangle-shaped clerestory window follows the shape of the roof; supporting beams are positioned at varying heights; and the walls make a geometric curve from the large floor-to-ceiling window overlooking the valley. Put simply, there's not a right angle in sight.
ALSO READ: The Robert Scoren House: Featuring Unique Interior Design from Alexander Girard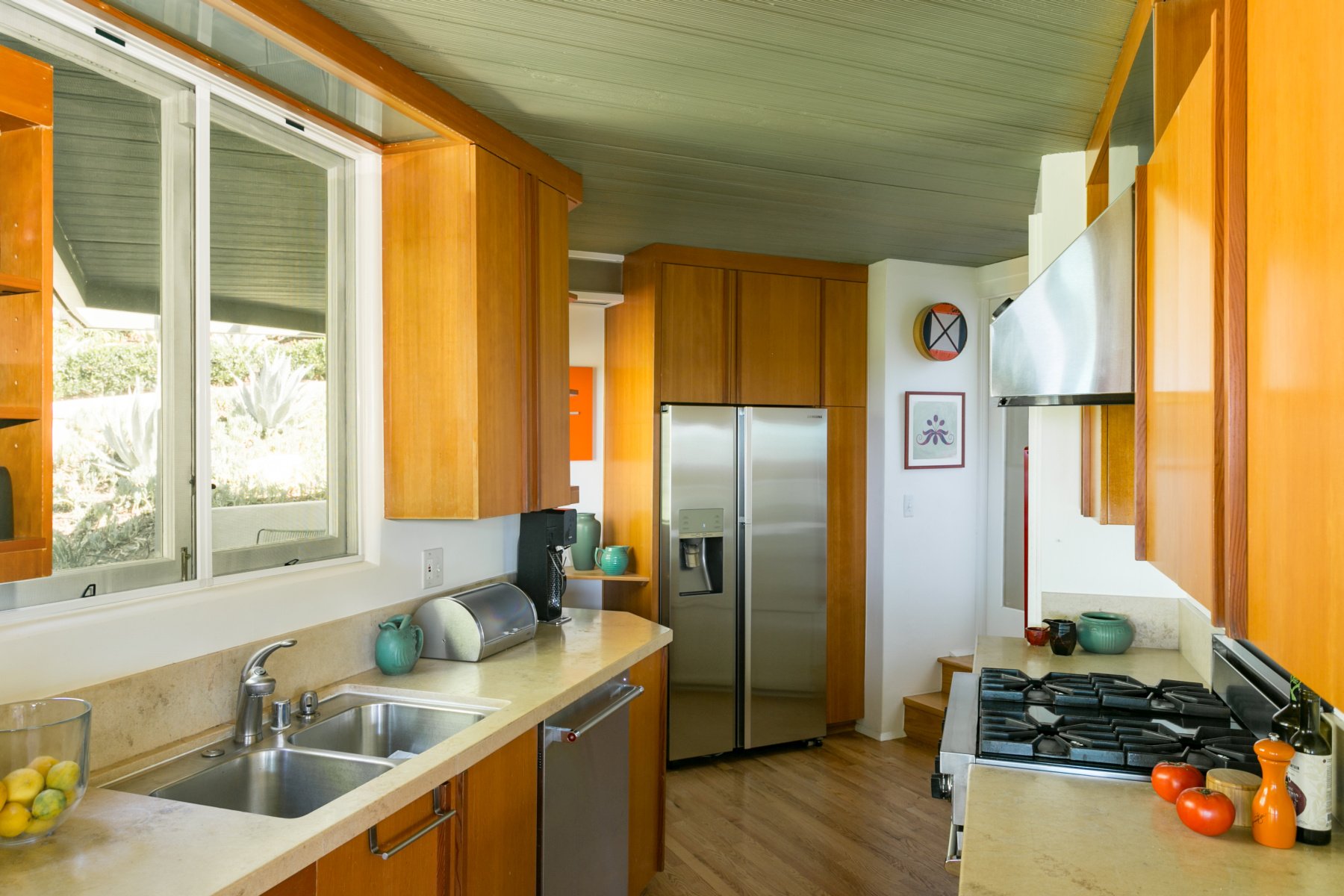 This last point brings to mind an additional notable detail from the architect's background. Schindler was the best friend, and sometime professional rival, of another great early mid-century trailblazer: Richard Neutra (who he met at Vienna's Wagnerschule in 1912). As the Roxy Roth Residence demonstrates, Schindler's work was somewhat softer and more playful than Neutra, whose designs veered more towards clinical precision.
Either way, when it's done as well as these two did it, we're content with either approach!
ALSO READ: Wood Reigns in Modernist House by George Matsumoto