Designed and built by BuildingLab in 2017 for a young family of four, this elegant residence stands in California's Greenbrae. Having undergone a full renovation, the freshly inhabited home now indulges in open space as opposed to a more grim overall feel, where the home was split up by walls that would confine the spaces as well as restrict the pouring in of natural light.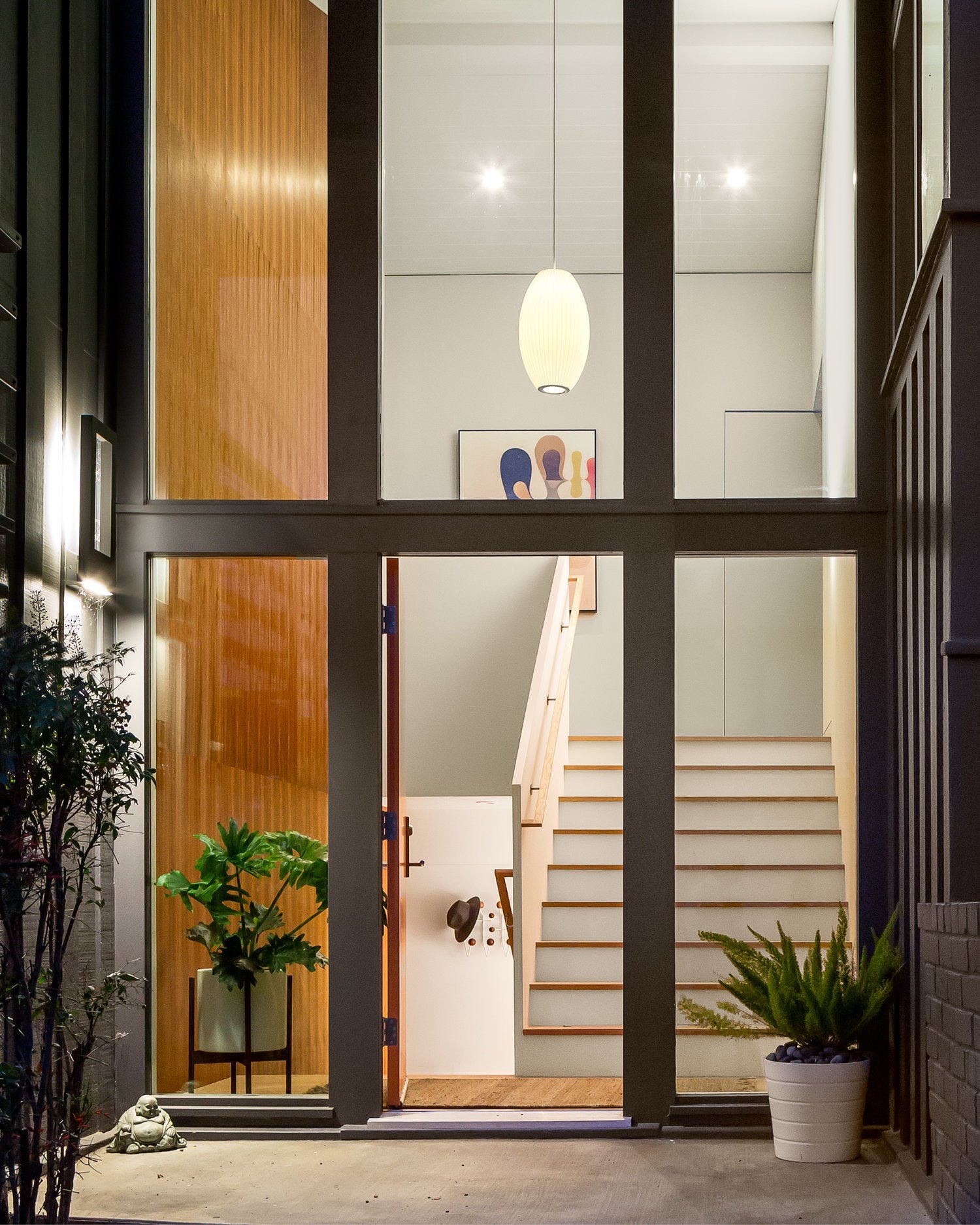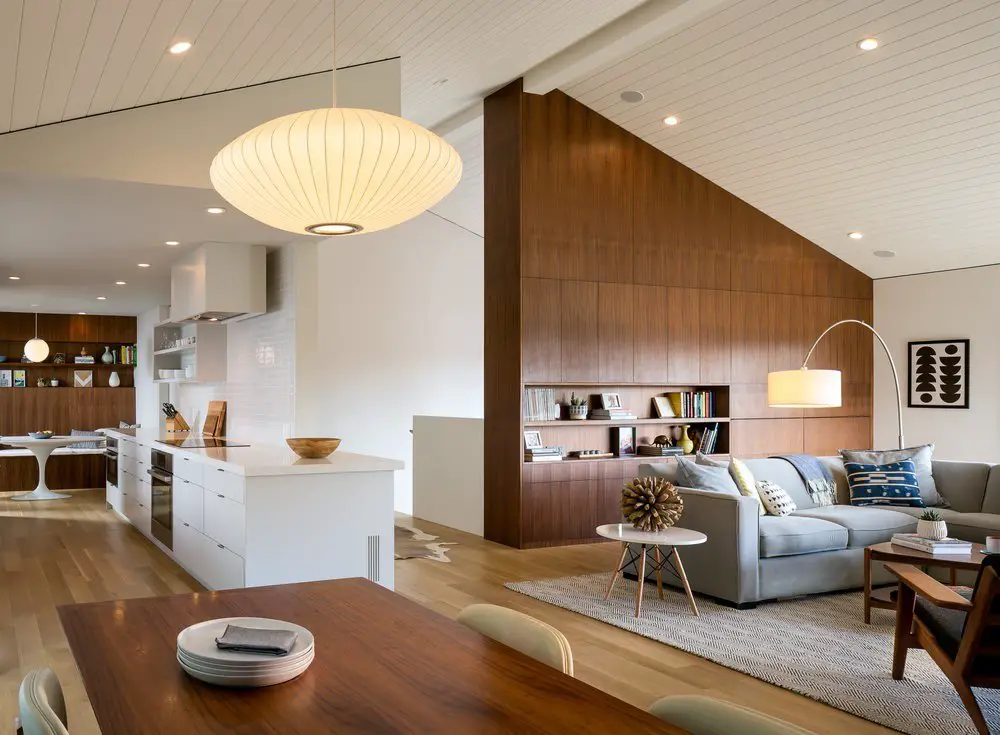 The stunning facade gives a good first glimpse into what more the Paseo Way Residence holds within its walls; Large rectangular windows expose bright white and natural wooden tones from the get-go and upon first glance, the high rise ceilings leave an impression. Warm walnut panels adorn the path from the entrance of the home to the large living space.
READ ALSO: An Eichler Home in Palo Alto, Stays True to Its Original Design
The renovation made sure to open up spaces for more convenient use, lighting up the spaces and cheering up the home as a whole. Removing old partition and cladding paired with high-reaching ceilings opened up an immense amount of free living space.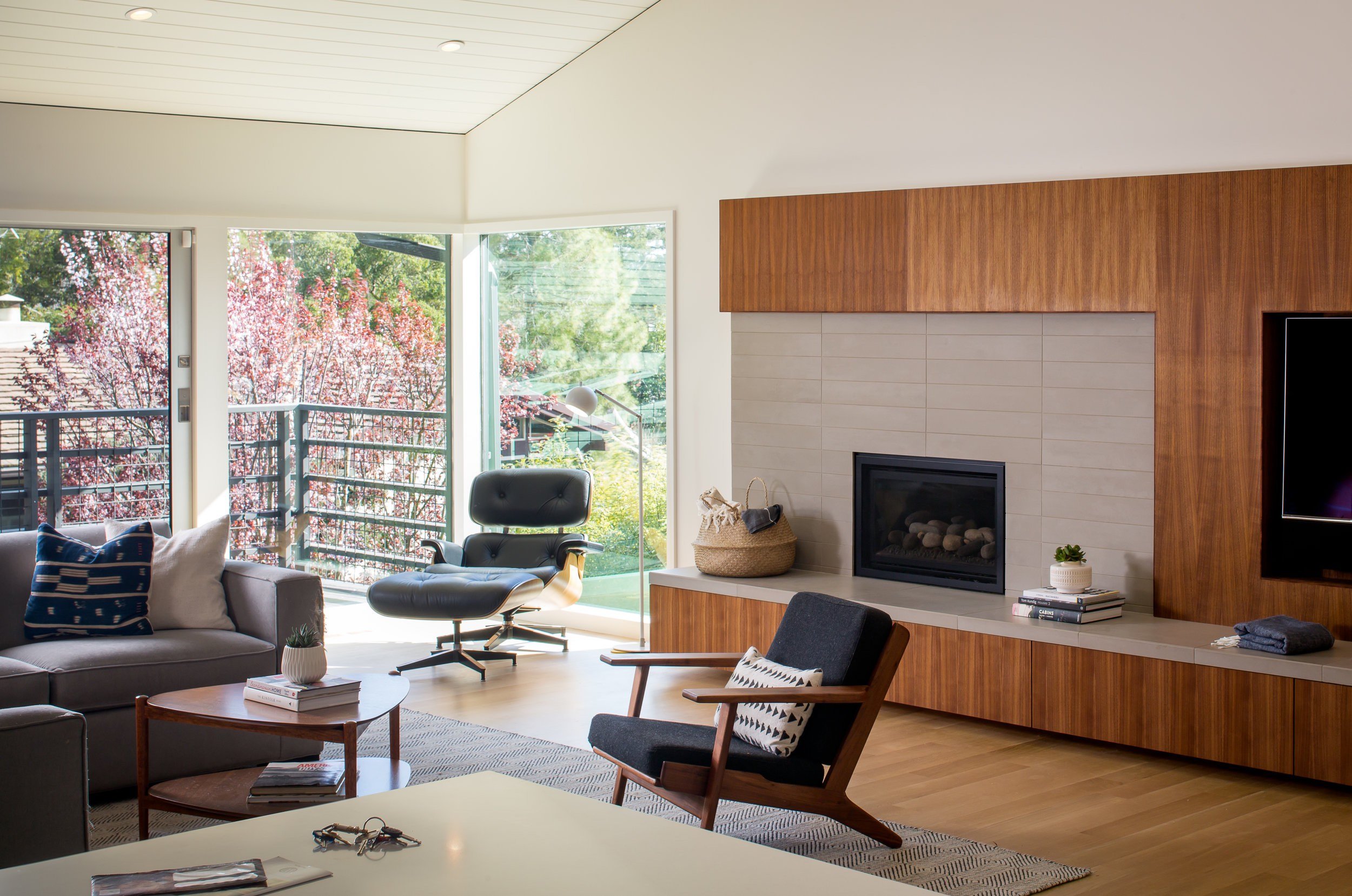 Various textures have been made use of, from the white wood of the ceiling to shiny white brick-like tiling in the kitchen. The interior decor largely draws from modern Scandinavian style, full to the brim with shades of wood and gleaming white, cosy and inviting hues that make use of high contrasts – the hallmark of Scandinavian design.
READ ALSO: Mid-century Modern meets Contemporary Chic: A Matchbox Style Home in Maryland
Take for example the cosy corner in the living room, where a beautiful wooden coffee table stands next to a resting chair, perfect for reading, made with matched wood and black leather upholstery. Situated next to massive floor to ceiling windows that overlook trees and hillside landscape, the relationship with nature is unmistakable.
To add to that note, thanks to the abundance of wood paneling throughout the residence as well as floor to ceiling windows that enable natural light to flood in, both the front as well as the back of the home connect the interior to the outdoors.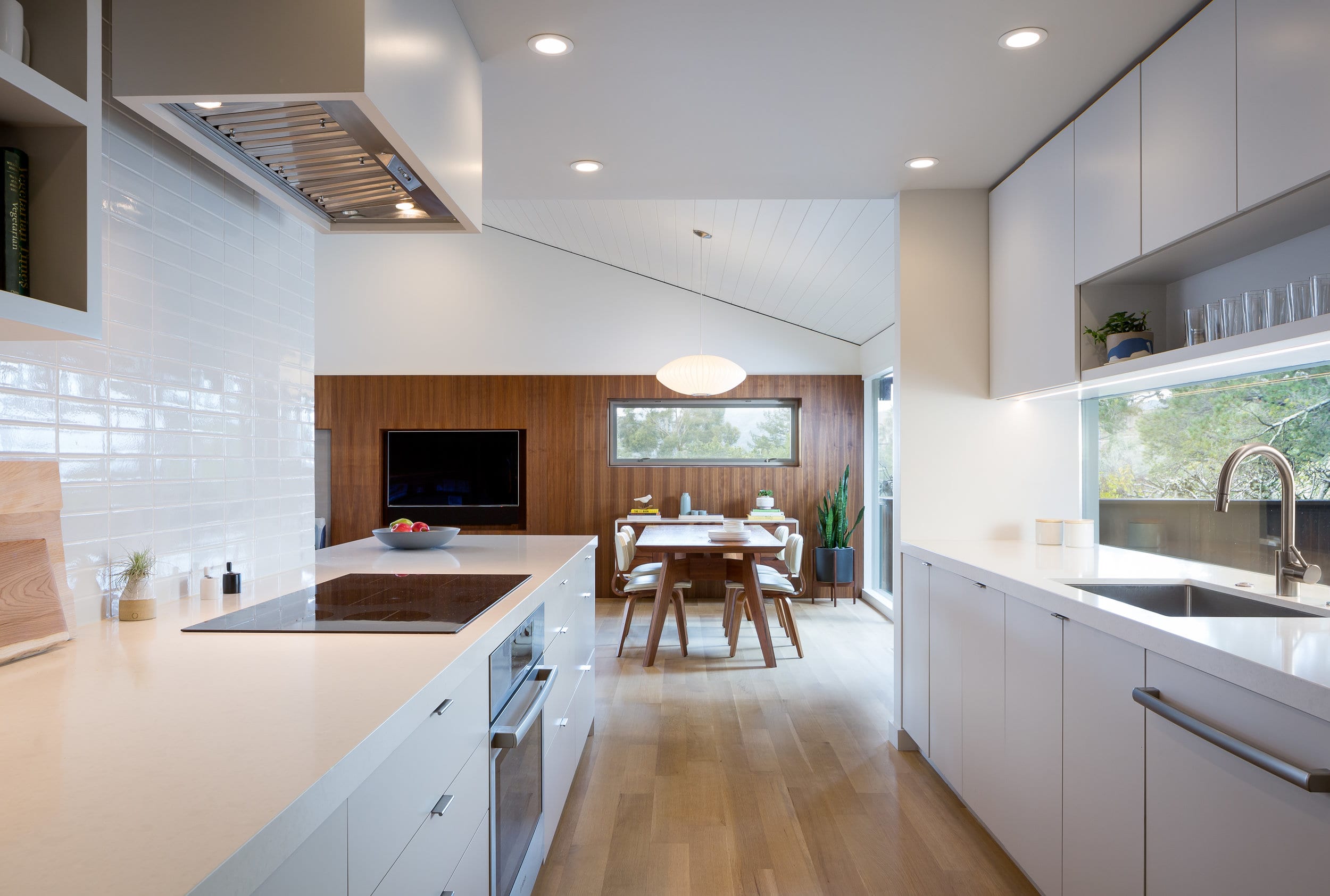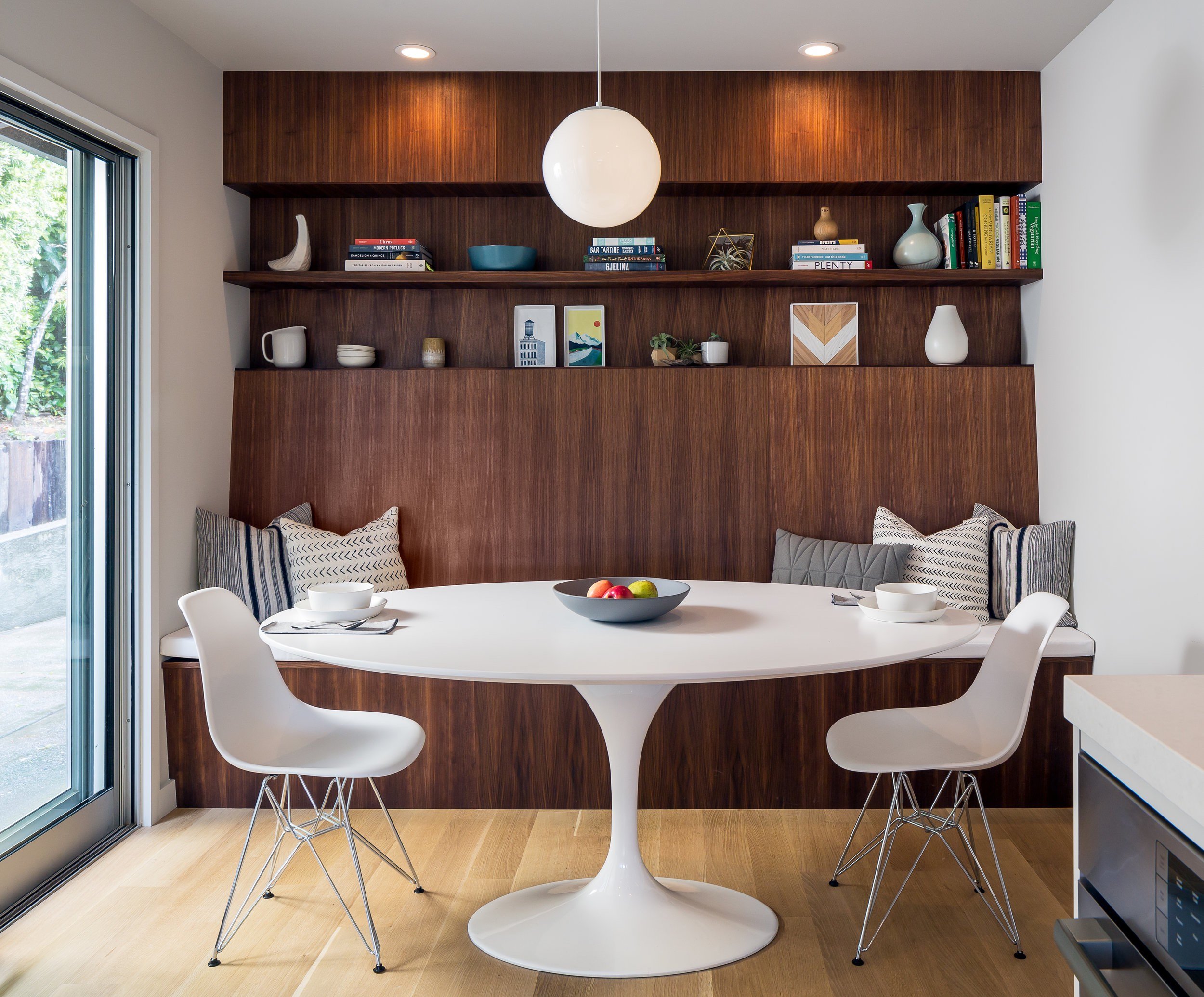 The carefully selected materials and colors used inside endure an organic feel and mimic nature within the home. Overall, this contemporary modern home design has an aesthetic marked by minimalism together with functionality.