Conflict is an integral part of architecture, encountered by designers and homeowners alike during processes of building and renovating. Despite facing a multitude of challenges, AlterStudio Architects were able to flip these shortcomings into victories, which now define The Lakeview Residence. Completed in 2011 in Austin, Texas, this modern home design makes use of the surrounding landscape, revealing more and more the further into the house you go.
Although the collection of live oak trees, steep slope and position of the sun all proved challenging in one way or another, AlterStudio worked around them and used innovative means to come up with solutions and follow through with construction. Not only do the trees naturally cool the house and offer shade; in the patio area, they're also incorporated into the modern home design, rising through the patio and through the roof.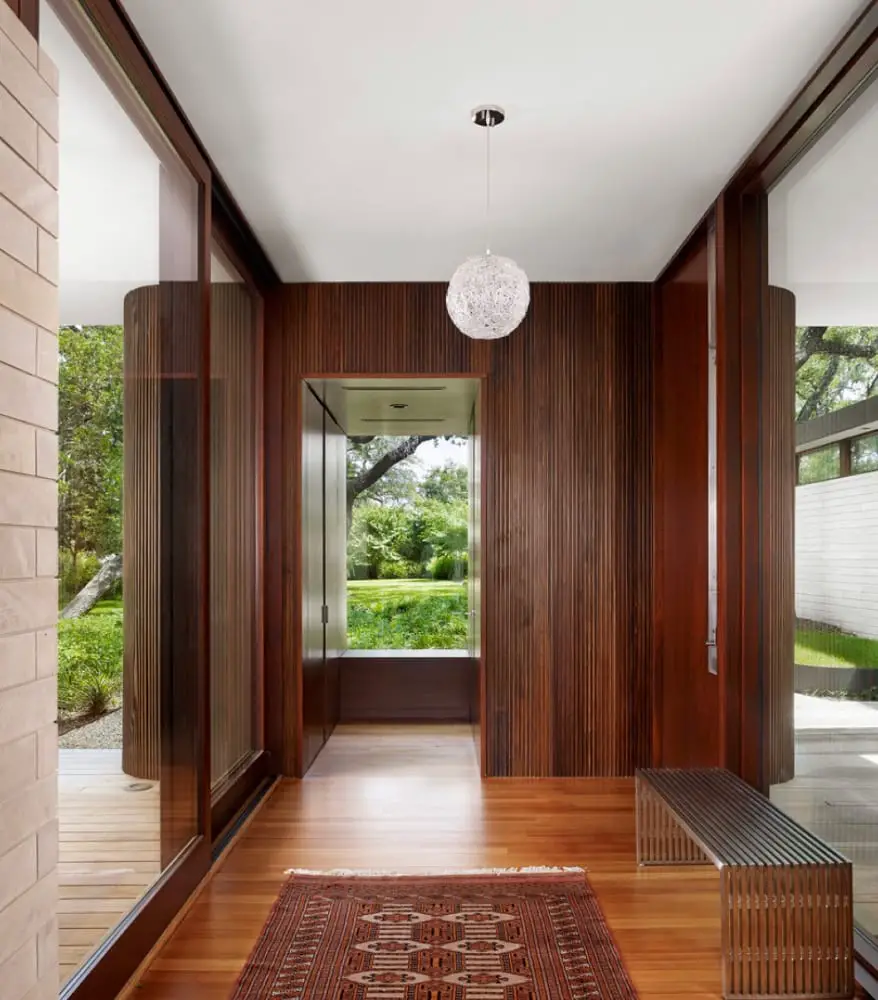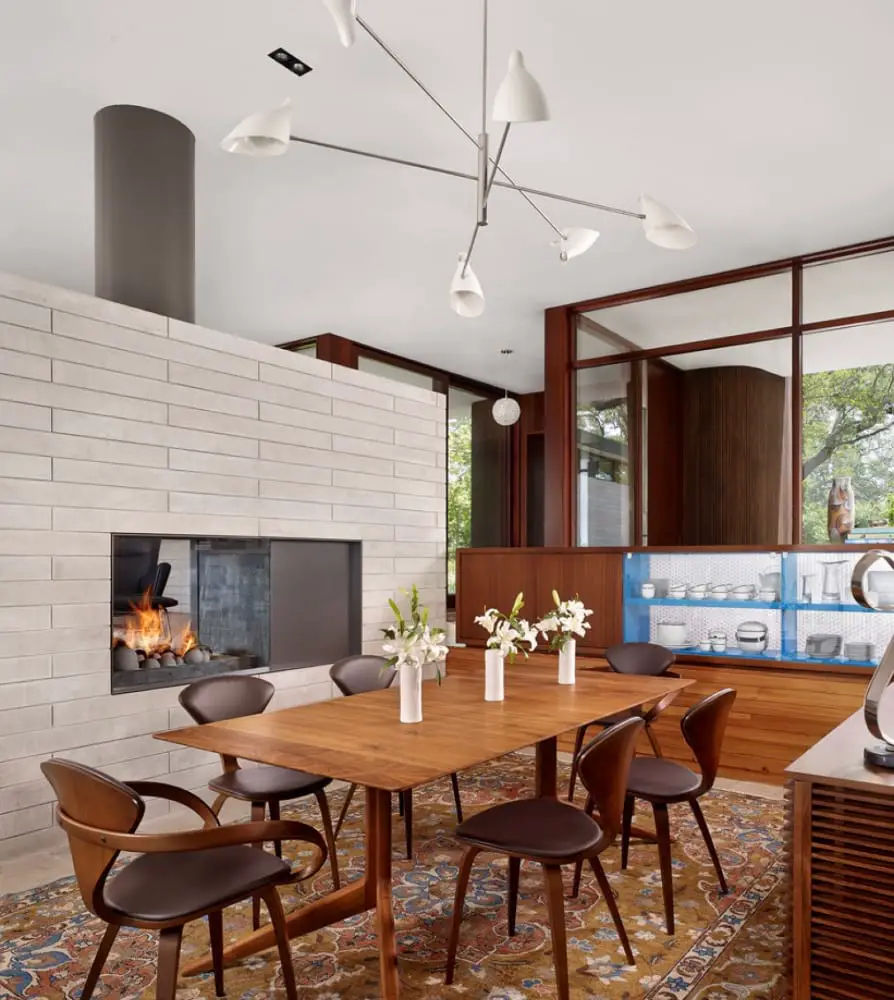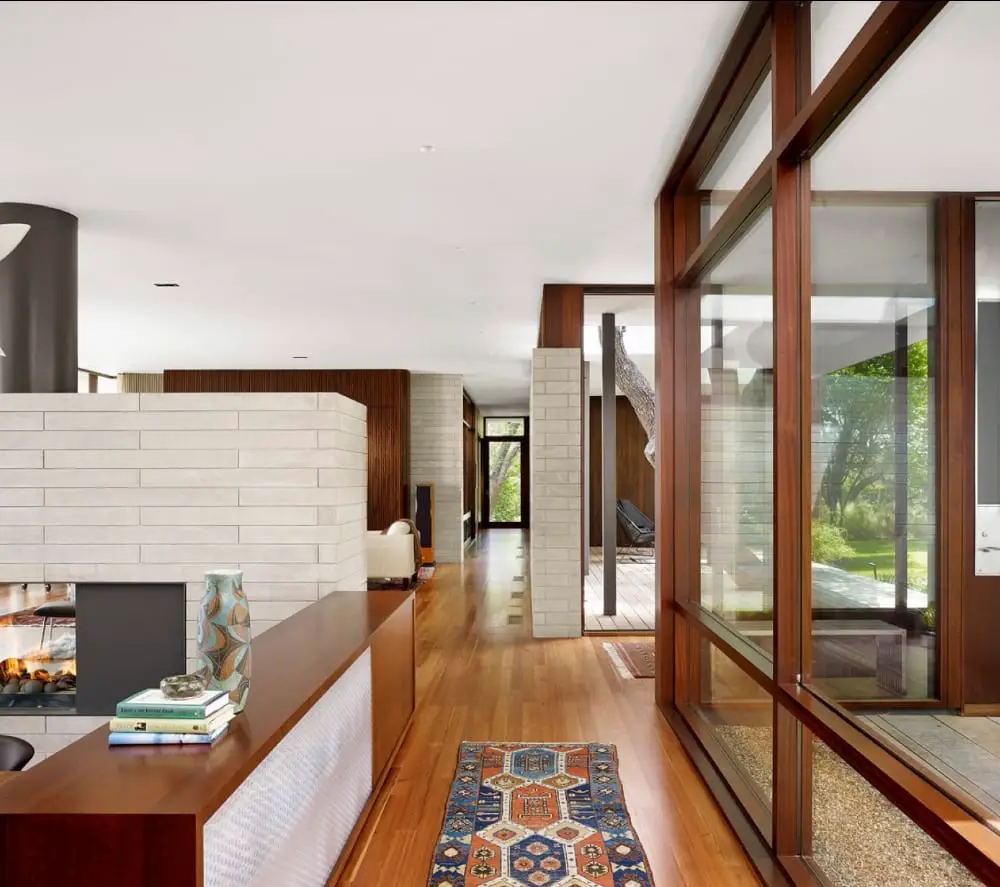 In a recent interview, the client explained, "…others often tell us that they are pleasantly surprised that a modern home can be so warm and family-friendly. That feedback is especially heartening given that, from the beginning, that was our goal." Indeed, the house considers the needs of an active family of four.
The spaces intended for social activity – kitchen, living, dining, and media room – form a generous feel of openness. The large dining room unfolds upon entrance and the rest of the communal spaces follow to left while the bedrooms, office and laundry are tucked to the right corner of the house.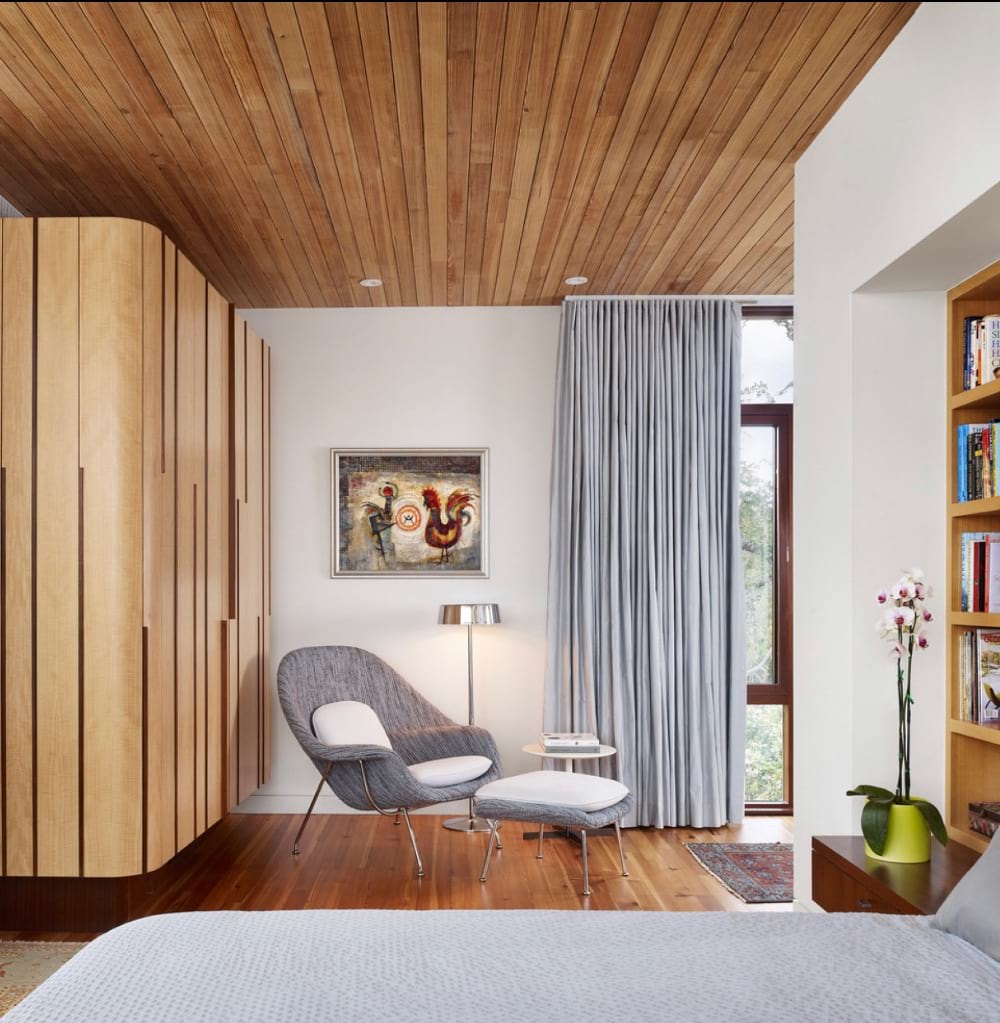 A similar contrast of light and dark colors is put to use inside as well as outside the house. Outside, dark wood and limestone complement the natural landscape.
Inside, white walls and ceilings are paired with wooden floors and window frames. Cream hued brick walls divide spaces while allowing them to enjoy an open flow. A mix of classic and contemporary furnishings, collection of artwork and 19th Century Persian carpets cater a cosy midcentury modern feel.
The main sight to behold, however, is the unbelievable backdrop as seen from the back of the home. An extensive wall of glass separates the open plan interior from the terrace and pool area, where the impressive panoramic view over the Bright Leaf Preserve and up the Colorado river is at its finest.
The Lakeview Residence uses mainly environmentally friendly technologies, including "geothermal HVAC systems, a photovoltaic array, reflective TPO roofing, cellular foam insulation, tankless water heaters and FSC certified and reclaimed woods throughout the building". In addition to all this, the central location of the home and the couple's habit of working from home take the couple's commitment to a sustainable lifestyle up a notch.