Let's be honest, many midcentury houses don't have that sleek Neutra look we all love and aspire to for our houses. Interior designer Jessica Luque calls those houses "midcentury modest", spot on.

Today's house was one of those, but Jessica's team has found its midcentury soul and brought it back to life; after decades of bad architecture decisions and neglect. Read how Jessica approached this project and found the right inspiration.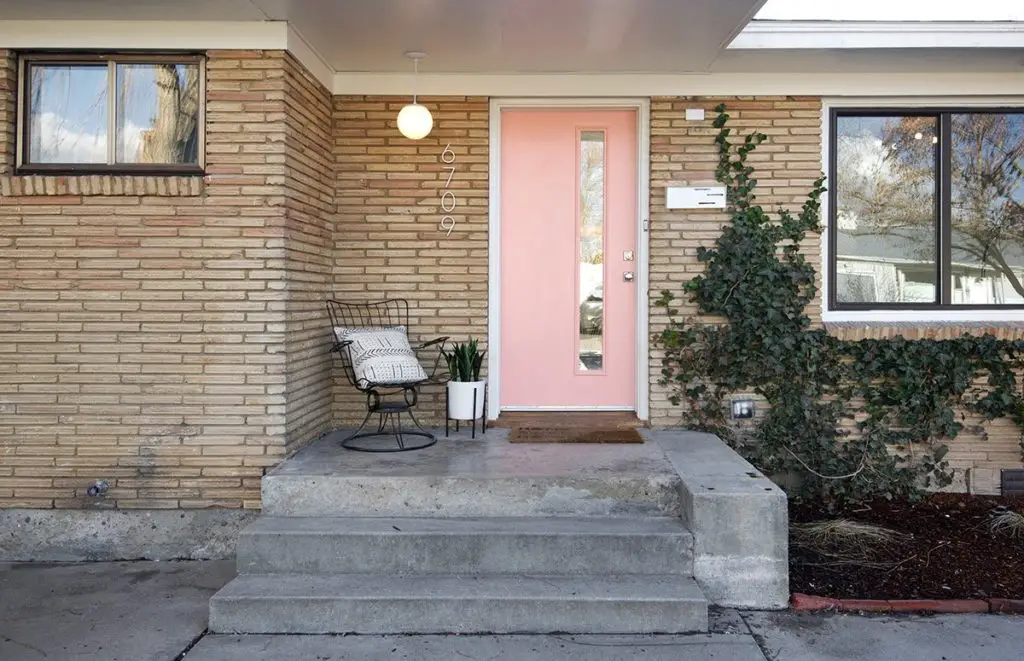 The goal for the Holiday Drive home was to showcase the renovation of a midcentury home that truly felt appropriate to the era. The client gave us full control over the design and end product, entrusting that we knew what midcentury enthusiasts would want and what the market would support.
Several neighborhoods in Boise that were built in the 1950's and 60's accommodate incredible midcentury homes. A minority of these homes were built by fairly well known Boise architects. The remaining, which we call midcentury modest, are mostly ranch style homes.
The Holiday Drive home fits into the latter category. It is a standard ranch style home, lacking in the unique and original features many of us midcentury enthusiasts hunt for. What it did have, that we wanted to save, was the original exterior and unpainted roman brick.
The fireplace inside the front living room, made from the same roman brick, and the hardwood floors needed lots of work. Other than that, the place was pretty sad and run down. The home had been a rental for ten years. An addition was made to the back of the house sometime in the 1970's and the garage was broken up into segments.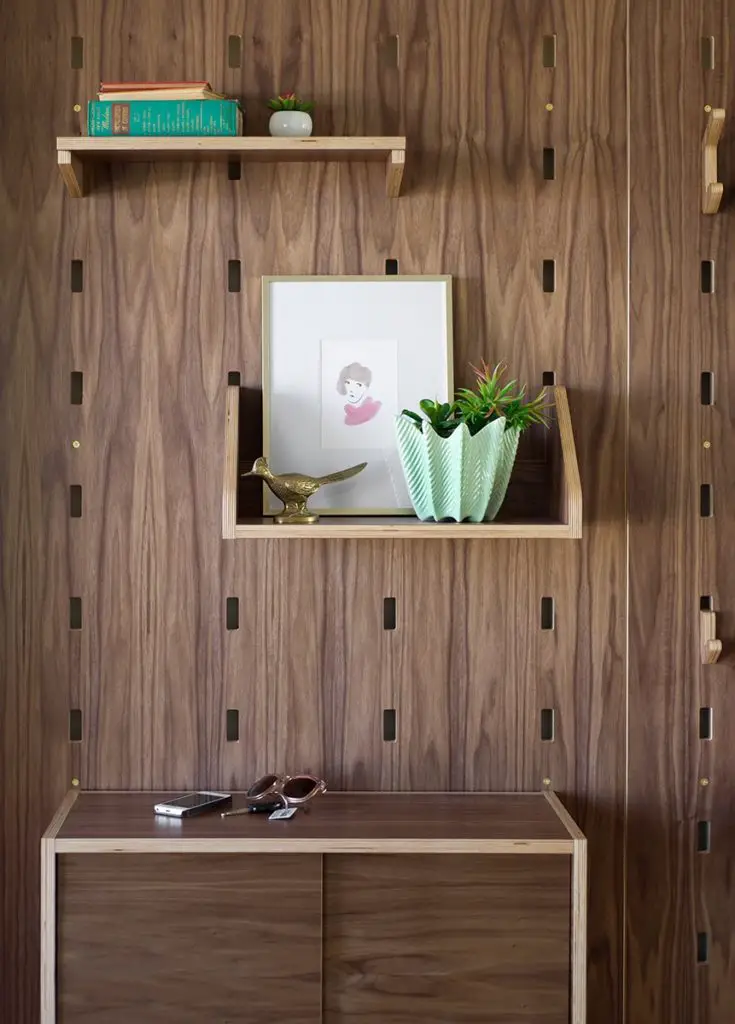 With free rein to do what we want, we decided to push the vintage limits.
Inspired by original Eichler homes, we pulled design elements from some of those kitchens. Not many people in Boise were very familiar with this look, which opened up great conversations and education opportunities, as well as wonderful use of color.
We found a local cabinet maker who was willing to build in a style he had never done before. We added and island and a breakfast nook after reformatting the space and went with quartz counters throughout. We used a white VCT tile with some faint dark speckles. The kitchen was a real hit and it made the type of impression we were expecting it would.
Other areas we spent quite a bit of time designing were the bathrooms. The home only had one really long bathroom in the original footprint. We found a way to get a second bathroom, which we determined critical for resale value. We ended up stealing the entry closet to accommodate a shower and split the bathroom in half, which freed a separate space for a master bathroom.
We wanted to showcase a modern take on the traditional 1950's pink and teal bathrooms. We found a pink tub and sink on craigslist that was pulled out of a remodel. We ended up using them in the main bathroom, mixing them with crisp white tile and another pink mosaic.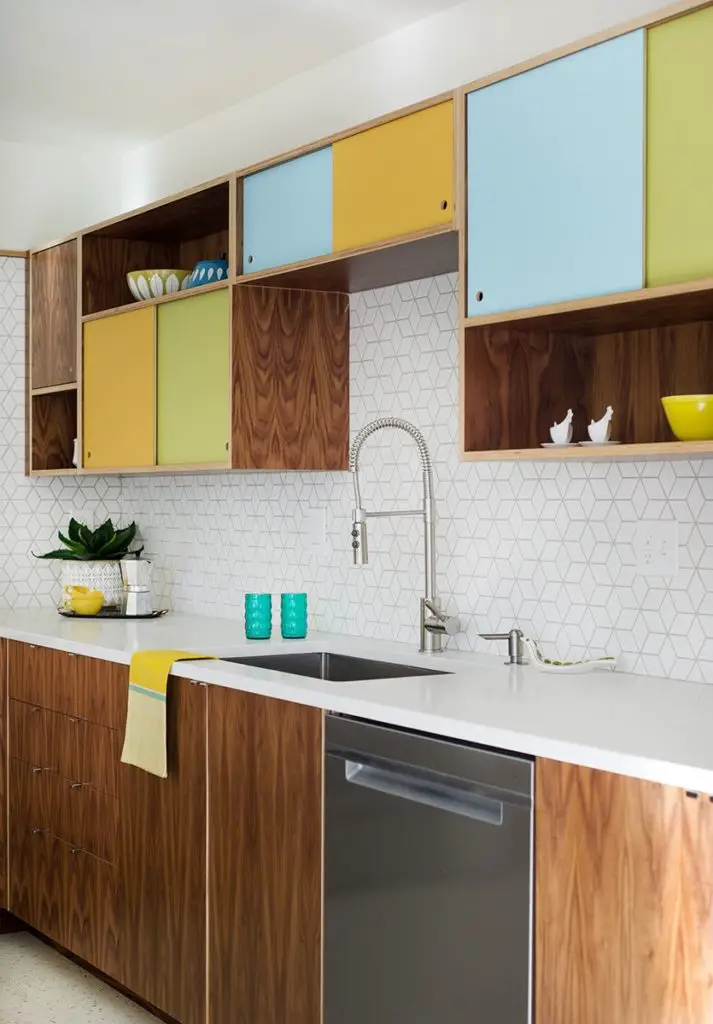 For the master bath, we incorporated teal into the tiles and flooring. We used VCT tile as the flooring for both bathrooms, kitchen and laundry rooms. It is an inexpensive material and something that was used quite often in midcentury homes.
Other midcentury elements we added were in lighting. We salvaged old lights from the bedrooms and added new lights that felt era appropriate but a little more fun than you would see in a standard home. In addition to some basic landscaping, we replaced the front door and exterior lighting as well.
We listed this home in January of 2018 and were overwhelmed by the reception it got from the Boise community. We truly feel like it inspired a whole new appreciation for midcentury design and architecture; we believe that this project alone converted even more folks to midcentury enthusiasts.
Clearly there is a desire in our market for more of this type of work and we are happy to be one of the few providing this service here in Boise.