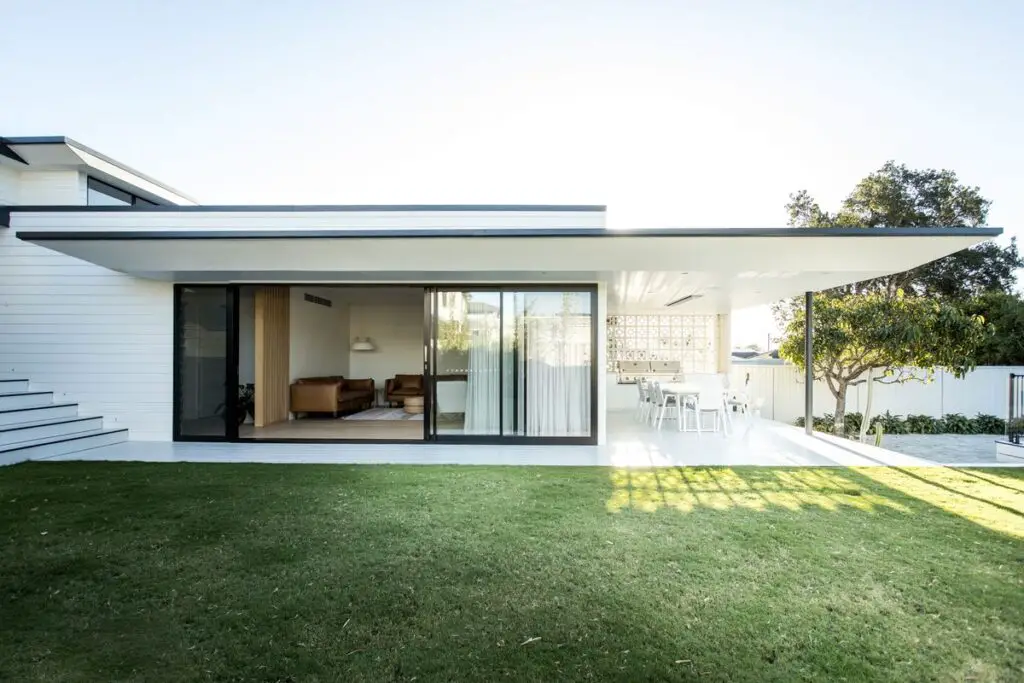 This contemporary home design is the result of a fabulous transformation by Fabric Architecture of a well known 70s red brick Australian classic.
Tired and dated from inside and out, the project involved extensive alteration and expansion to the home. The outcome of the project is a stunning, light filled house just a stone's throw away from coastal escape in Shelly Beach, NSW.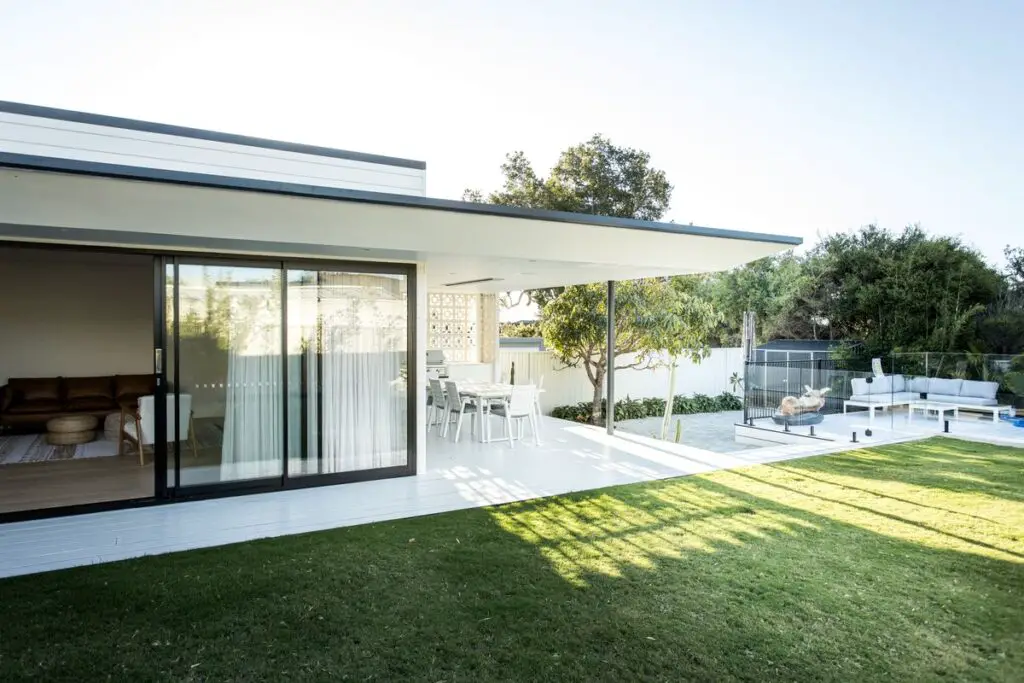 The original design featured a red brick facade, narrow pathway to the entrance of the home and a clerestory roof, when looking from the street view. Now, "the design consists of a low scale private street frontage that takes from the simplicity of the new Japanese aesthetic."
A garage fit for two has been added to the right end of the house and the unkempt narrow stone pathway has been replaced by neat light grey brick drive.
The Pop Up House receives its name from its fresh gleaming extension: "a double height, light filled space has been incorporated via a large "pop up" into the existing core of the home where the stand alone kitchen pod and dining area is situated." 
The home's luminous kitchen has a minimalist composition and the space makes use of natural materials and crips, clean lines. Aside from the light wooden floors and wood detailing on the large kitchen island, the space is completely white, right down to the color of the faucet.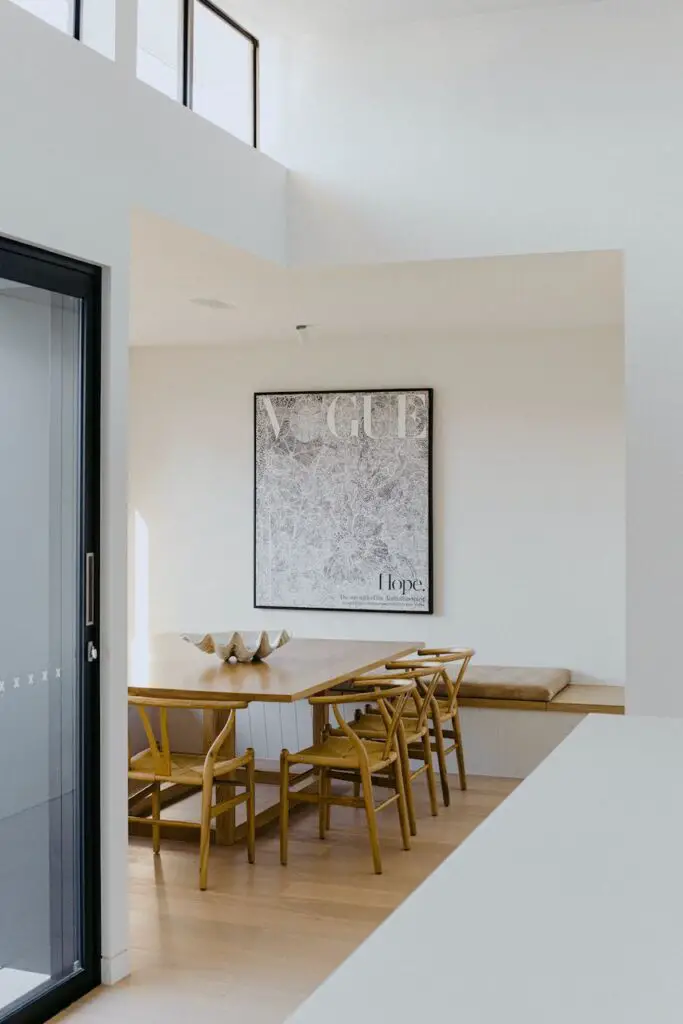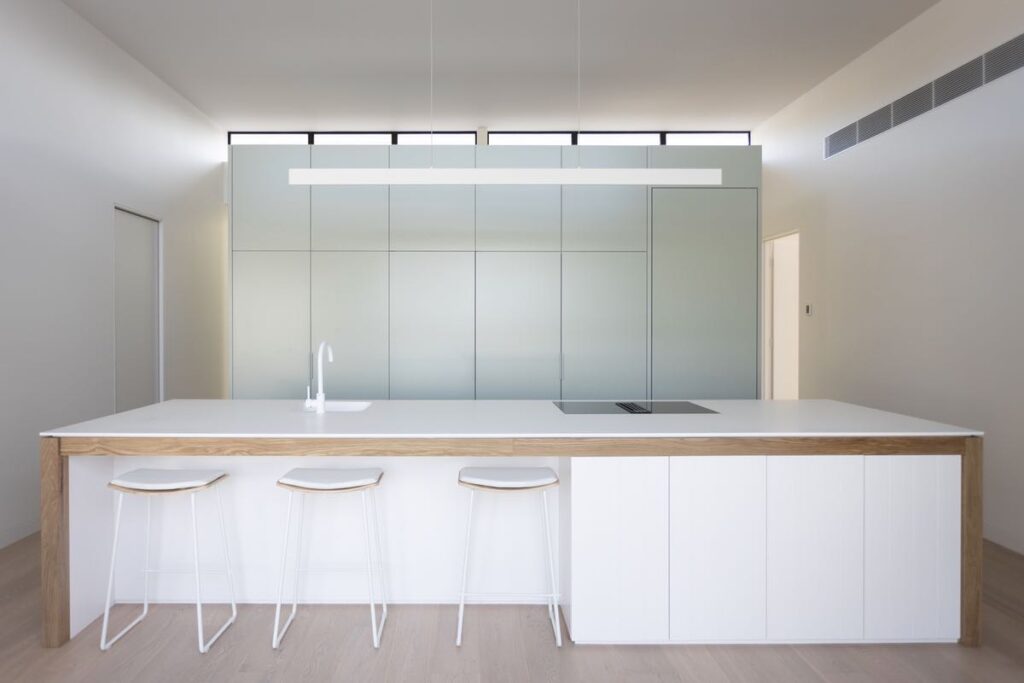 Thanks to a great amount of windows, there is no scarcity when it comes to the flow of natural light throughout the interior spaces. Rows of windows on two levels invite light to pour into the kitchen and dining room. From the living room, floor to ceiling glass doors slide open to the backyard. 
"The rear of the home consists of a low scale pavilion that is incorporated into the rear yard and pool, creating an open living/entertaining area where the young family seek to relax and give the children space to roam."
The light color palette flows throughout the home, including the private quarters. In one of the bedrooms, wood shelving and a desk have been cleverly sunken into the wall to create more space. Here too, a slim horizontal window adds that extra bit of natural light to the room.