Text by Brooke Hodge
From February 10 through March 25, 2023, renowned Laguna Beach gallerist Peter Blake will be in residence in the stunning Palm Springs home designed by influential Desert Modern architect William F. Cody for his family in 1946 and completed in 1952.
With masterworks of art and design from his collection, Blake, an expert in West Coast minimalism, has created a series of interior vignettes that are in perfect dialogue with the stunning glass-and-steel architecture.
Works by noted Light and Space artists Lita Albuquerque, Peter Alexander, Larry Bell, Gisela Colon, Helen Pashgian, Phillip K. Smith III, and DeWain Valentine, among others, are on view throughout the home.
Design is represented by important pieces by Joe Colombo, Vladimir Kagan, Antoine Philippon and Jacqueline Lecoq, Angelo Mangiarotti, Carlo Mollino, Gio Ponti, Afra and Tobia Scarpa, Jorge Zalszupin, Marco Zanuso, and others.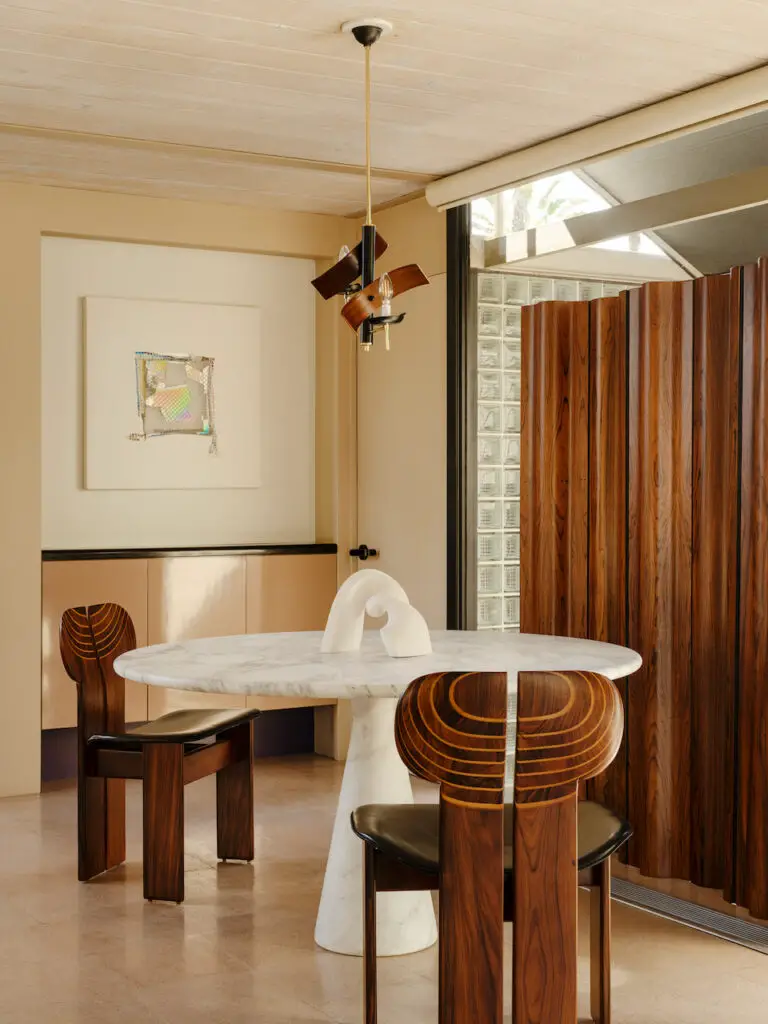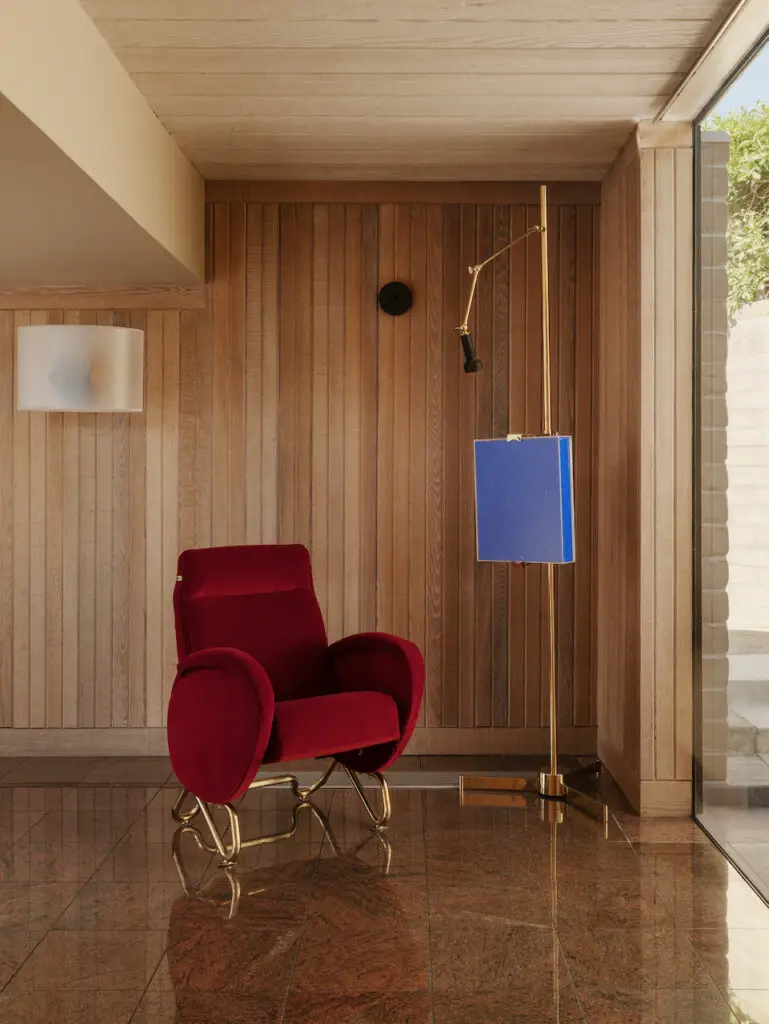 This exclusive presentation is the brainchild of Keith Markovitz, of Palm Springs's TTK Represents/Compass real estate team, who worked with the homeowners, designers NOMOS
RED, to make this unique opportunity possible.
The home is open by appointment from February 10 through March 25th and is available for
visits and events. Peter Blake will be present to talk about the works on view. Whether in town for Modernism Week, Indian Wells, or Desert X, this is an opportunity not to be missed!
Photos by Lance Gerber