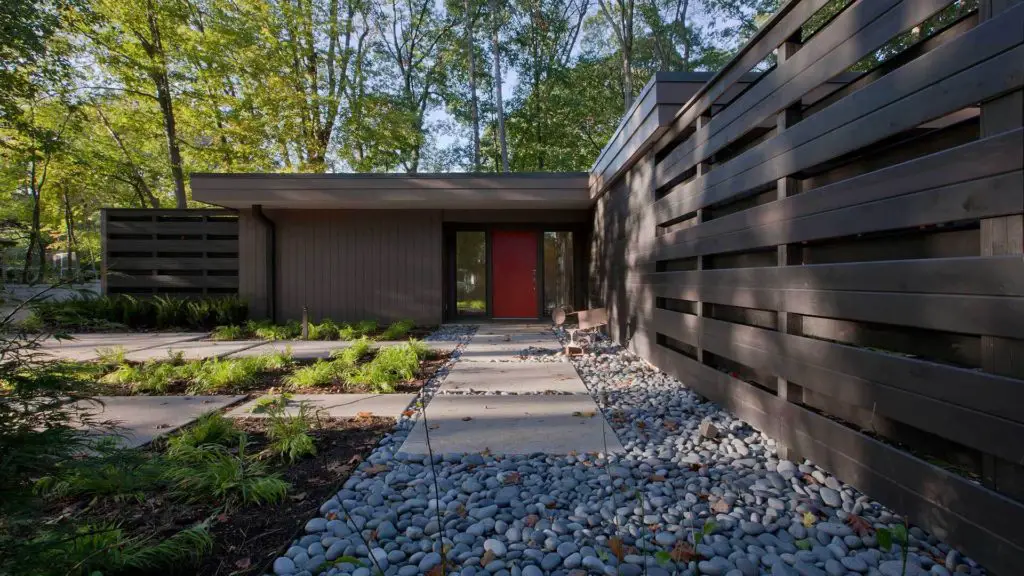 Close by Williams Creek and Meridian Hills, obscured by Indiana's densely wooded area, stands a midcentury residence. By the time current homeowners purchased the home in 2015, the 2,260 square foot residence had lost much of its original splendour. Teaming up with HAUS – a boutique design studio of Indianapolis Architects – the designers and clients sought solutions to carve out a family home suited for modern living while remaining true to the home's original character.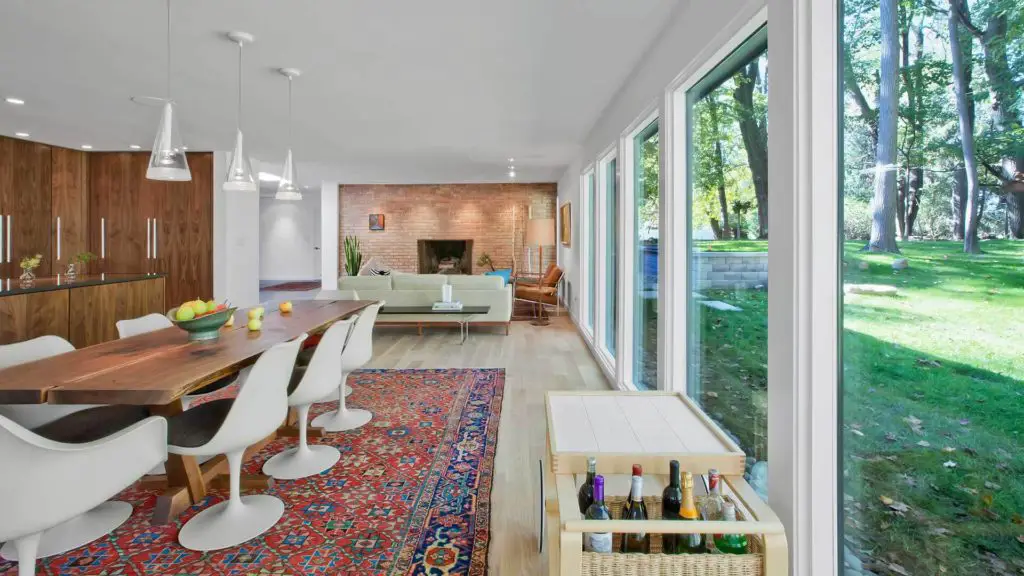 The iconic home was originally designed by local architect Bill Wright. Built in 1956, the home remained pretty much in its original condition for decades. The only updates were made in 1967, which were minor. Under the Midcentury Renovation project by Haus, a total of 340 square feet were added to the 3-bedroom residence.
Major transformations include a complete redo of the home's exterior, roof as well as the interior. A new multipurpose room was added next to the foyer. The original home featured cork floors, which were removed entirely. Fitted wood flooring bedecks the open plan kitchen and living and dining room areas. The entrance, on the other hand, features slate tile flooring.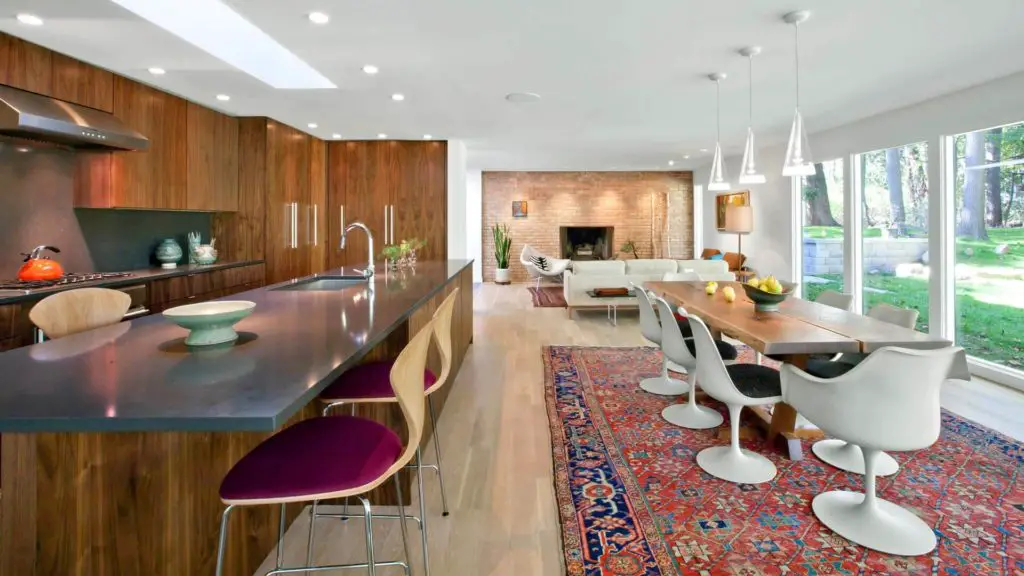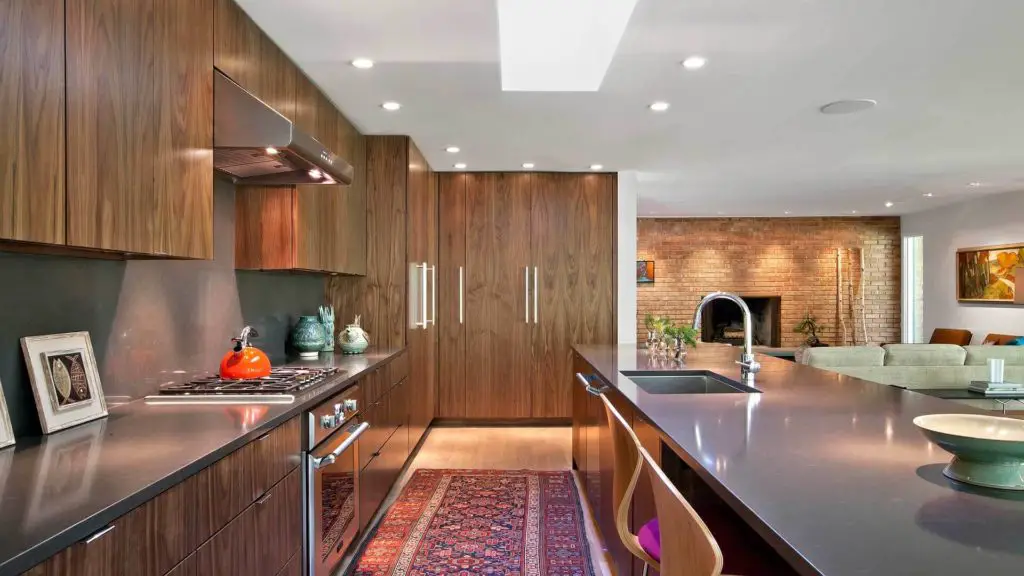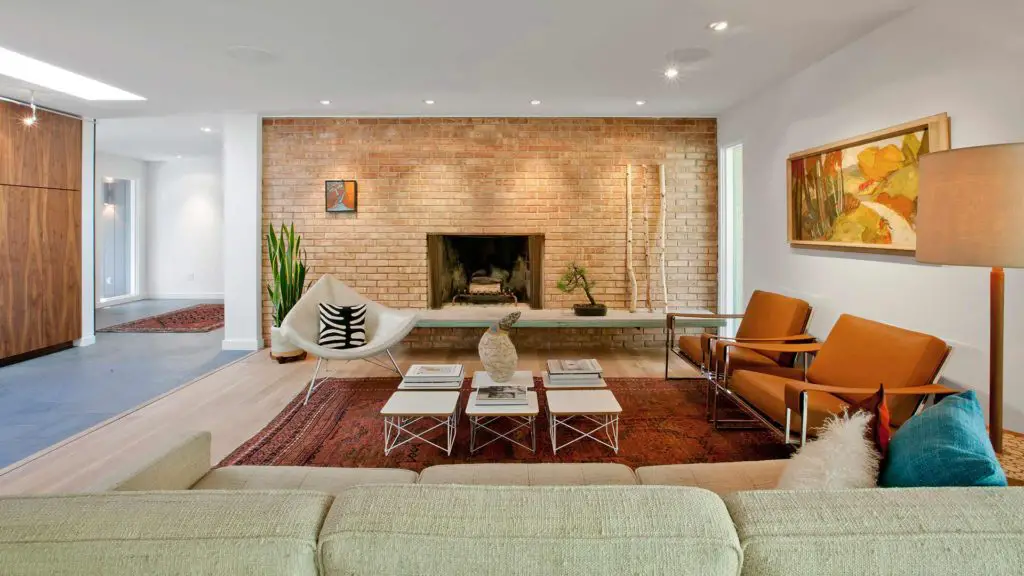 Wood is a thread that weaves throughout the home and ties the interior seamlessly to the surrounding landscape of woodlands. The team and clients chose dark wood cladding for the exterior. The choice seems obvious for connecting the home to the outdoors as it blends in harmoniously with the natural color palette of the area.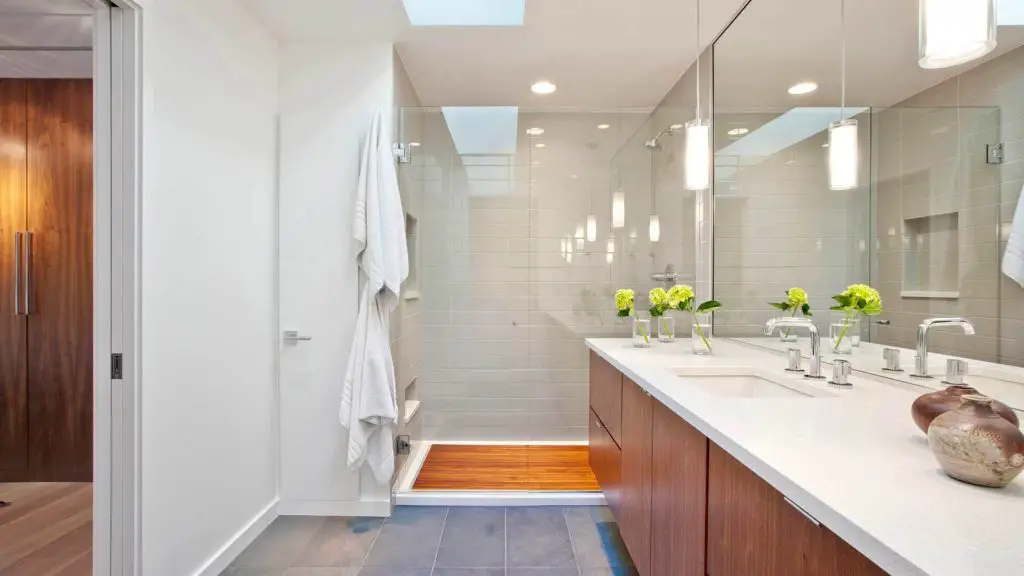 Inside, a wooden wall follows the style of the exterior cladding. In addition to wood, brick caters a natural feel to the interior areas. At its very end, the open plan living room features a light-hued brick wall with an embedded fireplace, which makes the space feel extra cosy and peaceful.
While the living room area is secluded from the outdoors by a white wall, the dining as well as kitchen areas enjoy unobstructed views of the outdoors. Floor to ceiling windows wrap around the home almost entirely, inviting plenty of natural light to pour in while at the same time providing the feeling of connection to the outdoors.
Large concrete tiles form a patio out next to the lawn. The team adjusted the landscape to fit the home by clearing vegetation that was obstructing light from entering the home, and by adding shrubbery and moss to create a balanced atmosphere.