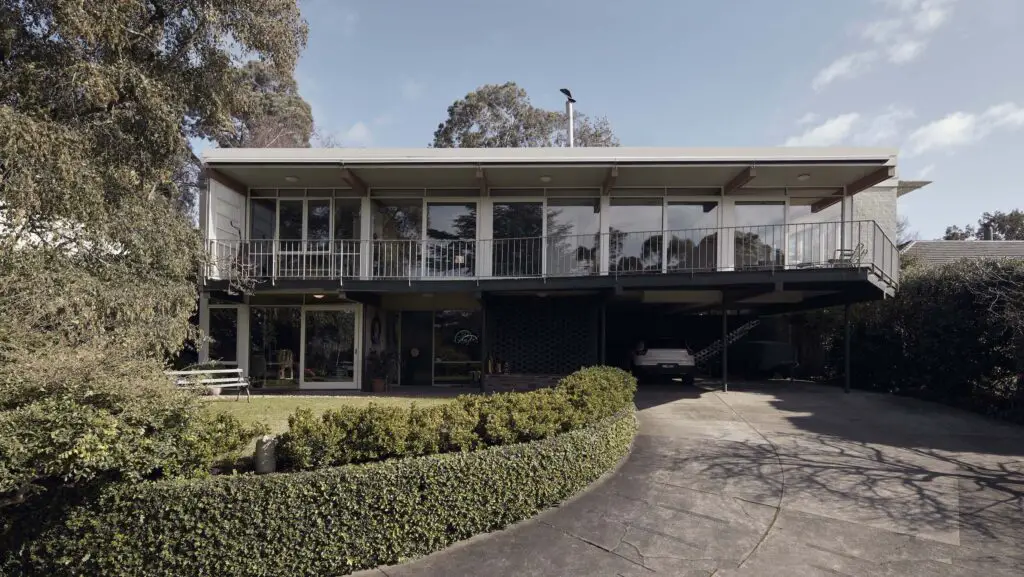 Built in the late 1950s, Ivanhoe House was so impressive that it featured in Neil Clerehan's "Best Australian Houses" in 1961.
The home sat untouched for many years, until a renovation in the 1990's which removed some of its charm. This was brought back with a recent renovation that has reinstated the home to its former glory.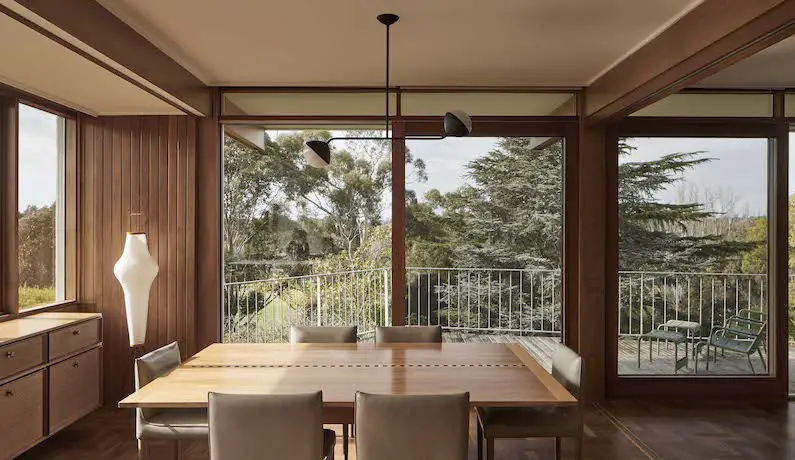 Pop Architecture were hired to complete a sympathetic but contemporary upgrade to kitchen, living and bathroom areas. Their design approach was the enhance on the spirit of the original home but to get rid of the dated or deteriorating parts of the home. These would then be substituted with reconfigured or modern materials. Pop Architecture looked back at photos from the 1961 publication featuring the house and took further design inspiration from the original.
The home's view of Melbourne's Yarra River once again became a focal point and the design incorporated sliding translucent glass panels to take full advantage of this outlook.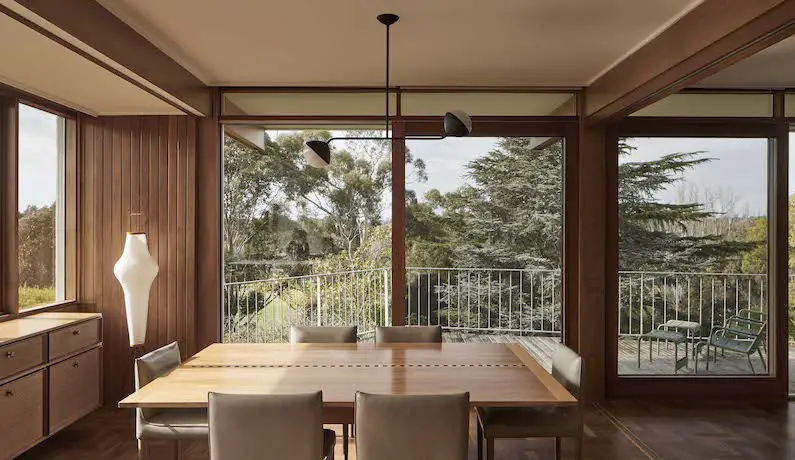 The concept of the original concertina screen dividing the kitchen and living space, which was previously removed, was again reintroduced. This lets light pass through and offers flexibility to the open plan area.
The new kitchen takes cues from the original layout while taking on a lighter color palette to contrast against predominantly timber interior palette throughout the rest of the house.
New cane fronted joinery is seen in the dining and living areas, deferring to the material of original joinery, including storage, a TV unit and a wall hung buffet.
Vinyl in the bathrooms was replaced with terrazzo tiles. Together with bright joinery, the tiles contrast beautifully with the original blue tiles and pink bathtub.
Feature lighting, Aboriginal artwork and Australian modernist furniture pieces ensure that the home stays true to the Australian modernist heritage.
The alternations were completed in 2020 by Alex Caple of Caple Builders. Alex is in fact the son of the current owners and grew up in the house himself. His parents are only the third owners of the home since it was built and they plan to stay for many more years to come preserving its legacy whilst evolving to current time.