Right off the bat it is apparent how this iconic 1960s home in Caulfield, Australia, relishes in traits typical to midcentury modern design. Clean lines combined with various materials form a solid geometric facade, which is surrounded by an organic and lush garden. Influenced by heritage, Bower Architecture took on the architecture and interior design project, carrying out a perfect infusion of midcentury concepts with contemporary design.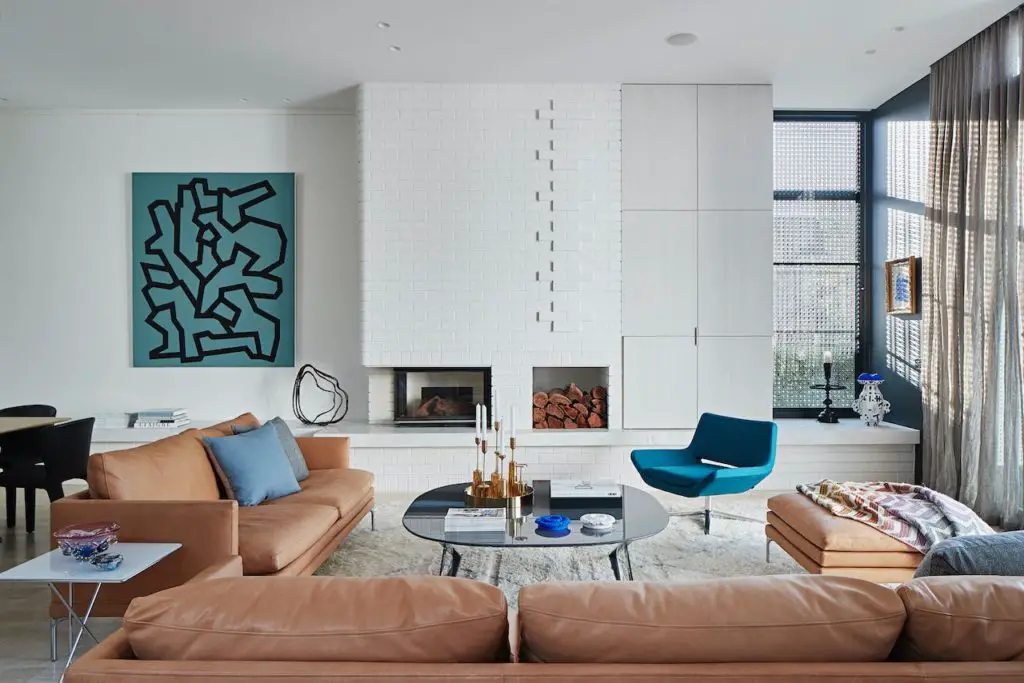 At the start of the New Modern project, Bower Architecture and Interiors were requested to "rediscover and celebrate the home's original features, create additional space with hints of whimsy and glamour (but not glitz) and ensure plentiful hidden storage".
Externally, the home supports metal screens found on all sides of the structure. Thanks to the screens being filled with small holes natural light seeps in, forming shadows through the filters. The screens also function as an insulator, providing privacy as well as helping in controlling the temperature. The landscape design by Eckersley Garden Architecture complements the original 1960s facade.
Inside, the home opens up to an expansive open plan design, complete with generous kitchen as well as living and entertaining spaces. High-ceilings enhance the open and spacious feel of these areas, while a central skylight brightens up the kitchen area. These spaces make use of clean midcentury lines and are filled with rich, natural materials including timber and natural stone.
While the design of the home is heavily set within midcentury design principles, everything has been upgraded to a new century style. "For a while, whenever people spoke of heritage, there was a certain image that came to mind but it's important to recognise that over time heritage changes, and now modern architecture is very much heritage," says Jade Vidal, Co-Director Bower Architecture and Interiors.
She continues to explain, "This project reveals how a weary midcentury house can be reinvigorated into a contemporary home, without loss of character or sense of heritage. For someone to find inspiration in the principles of New Modern and sympathetically work with (rather than demolish) their mid century house, the project would achieve its goal of helping maintain an important part of Melbourne's built history and diversity."