Settled atop a hillside in the historic neighborhood of Los Angeles' Mt Washington, The Wolford Residence remains standing practically as an unblemished iconic architectural masterpiece. Built by James De Long in 1947, the home has been protected and restored to all its glory, thanks to its current owners.
This 1100 foot midcentury home was the first independent commission of James De Long, the former apprentice of Mr. Frank Lloyd Wright. De Long built the home as a Usonian style house; the front of the home is hidden behind a brick wall, retaining privacy, while the back and the sides feature large glass sliding doors and windows, opening the residence to great quantities of sunlight as well as inviting the outside in.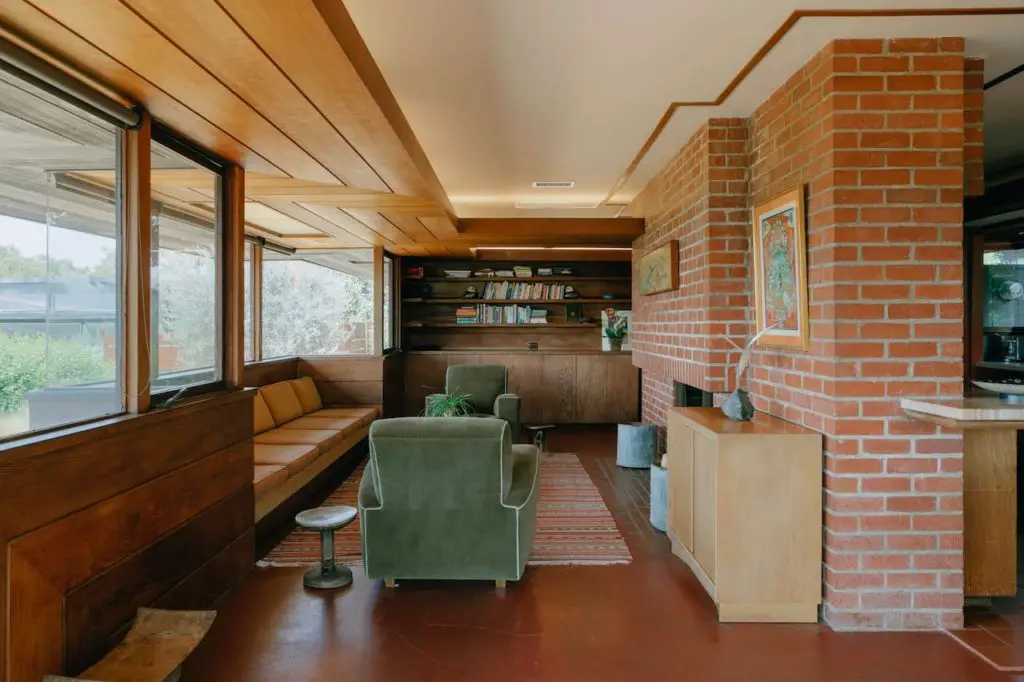 It is noteworthy how much the compact home gives prominence to storage space. In each room the use of space has been carefully thought through, ensuring that even the smaller spaces are practical for everyday living while steering clear of unnecessary clutter.
A red brick pathway leads the way into the home. A wall of the same red brick separates the kitchen from the living room area, which looks out to the garden and lush natural environment that surrounds the home.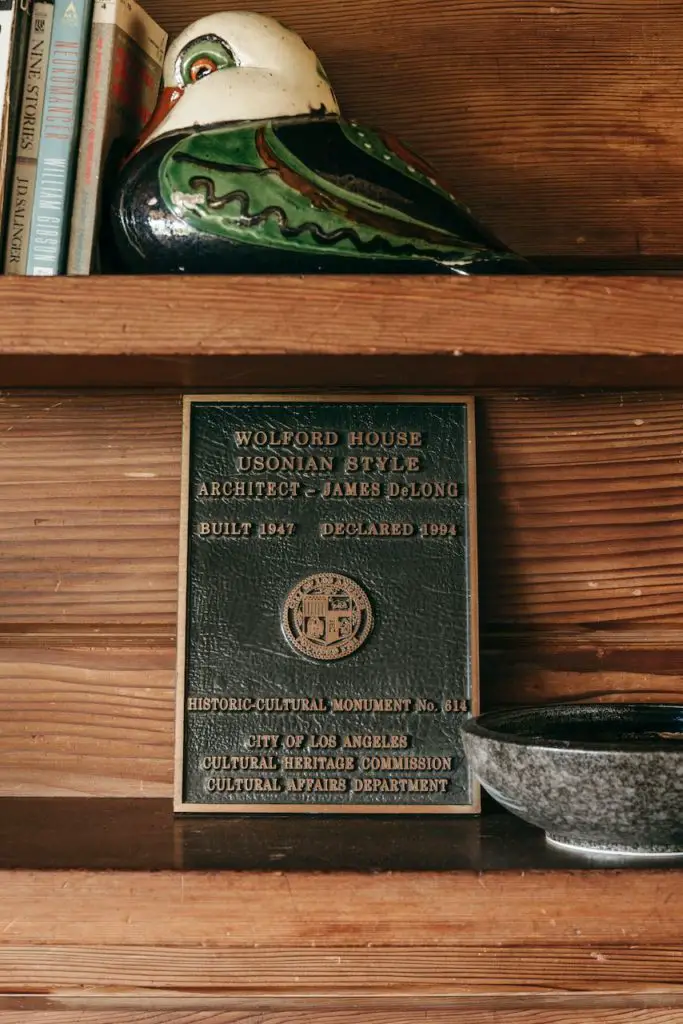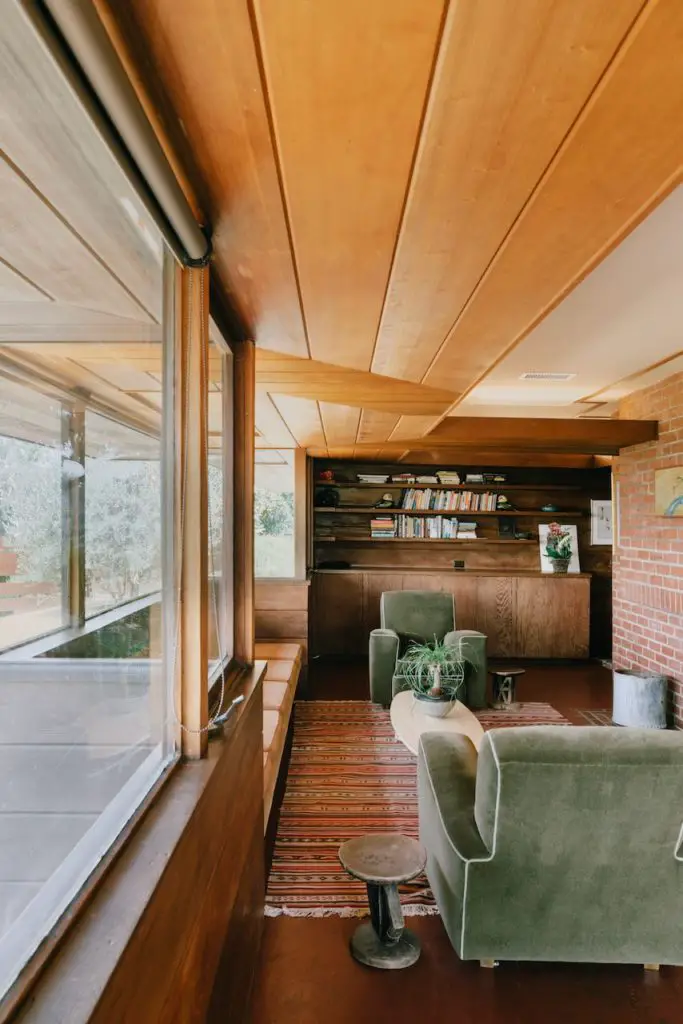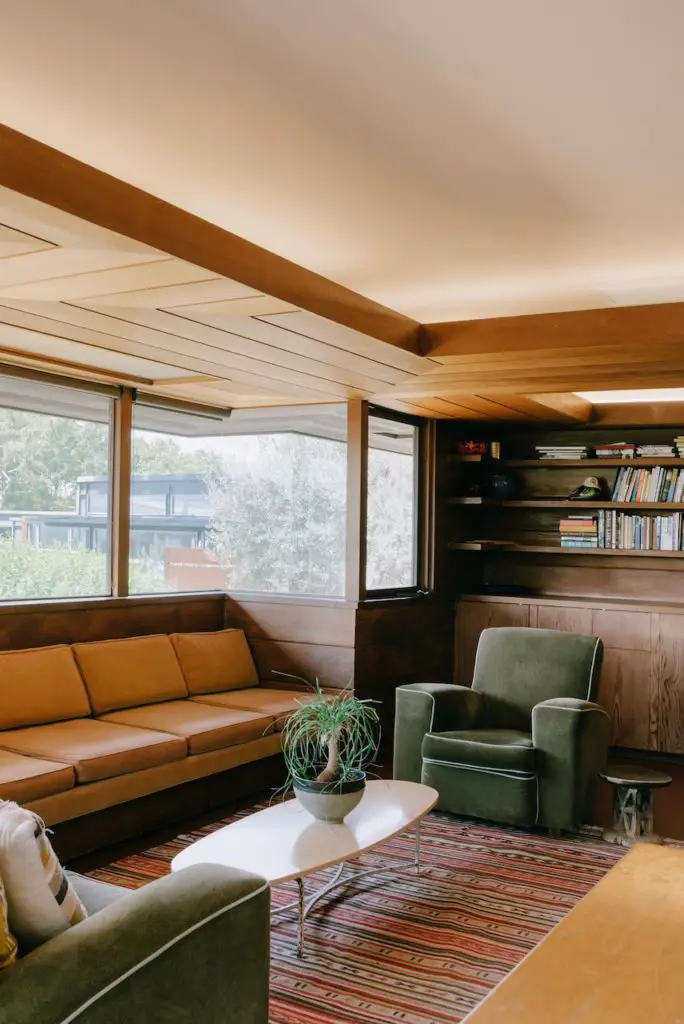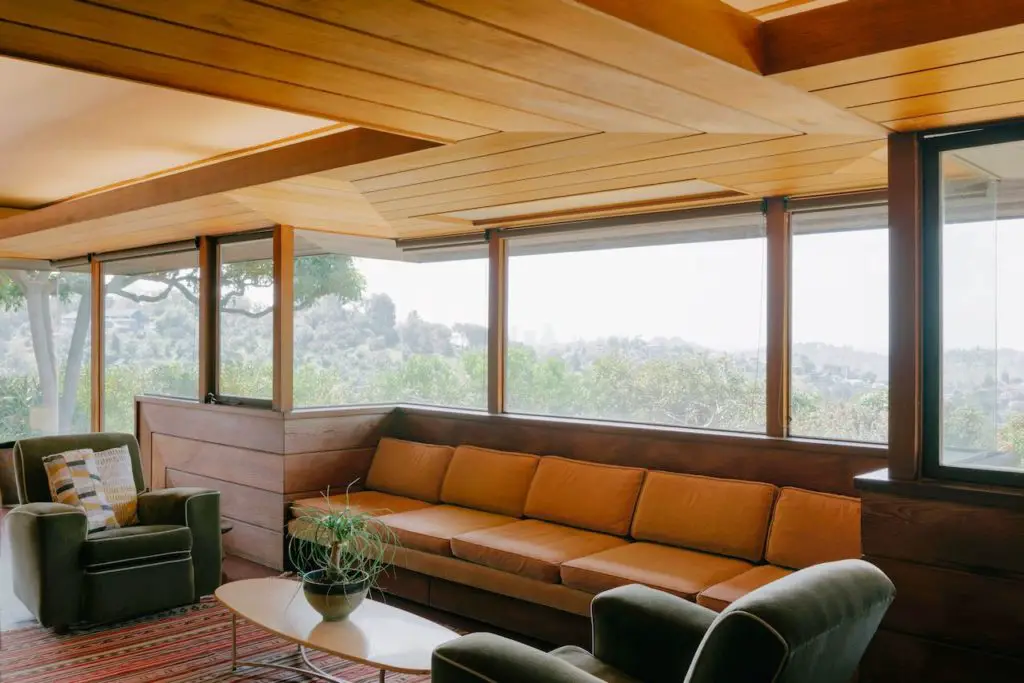 The color palette of the entire interior of The Wolford Residence complies with reddish brown and wooden tones. Natural wood frames the windows and accents the ceiling in addition to making up many of the home's walls.
The master bedroom displays a minimal and open aesthetic, with floor to ceiling windows exposing the backyard and creating a strong indoor-outdoor connection.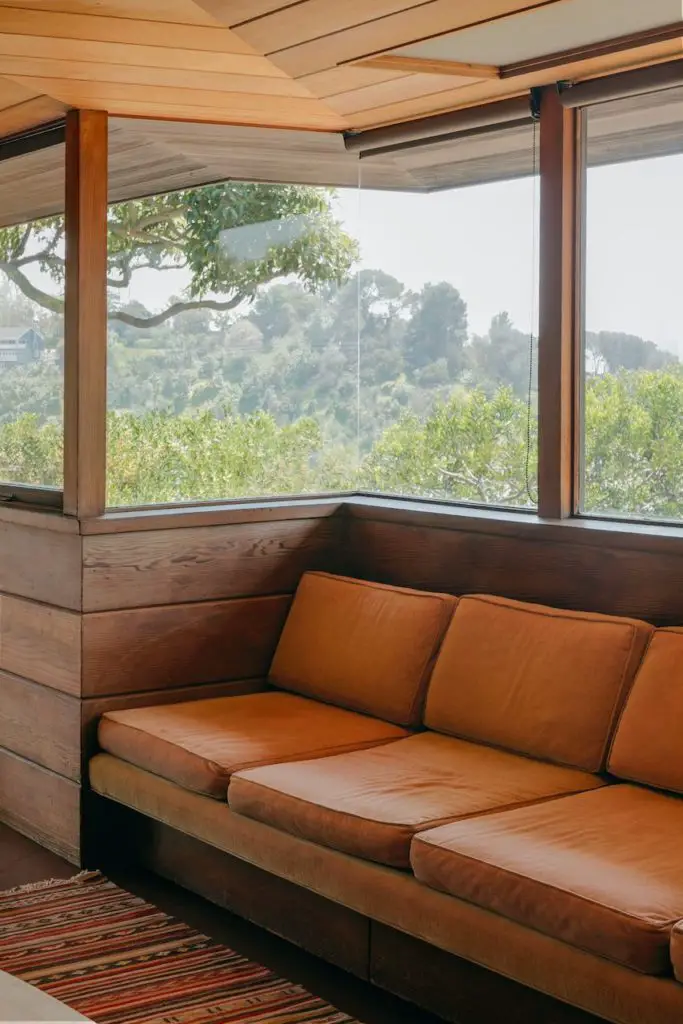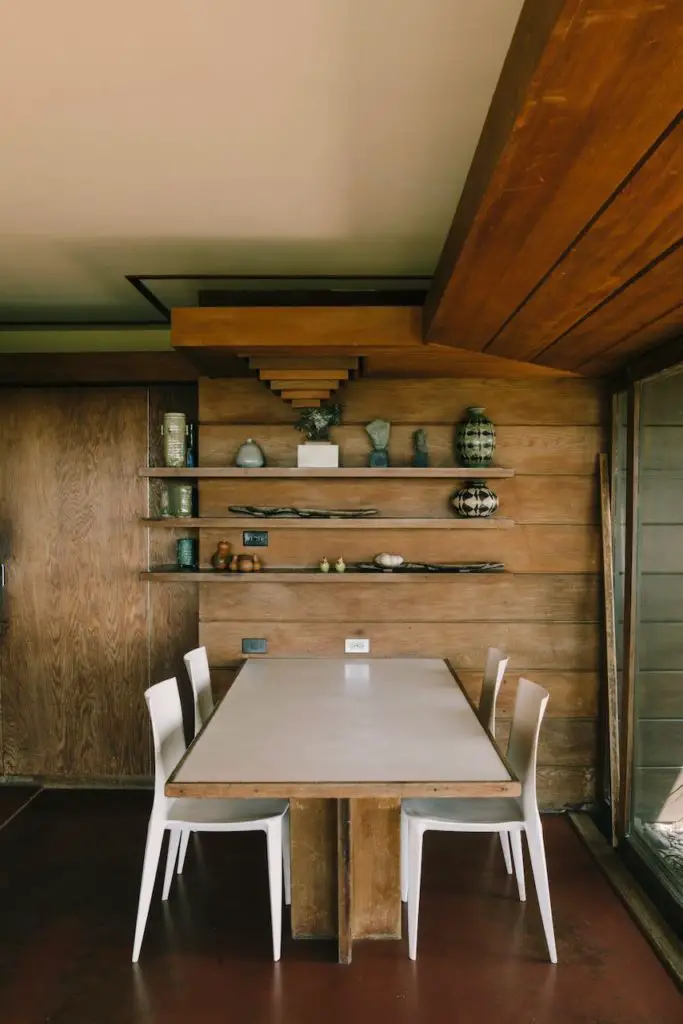 The landscape fits gracefully around the house within the natural surrounding natural landscape. Neatly trimmed bushes, succulents and other lush greenery stem from rock gardens around the residence and a delicate water fountain transmits serenity in the back corner of the yard by the perfect lookout spot over the hills.