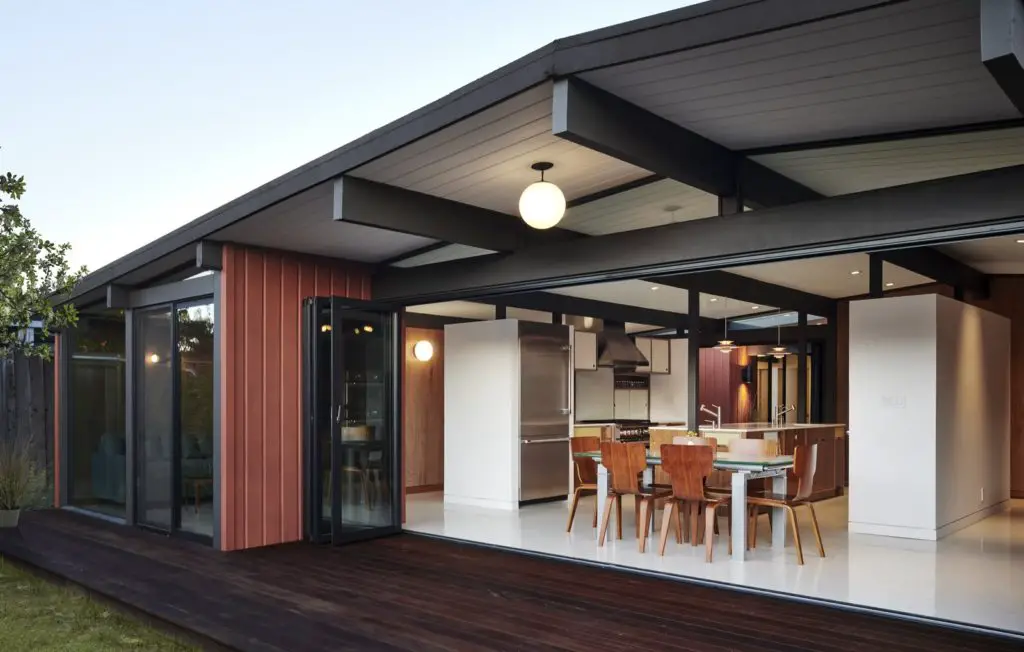 Sometimes an unfortunate situation brings a lucky break, as it did with Architect Megan Blaine and her husband. 
After losing in a bidding battle over an alluring Eichler home in South Bay, California, the couple found consolation in another Eichler. Upon introducing themselves to the neighbors, the two couples found to have much in common. So much that when the original bid winners' family began to grow, they sought help from the Blaines.
Not only partners in life but also teaming up as the locally-based BLAINE Architects, the couple took on an extensive project with the aim to create more space with better outdoor connection.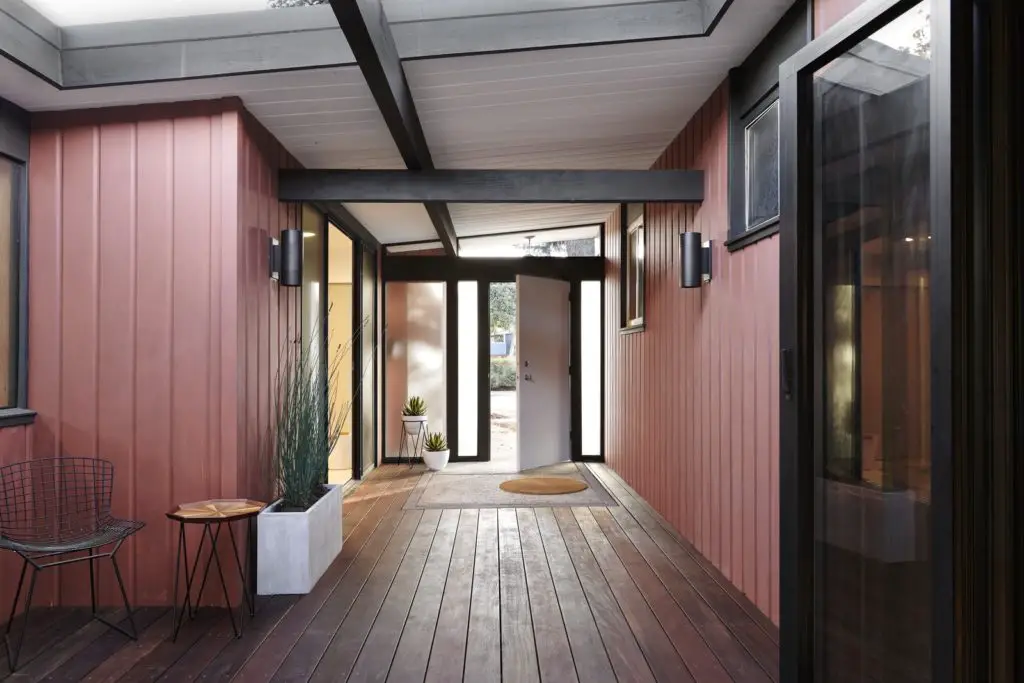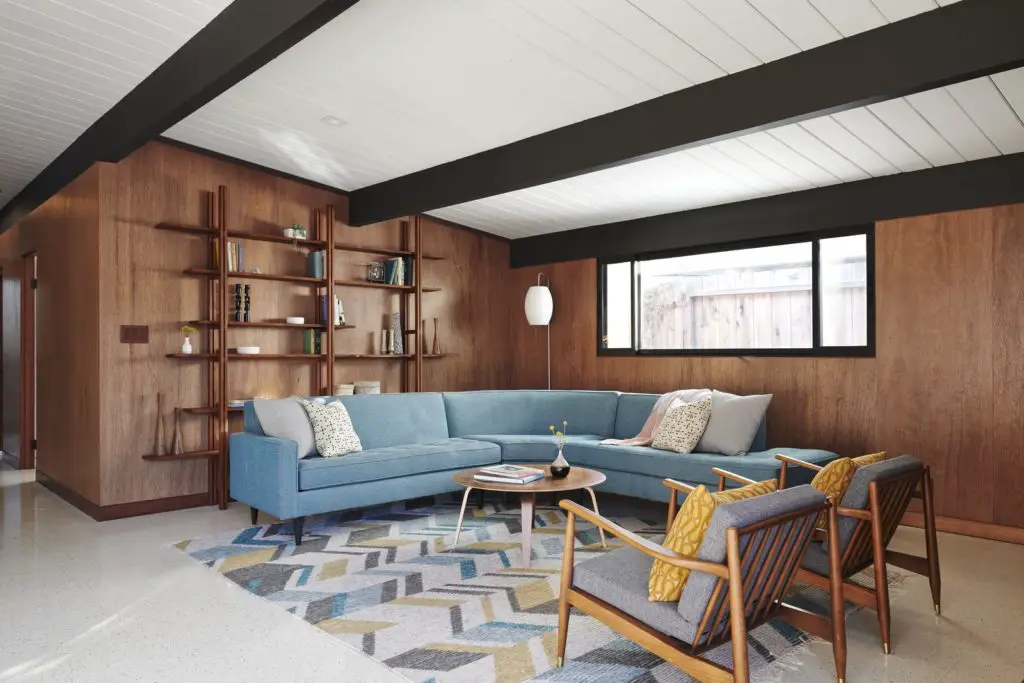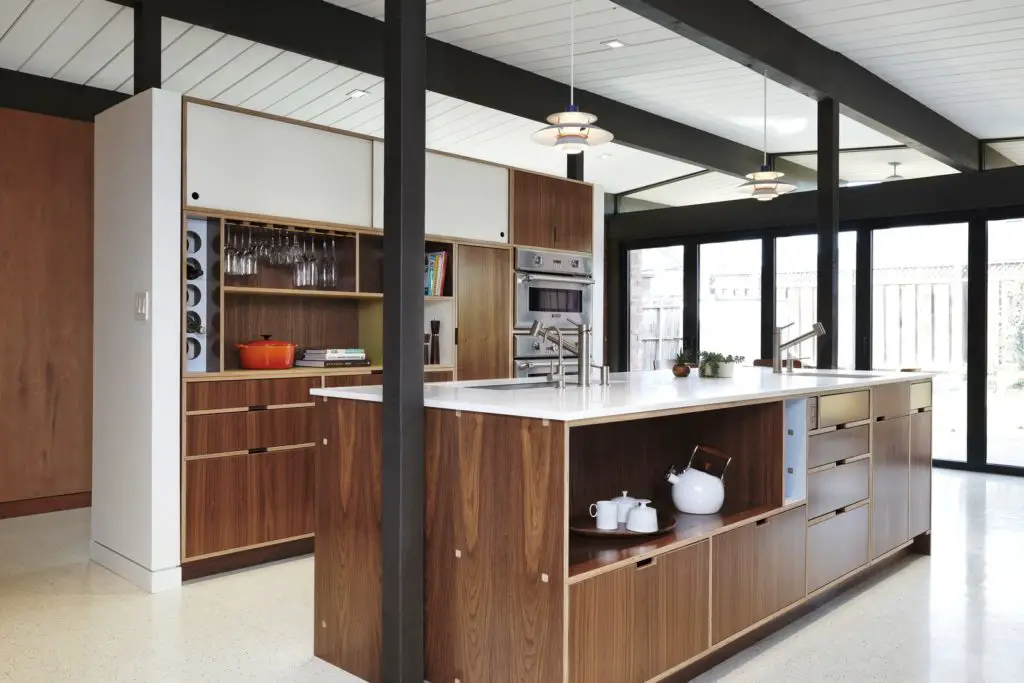 Constructed in 1953, the 1,449 square foot Eichler felt dark and confined. The corridor received a complete makeover, introducing natural light and greenery in combination with newer wood, glass and custom-milled exterior siding, giving the space a much more natural and open feel.
The homes kitchen received an entirely new and uplifting raise in spirits. The previous kitchen was placed in the left corner of the space. Shrouded predominantly in wood, the entire space had a rather bleak and barren appearance.
During renovations, the kitchen was moved to middle of the space, creating an island in the middle and a much more open, seamless flow between the open plan kitchen and living room spaces. 
The new kitchen bears details which brighten up the space, from the island's white countertop to the significantly lighter vinyl floors. The old wooden cabinets were replaced with up-to-date ones with some white kitchen cabinets thrown into the mix.
Black interior beams bear stark contrast to the wood and white hues, contributing to a more modern and stylish impression.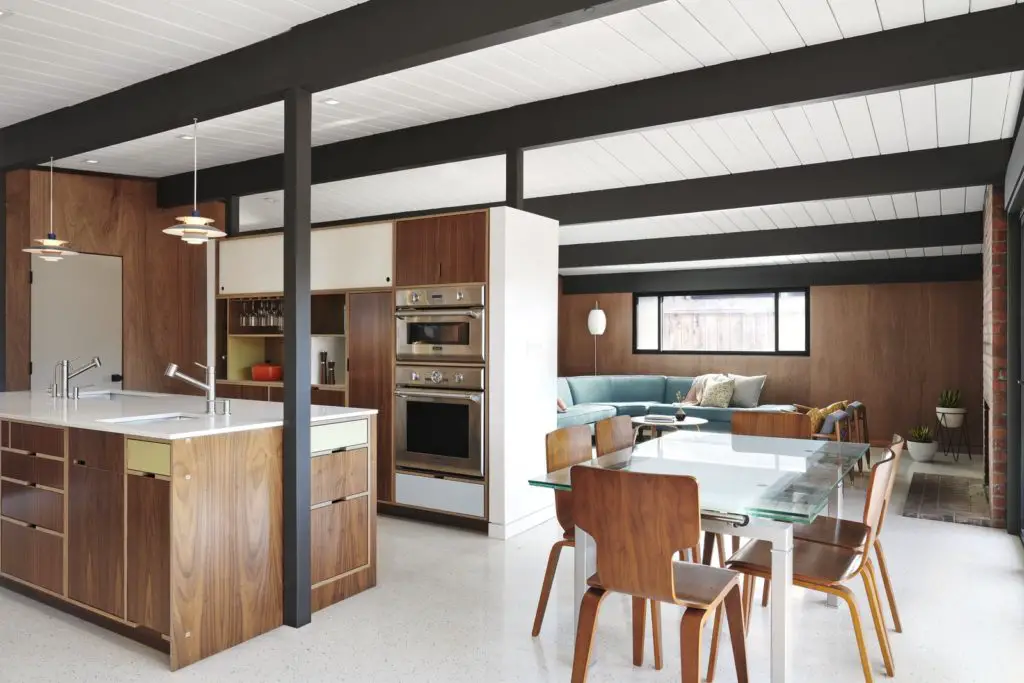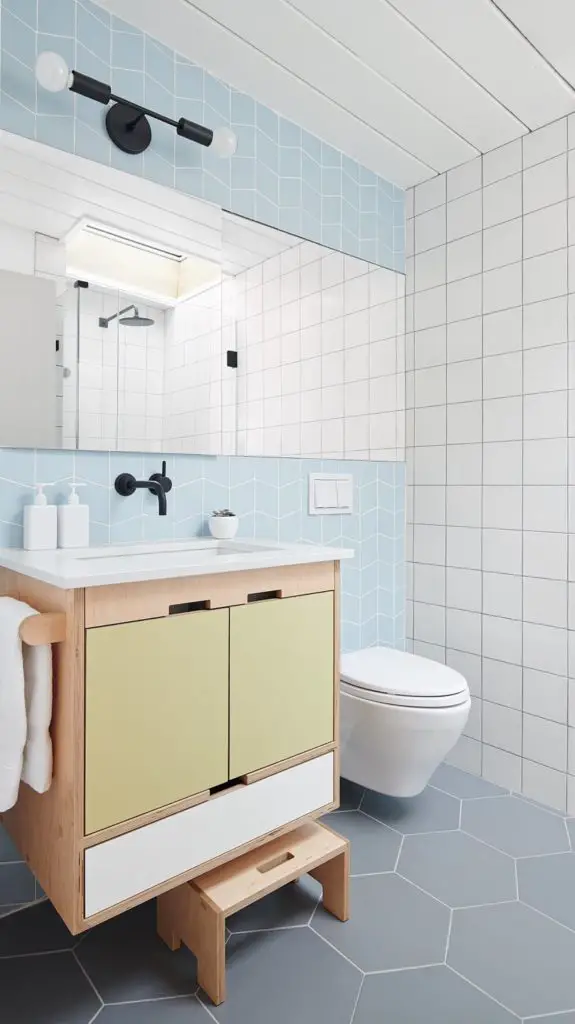 Floor to ceiling windows form the wall adjacent to the garden, shaping an indoor to outdoor connection by allowing light pour in as well granting views and access to the outdoors. Pamela Lin-Tam of Urbanism Designs stepped in to select fitting lighting fixtures and furnishings, topping off the open plans modernized vintage vibe.
The midcentury modern homes carport underwent the most radical change, transforming from dull carport into a stunning atrium, playroom, office and second bathroom. 
While redesigning this Eichler home, old and new were fused to carry and revive the spirit of the home. Indeed, after renovations the home feels much brighter, warmer and spatial – perfect for a growing midcentury modern loving family.