This original mid-century Eichler house in San Carlos, California, benefits from a host of bright ideas. Following decades in which its reclusive former owner shuttered off the house to the outdoors, its subsequent owners spied a potential gem.
Soliciting the services of Klopf Architecture, the house has now been opened out, and transformed in the process into a light and bright modernist home.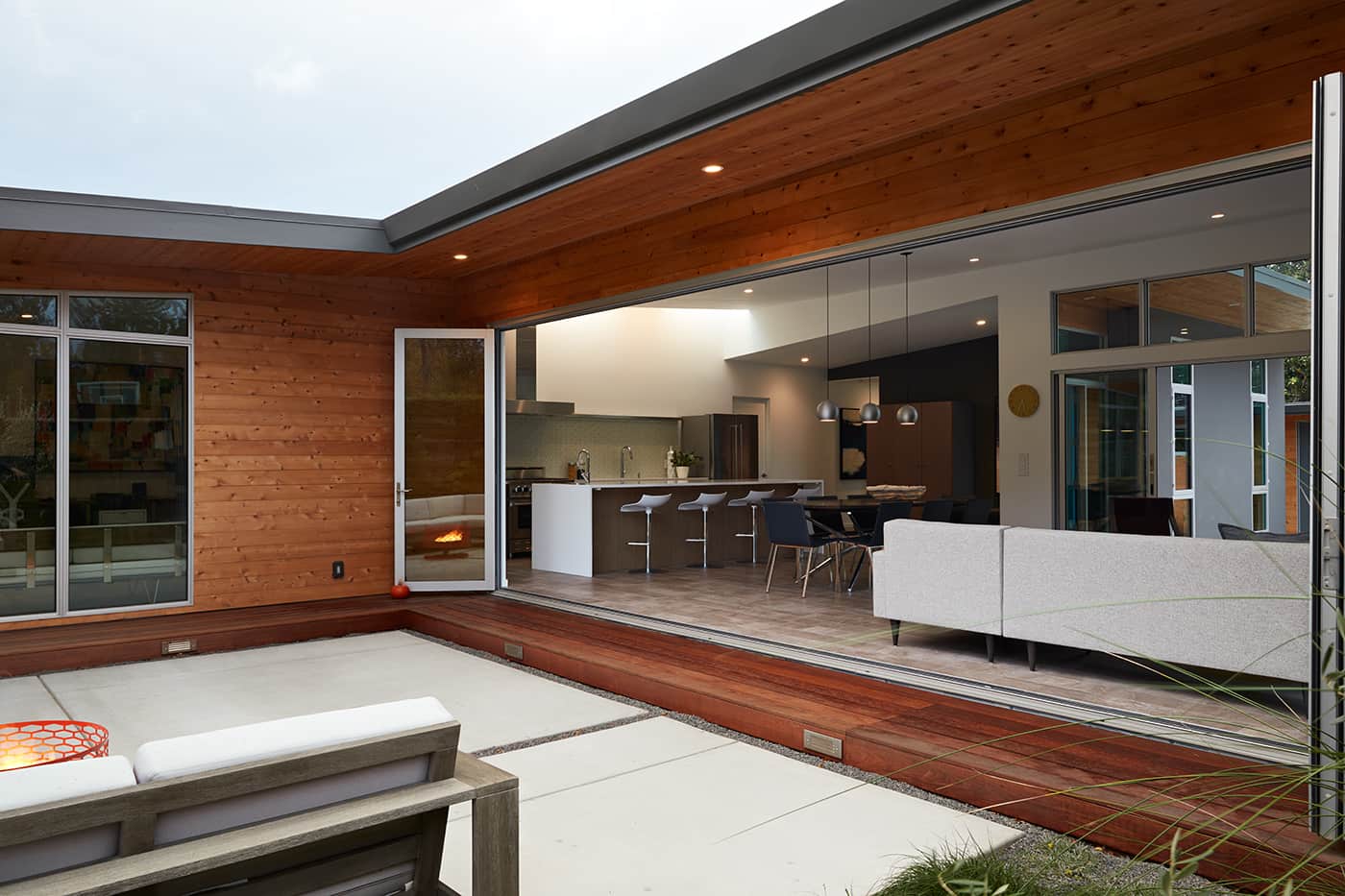 Probably the main event in this house is the large open plan area with almost as large entrance way into the back garden. This entrance way, one long uninterrupted gap between indoors and outdoors, benefits from a long folding wall system and wide sliding glass doors.
ALSO READ: This Palm Springs House has a Gorgeous Arthur Elrod Interior
The garden itself is now host to a cosy seating area to match the one in the living room, and along with the large slabs of concrete for the patio floor, all finished off with decking stained in a vibrant brown (likewise matching other portions of the house).
ALSO READ: Beautifully-Landscaped House Inspired by Frank Lloyd Wright
For these classy landscaping touches, Klopf initiated a collaboration with Growsgreen Landscape Design. According to the architect's own description, Growsgreen introduced "timeless" exterior materials, including clear sealed western red cedar siding, dark bronze anodized Western windows and doors, and plain smooth stucco.
Besides this, there are some nice, subtle flourishes throughout this house. A quite striking tile pattern decorates the wall of the kitchen, and arrangement of diamonds provides a composition that is partly hexagon, partly six-sided star, and partly and arrangement of three-dimensional cubes.
Meanwhile, there are occasional touches of specific colours which carefully denote the thought which has gone into every detail. For instance, a light blue resonated for the front door and is then repeated inside in the presence of an Eames moulded plastic rocking chair and in the painting, that sits above the master bed. All this contributes to another lovely renovation by Klopf Architecture.