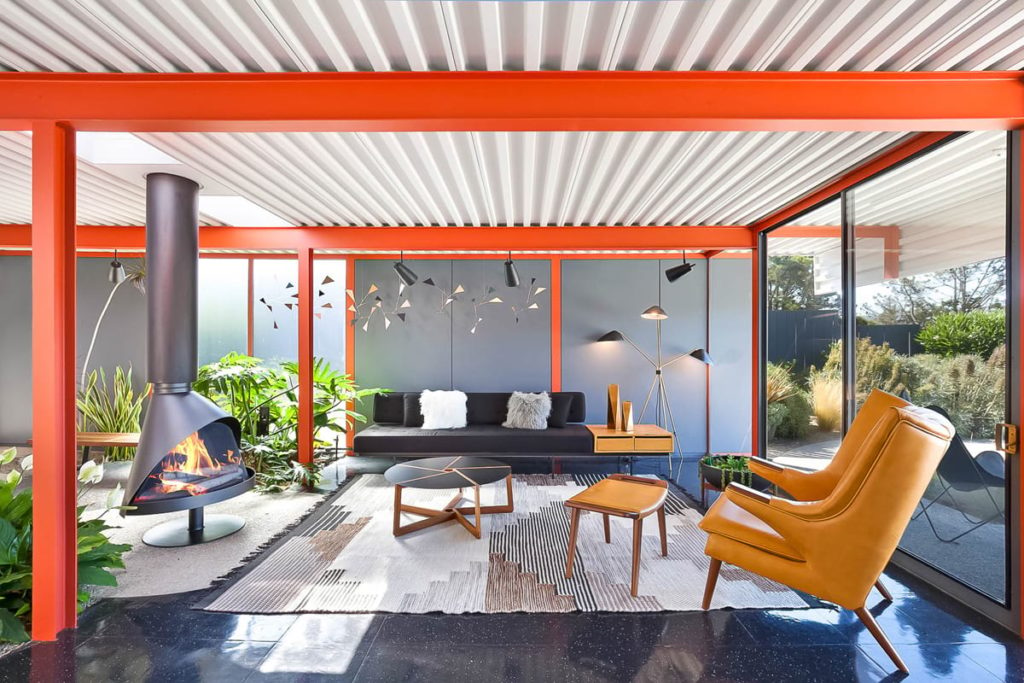 This all steel X-100 'experimental house of the future' plays with space, light and peculiarities. With its own unique midcentury modern flair, this home could be straight out of a science fiction film.
Designed in 1956 by seminal midcentury architect A. Quincy Jones in collaboration with his partner Frederick Emmons, the innovative dwelling was designed for real estate developer Joe Eichler. Situated in California's San Mateo Highlands, the 2,190 square foot layout accommodates three bedrooms, two bathrooms and comes dressed in unconventional period pieces.
The X-100 was built to attract buyers to the area, which at the time was the new location of an Eichler subdivision. From the front, the house supports a steel roof and decorative walls made up of concrete blocks. To the side, a carport provides protection and privacy.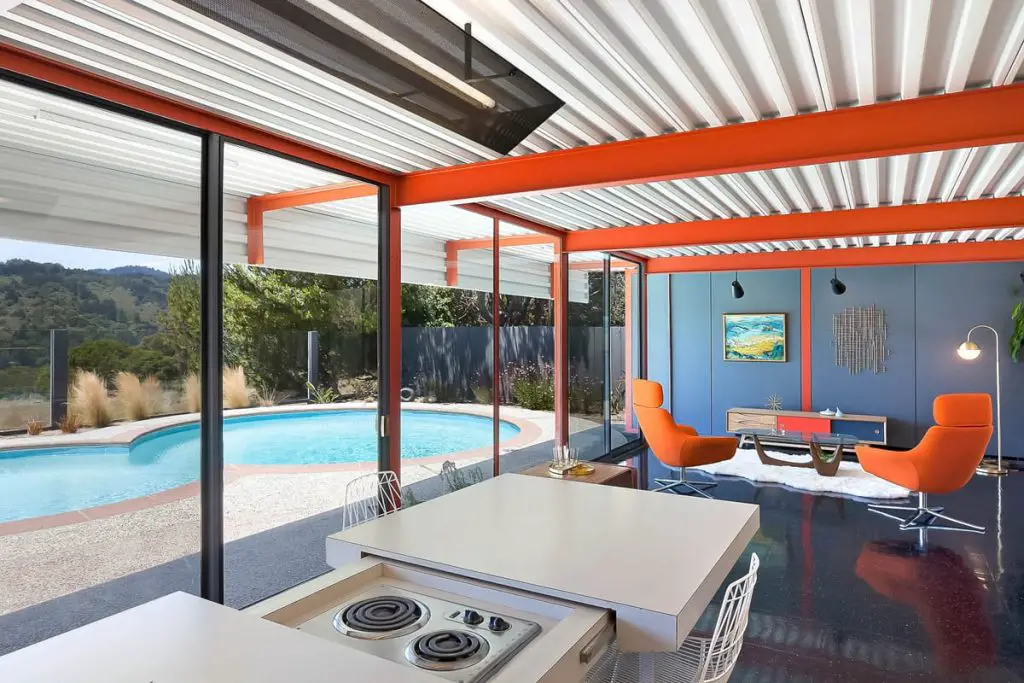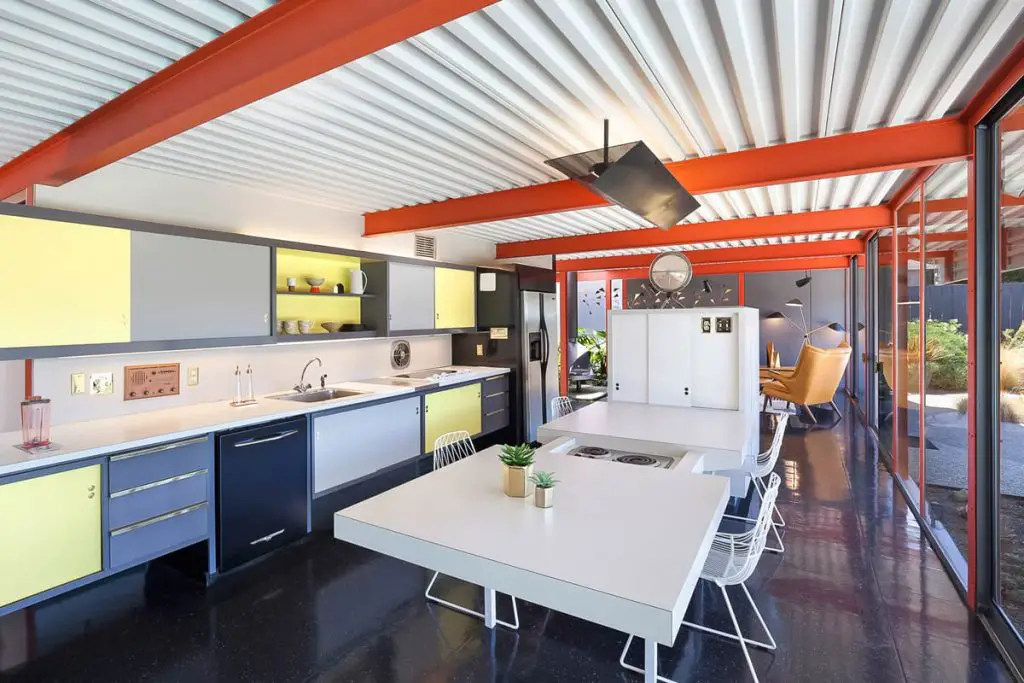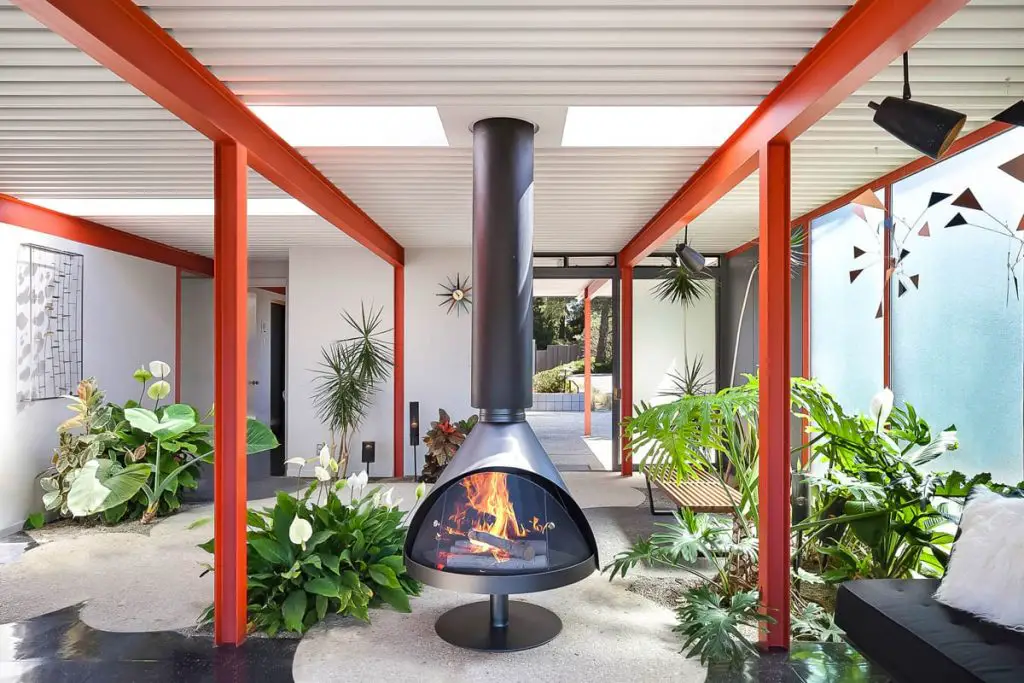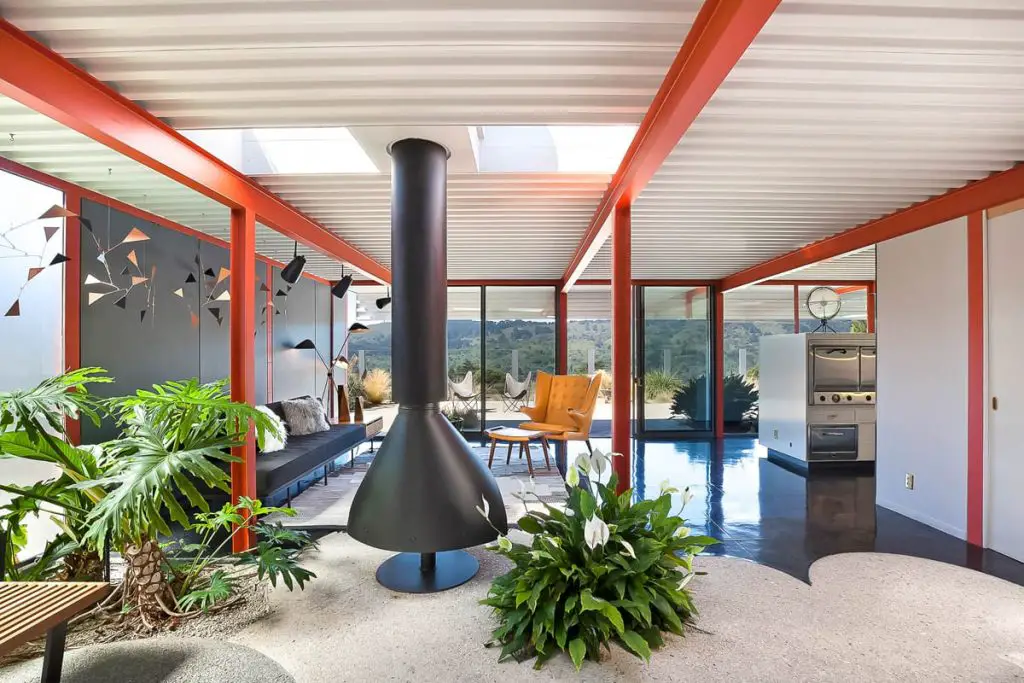 Inside, the home reveals a collection of innovational technologies and playful appliances; the kitchen features a dining table that opens up to unveil a hidden cooktop (to keep food warm), skylights referred to as "sky domes" as well as reversible white and yellow paneled cabinets, to name a few.
The homes back wall is 56 feet of eight foot high glass, of which some are fixed while others slide open, elevating the indoor to outdoor connection tactic to a new level.
The back opens up to a patio and pool of two circular shapes. The stunning backdrop caters lush views of the Costal Range, a series of mountains rising over a stretch of watershed land.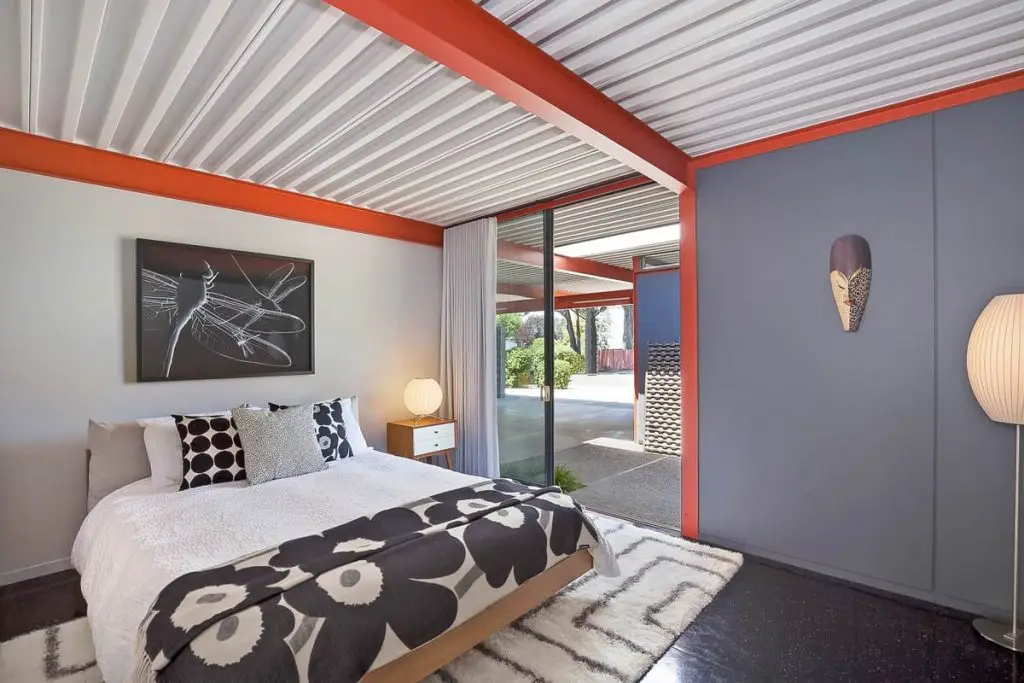 A pair of additional elements securing a strong indoor to outdoor connection are the homes interior courtyard and living room. Both spaces feature skylights, plants and playful interiors. Besides the greenery, the color palette of these areas includes red, black and white.
Circular shapes dress up the floors and wall. A modern fireplace has been added to the living room, fitting in with the homes futuristic ambience.
Upon completion, the X-100 was displayed as the "house of tomorrow" and visited by 150,00 people. Furniture importer Jesper Petersen and his secretary Anna-Lise Pedersen purchased the property in 1964, living there until her death in 2003. Since then, director of the Eichler Network, Marty Arbunich, purchased and restored the unique home, turning it into a rental.
Undoubtedly a truly unique design, the X-100 was listed on the National Register of Historic Places in 2016.