This house is for sale, link to listing below. Email info@midcenturyhome.com if you want to advertise your listing with us.
Tucked away in the charming Eaglemont neighborhood of Victoria, this distinctive mid-century home is now on the real estate market, offering a fusion of classic architectural charm and natural allure. This property, spanning 848 square meters, presents an opportunity for those who appreciate the balance between historical significance and contemporary living.
The garden is a testament to the expertise of Edna Walling, a renowned landscape architect. The design, dating back to 1936, showcases Walling's signature fluid and curved layouts that evolve with the changing seasons. A variety of trees and shrubs, including birch, hawthorn, and crab apple, lend a rich tapestry of colors and textures, making it an ideal space for gardening enthusiasts.
The house cleverly utilizes ample windows to flood interiors with natural light and provide captivating views of the carefully landscaped surroundings.
Inside, the mid-century design elements come to life with bluestone and polished concrete floors, timber-framed windows, and exposed ceiling beams. Strategically placed skylights brighten up the interior, creating an open and airy ambiance throughout. The living spaces are bathed in sunlight from sunrise to sunset, inviting relaxation and leisure.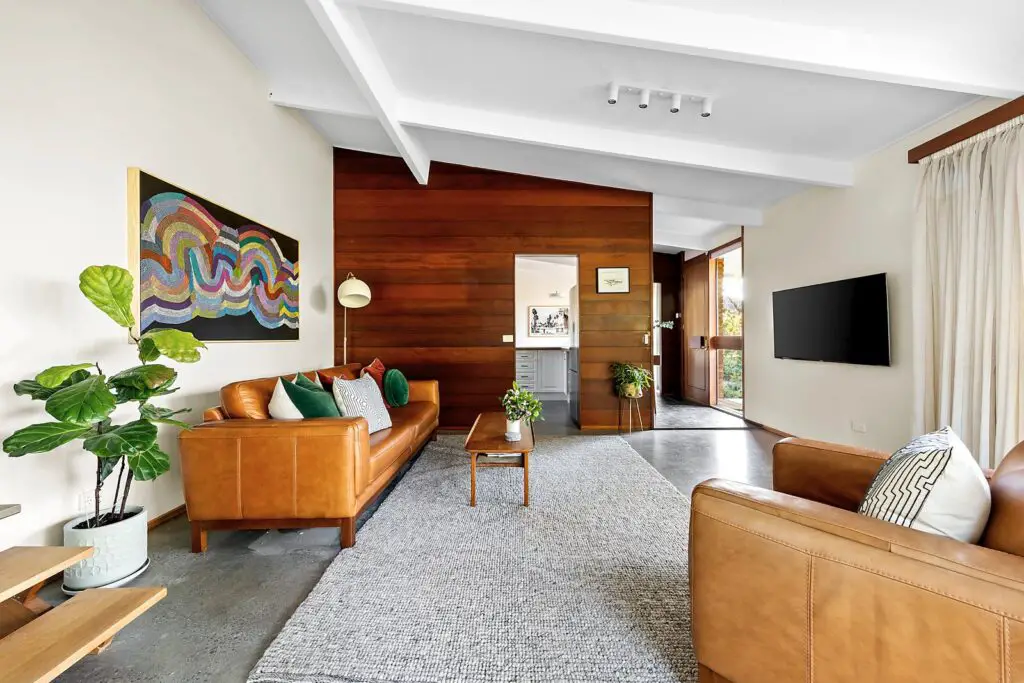 The home comprises four bedrooms, each equipped with built-in robes. The main suite features a modern spa ensuite, while a sleek central bathroom offers double vanities and underfloor heating for added comfort. A standout feature is the expansive balconied atrium, crowned with a glass pitched roof and centered around a peaceful pond. This space serves as an ideal spot for gatherings and get-togethers, while a versatile study area accommodates work-from-home arrangements seamlessly.
Central to the residence is the updated kitchen, complete with gourmet appliances. The kitchen divides the light-filled dining area and a spacious living space, seamlessly connecting indoor and outdoor spaces through glass windows that provide views of the lush garden.
Sustainability is a key focus of the residence, featuring double-glazed windows, electric car charging, split system heating and cooling, and a spacious garage or rumpus area for convenient off-street parking and storage.
This mid-century treasure offers more than just a home; it presents an opportunity to step into a living testament of history, architectural elegance, and natural beauty. The captivating Edna Walling garden, the well-crafted living spaces, and the echoes of a bygone era together create a unique offering for those who cherish the enduring charm of the past. To advertise your listing with us, send an email: info@midcenturyhome.com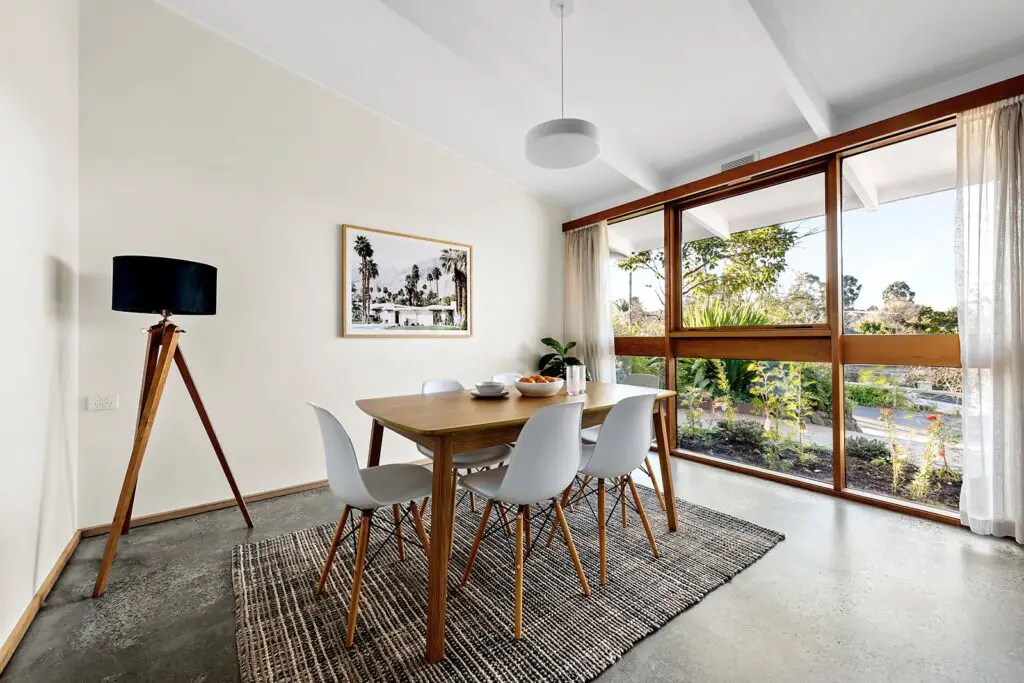 Photos by Chris Alexander
The real estate agent:
Nelson Alexander


House Specifications:
4 Bedroms | 2 Bathrooms | Property size 848 square meters
For more info on the listing, click here