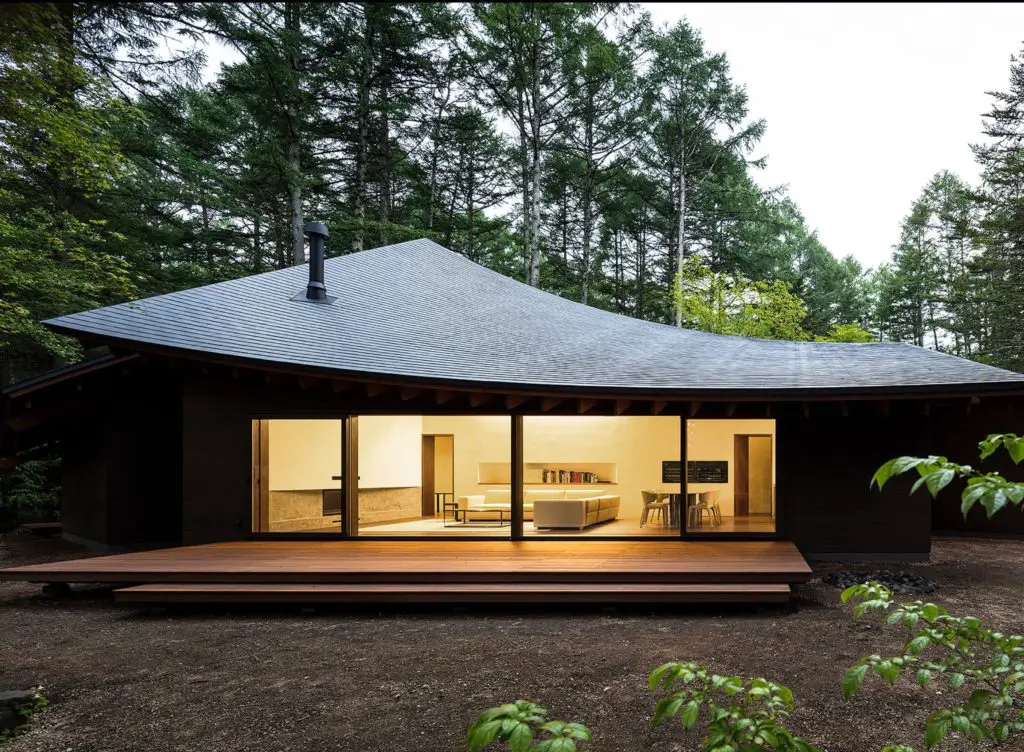 Resembling a stack of fallen leaves, this contemporary home design is drowning in tranquility. Situated within stones throw from a mountain resort in Karuizawa, Japan's Nagano Prefecture, the modern villa blends gracefully into its surrounding natural landscape. The timber structure came to completion in July 2018 under the conduct of Kentaro Ishida Architects Studio (KIAS).
The modern style home was dubbed Four Leaves Villa, fittingly so; its' roofs were designed to mimic gently twisted leaves. More than catering a delicate demeanor, each roof serves a function. The shape of the roofs complement each living function by giving prominence to the natural environment that surrounds the house as well as maximizing the flow of natural light.
Spreading over 225 square meters of floor area, the villa accommodates living and dining spaces, which were tactically placed on the south-east end to drink in as much of the beautiful scenery and light as possible. The wall adjoining the sizeable wooden deck outside is made up of purely floor to ceiling glass, fostering a close connection to nature from the indoors.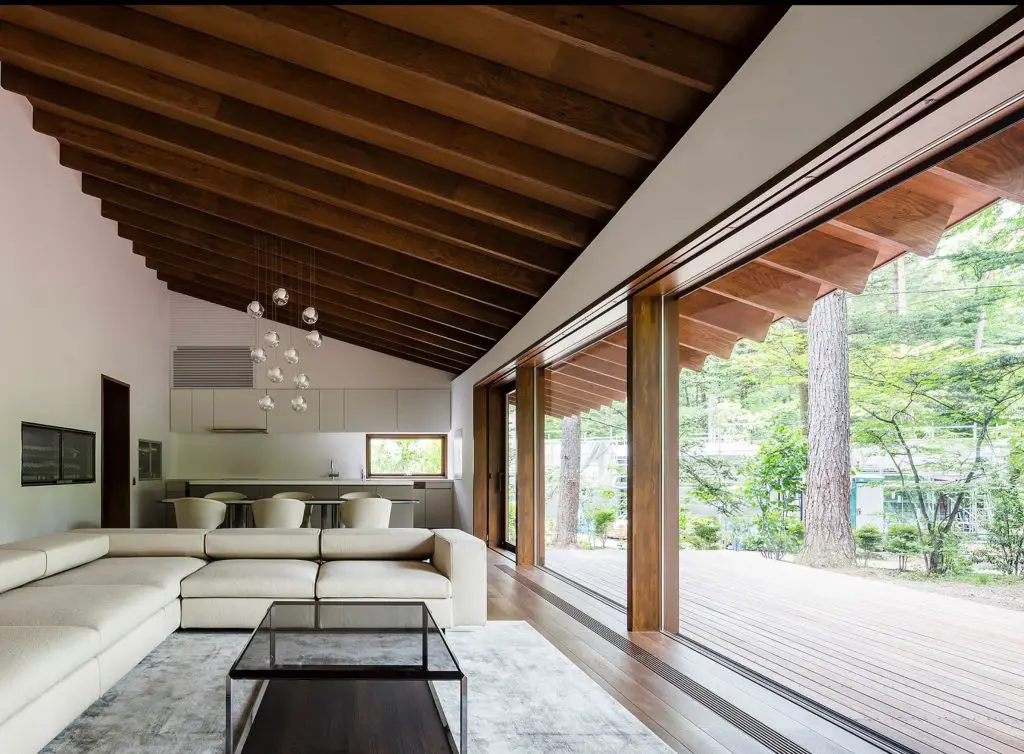 The interior decor of the living space is elegant and minimal, made up of light natural tones. Crisp white walls, wooden ceiling and floors and the light toned furniture deliver a polished overall appearance.
The open plan extends into a dining area followed by a kitchen space, situated at the very end of the room. Above the kitchen sink, white sunken in cabinets line up along the wall. Below, larger dark cabinets offer more room for storage. The kitchen also features an island, increasing the functionality and openness of the space.
The master bedroom faces west for more private views of the relaxing environment, made possible by large windows. With views of pure nature, the modern style homes spa-like master bathroom inspires to shift gear into full leisure mode.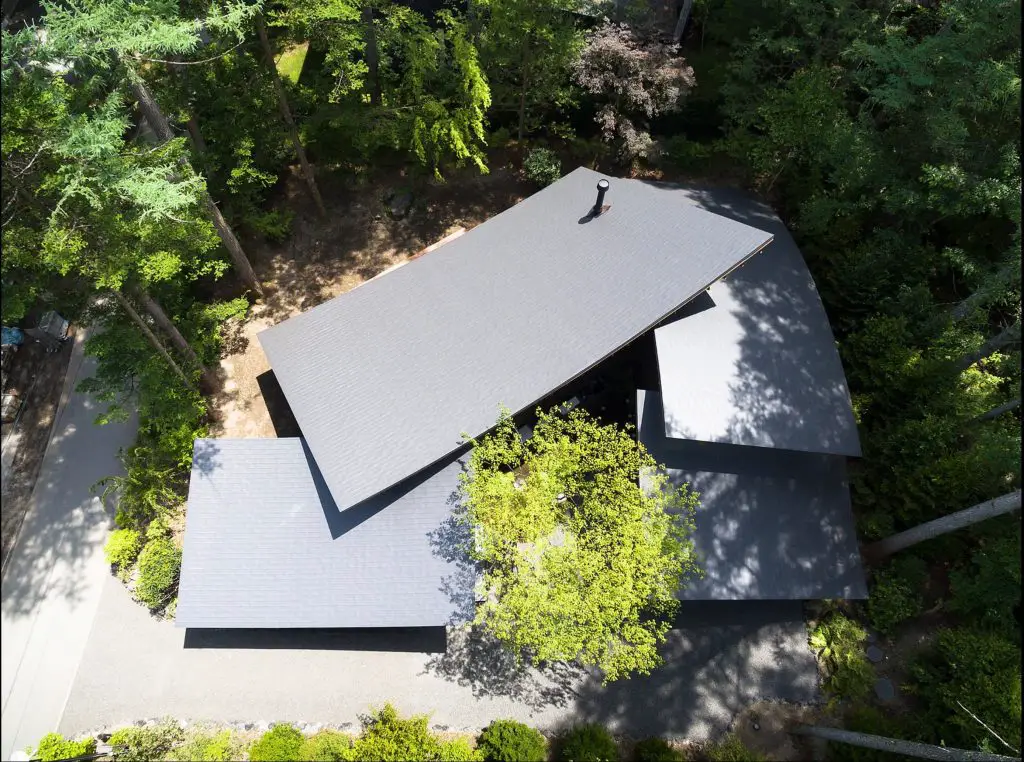 Upstairs, a wide and free salon, equipped with high quality audio and visual systems, provides the great pleasure to unwind and spend time with family and friends. The floor is entirely covered by soft carpet, contributing to the overall coziness of the space. Here too, floor to ceiling windows make up the wall while a glass door gives access to another wooden floored balcony.
Everything about this picture-perfect villa blends in gracefully with the rich and serene landscape.