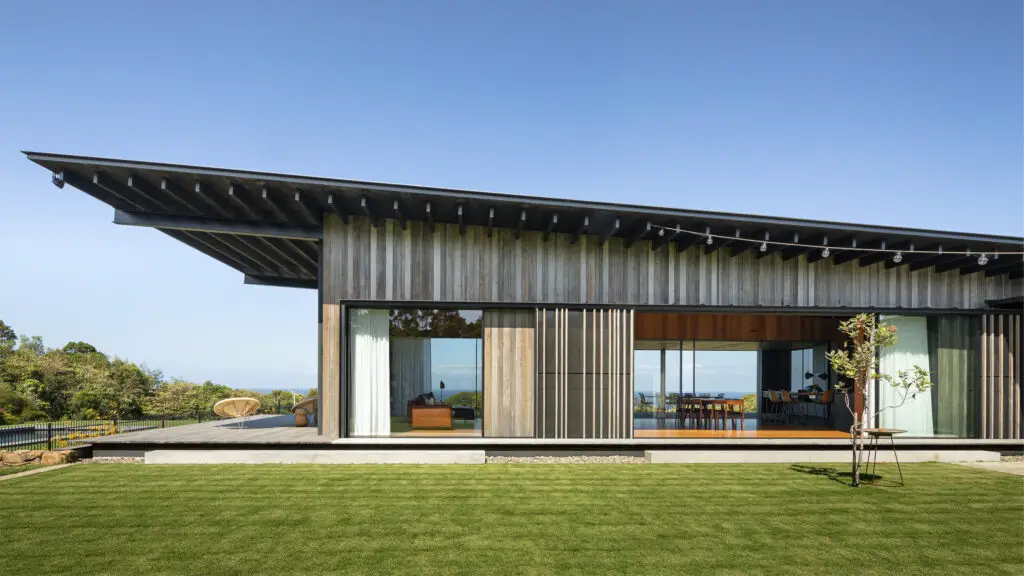 The hills always provide an opportunity for expansive and beautiful views of the area below. The same was the case for the Contemplation House.
Set in the stunning setting in the hills of Byron Bay – a coastal town in the southern west area of Australia – the house has extraordinary views of both the sea and the sky.
Sitting in a private rural and rainforest setting, the Contemplation House is unique in its magical location. 
Beyond its setting, the concept of the house was also drawn from the owners' philosophies. They are very interested in the beliefs of Indigenous peoples and wanted their values to be reflected in the design of the house.
Among these values, they were drawn to the idea of the circle of life – the idea of the life of a man "being a circle from childhood to childhood". They were also drawn to the idea of connectivity with nature, and as such, the architects – Virginia Kerridge Architects, reflected these philosophies in the Contemplation House. 
Rooted in these philosophies, the design concept was informed by this preoccupation with circularity. As such, the house plan is a journey that is circular in nature.
As one goes around the house, the views are dynamic and function to constantly orient and inform the person. In addition, the scale of the house is intimate and engaging so as to connect the human to the building. 
The living area was oriented to maximize the northern sun and the eastern views to the ocean. In addition to incorporating these passive design strategies, it also allows the user to contemplate – hence the name Contemplation House. The views to the ocean exude calmness and serenity while these spaces also form a protective wing to the north easterly wing.
The house layout is in the form of a U shape, centered around a core garden area. This space functions as the contemplation space and is the spatial and symbolic heart of the house. It is a space for sitting, relaxing and contemplating. It is a place of stillness and quiet – where one could reflect and think.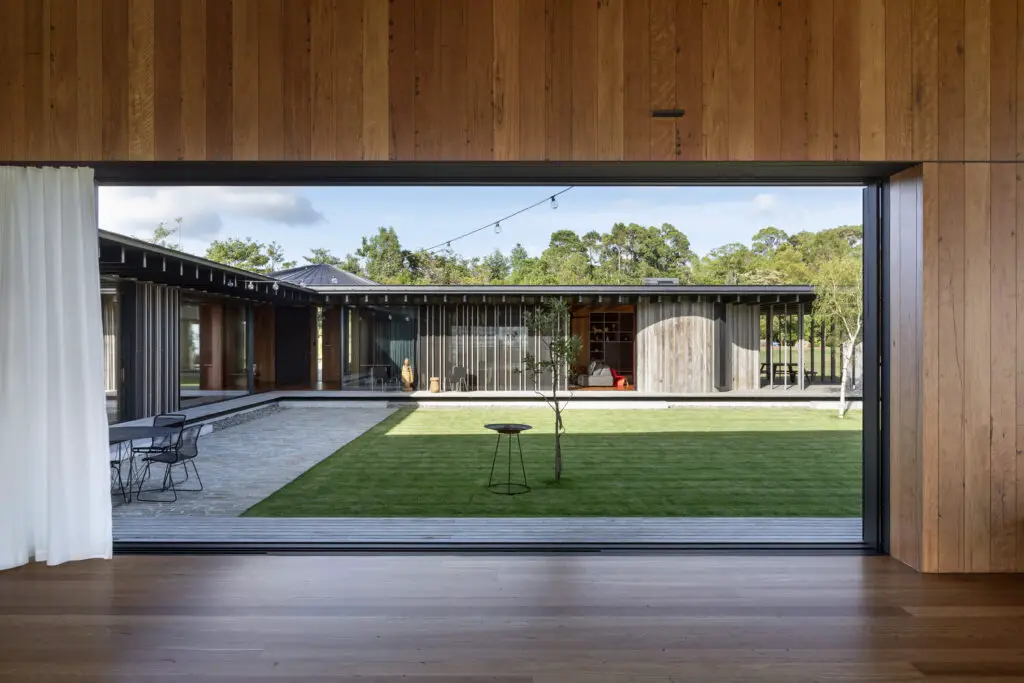 The butterfly roof juxtaposes the orthogonal lines of the facade. The expansive overhang extends into the patio, providing an excellent indoor outdoor space where one can barbecue or simply enjoy the sun.
The extensive use of glass also serves to frame the ocean view, further emphasizing  the feelings of contemplation and serenity. The central courtyard is filled with grass to complement the earth tones that make up the house's materiality.
In the end, the result of these careful design decisions is an off the grid house where the materials "reflect ideas of connection to land and sustainment of life."