This is certainly not the first time we at Mid-Century Home are captivated by a beautiful modern design by Matt Fajkus Architecture (most recently we shared their remodeling of the Re-Open House). 
Situated in Austin, Texas, The Ridgewood Residence is an ode to local architect Arthur Dallas (A.D.) Stenger. This modern style home pays respect to the classic elements of the original design – low-pitched roof, horizontality of the design and a fireplace with unique style – while at the same time providing the home with a sleek look alongside the comforts for contemporary living.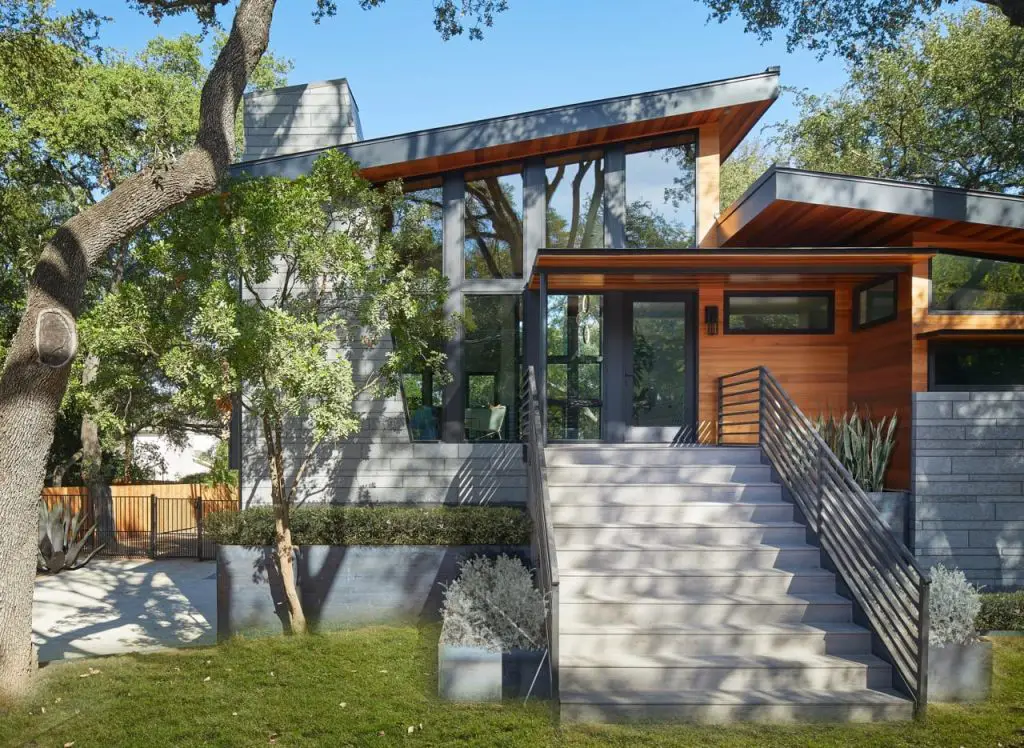 A. D. Stenger built more than a hundred homes, mainly in the South Lund Park, Ridgewood Village, and Stenger Addition areas of Austin. He was known for his eccentric style as well as hands-on approach to midcentury home design, often working on building and finishing the homes himself. For the most part, Stenger's homes would span over a maximum of 1500 square feet.
The Ridgewood Residence was completed in 2018 by a design team including Matt Fajkus, Jeffrey McCord, David Birt, and Travis Cook working in close collaboration with boutique construction company Miars Construction.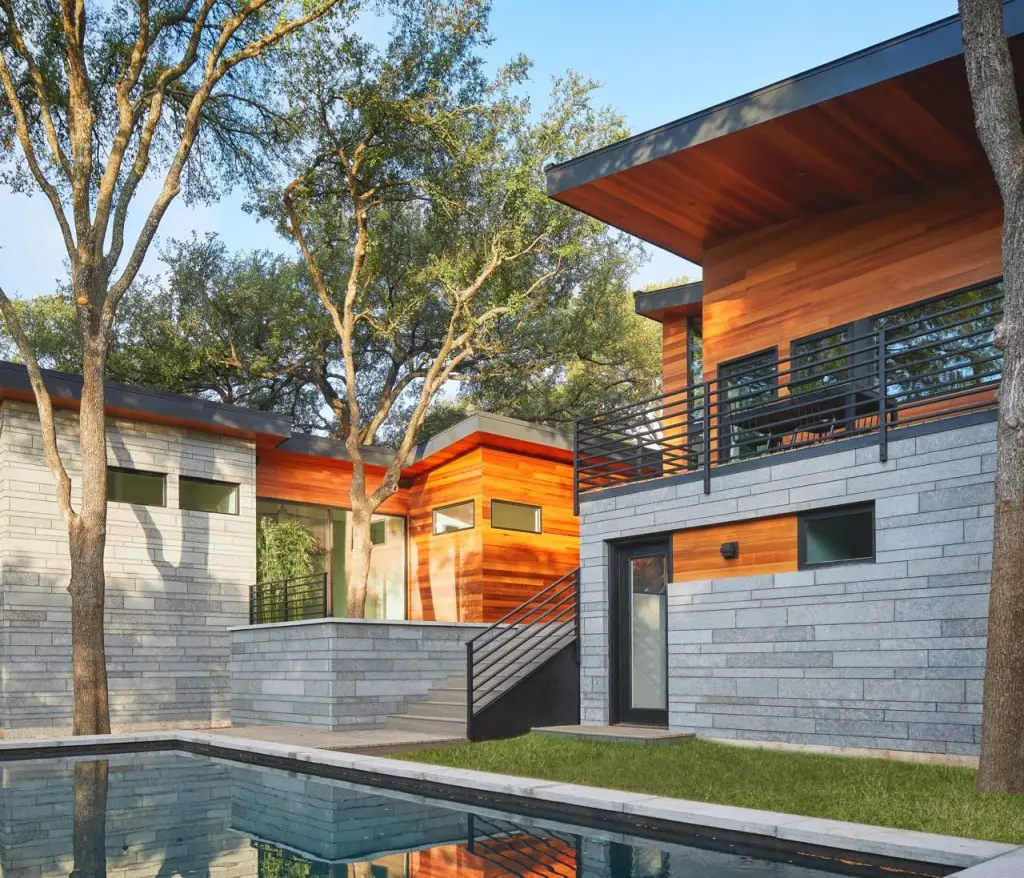 The home is built on a sloped lot and the split-levels are sectioned into public and private domains. The entrance of the home leads directly into the open living area. Here, the color palette of homes exterior is brought in, namely grey tiles in combination with plenty of wood and glass accented by black details, such as the window frames.
The light-filled open plan is made up of a cosy living area with a fireplace included, followed by a dining area and kitchen. The all black kitchen cabinets provide a sleek backdrop for the dining and kitchen areas, tying the spaces together. 
Combined with otherwise clean white walls and wooden ceilings, the nature outside really pokes its head in through the multiple windows on all sides of these common areas. More than that, the windows allow for natural light to flood in throughout the day.
Spanning over 1,4690 square feet, The Ridgewood Residence accommodates five bedrooms and three and a half baths. 
The aforementioned private and public domains separate to either side of the floor plan, while the common areas are designed to lead into the open living space and an added courtyard deck, which leads down to the leafy backyard and pool area.