This iconic Charles Dilbeck home is picture perfect, inside and out. Originally designed in 1962 for the well known Lobello family in Dallas, Texas, the spacious midcentury modern construction has since been remodeled and equipped with all the modern conveniences.
From the 1930s through the 1960s Dilbeck designed over 600 homes in the area of Dallas. His sense for rural romance shines through his design and, among others, his influences included French farmhouse architecture.
Right off the bat, the home's natural stone facade hints at French farmhouse architecture. A large grass lawn and a garden of cacti laid in a pebble garden make entering the premises a delight. Surrounded by trees, the romantic Lobello residence is contained within its own privacy.
Inside, the question of space is not an issue (the one-story home spans over 6,541 square feet!). An expansive open plan makes room for lounging, a bar, as well as dining. There's room to choose from, with two separate lounging areas side by side.
One next to a wall of floor to ceiling windows, which slide open to the outside area. Light wooden panels adorn the wall by this area with embedded shelves and cupboards for neat storage. The other living space is found to the right, its textured stone wall containing a cosy fireplace.
A door between the two living spaces leads to an adequately sized study room. Here, too, large glass framed by wood ensures copious amounts of sunlight to flow in. The middle opens to the outside, staying in tune with the home's strong indoor to outdoor connection.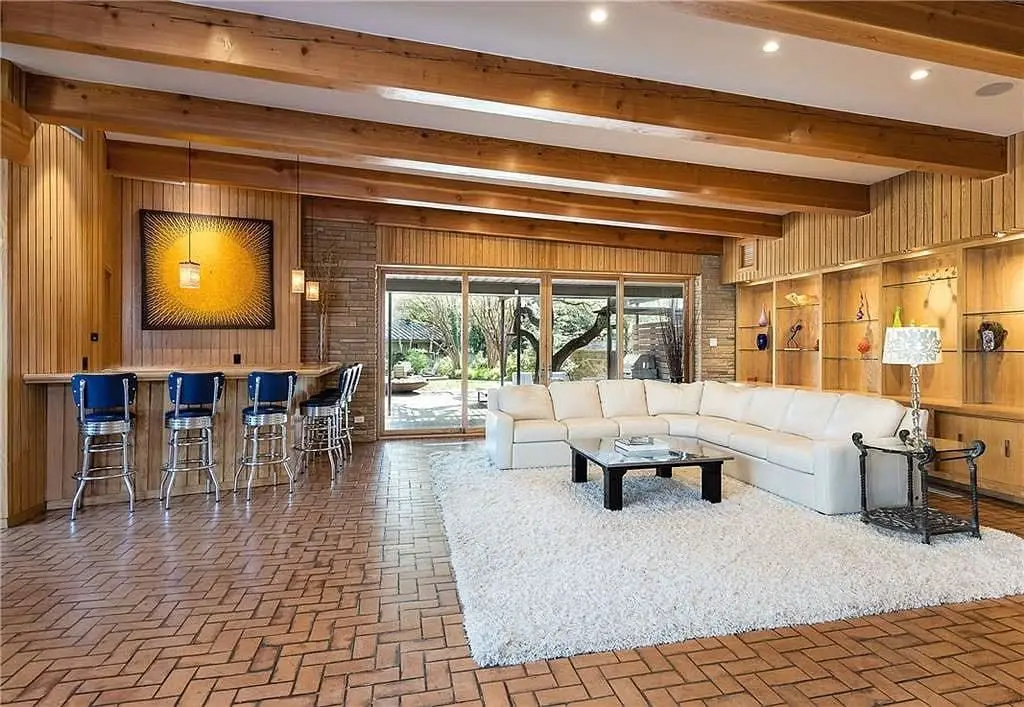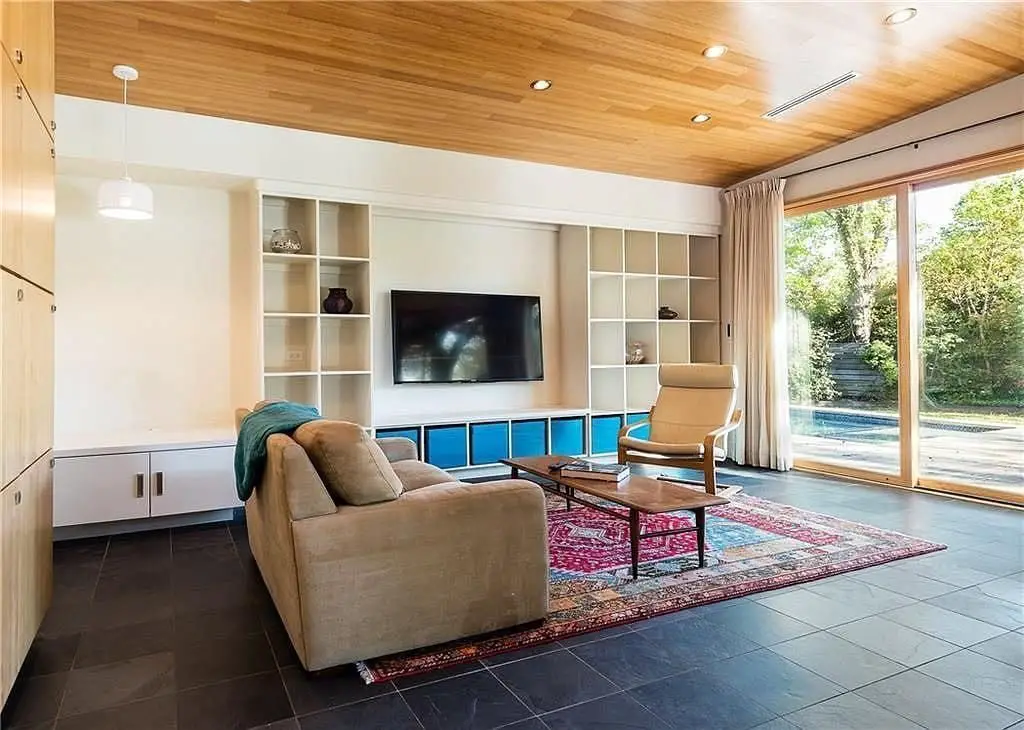 The home's kitchen is simply gorgeous. Black stone tiling provides the kitchen with a chic base, while the fine wooden ceiling, doors and window frames bear elegant contrast to the otherwise white and black interior.
The kitchen's large island invites friends and family to gather around while cooking while enormous windows to look out into the garden, delivering natural light as well as adding to the kitchens open feel and a modern dishwasher, freezer and refrigerator top off its lavish character.
Outside areas of the home are equipped just as well as the inside; in between a long wooden deck and grass lawn in the backyard, a swimming pool ensures relief from the summer heat. A firepit surrounded by lounge chairs is found at the end of the lawn for colder days and nights.
Other outdoor features include a space for barbecuing on the homes brick patio and an outdoor bath connected to one of the 8 bathrooms of the house, plus a total of three garage spaces. An open air atrium tops off the package.